This house in Croydon, in inner west Sydney, is a melange of warm, sunny tones and textures, care of the design powerhouse behind the interior renovation Arent&Pyke. Materials are elegantly overlapped and built up onto one another, whilst simultaneously offset with a good injection of clean whites, to create a space that is rich, balanced and positively positive.
Inhabited by an active young family with two children and another on the way, the house needed to offer an equilibrium of open and intimate retreat spaces. The original house held onto its 1900s charm, yet the out-dated layout design resulted in a labyrinth of disconnected and antisocial spaces.
The couple's brief was for a house that could allow for dialogue between rooms, even in the chaos of the AM/PM rush hours. Arent&Pyke recentred the floor plan, emphasising the connection between the communal living and dining areas with the kids bathroom and laundry. Timber is run up from the floor to delineate the doorway connecting both spaces, giving a clever graphic silhouette that artistically contours through the visual space.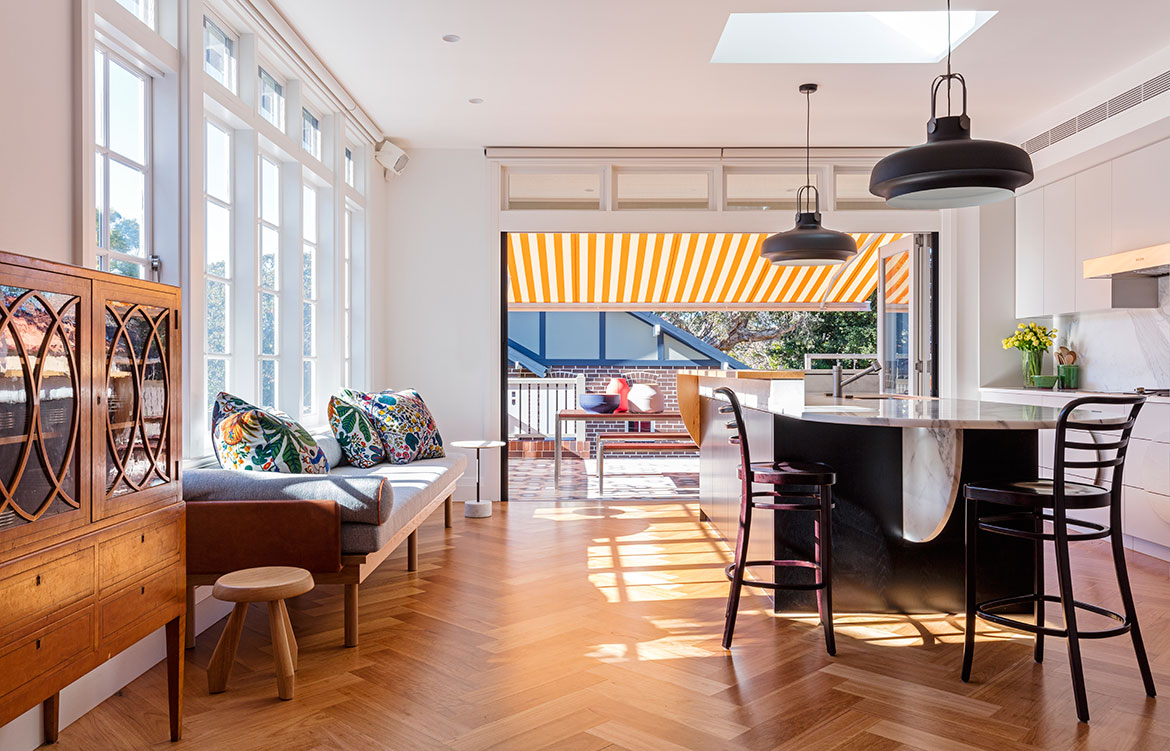 The couple sought out Arent&Pyke for their quirky and characterful styling, and similarly, the house exudes a flare of fun but sophisticated features. The main living space is grounded in interlapping honey timber, which bases the textural tapestry of the room. A yellow striped textile pergola casts a subtle golden glow into the interior, and colour is augmented through the heavy-fibre woollen daybed and vibrant cushions.
The kitchen's colour is balanced through the marble splashback and island bench. The more subtle rippling detail offers additional interest to play against the exuberant colours, yet the more muted tones prevent from the space tipping into the excessive. The island bench is a salient, sculptural feature, where marble and timber spill over the counter top to artistically play on the object's form and function. This playful aspect is also emphasised in the oversized button drawer pulls. The neutral stone material of these balancing their exaggerated appearance.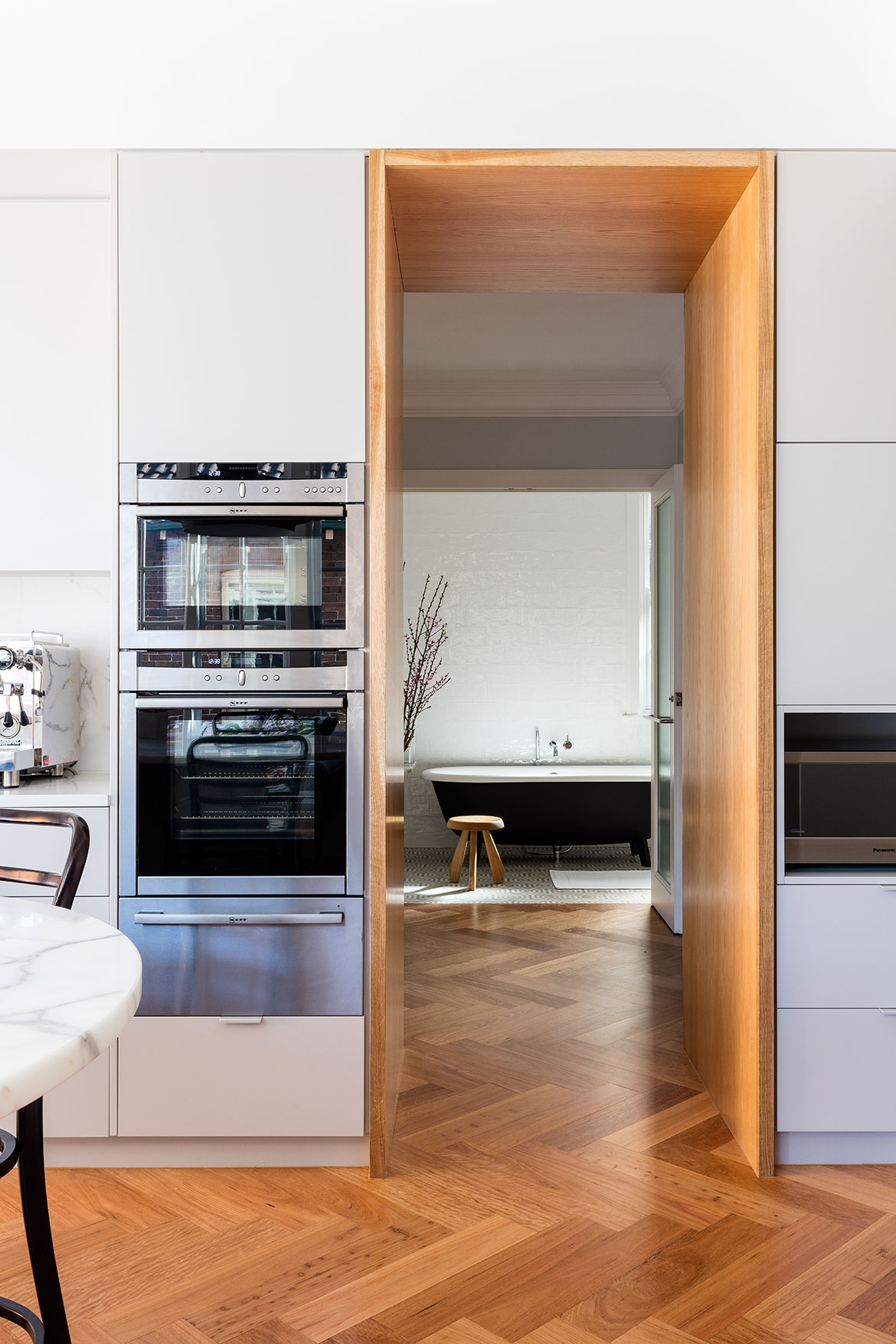 This rich – and expertly curated – use of texture and colour is continued throughout every room. Each bathroom has its own unique feel and feature. Geometric floor tiles differ between them, and offer gorgeous interest against the more quiet white wall tiles. Marble returns, wrapped around the bathroom vanity unit in an incredible display of organic patterning that juxtaposes nicely against the geometric flooring. The supplementary elements in the bathrooms, such as the lighting and mirrors are softer, yet adopt curvaceous and elongated forms to indirectly aid the overall joyful spirit of each room.
The house illustrates Arent&Pyke's skills in using colour, texture and usual form in conjunction to build up the character of a space. The energy of the house reflects the active lives and personalities of the young and growing family who reside within.
Arent&Pyke
arentpyke.com
Photography by Tom Ferguson
Dissection Information
Agape Ottocento bathtub from Artedomus
Hex Target Dove & Milk tiles from Onsite (bathroom)
Flos Glo-Ball S (bathroom)
&tradition Copenhagen pendants in black (kitchen)
Thonet stools in classic black (kitchen)
Svenskt Tenn fabric (cushions in kitchen)
Electrolux fridge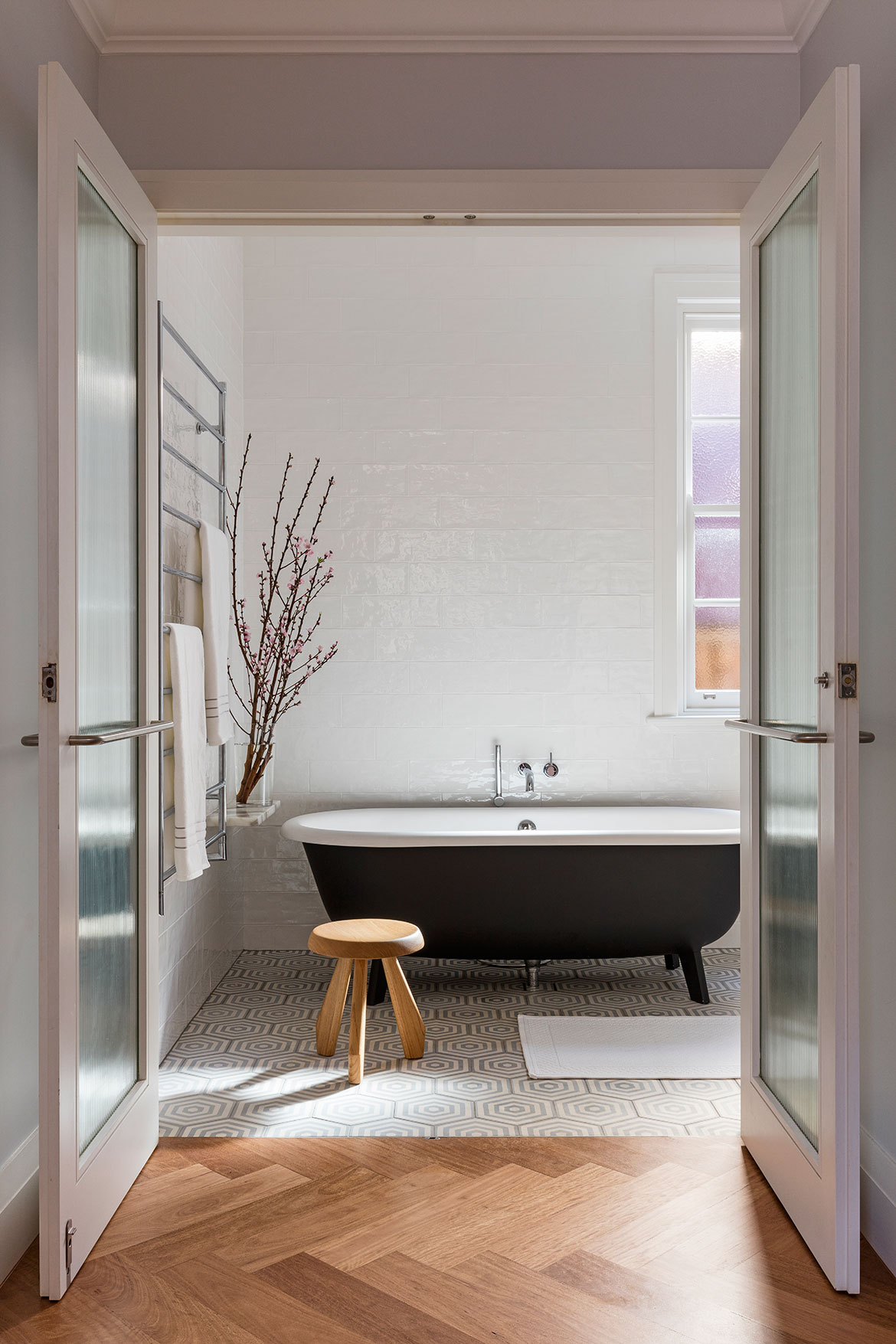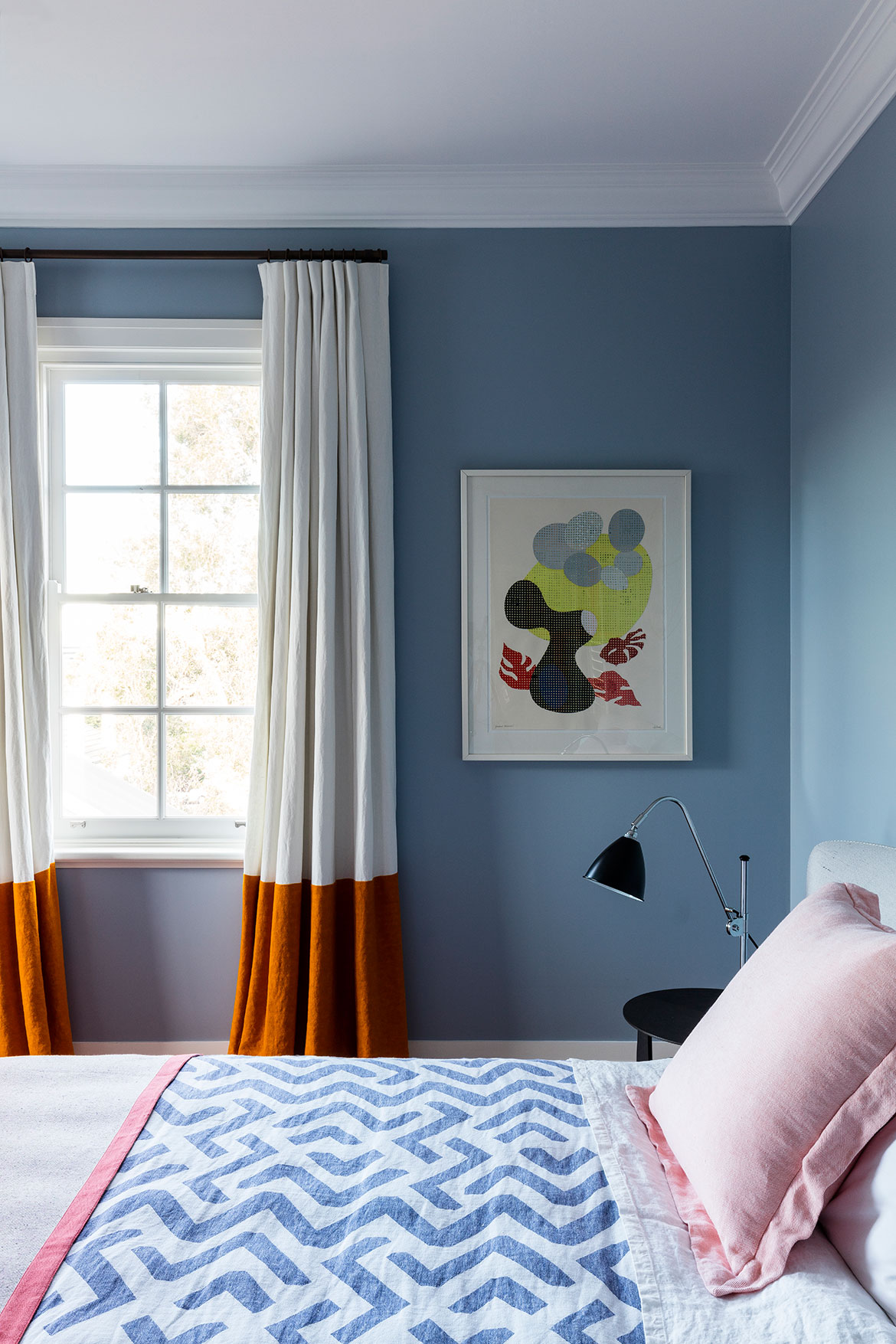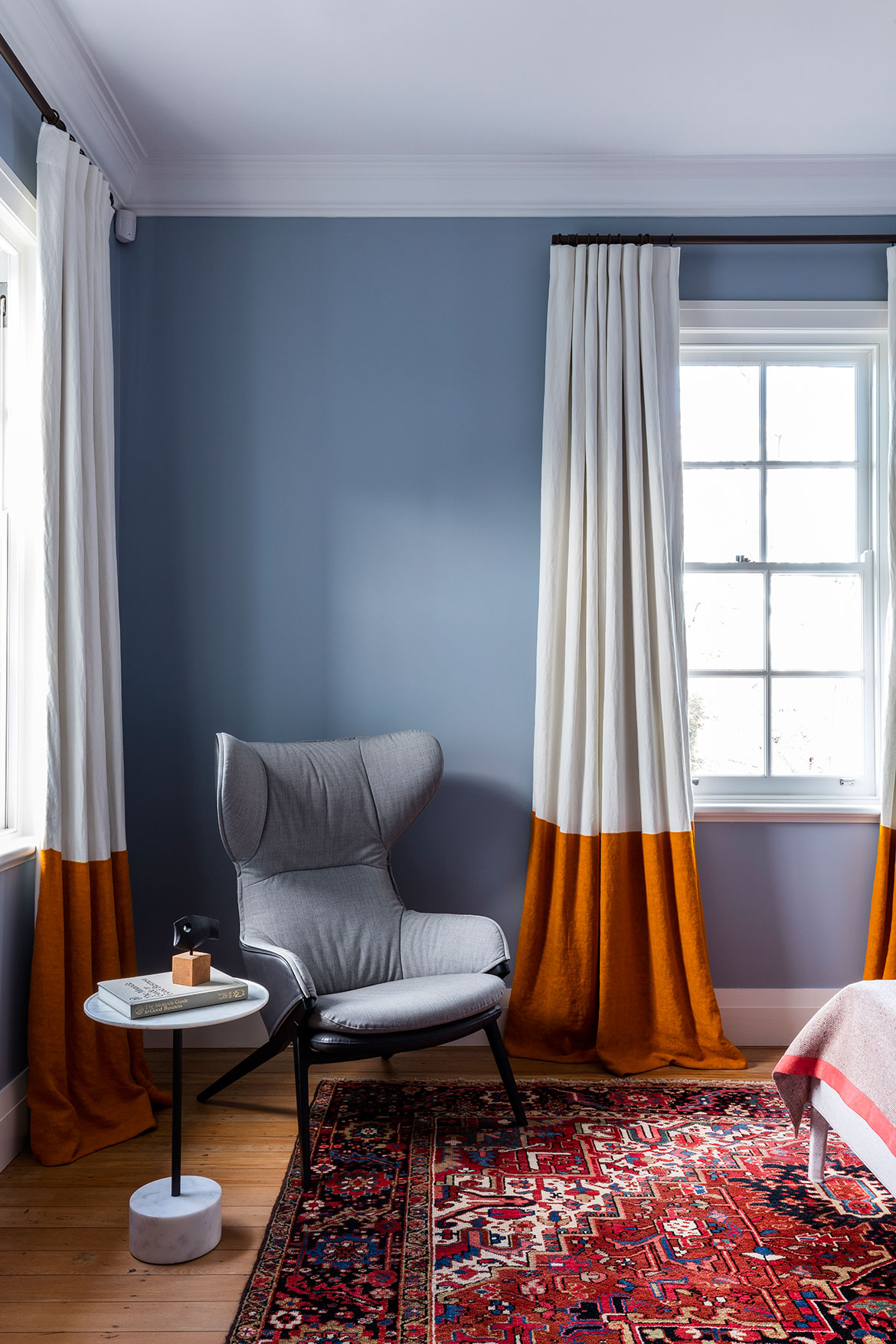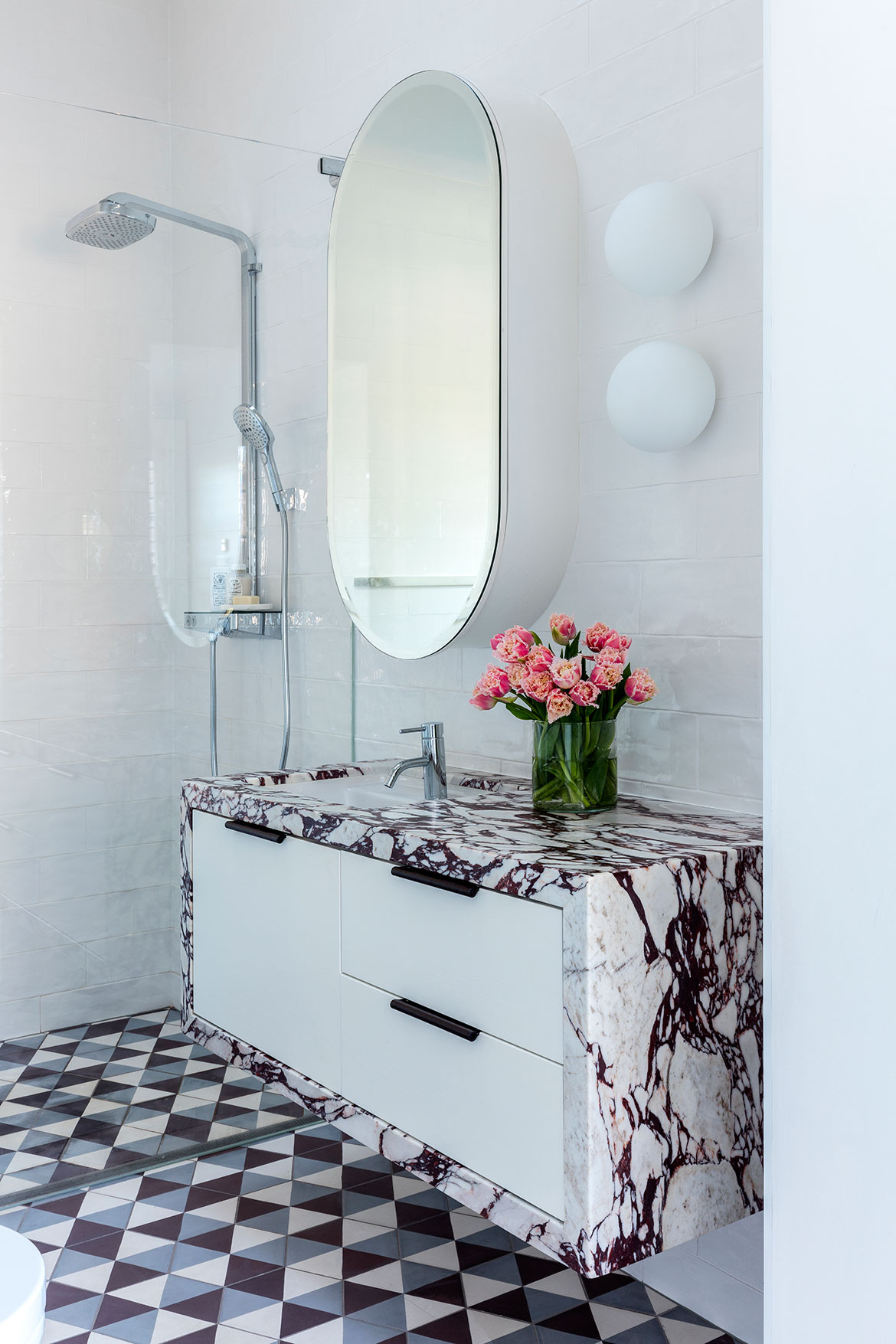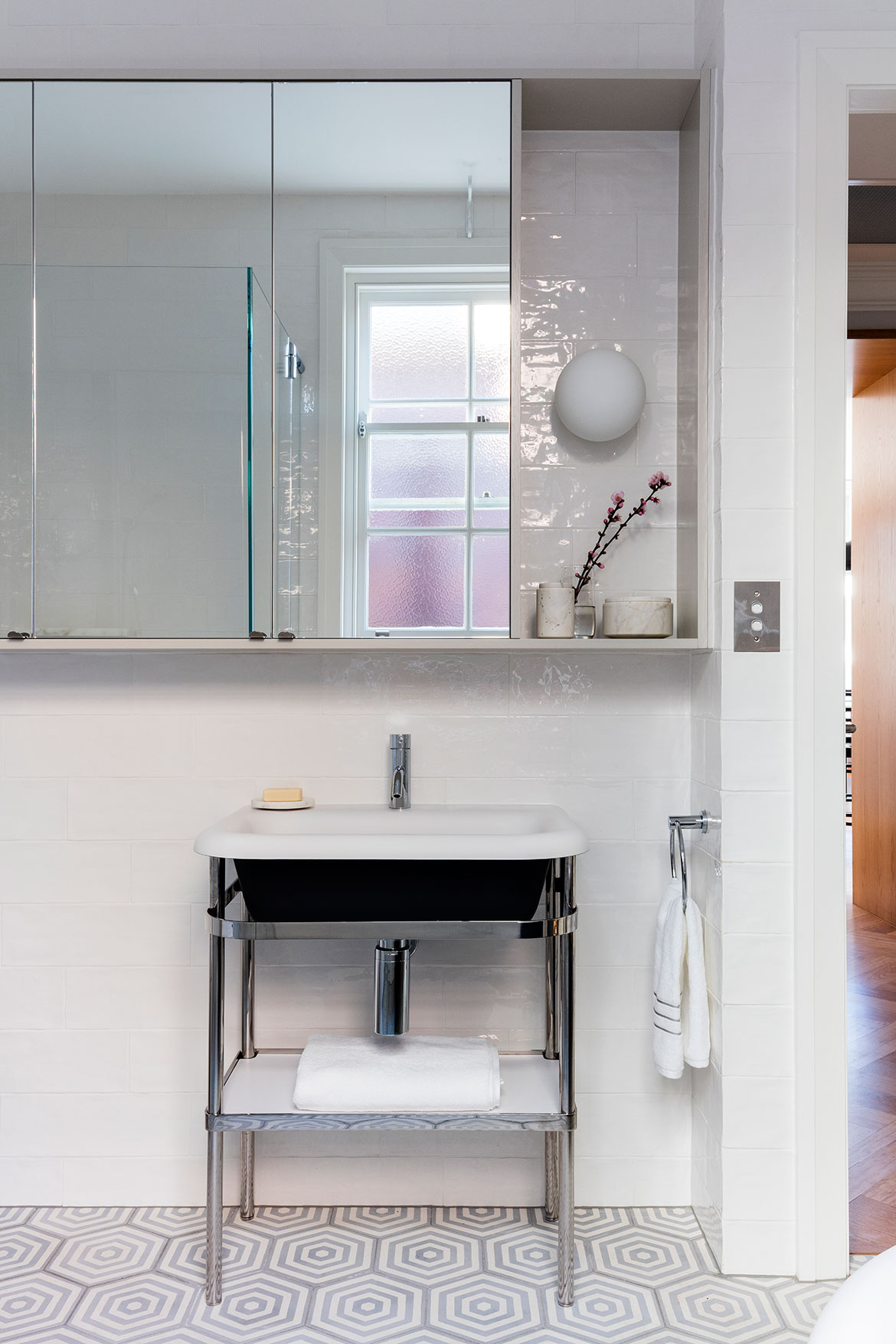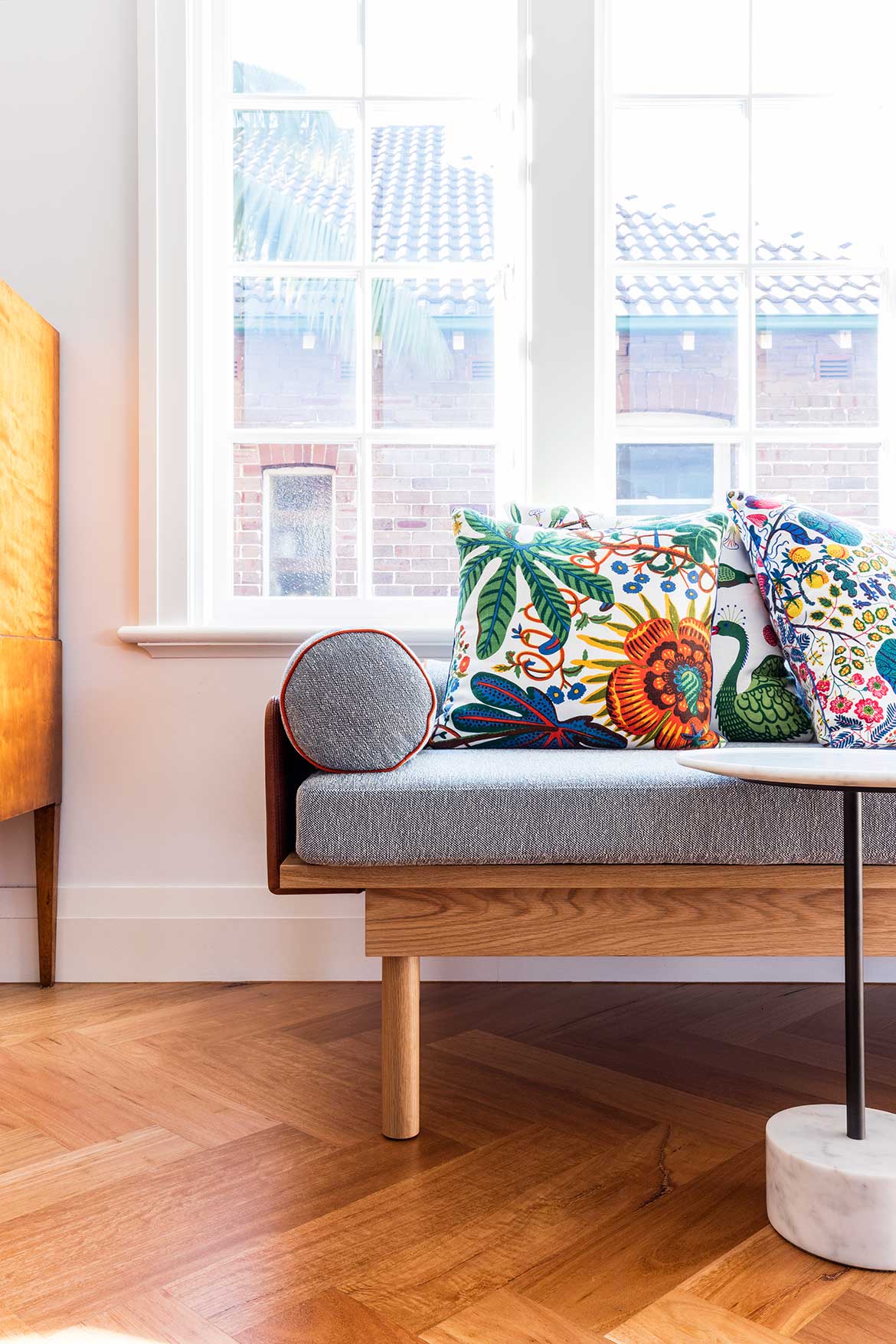 Tags: Artedomus
---