Every so often our children – seemingly out of nowhere – say something so spot on, so uncannily perceptive, that it sticks with us. Without worrying about what they're about to say, how it will be received, and whether they can back it up, they simply express themselves.
After a year and a half working with Kiran and Michael on their home in Sydney's inner eastern suburbs, Matt Day of Day Bukh Architects visited the site with his [then] six year old daughter. "She said, 'that looks like a dolls house, it's beautiful,'" Matt recalls. "And the clients loved that so much they named the house after it."
Everyone wants to live in a beautiful home, but there was more than 'pretty as a picture' in the brief presented to Matt.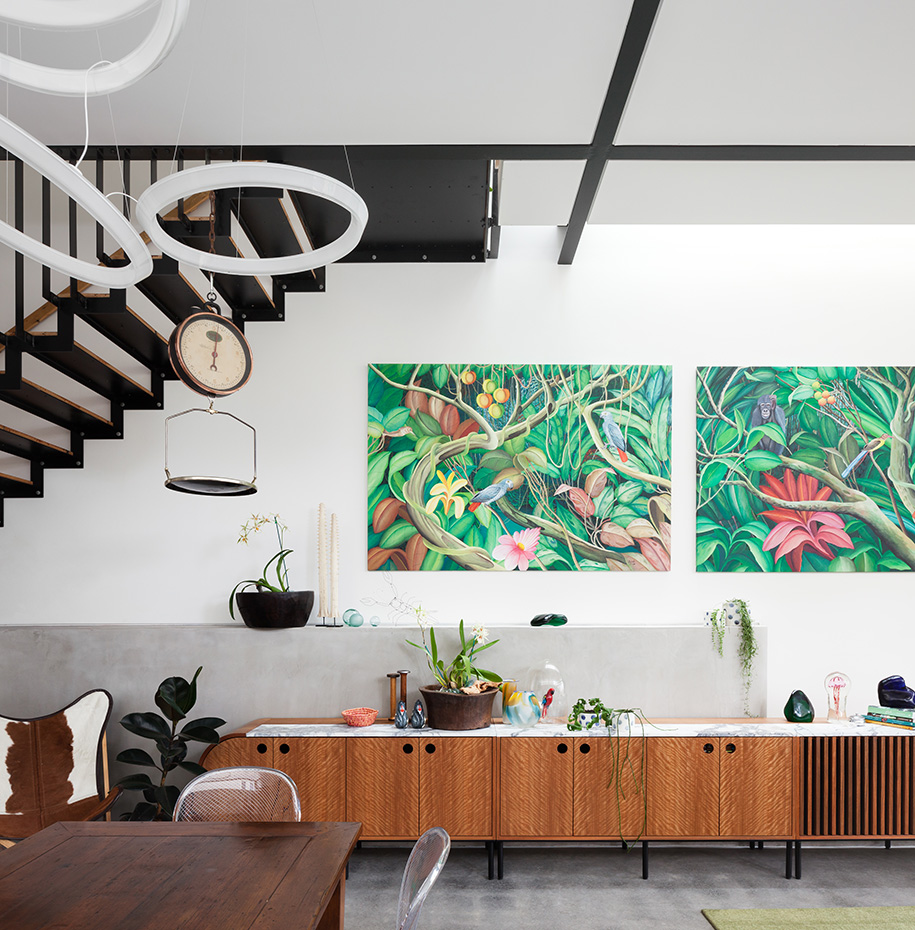 A connection to the garden and outdoors was in fact top of this list for these working professionals, who have since enjoyed coming home during the week and spending their weekends at home enjoying the light-filled interiors, or in and around the garden.
"The site sloping downwards of over two metres from front to back meant a split level house was possible," says Matt. As a result they were able to add the first floor with a second bathroom and two additional bedrooms (at the time they were not only planning a renovation but a family, too – now they have both). The new master bedroom upstairs boasts enviable views of the Sydney skyline to the north.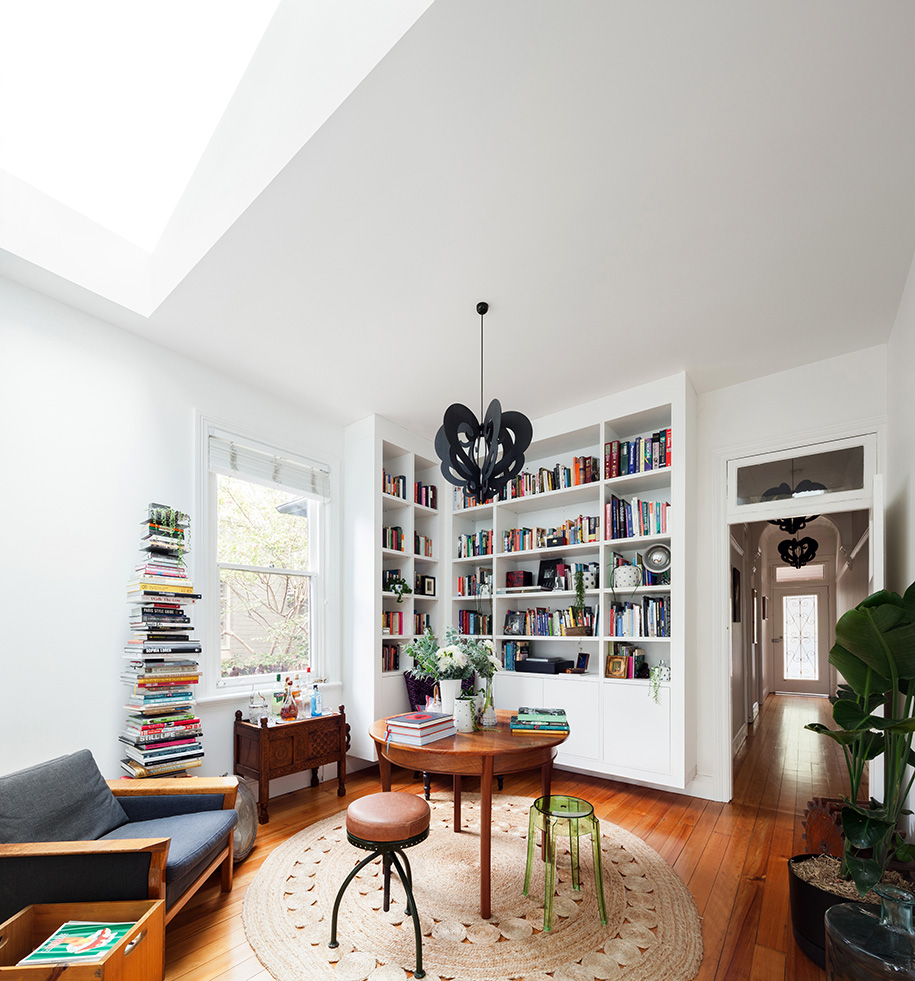 But it wasn't north facing for the sole purpose of an amazing view. Kiran and Michael took this opportunity to fashion a home that was as passive as possible, with a reduced amount of energy consumption. "The living room and master bedroom are orientated to the north with highlight glazing to the east, for maximum solar penetration in winter, and to enhance cross ventilation," says Matt. "The concrete slab of the living dining room acts as the thermal mass."
There are high levels of insulation in the home, various shading devices, FSC timber and natural (sisal) flooring on the upper level. There is a solar boosted hot water system and rainwater storage that is reused for flushing toilets and irrigation. There was also a big, client-driven push towards using hand made products and locally based craftsmen as well as re-using existing materials.
Photography by Katherine Lu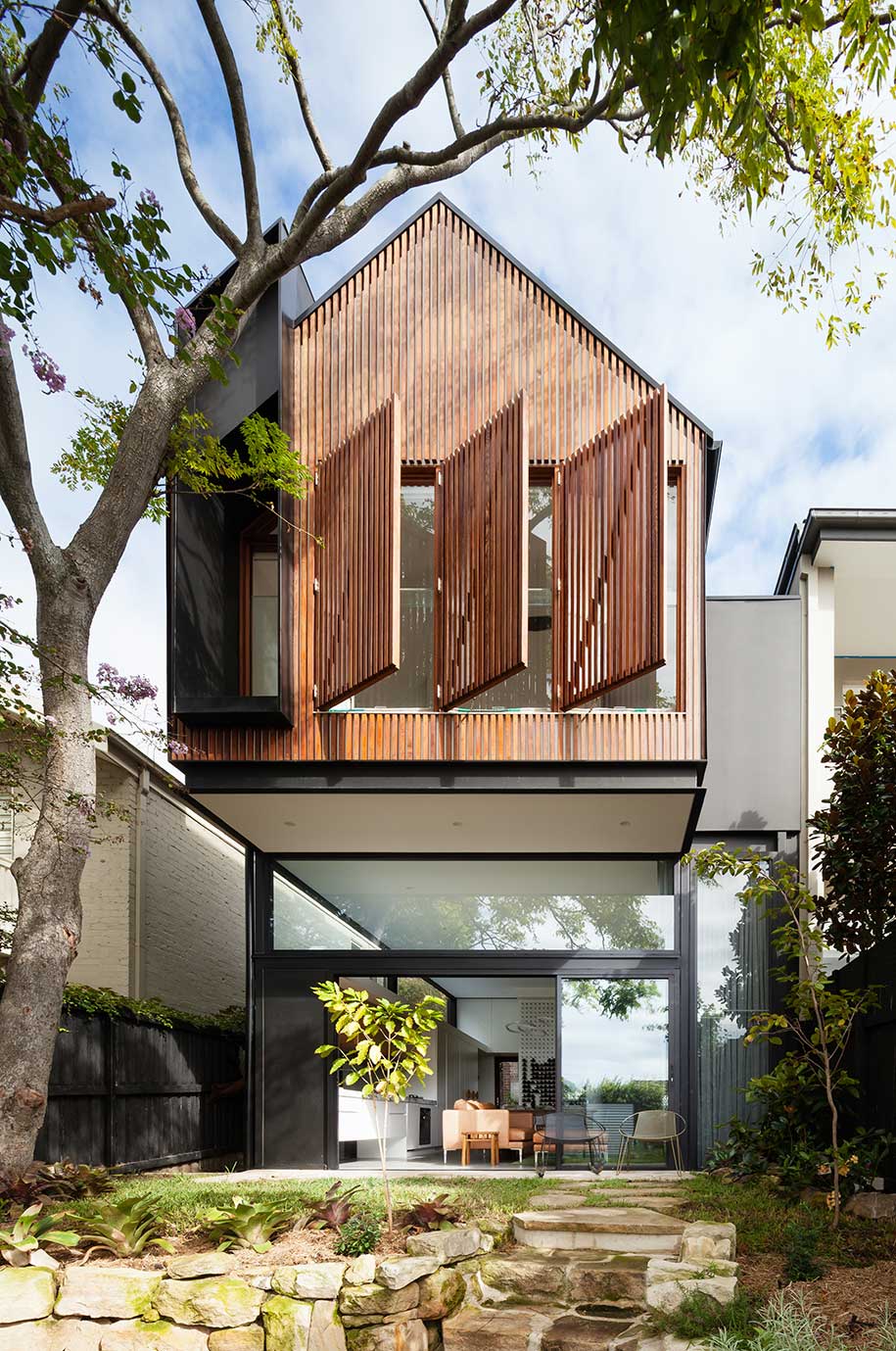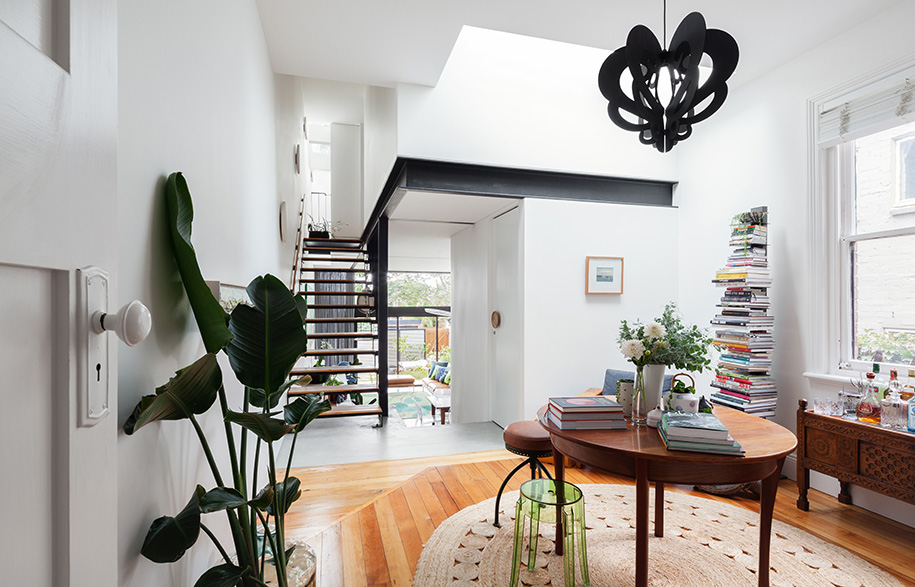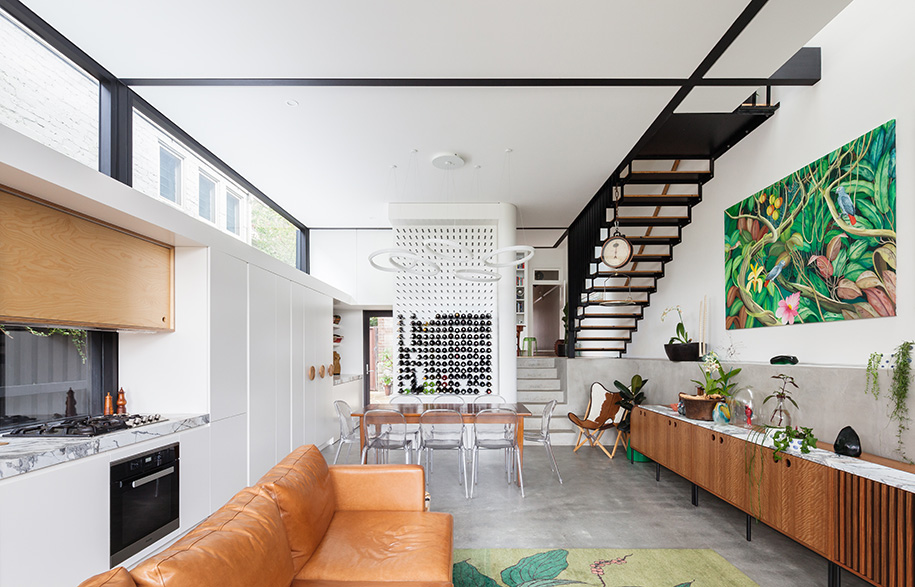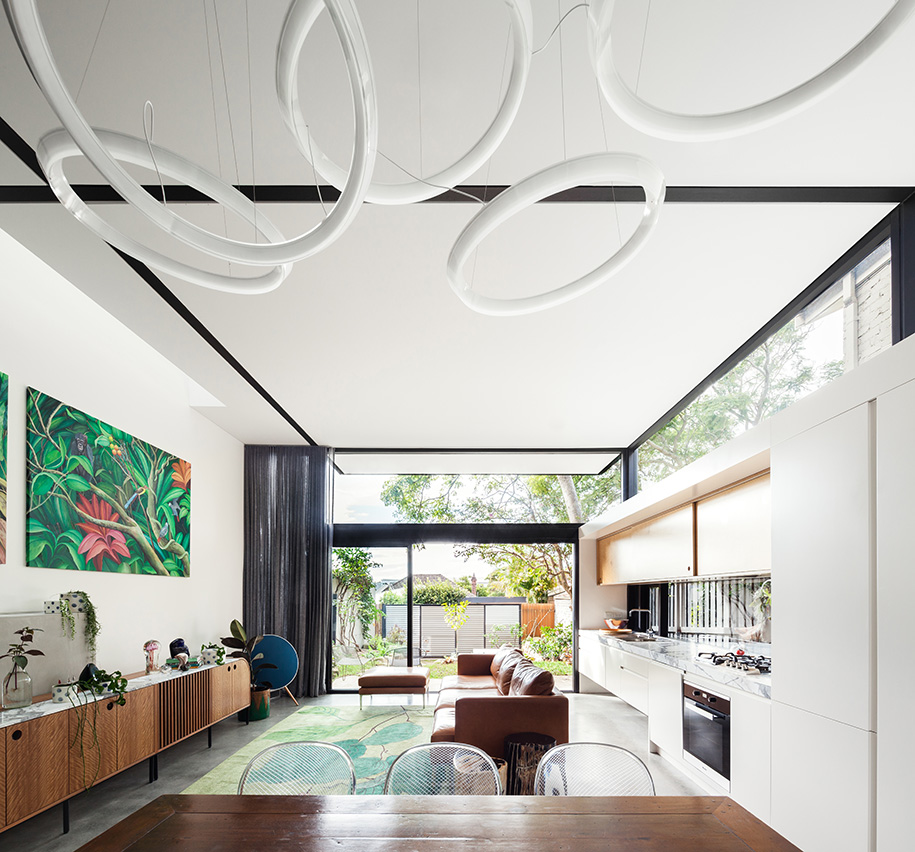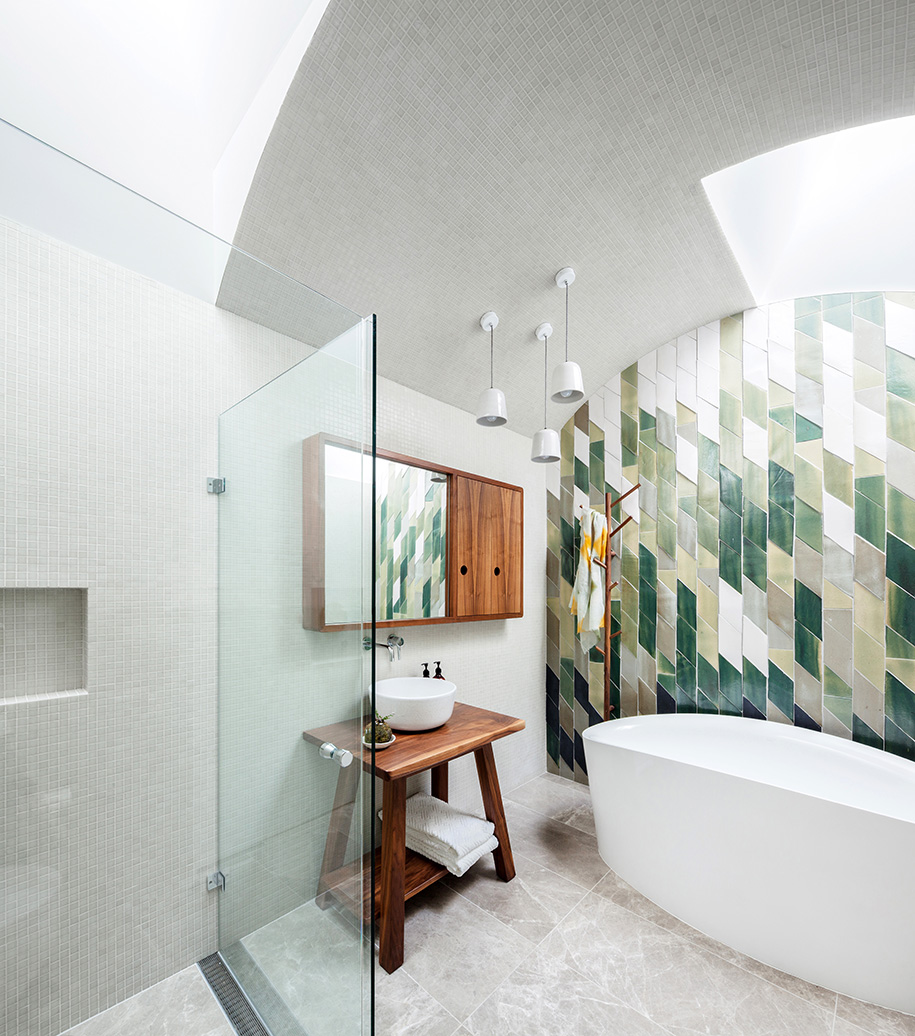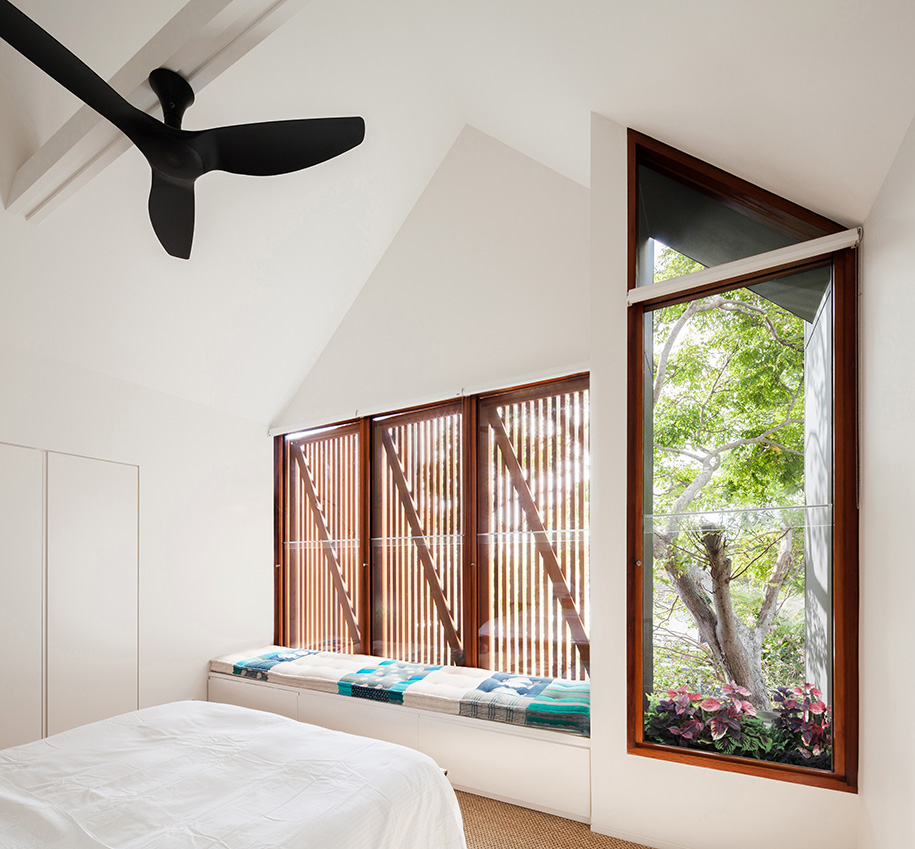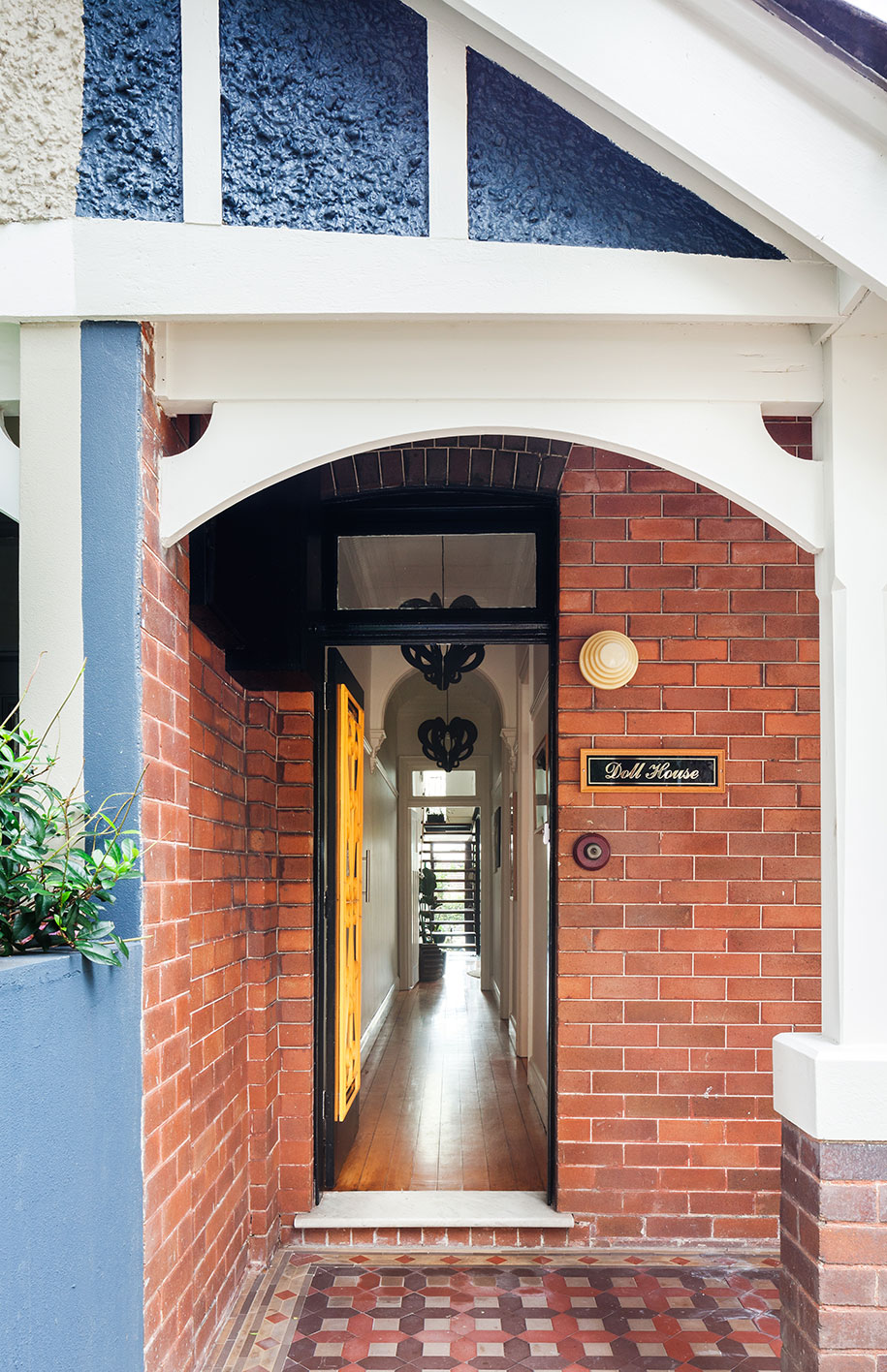 ---