The international luxury fashion house has brought in Otis Hope Carey, an Australian artist at the heart of the store, to create an impressive mural spanning the basement to the ground floor. Here, the artist's Gumbaynggirr clan totem Gaagal (the ocean) is explored as a woven and undulating repeated motif that mesmerises and draws the eye through the entire lower floor.
On the mezzanine level, a series of paintings curated by China Heights gallery will bring ever-changing interest to the space. The current exhibition of works by Otis Hope Carey and Shaun Daniel Allen (Shal) is a standout.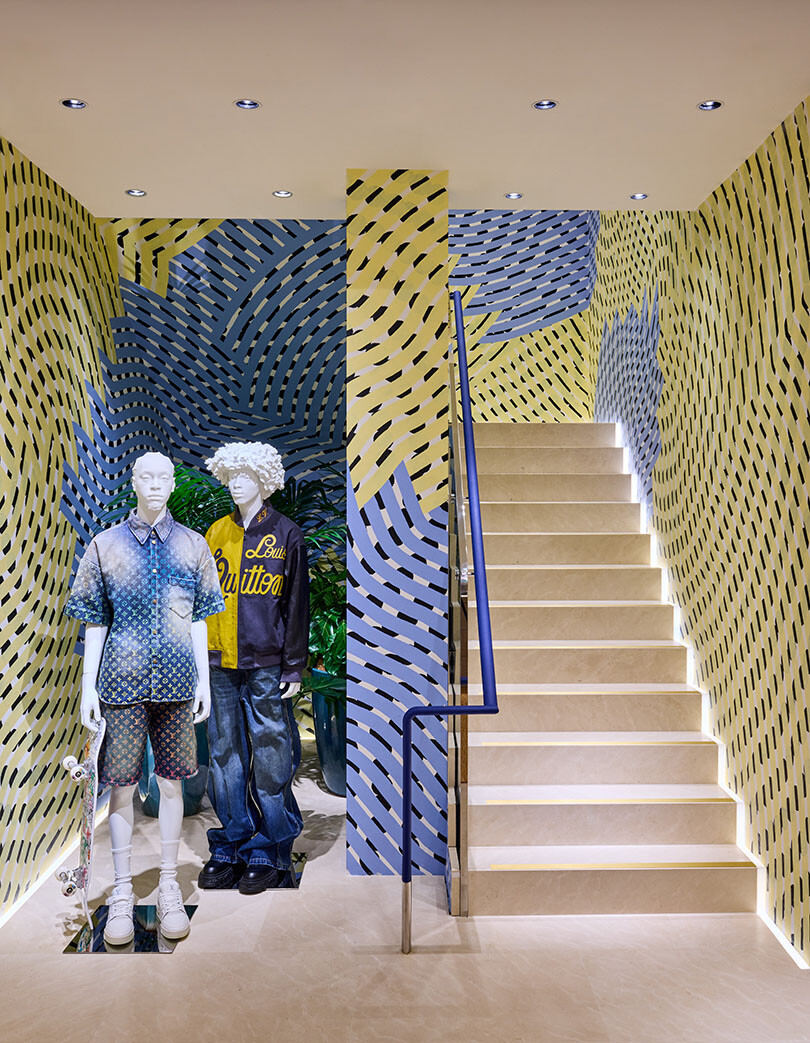 The idea is to bring clients into contact with artists they may or may not be familiar with in a rarefied environment that extols the virtues of the shown artists. This is compounded by the mezzanine effectively presenting a by-invitation pair of private salons where clients will enjoy a bespoke experience of the LV brand.
The architecture and design for the store is a continuation of the Place Vendome store in Paris, where classic Parisienne tropes are extrapolated across three floors of the heritage-listed National Bank of Brisbane's Queen Street Mall.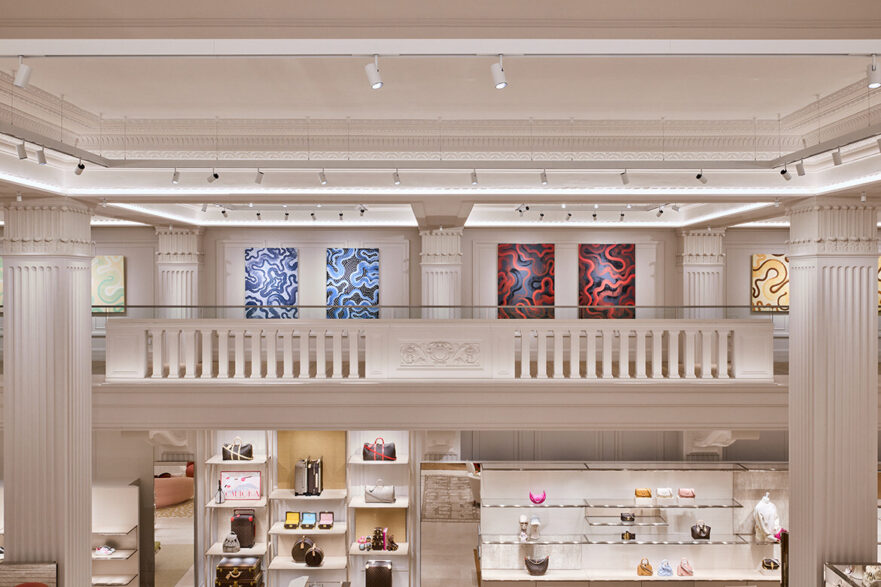 Highly regarded for its monumental form, the building – designed by Francis Drummond Greville and built between 1881 and 1924 – is in the architectural style of Classical Revival. "The building has a distinct Palladian influence with careful classical detailing and giant order columns," says its heritage listing notes.
The interior of pale woods and tonally soft colours are paired and juxtaposed throughout the store with objects and furniture by artists and craftspeople such as Edward Linacre, George Hall, Khai Liew and Gustave Xavier. "Faithful to its heritage, Louis Vuitton has opened its doors to architects, artists and designers across the years," says Louis Vuitton.
The most extraordinary collaboration is undoubtedly the Louis Vuitton / Yayoi Kusama pairing, which has seen the façade of LV stores worldwide transformed with the artist's signature spots.
In Sydney, the store has shown work by an extraordinary range of artists such as sculptural work by Gregor Hildebrandt and the installation of delicate blown glass swans by Nike Savvas. In Melbourne, the offering is similarly grand with the Meteorite light sculpture by Edward Linacre and Danielle Brustman a recent store favourite.
Louis Vuitton
au.louisvuitton.com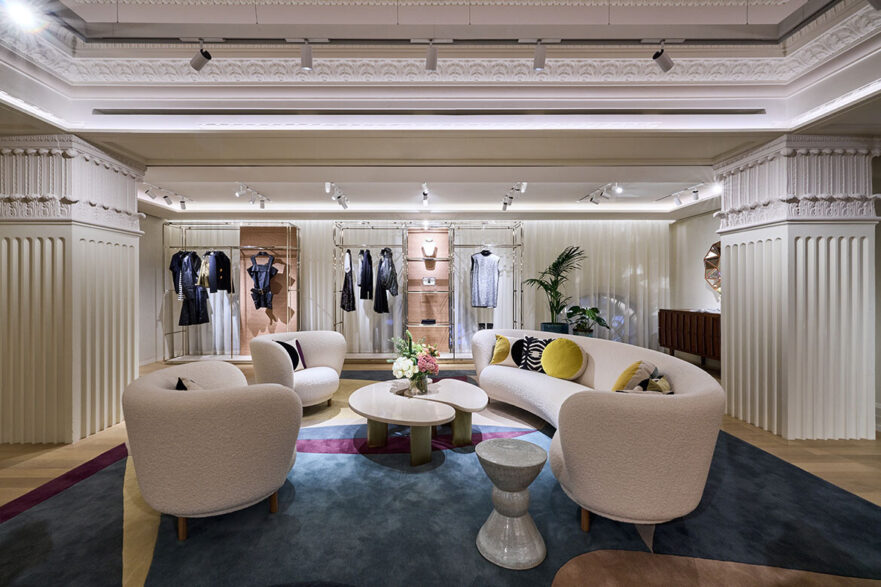 ---