Easy on the aura as well as the eye, Pelci Brisbane is a holistic skin and beauty clinic in Brisbane designed and branded by Collectivus. The brainchild of 'skin queen' Morgan Letherbarrow, Pelci, formerly The Philocalist, offers a suite of skin and beauty treatments tailored to individual client needs.
Priding itself on an uncomplicated approach to skin and beauty treatments, Pelci lives by the motto: good skin, good mood. Now with a new space and brand identity to match that mood, Pelci has become a destination for anyone who takes their self-care seriously.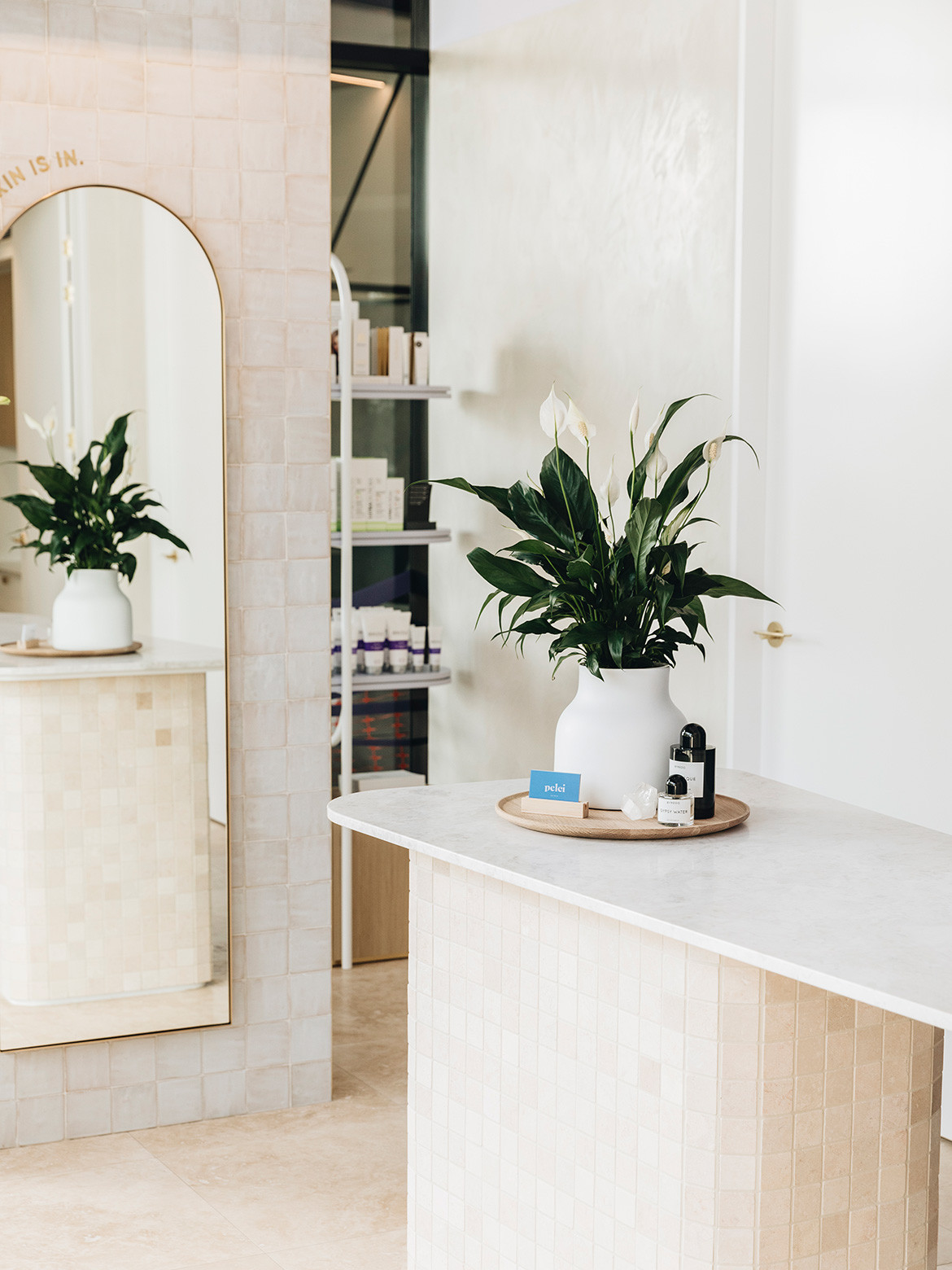 The genesis of Collectivus' design is the physical and aesthetic embodiment of the company's founding values – authenticity, passion, knowledge and confidence. These qualities shine through by means of organic curves, bespoke joinery and textural elements bound by a tonal base palette accented by hints of lavender and a generous splash of classic blue – Pantone's colour of the year for 2020.
Materiality-wise, Pelci Brisbane appreciates the raw and unadorned. Hand-trowelled Venetian plaster walls make for a uniquely textured backdrop for the space. Handcrafted clay tiles wrap one pillar of the base of Pelci's bespoke stone counter, while the other is clad in timber panelling. Accents of brass, foliage, soft curtains and plush furnishings offset the bold interior, bringing an authentic sense of warmth and luxurious simplicity to the space.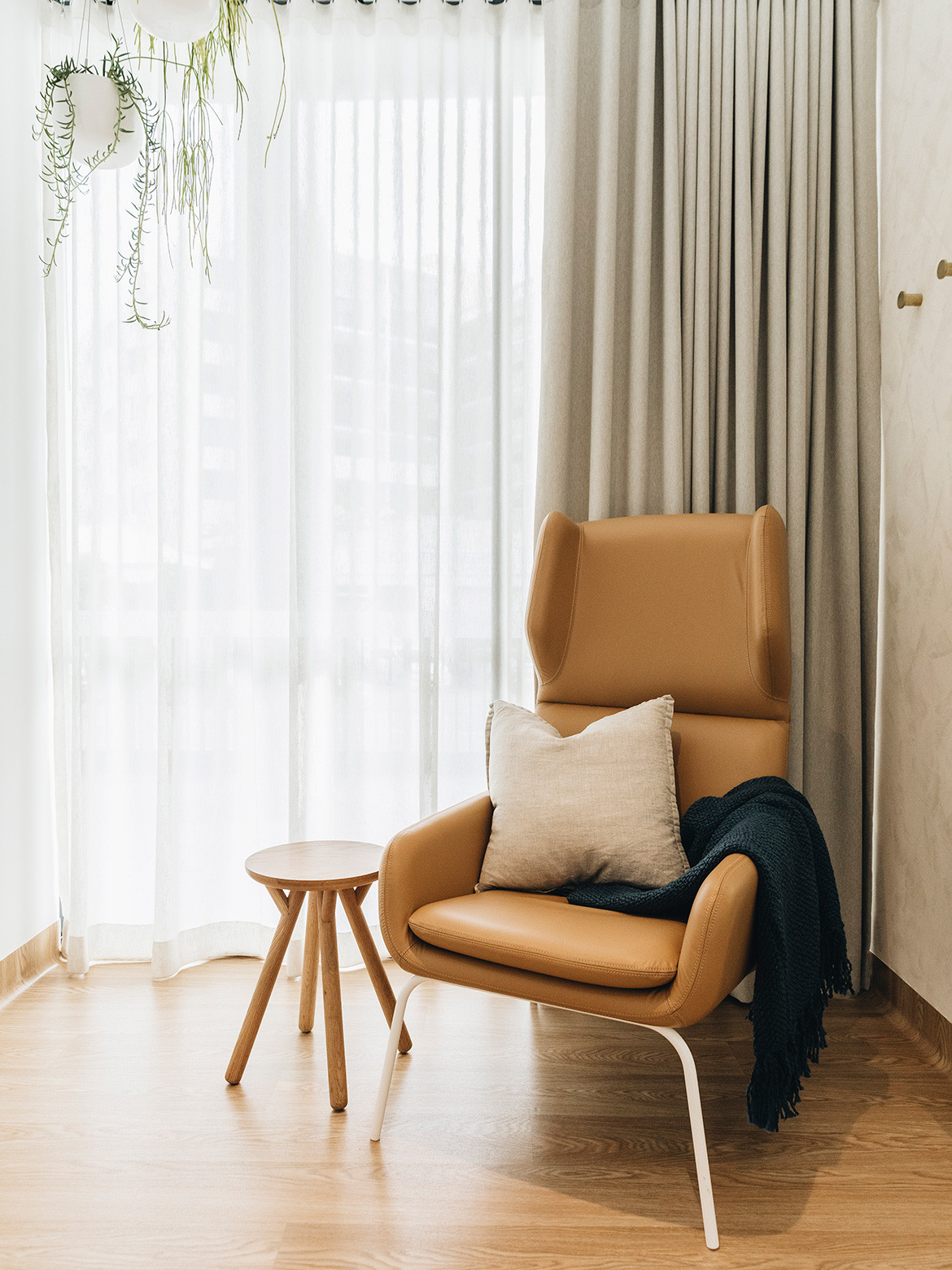 Each treatment room is fitted with brass fixtures and handcrafted concrete basins by Concrete Nation atop terrazzo benchtops, upholding aesthetic fluidity throughout the space whilst also catering to treatment requirements with quality finishes and innovative design solutions.
Together, Pelci and Collectivus are forging a new direction for the beauty interior design space, moving away from the traditional norms of design and towards new ideals that promote wellness, authenticity and confidence.
Collectivus
collectivus.com.au
Pelci
pelci.com.au
We think you might also like Moss Bros by Collectivus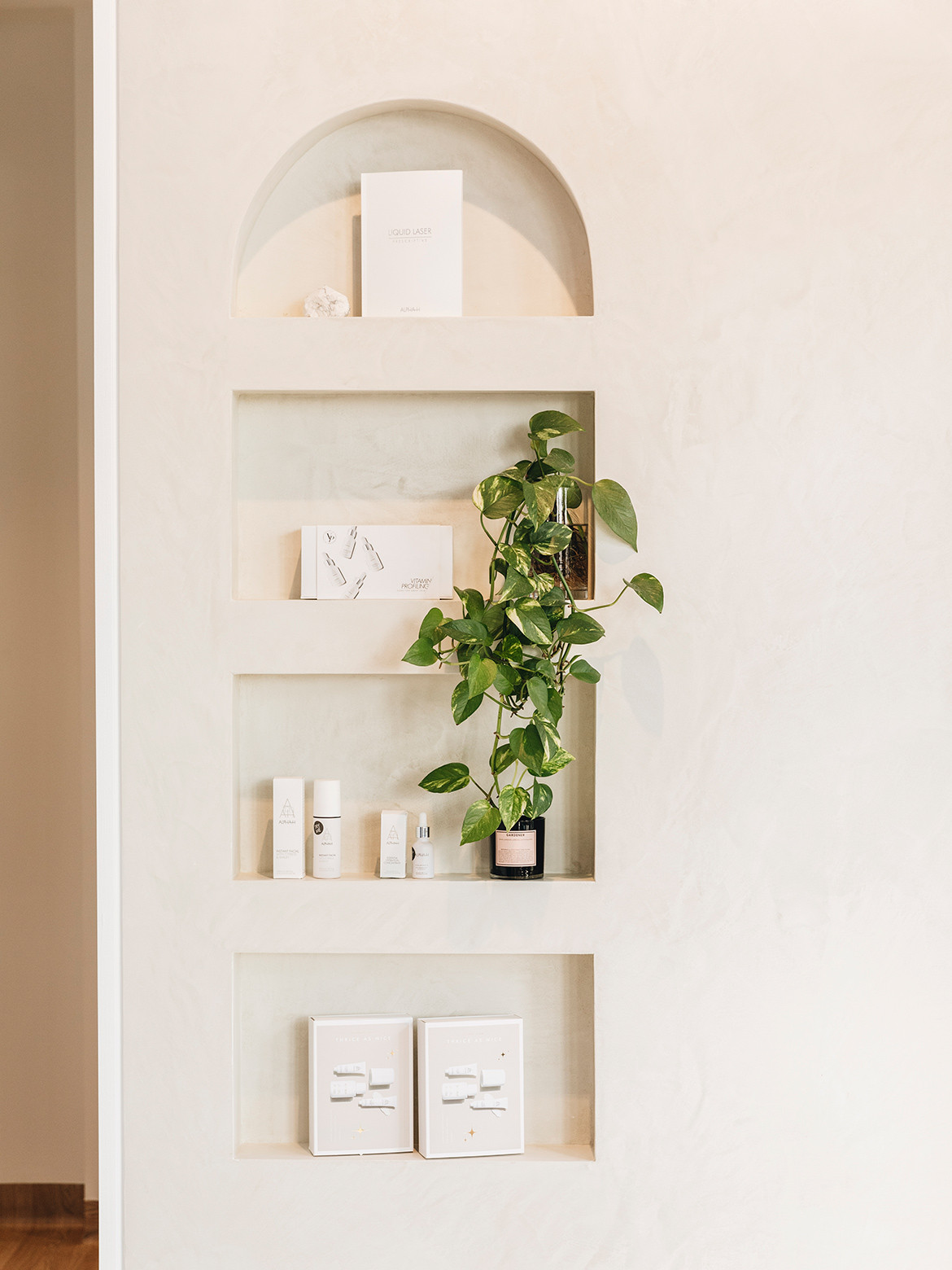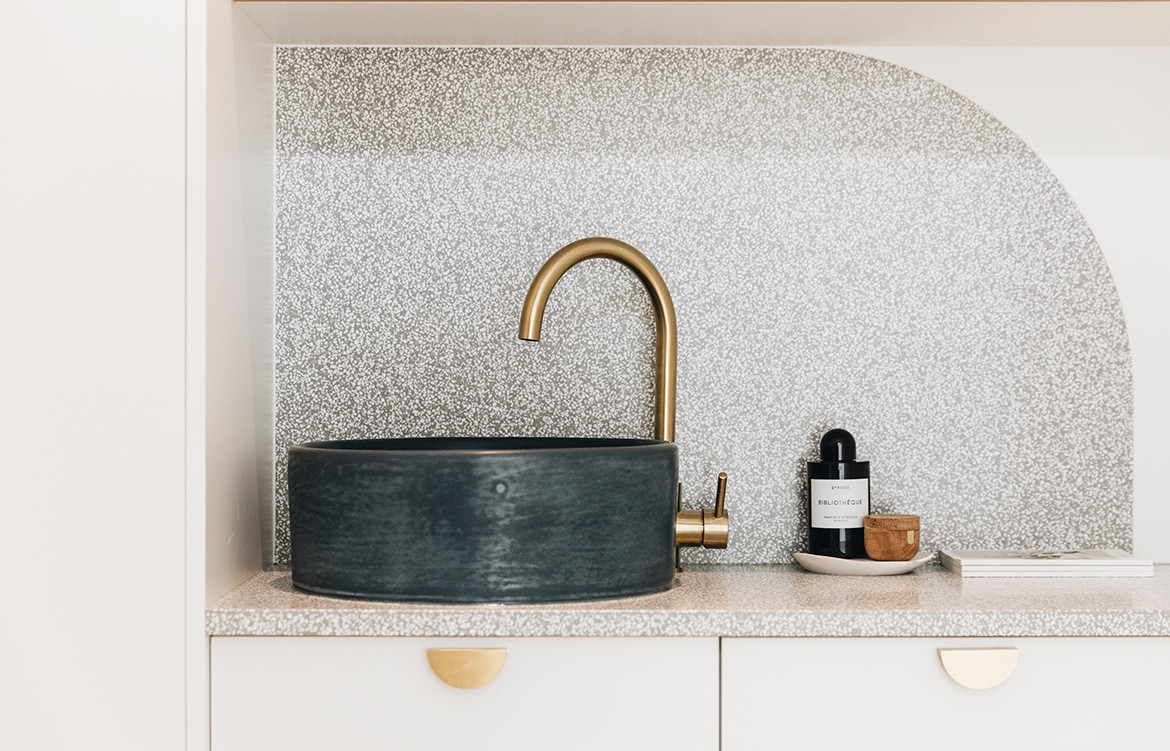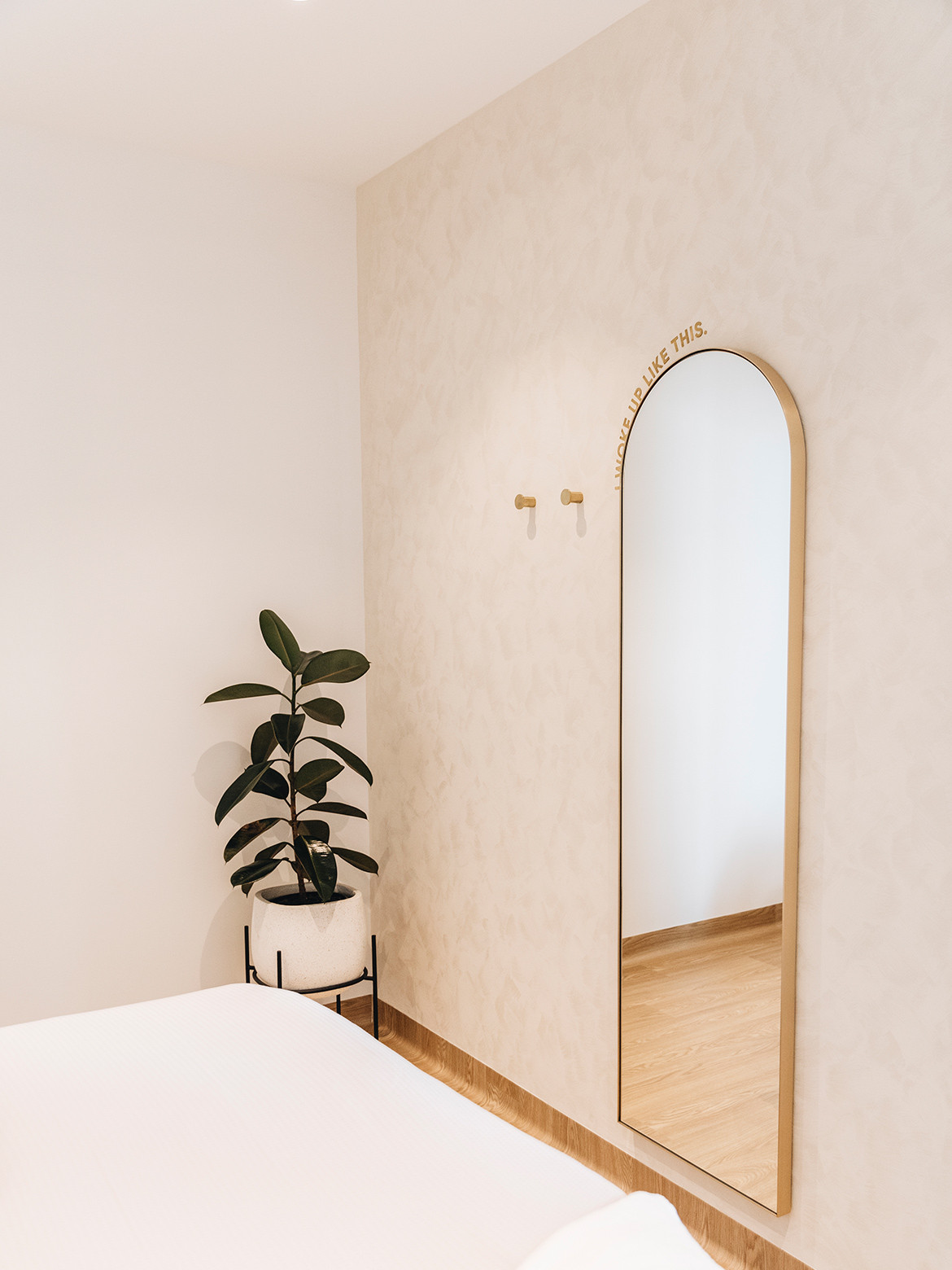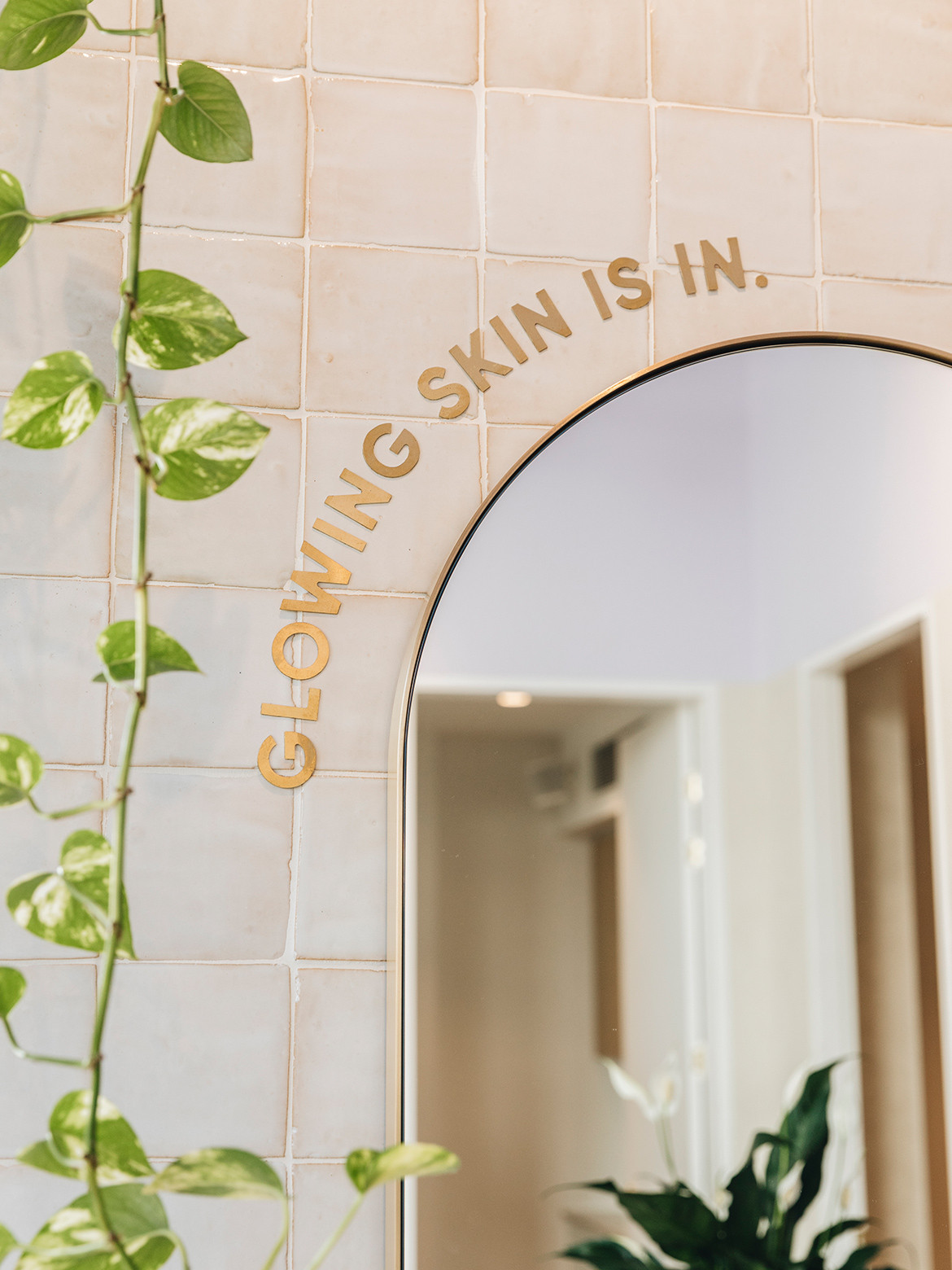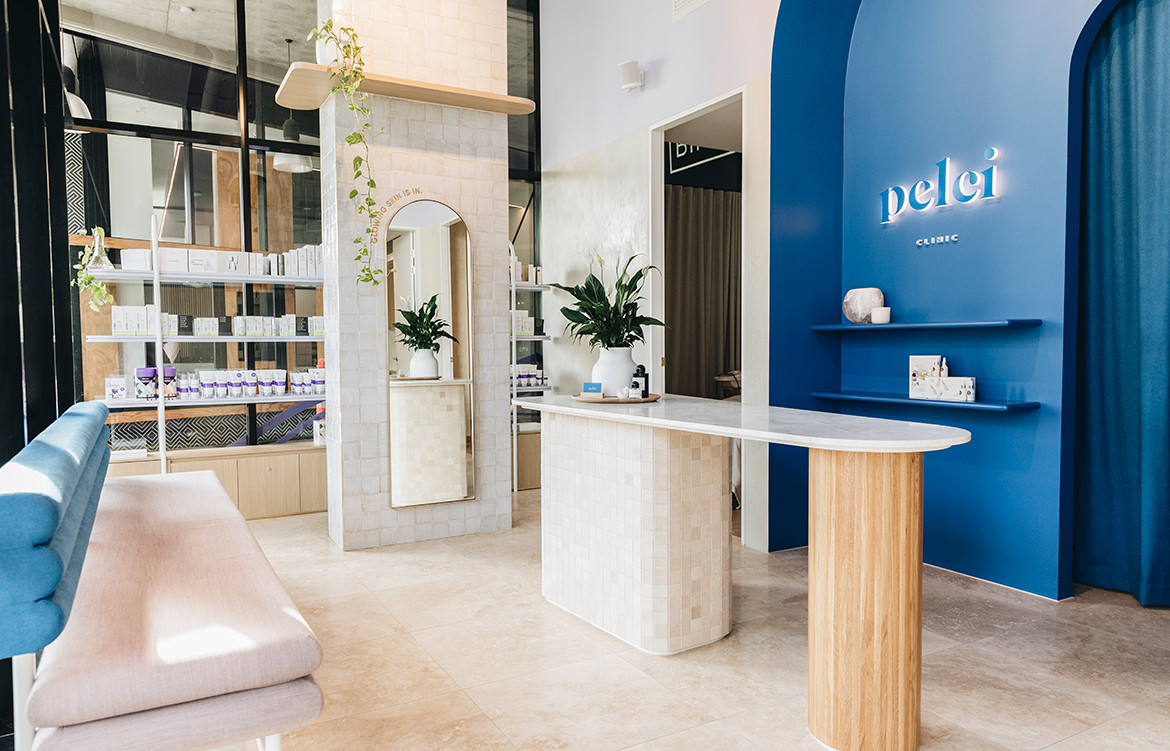 Tags: Biophilic design, brass fixtures, Brisbane, clay tiles, Collectivus, Concrete Nation, handcrafted concrete, Interior Design, Morgan Letherbarrow, Pelci, terrazzo, Venetian plaster, wellness design
---