Sitting comfortably in Sydney's CBD, Social at Verandah has already generated a lot of buzz on the local foodie scene. Just when you though Sydney's CBD couldn't get any more vibrant with character and exquisite flavours, this multi-faceted restaurant will excite you that little bit more.
Dressed throughout in pure designer style, this elegant destination is also accompanied by an extensive balcony to bring the city's famed outdoors, in. If the design scheme inspired by tropical greenery isn't enough to entice you, the abundant designer bars, relaxing booths and lounges alongside traditional fireplaces are sure to reel you in.
For Social at Verandah, Head Chef Brad Sloane celebrates the ethos of simple and great classic food. And this philosophy is carried over into the design of the space. "The tiled balcony is a contemporary take on patterned encaustic courtyards with the dark timber and rattan finishes, contrasted against the hanging greenery throughout the space," says Lead Designer Stuart Krelle of Luchetti Krelle. "Continuing the jungle theme, the main wall of the dining room features a custom mural by artist Chris Nixon mixing botanicals and patterns to ensure the bold graphics pop against rendered walls."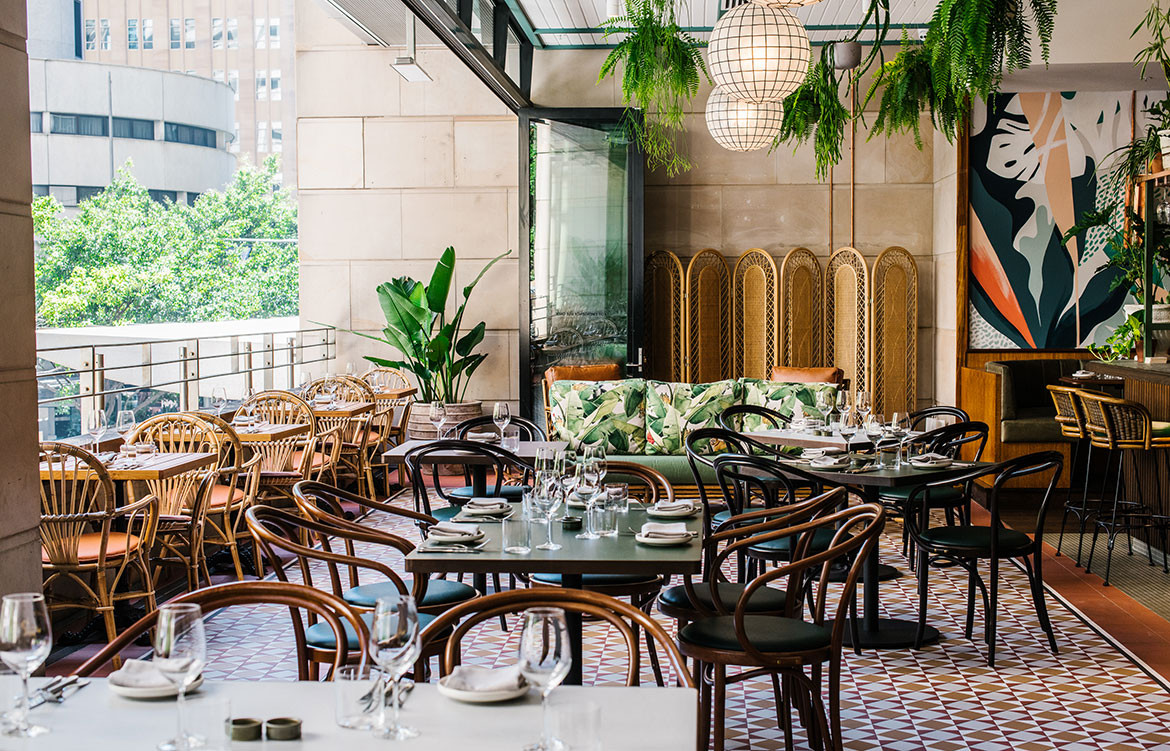 The delicately balanced architectural and gastronomic flavour of Social at Verandah is bound to an impression on Sydney and its discerning diners. Through the space's carefully selected designer furniture, diners are welcomed through the seamless flow from dining room to cocktails at the bar – with all spaces celebrating that luxe colonial classicism that will fascinate all night long.
With designer style and world-class food paired with an impressive wine selection, Social at Verandah has suitably made an impressive stamp on the Sydney scene. Next time you're seeking an escape from the concrete jungle, this garden oasis needs to be on your list.
Luchetti Krelle
luchettikrelle.com
Photography Courtesy of Social at Verandah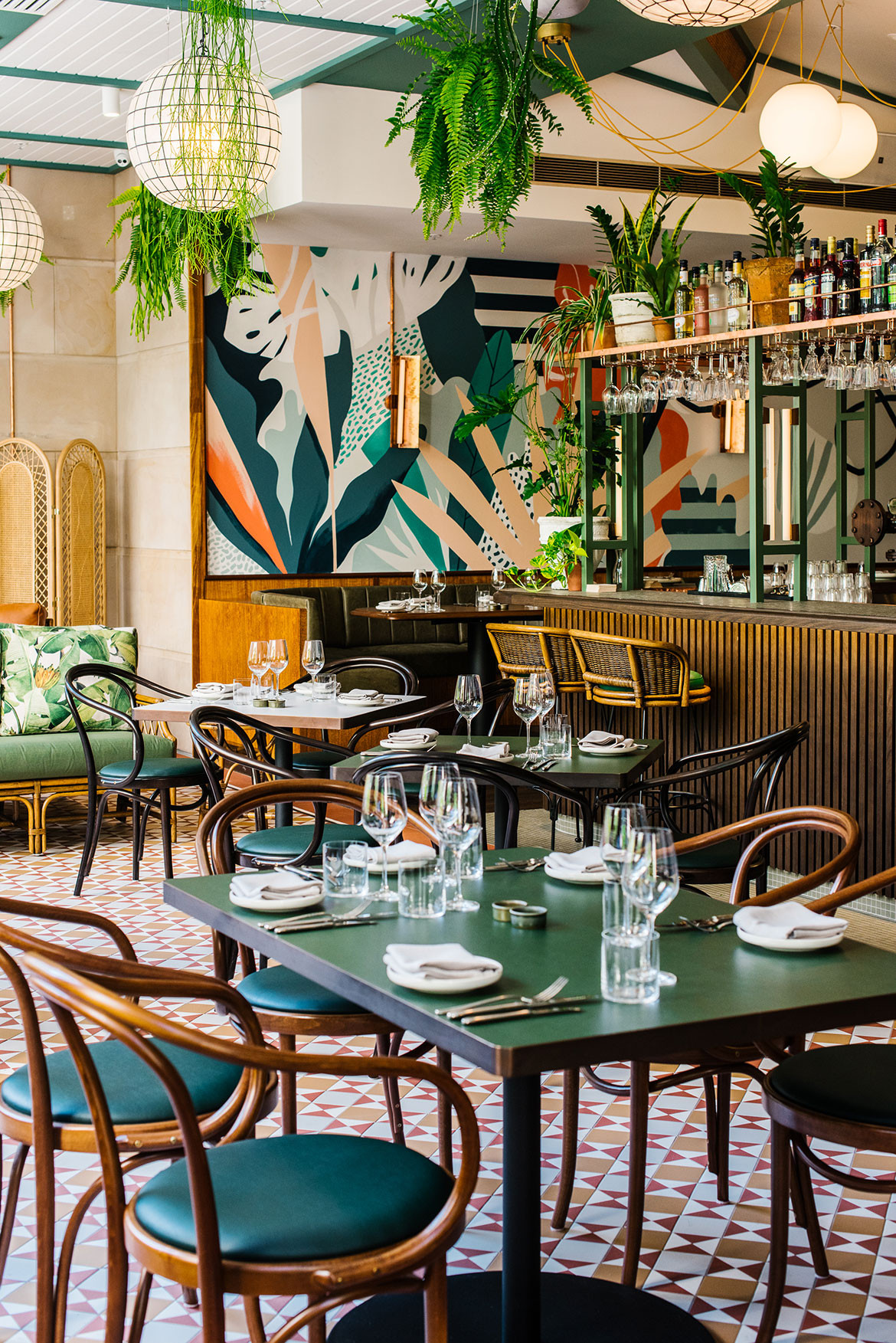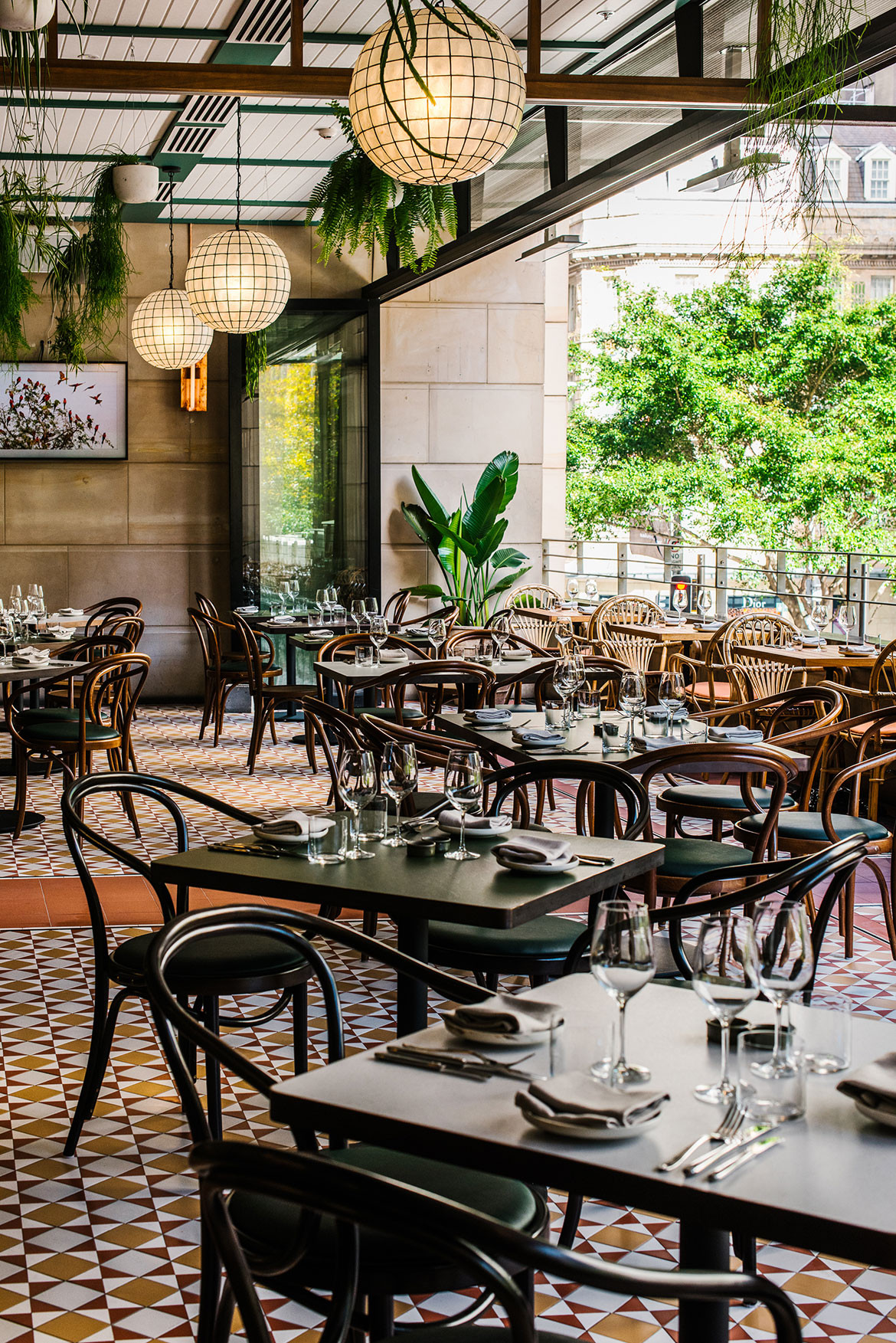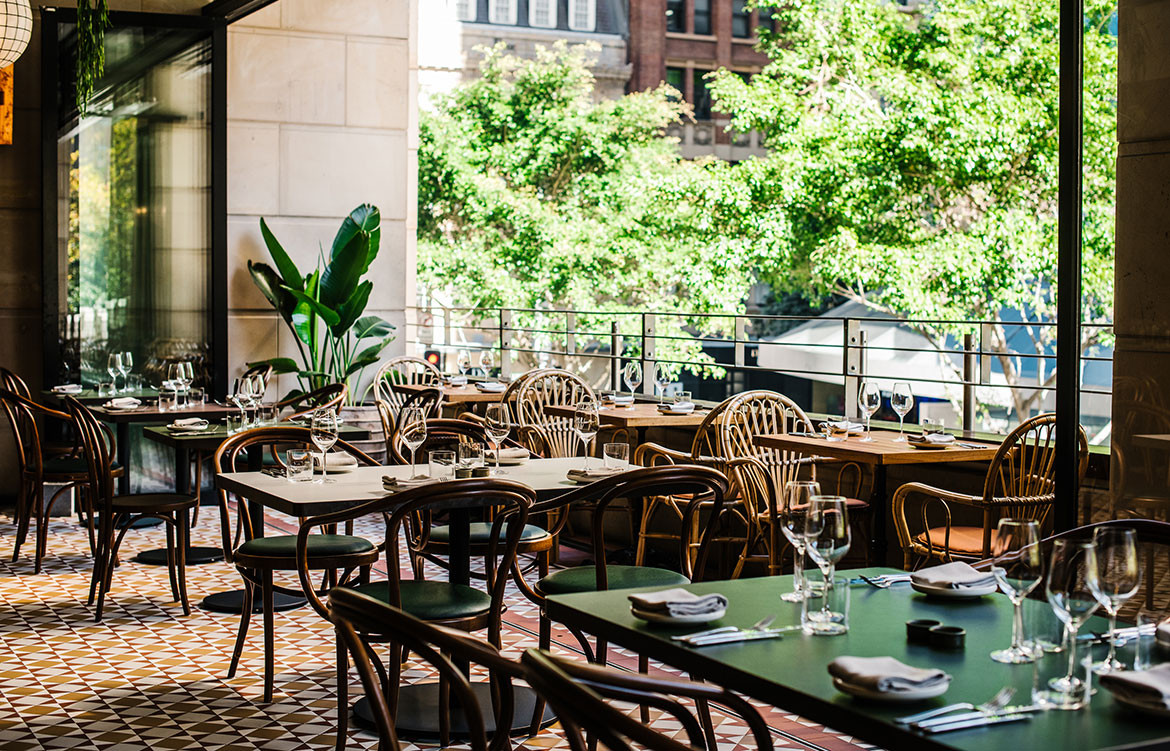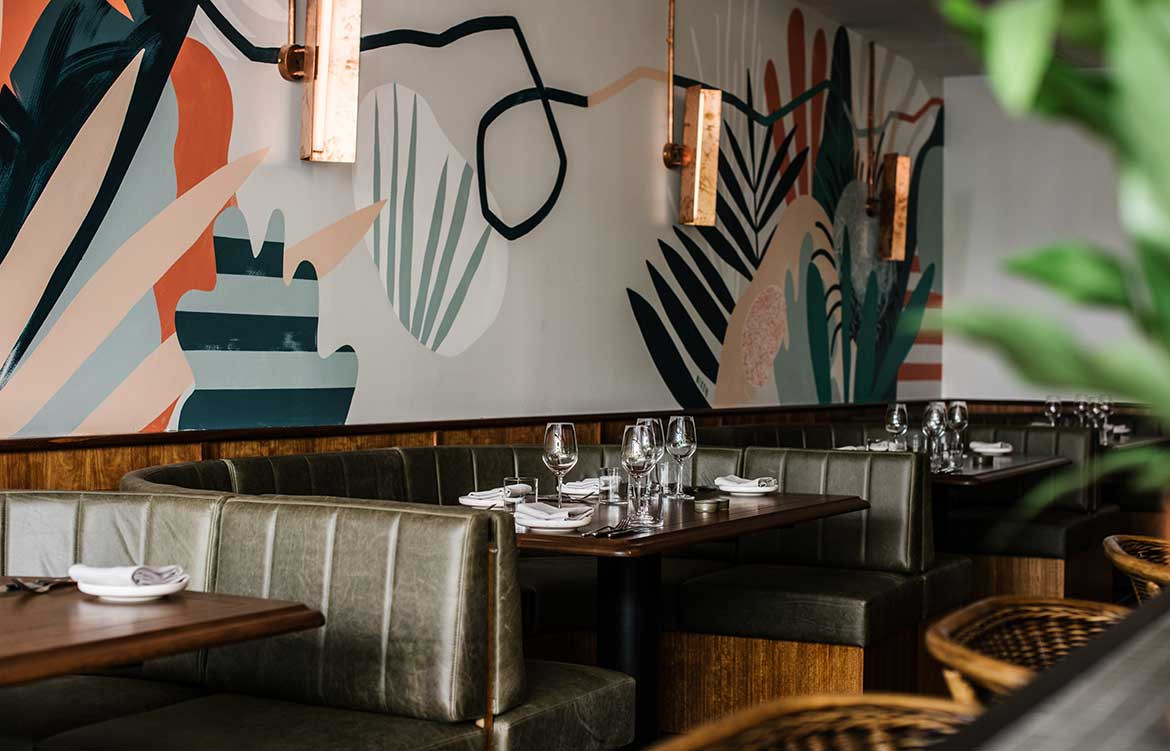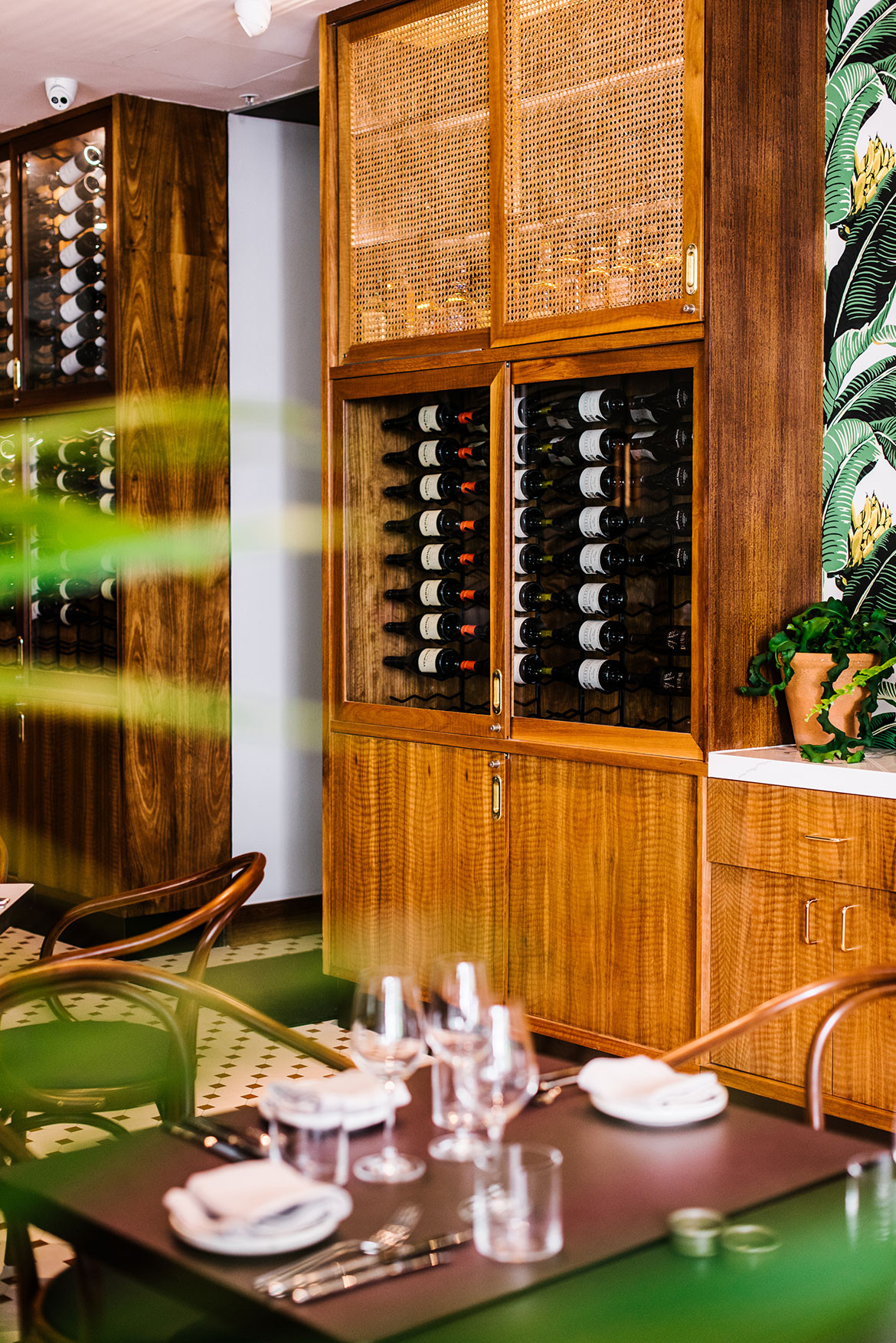 We think you might also like 12-Micron by SJB
Tags: bar design, Brad Sloane, CBD bar, Chris Nixon, dark timber, luchetti krelle, rattan finishes, restaurant design, Social at Verandah, Stuart Krelle, Sydney
---