In this apartment in Singapore, Studio Gin&G has carved out a sanctuary for the owners. The couple live here with their two young daughters, a helper, two dogs and a chinchilla. "They yearned for a quiet and thoughtfully designed space that would allow them to indulge in everyday activities they enjoy as a family, such as having meals together, watching movies, playing with their dogs and baking cookies," shares Georgina Foo, who founded the studio with a classmate from architecture school Genevieve Ang.
The pair conceived of the theme "texture in stillness", aiming for calmness to flow from one space to another seamlessly. This is reflected in plentiful concealed storage to keep clutter at bay, as well as in the tempered palette of "cohesive muted sandy tones, with warmth being added from timber elements, soft furnishings and accessories collected by the owners from their many travels," cites Ang.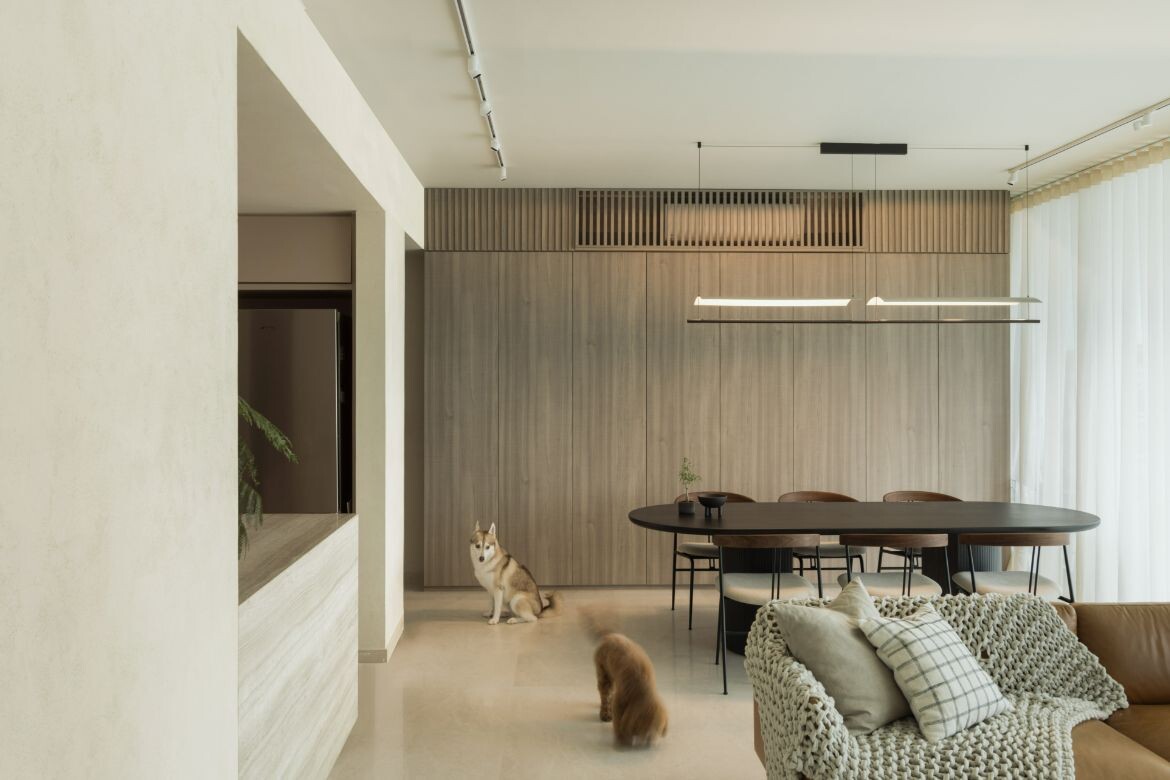 The original glossy marble was replaced with new beige marble in a honed finish. A harmonious atmosphere is created with matching Travertino plaster for the wall and a matching colour for the ceiling paint. "We physically viewed and selected slabs of white sandalwood marble to ensure that the tonality of the chosen slabs would match the overall sandy palette closely," shares Ang.
This meticulous approach continues in the design of the TV console, where Ang and Foo pored over countless samples of Ashwood timber veneers with the clients to ensure a perfect match with their Ashwood dining table from Gubi. "We believe that tiny details make huge differences in how a space will feel," says Foo.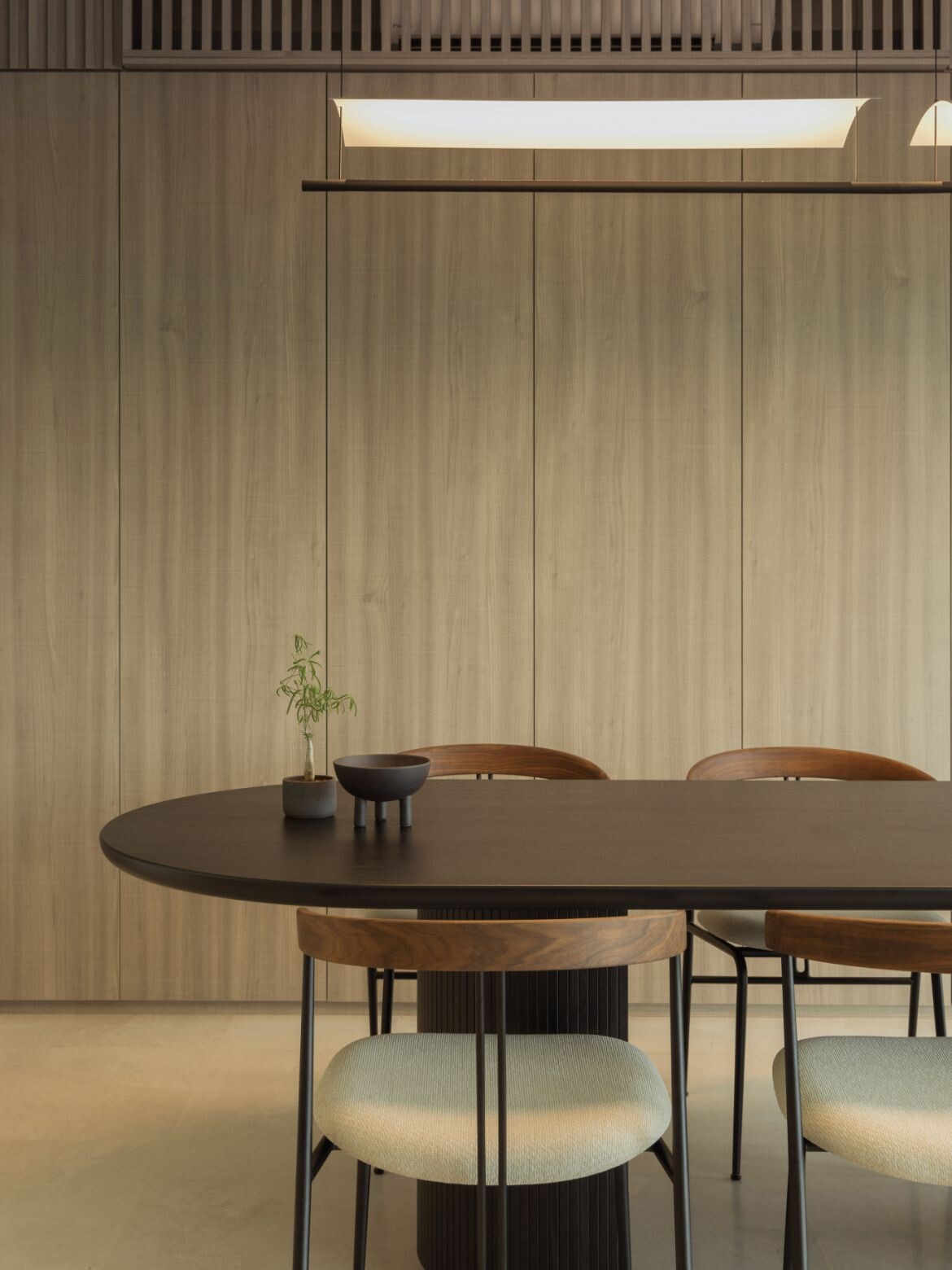 Parts of the dry kitchen's original walls were demolished to connect it to the living and dining room. A bar was added to the back of the dry kitchen where the owner can indulge in the ritual of brewing coffee for guests in the living area. Ledges along the kitchen wall let the family exhibit photographs from travels.
In the main ensuite, a built-in bathtub was removed and replaced with a freestanding bathtub and mixer. "We found that this immediately made the bathroom feel more spacious and allowed more light to enter," explains Foo. A bespoke washbasin maximises the sink area where the owner can enjoy her everyday facial routines while ambient lighting creates a relaxed mood for when one is soaking in the bathtub.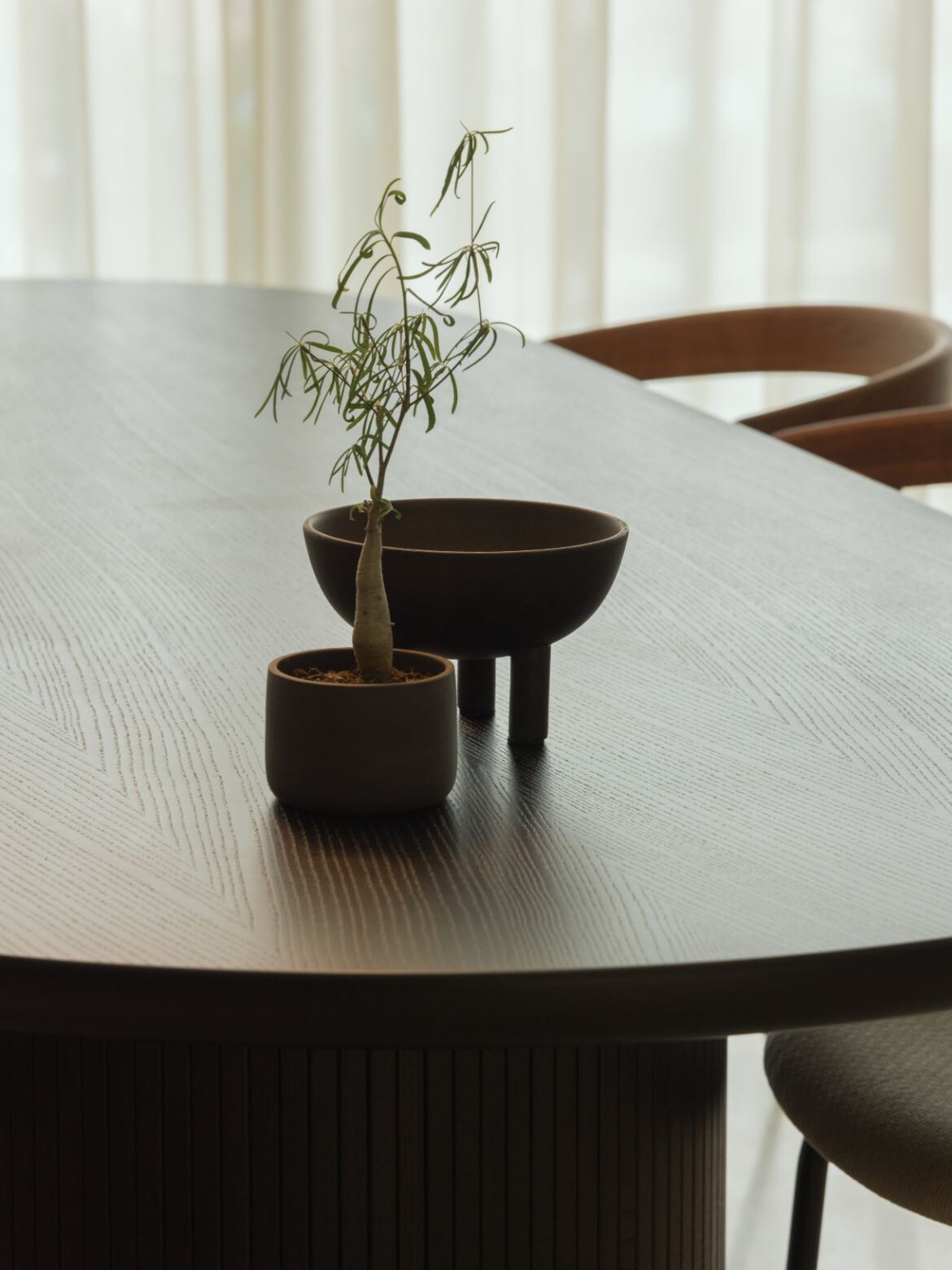 "We love designing spaces to celebrate everyday rituals. This is something precious to the studio," says Foo, adding that clients have been surprised at the amount of thought and detail given to spaces they regard as purely utilitarian, such as the kitchen and bathroom.
Adds Ang, "We believe that these are spaces where one would spend a significant amount of their waking moments on a daily basis, so it's always been the studio's endeavour to design these spaces of pause to elevate daily routines into tiny rituals of self-care and to create opportunities to take time to oneself."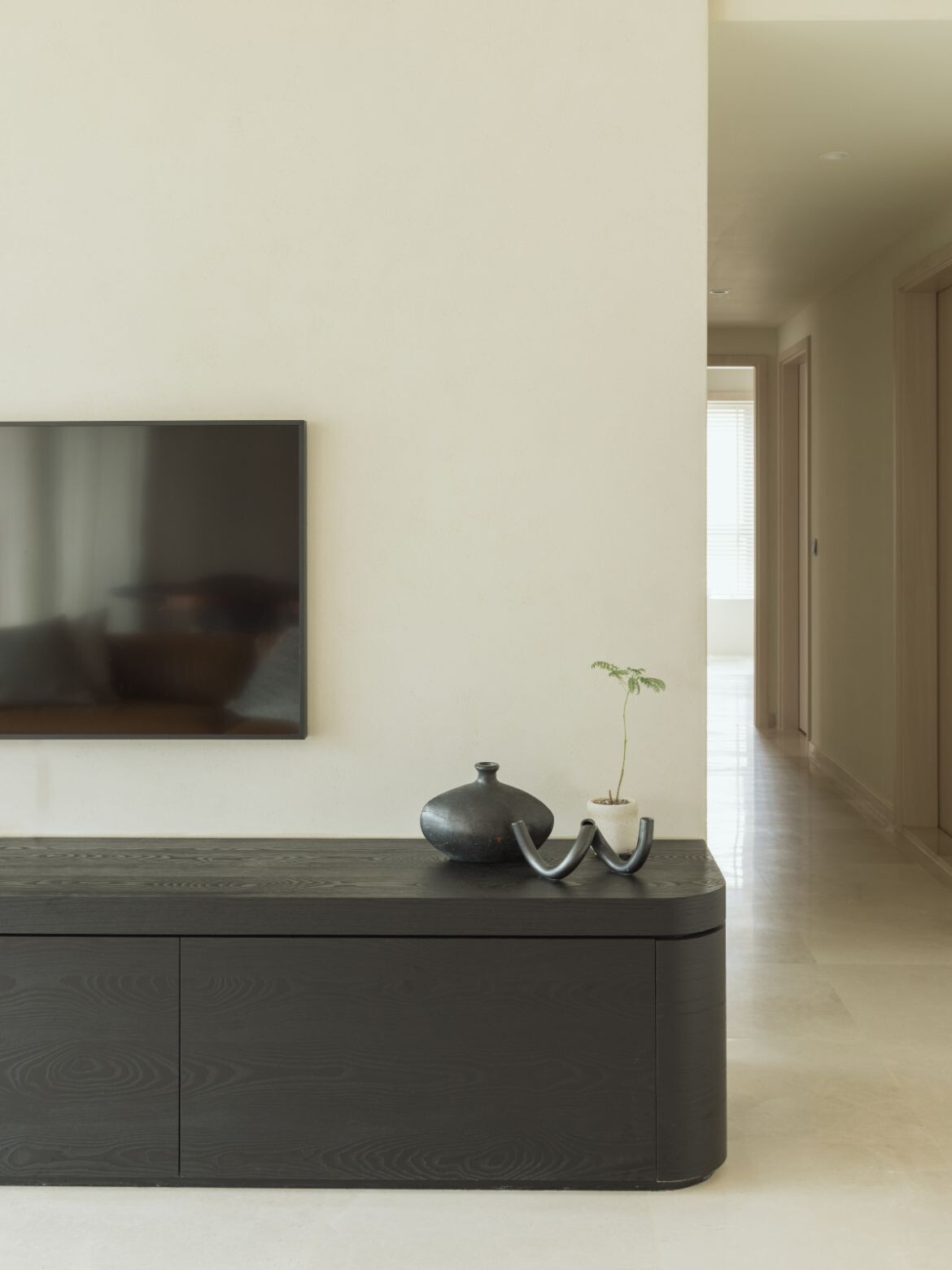 The bedrooms are designed for rest and quiet time, either together or alone. In the main bedroom, the bay window is framed in a timber portal and a suspended pendant lamp to create a cosy reading nook, while in the children's bedrooms, a wallpaper featuring a canopy of trees accompanies a cloud of bubble pendant lamps from HAY to make the room memorable to grow up in.
As the owners love modern design and run a retail-and-lifestyle business that imports furniture and accessories from brands such as Ferm Living and HAY, it's no surprise that many things from these brands were incorporated into the home – adding delightful accents to the quiet shell. "Everything that the family loves has a space in the home," summarises Foo.
Project details
Interior design – Studio Gin&G
Photography – Finbarr Fallon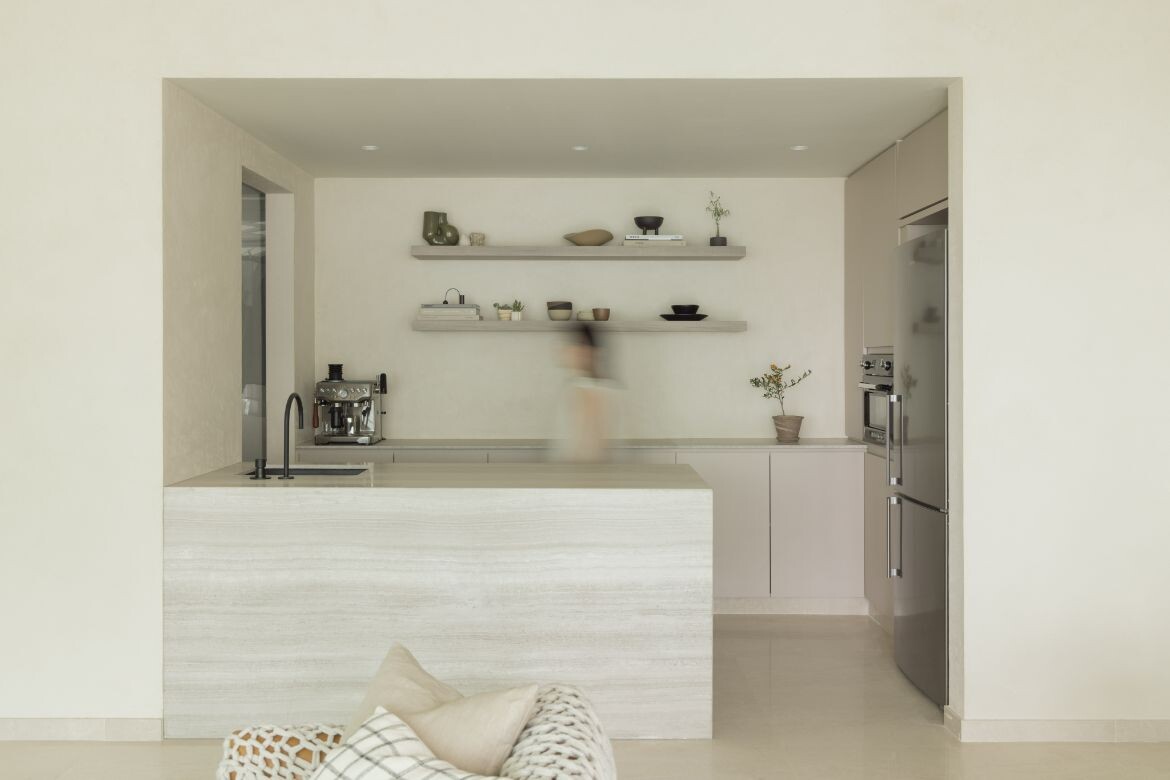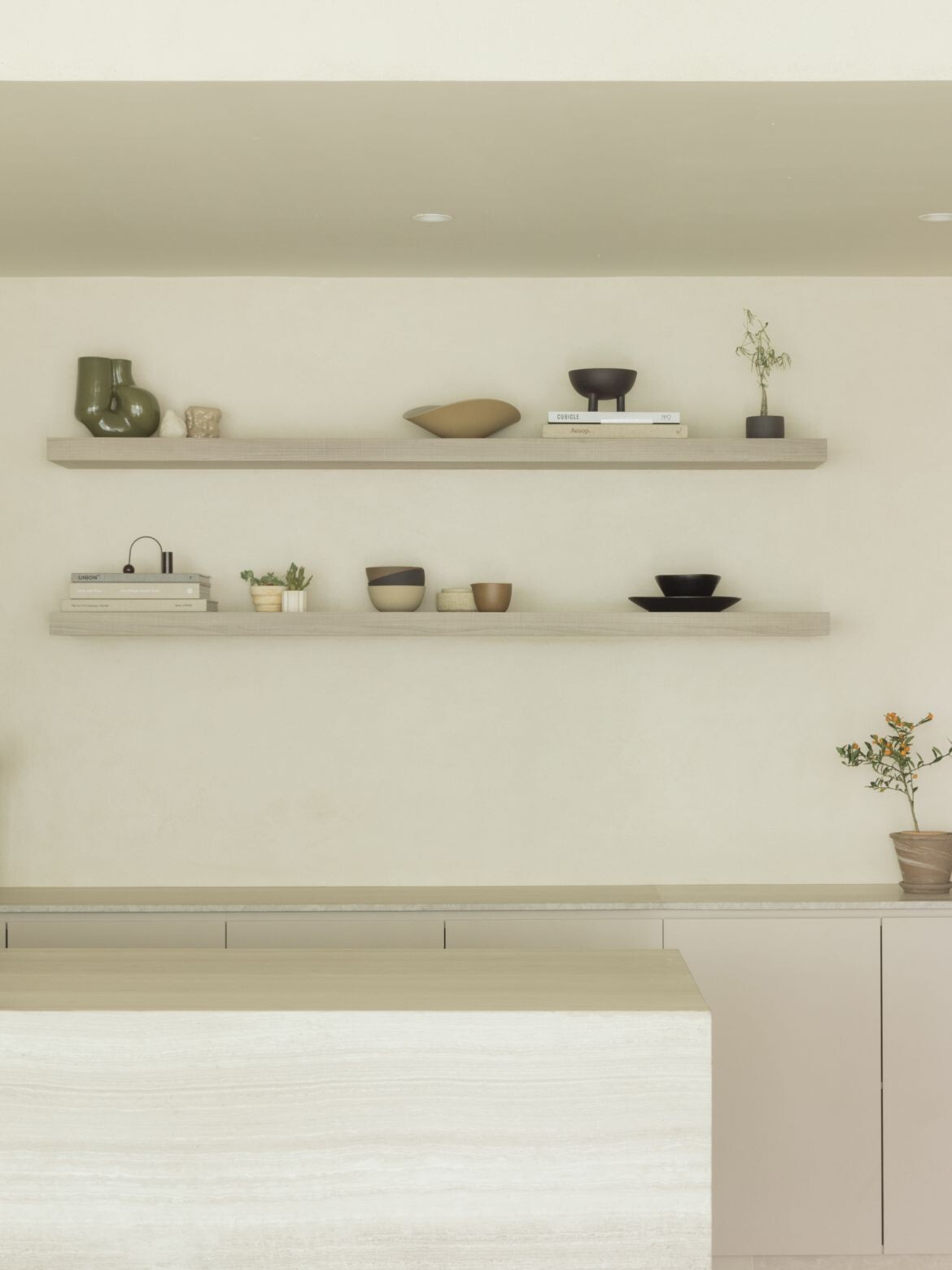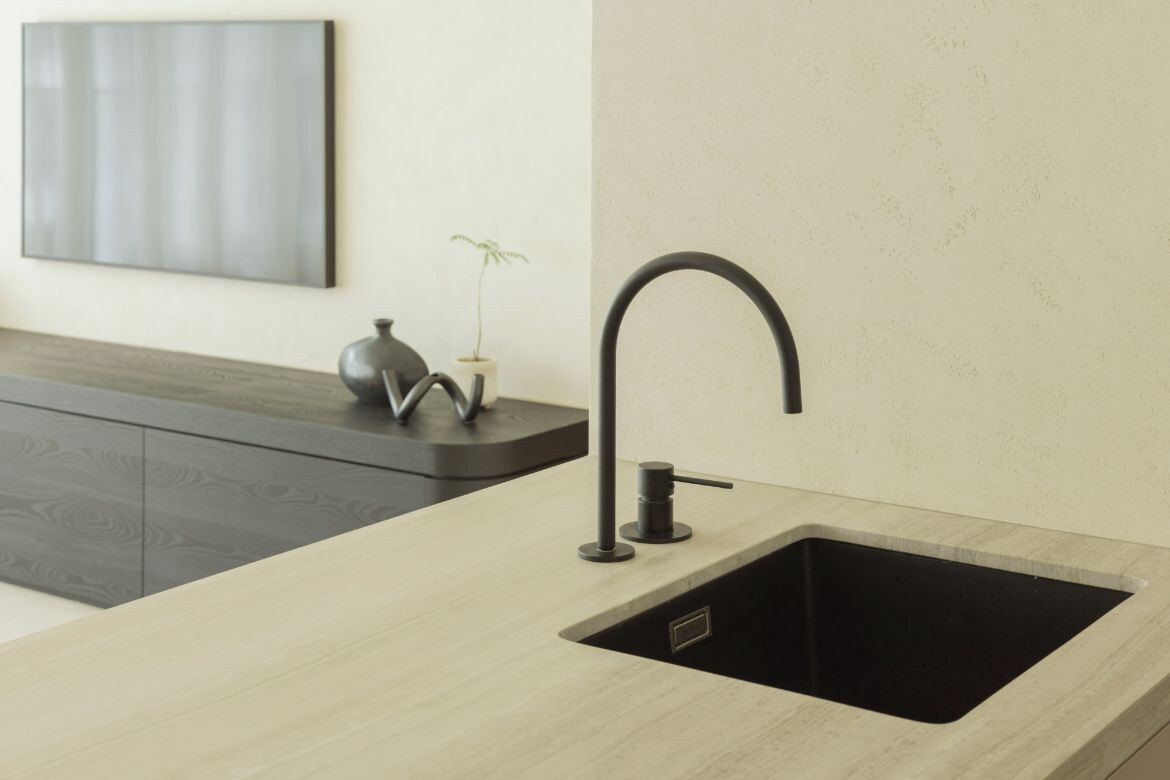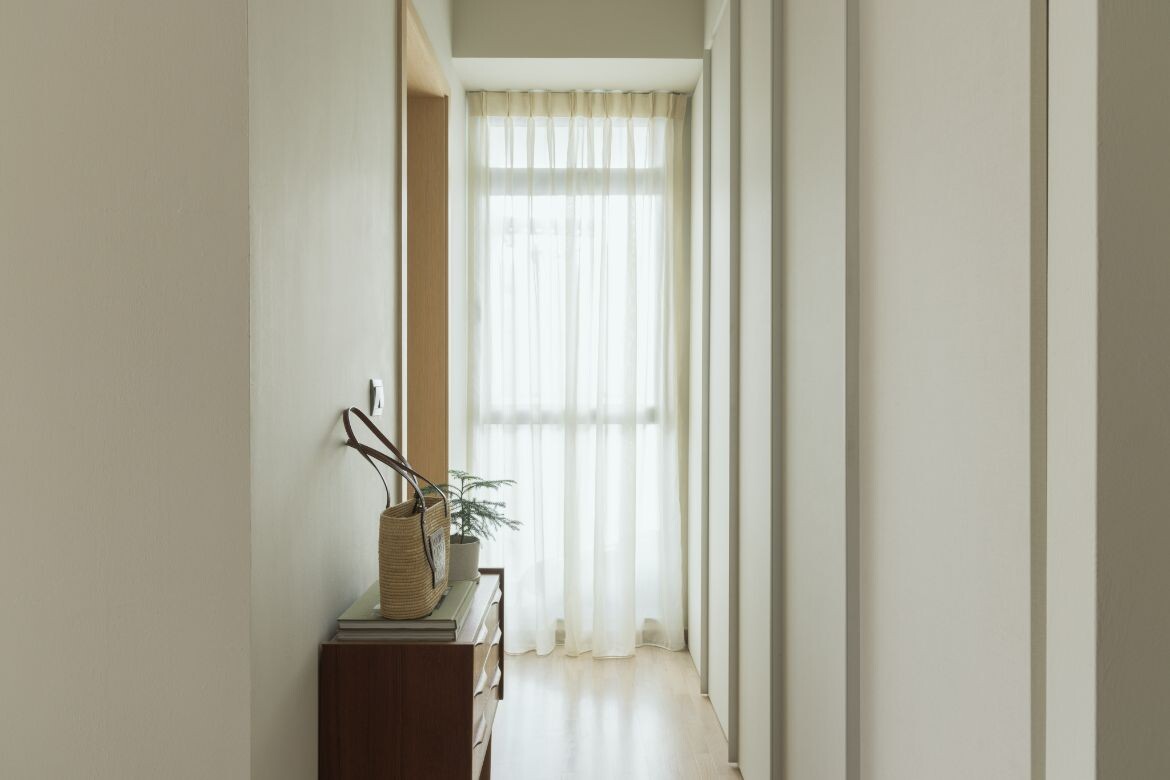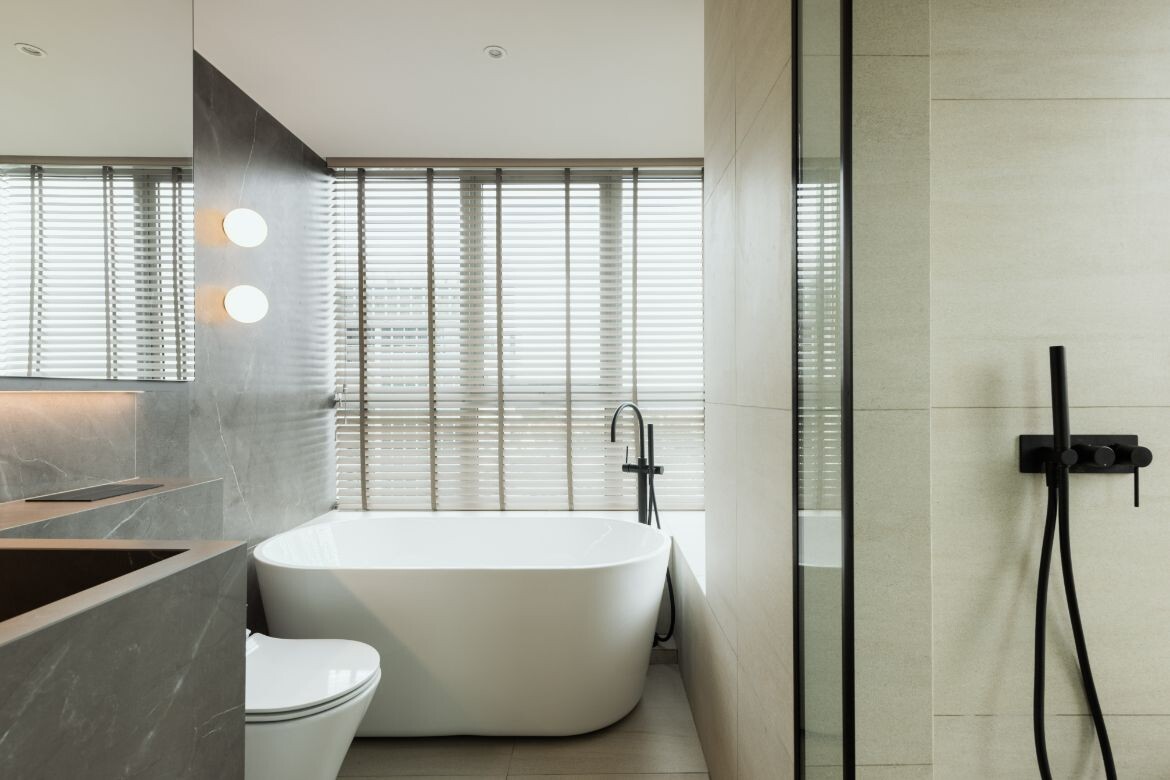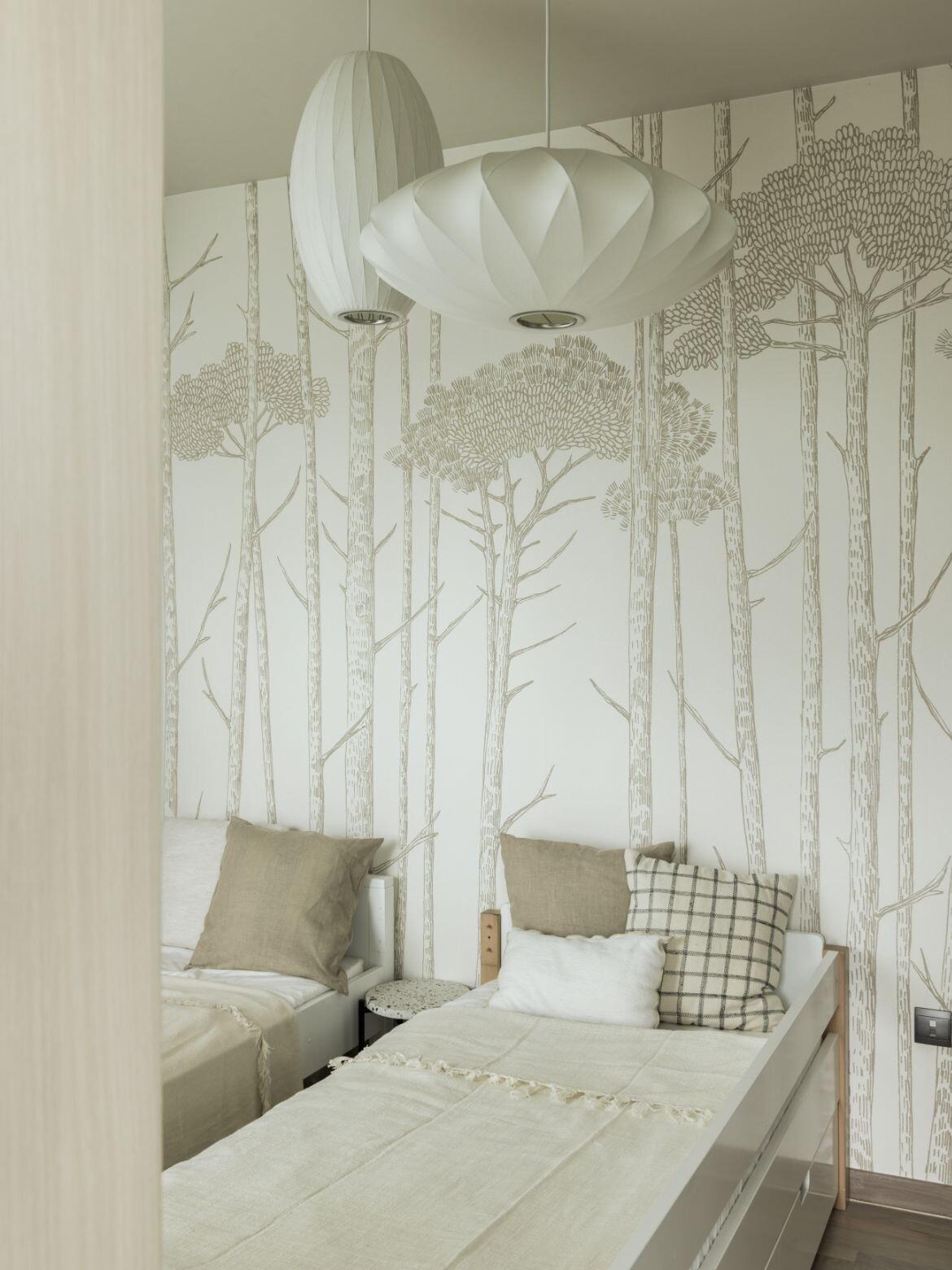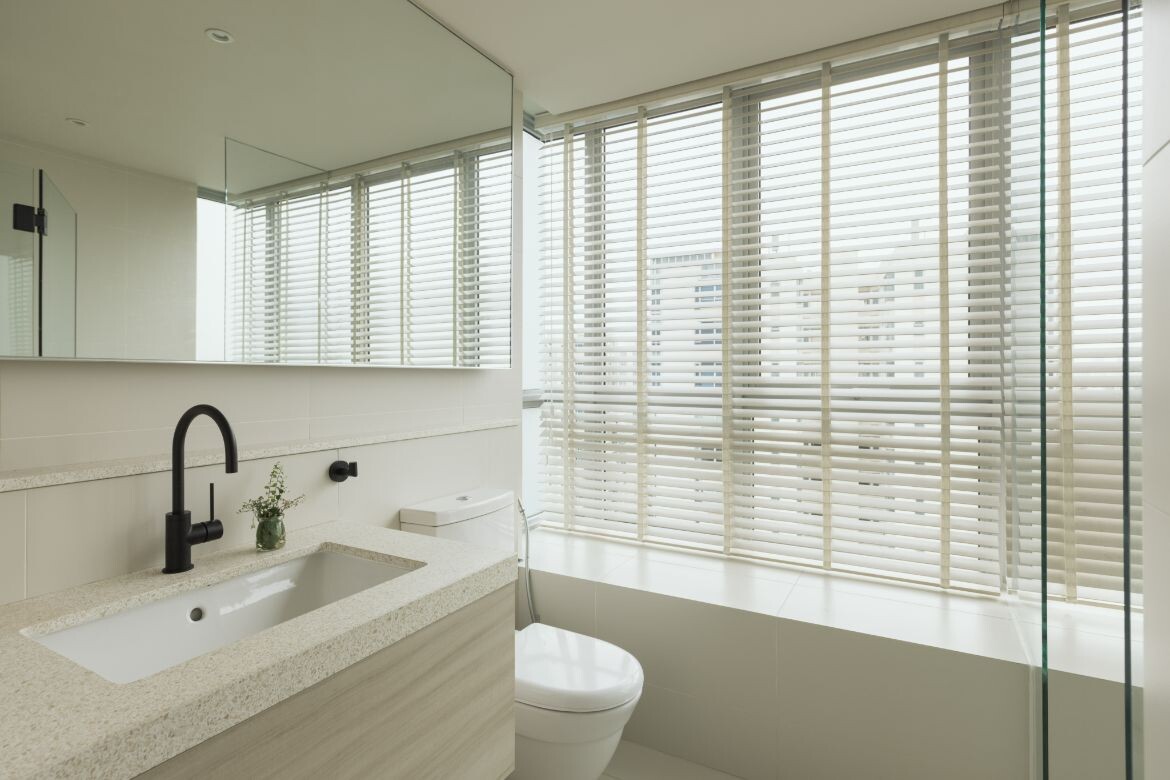 ---