Barefoot Coffee Traders has been a popular local coffee joint in Manly, Sydney, for more than 15 years. But like all long-lasting cafés, there comes a time to hit refresh. Rebranding to Wentworth Street Coffee, the owners engaged Folk Studio to create a space that felt fresh yet familiar in order to retain its regular clientele and attract passing tourists. Folk Studio pared back the venue and worked with local manufacturers and designers to create custom fittings and furnishings suited to the relaxed and social Manly vibe.
"Manly is quite laid back, but there is an energy and youthfulness about it," says Mariah Burton, who is co-director of Folk Studio alongside Chris Polain. "We wanted the café to relate to the surrounding beach and be instantly eye-catching. We also wanted to ensure the loyal locals felt they could sit, chat and feel revitalised not only by their coffees but also by their environment."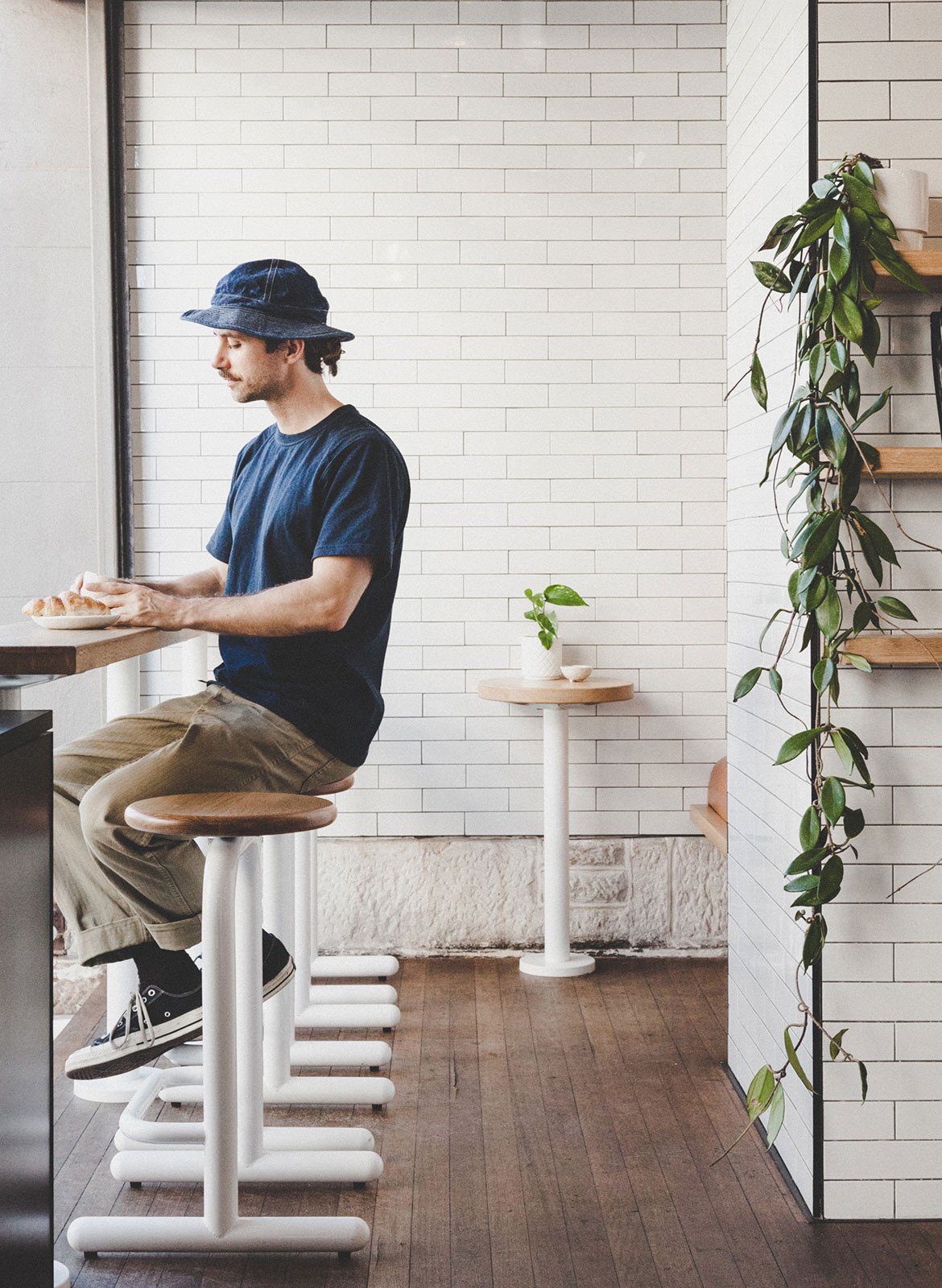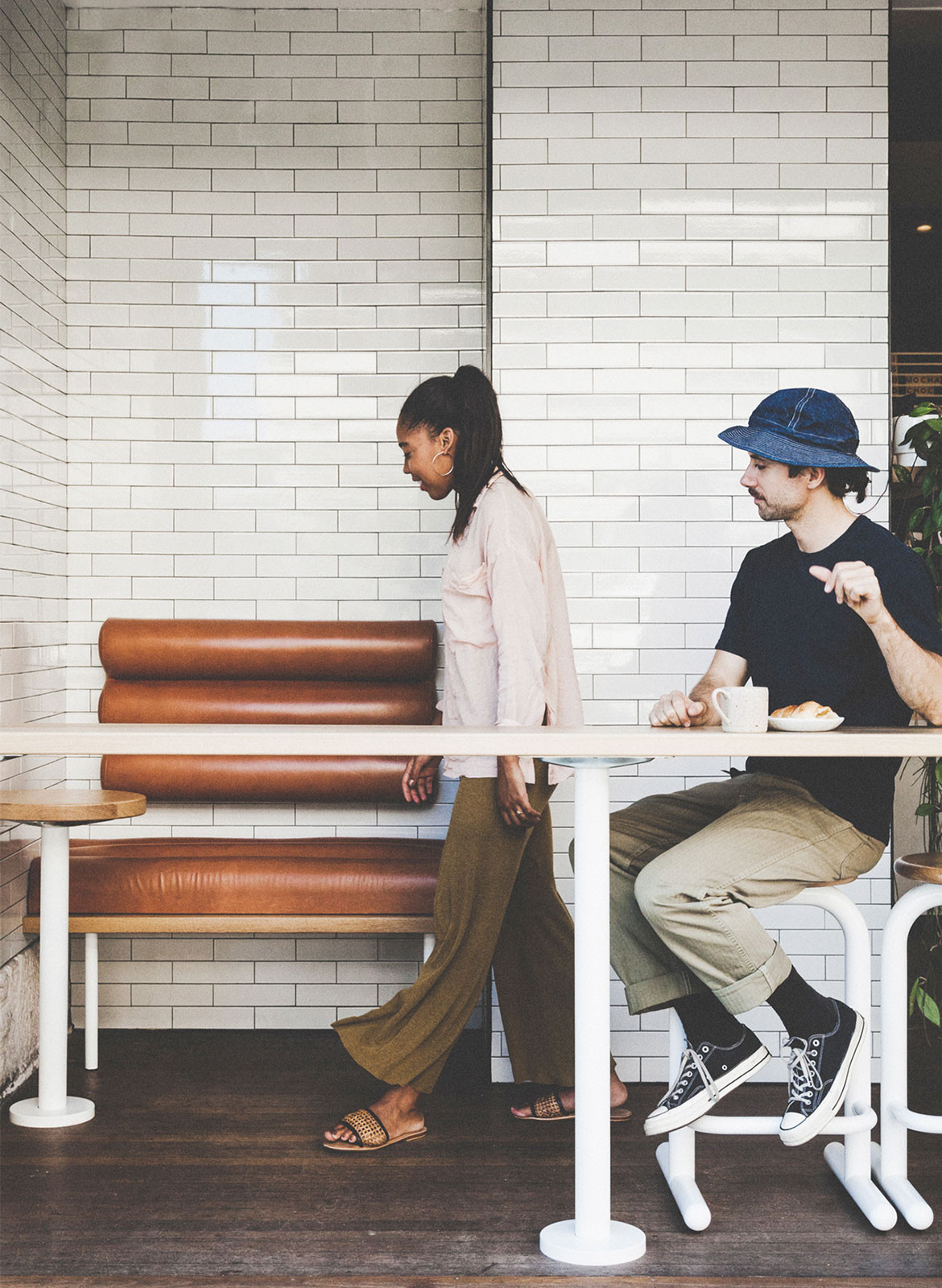 The existing café was dark, seating was limited and the loose furniture proved hazardous for staff moving through the space. Mariah and Chris brightened the space with a crisp, clean backdrop of white rendered and tiled walls, and reconfigured the 50-square-metre venue to make it more inviting and functional. With fixed tables and bench seating installed along the walls and windows and within nooks of the café, the seating increased from 10 to 25 and created more space for people to walk through.
Keeping it local, Folk Studio worked with Sydney manufacturers for the custom features and sourced the seating and lighting from Melbourne designers. "We introduced refined yet earthy solid timber throughout and bold but minimal seating," says Chris. The American Oak timber tables, curved counter and banquette seating are by Sydney Wood, and Sir Burly Stools and Lord Sconce wall lights by Dowel Jones. Folk Studio also collaborated with Ensight for the custom leather upholstery. "The curves are a reference to the rising and falling tides and rolling waves of the beach," says Mariah. "They are also inspired by particular pieces of mid-century furniture that explore playful upholstery, whilst keeping a sense of understated luxury." This includes Arne Jacobsen's Egg Chair and Drop Chair and George Nelson's Marshmallow Sofa, as well as Alvar Aalto's iconic Savoy Vase.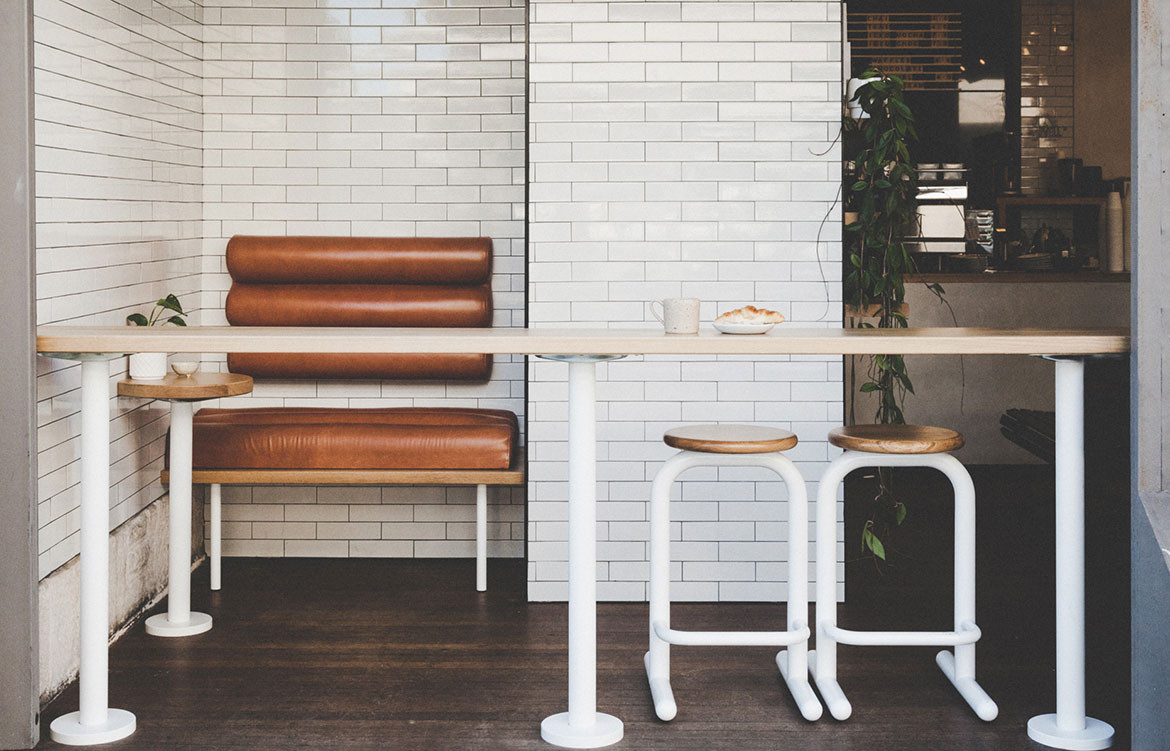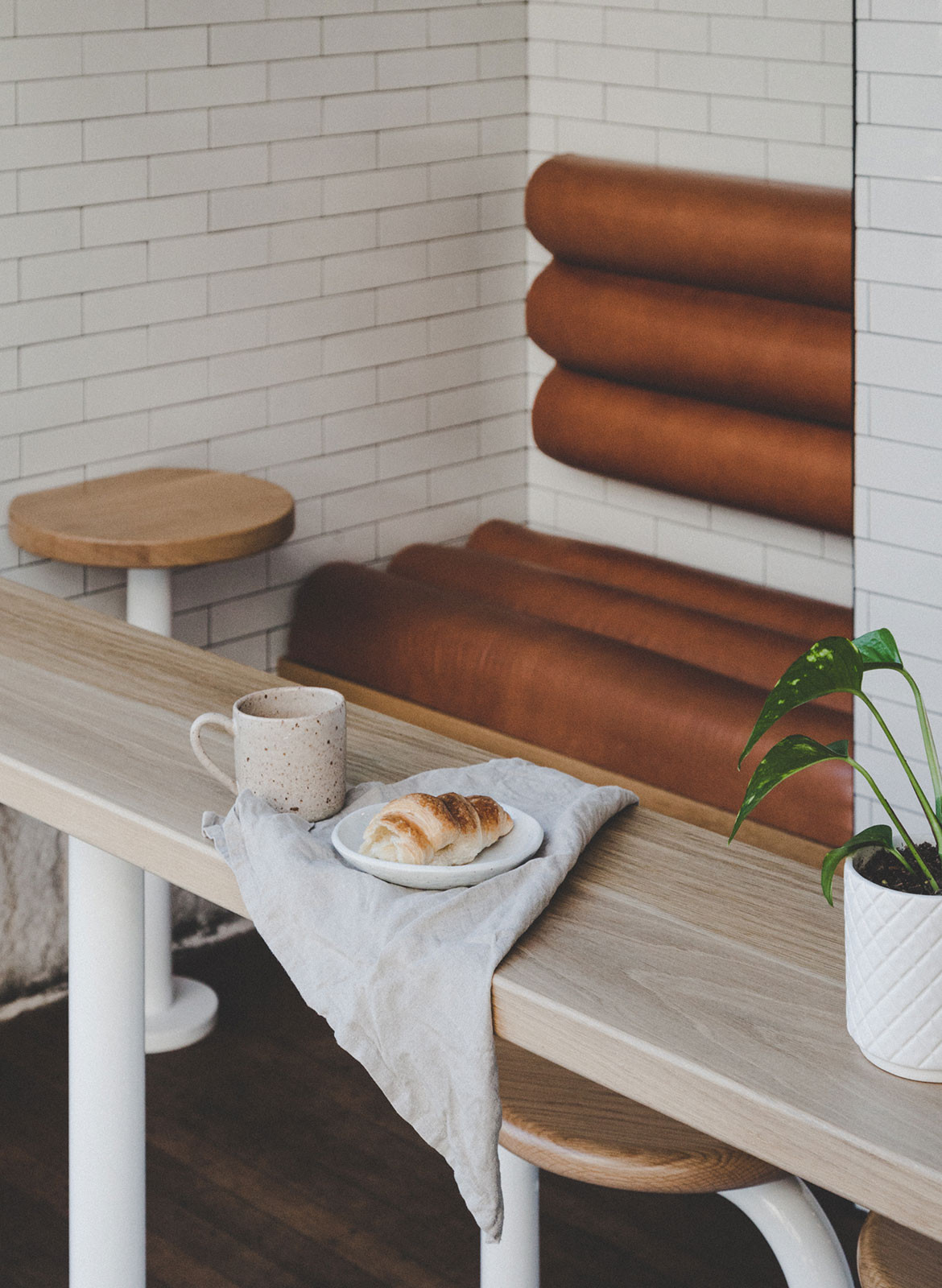 "We had a lot of freedom with this project, which was very exciting," Chris says. "We're very proud of working with local Sydney manufacturers to design our custom seating and tables. It's very satisfying to develop something together and see it come to fruition and be well received."
Folk Studio
folkstudiodesign.com
Photography by Maca Whittle
Dissection Information
Sir Burly Stool by Dowel Jones from Catapult Design
Lord Sconce by Dowel Jones from Catapult Design
Custom upholstery by Folk Studio and Ensight Furniture
Custom timber by Sydney Wood
Menu board and shop signage by George and Willy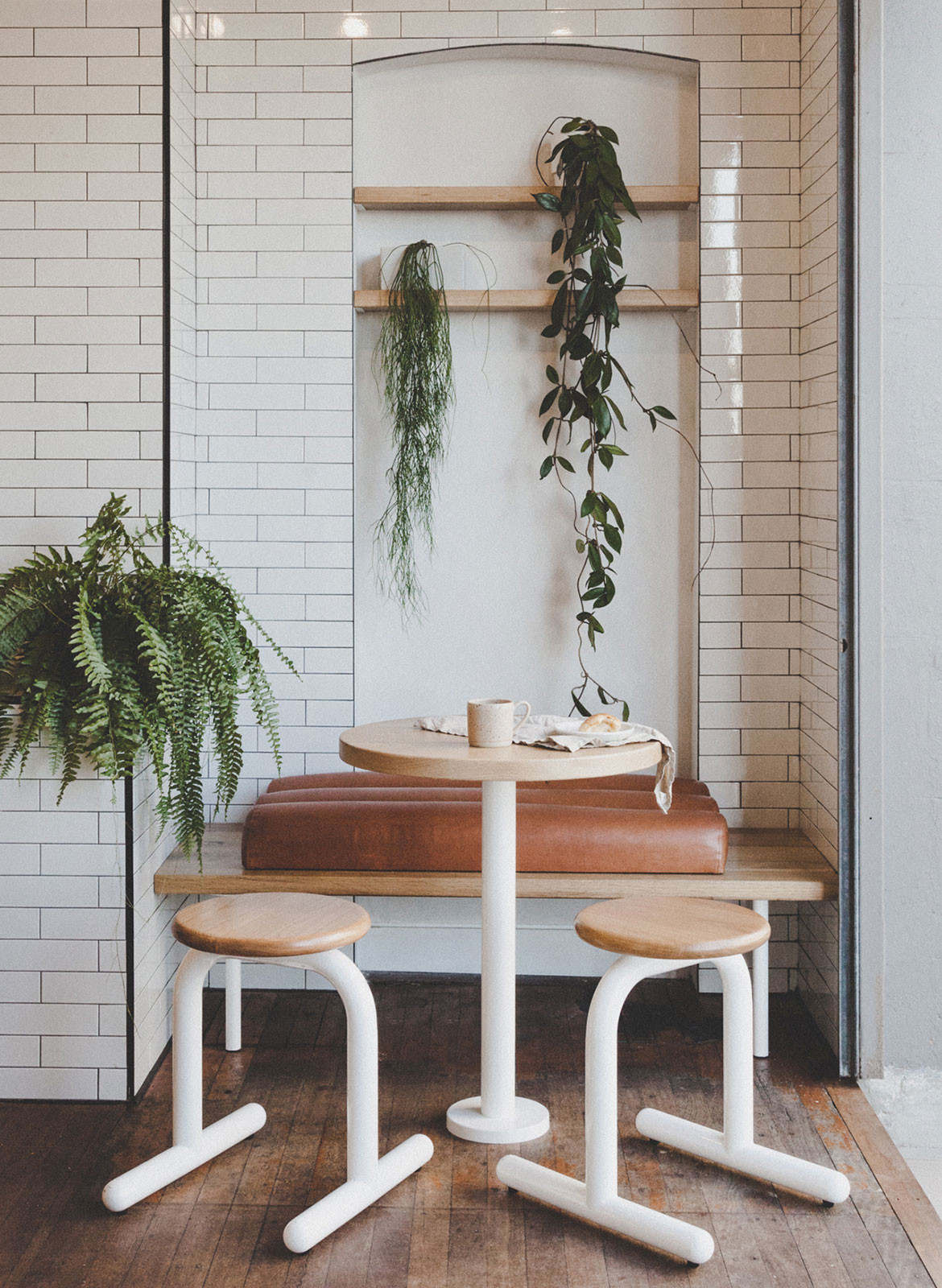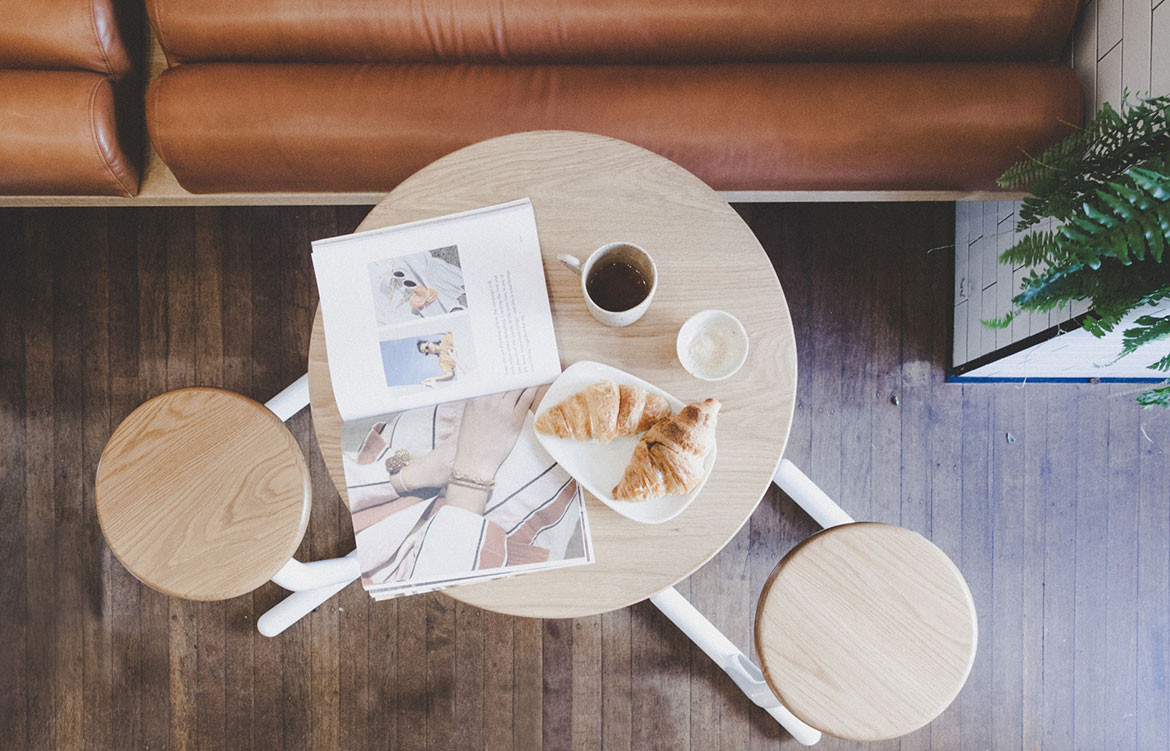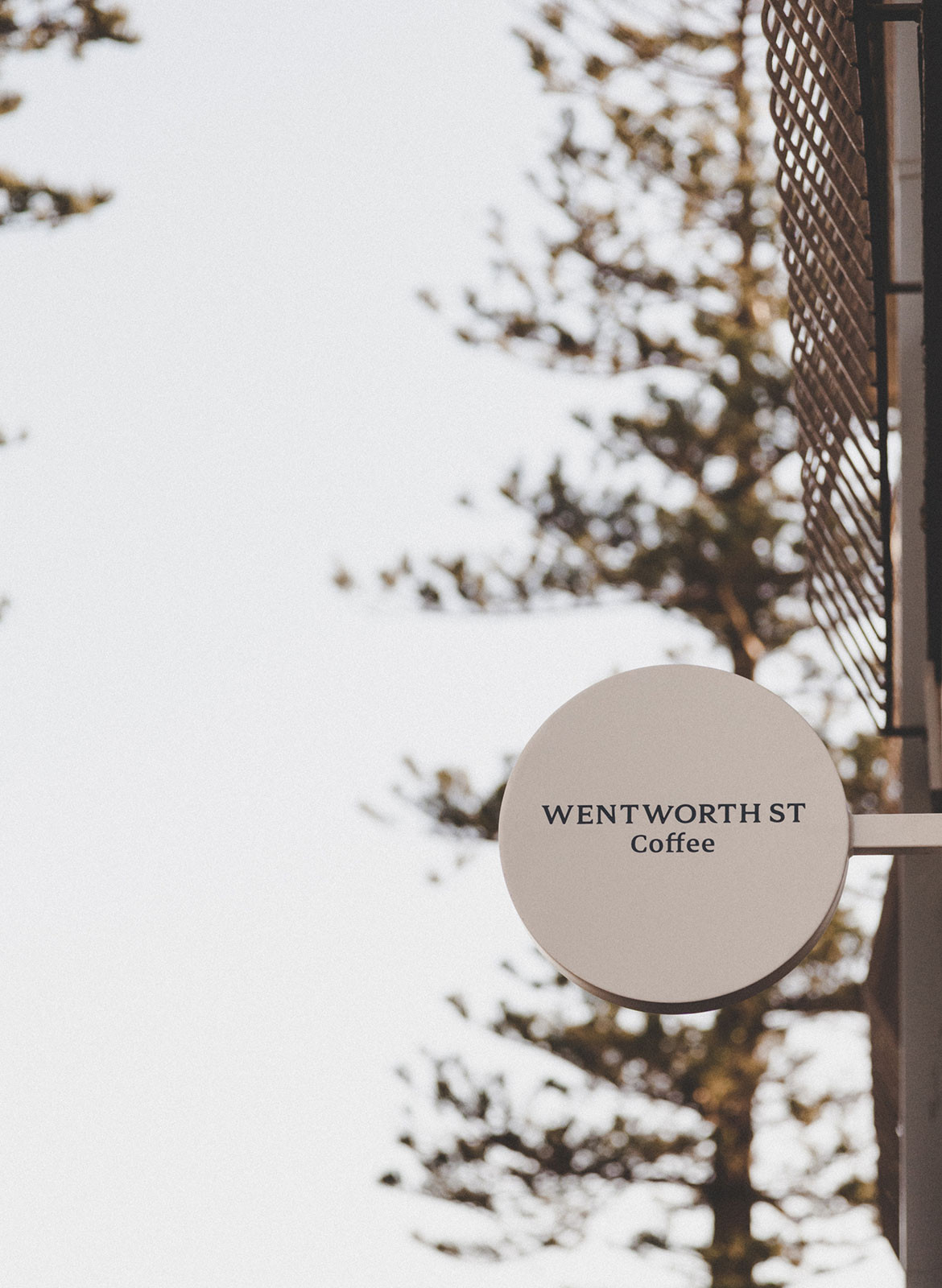 We think you might also like Café Oriente in Seoul
---