Above: Kartell by Laufen Sanitaryware by Ludovica+Roberto Palomba. Available from Reece.
1 | Lotus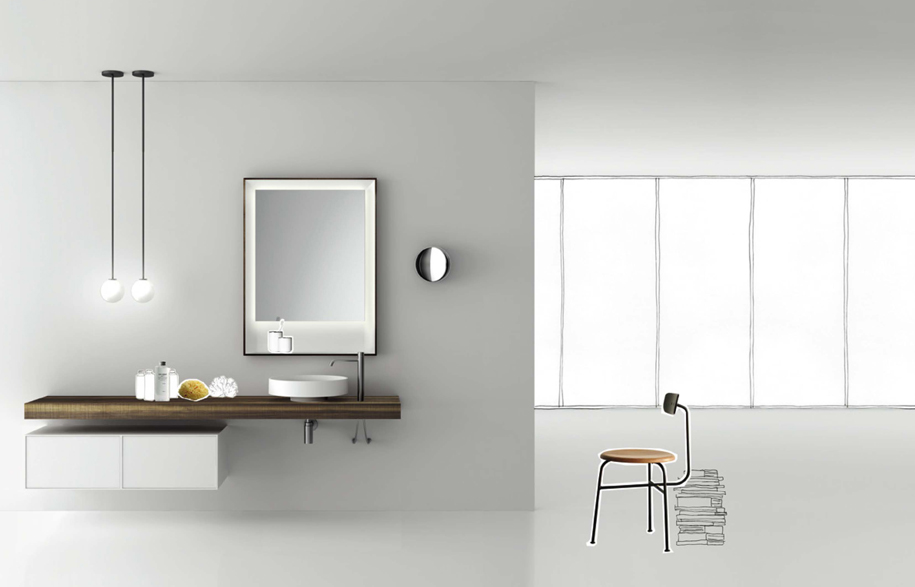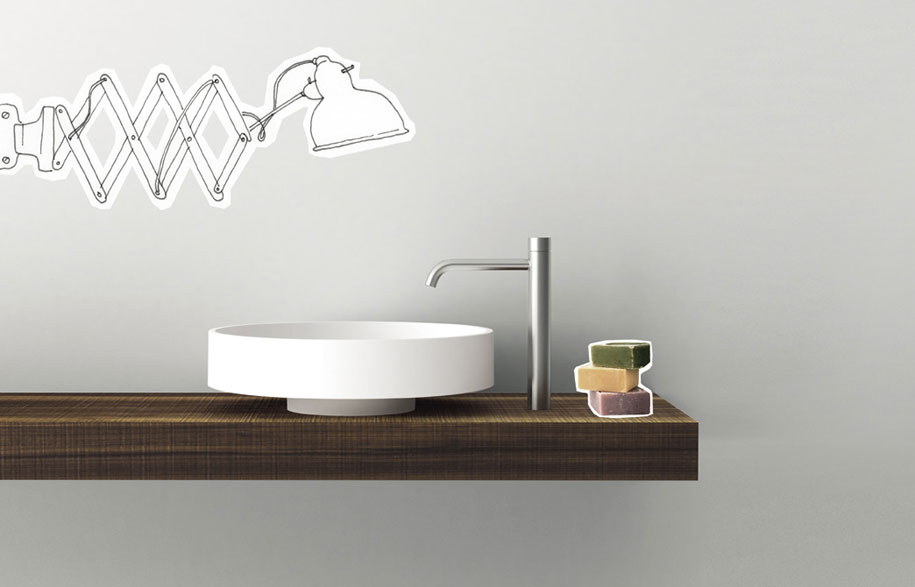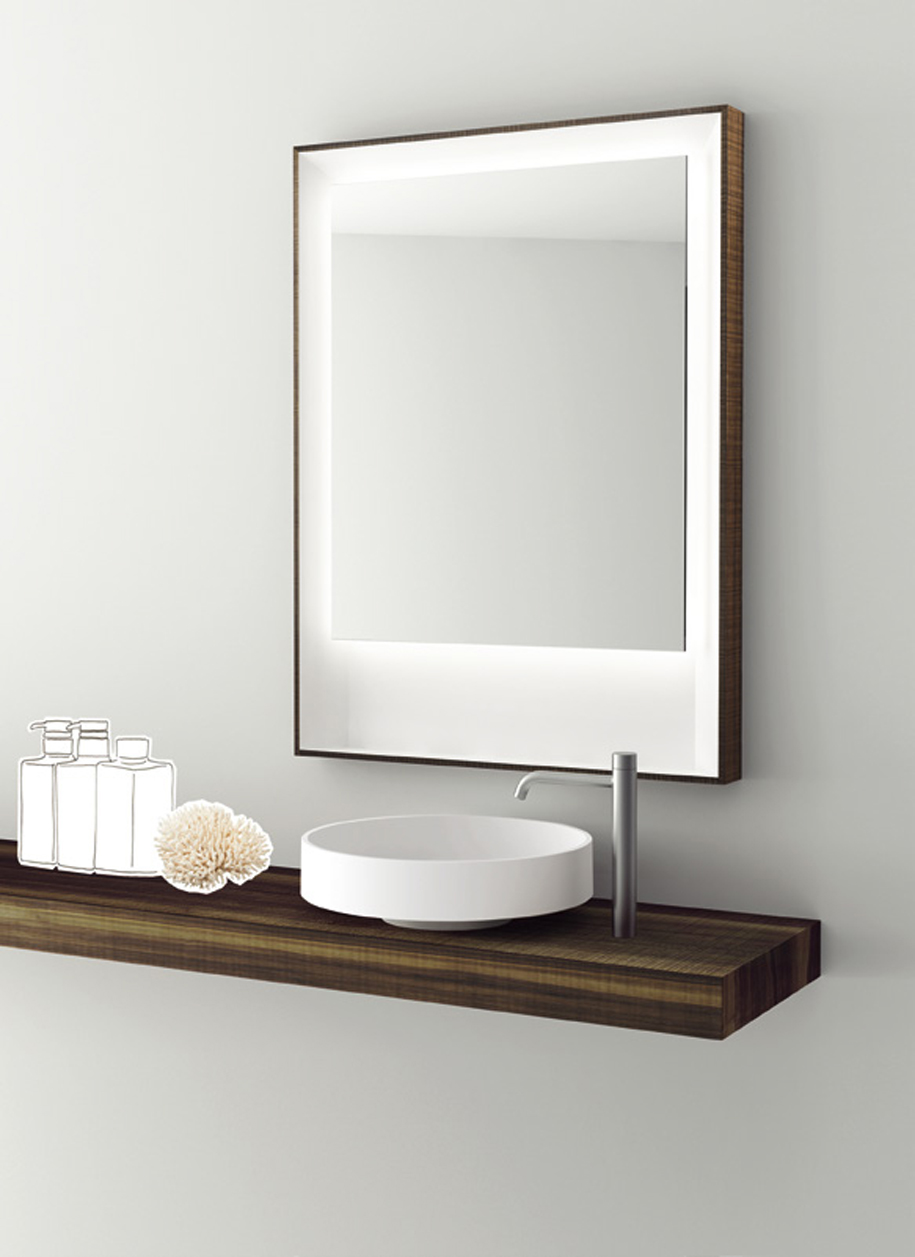 Boffi's Lotus is a traditional shaped washbasin, perfect for creating a simple yet elegant look. Making it comfortable and easy to use, the base has a smaller diameter. The set is completed with a mirror.
Available from Boffi
---
2 | Oval single stone vanity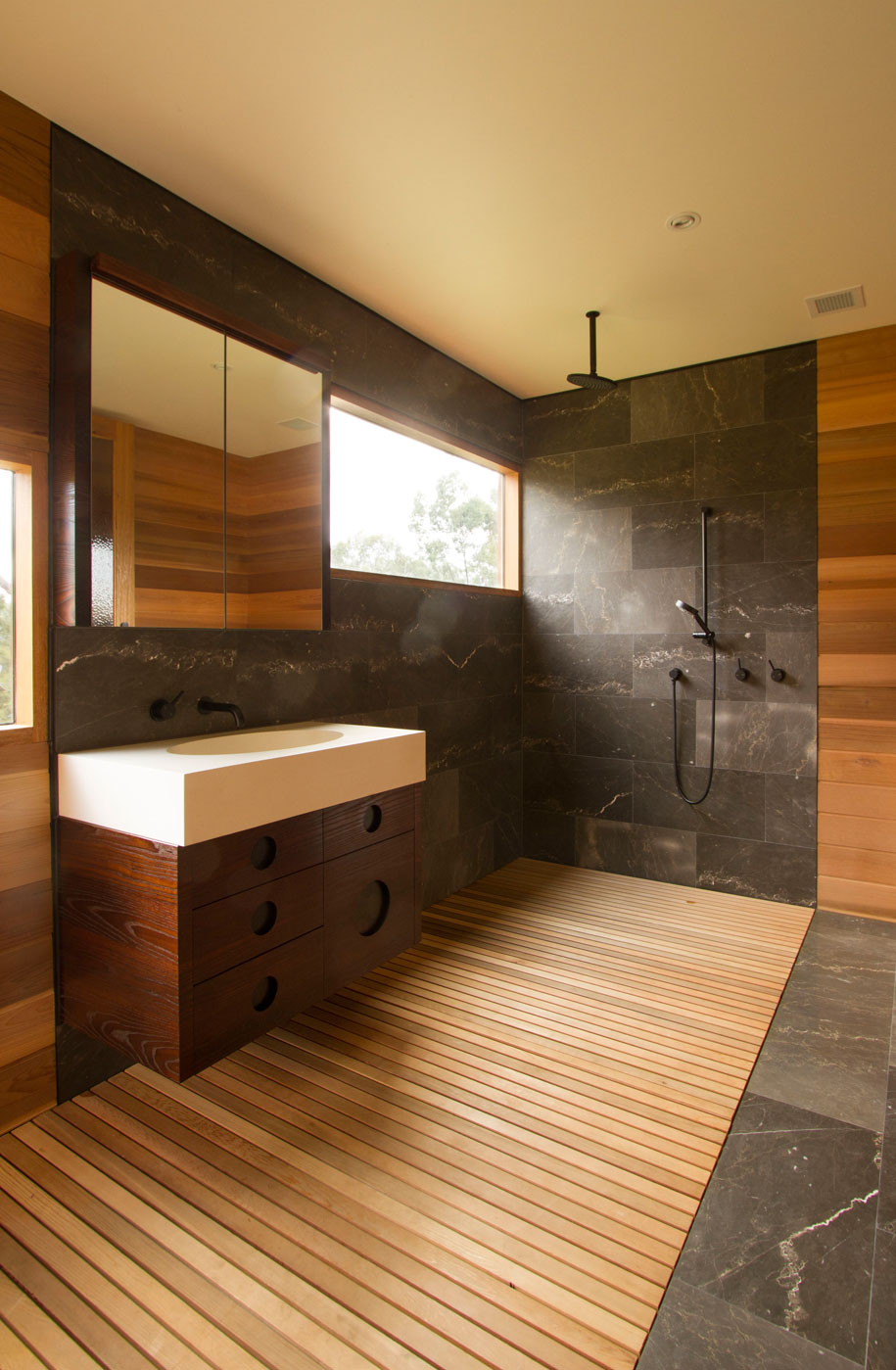 The fully integrated and free flowing Oval Single Vanity, manufactured in apaiser's luxury stone composite material, is available in lengths of up to three metres. Adaptable to the design constraints of any bathroom, this statement in stone adds a touch of pure luxury to any space.
Available from Apaiser
---
3 | Issy B4 Vanity by Stephen Royce for Formed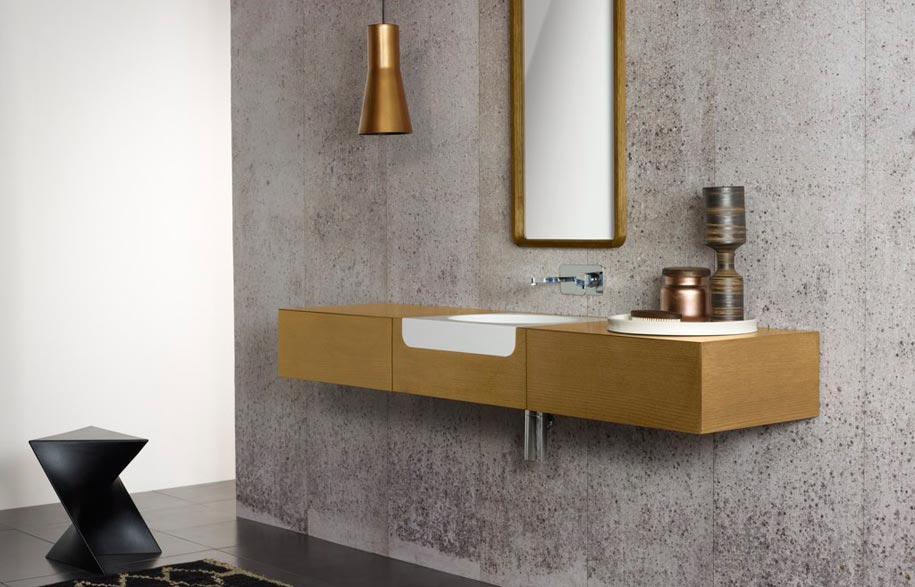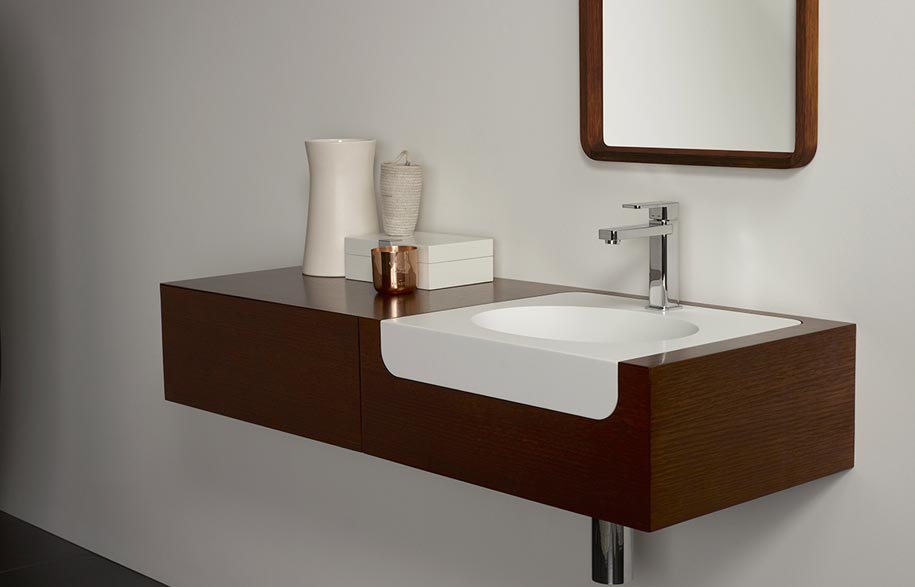 Inspired by Scandinavian minimalist style, Stephen Royce has designed the beautiful B4 Vanity. It's an integrated custom bowl unit mixed with a Victorian Ash Ply Vanity and pays close attention to ratios and proportion.
Made with Corian®, which is perfect in bathrooms and can be used with any material, the piece embodies the concept of unified design, bringing beautiful warmth & Texture to the bathroom. Floating gracefully, the linear wall-mounted design creates a natural sense of space & freedom.
Available from CASF Australia
---
4 | Kartell by Laufen Sanitaryware by Ludovica+Roberto Palomba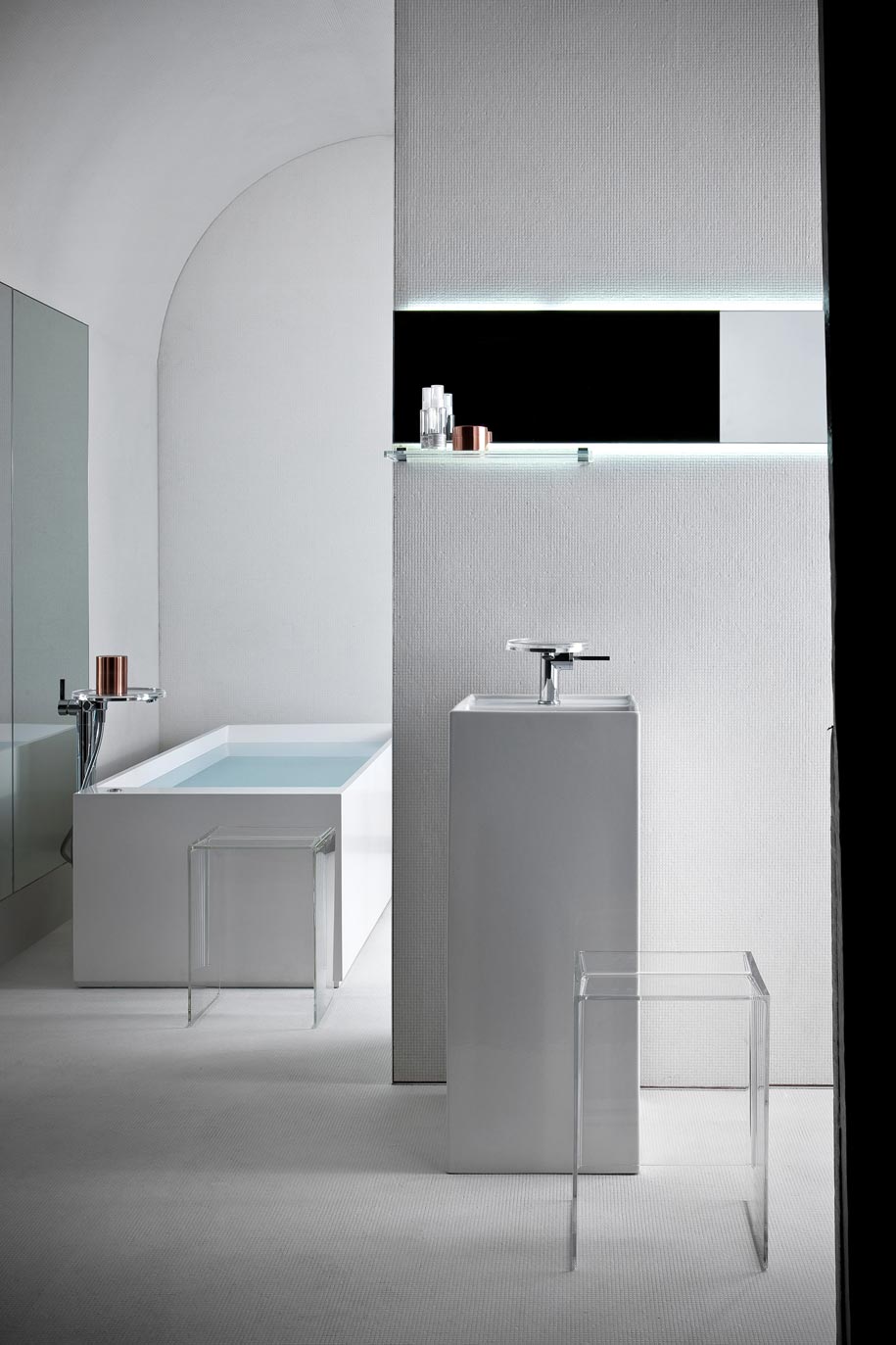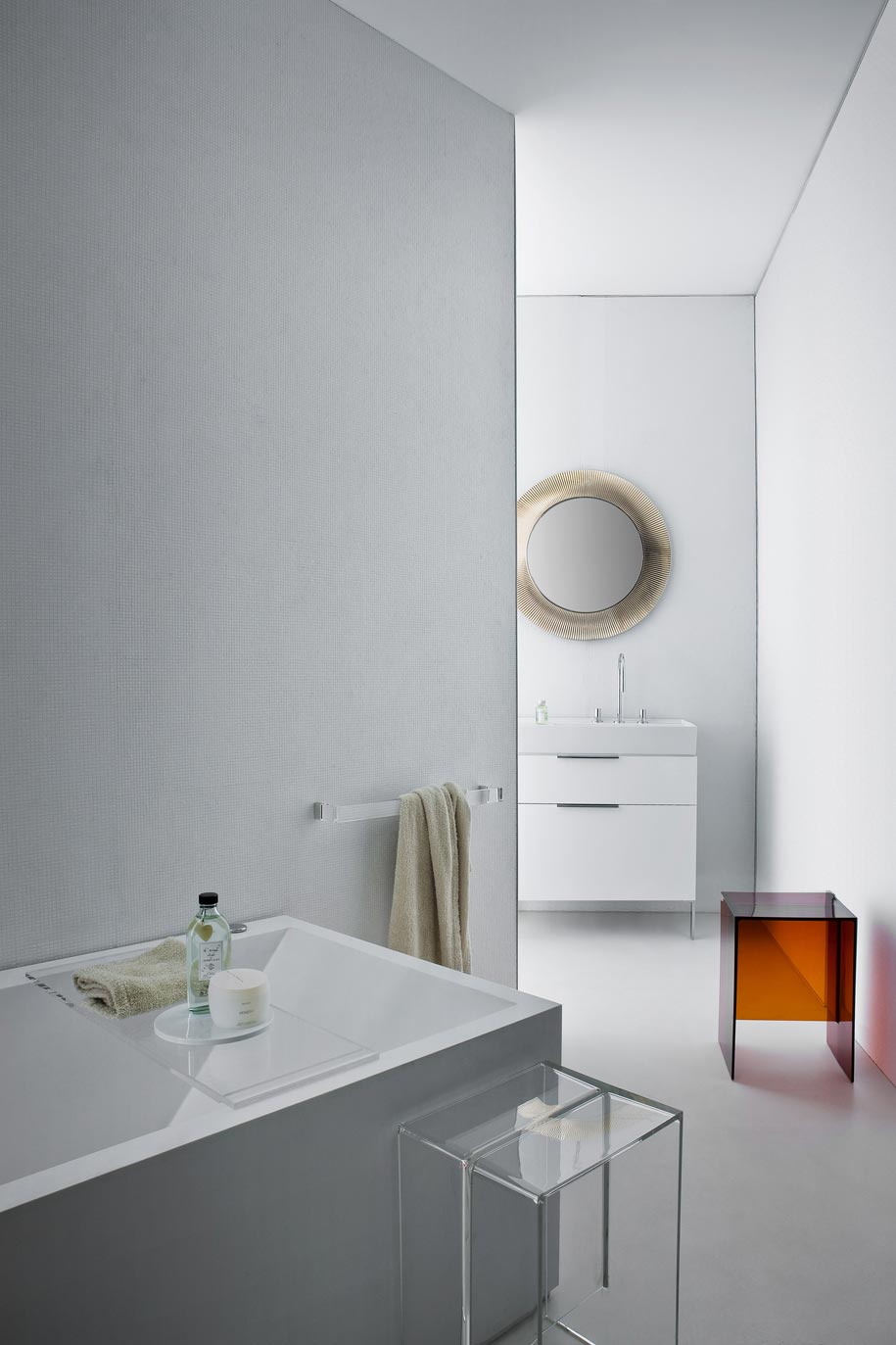 Kartell by Laufen was the vision of Italian designer couple Ludovica+Roberto Palomba. Using LAUFEN's revolutionary new ceramic material, SaphirKeramik, the couple have designed an exciting new range of basins. Along with the wider range of toilets, a freestanding bath, a freestanding basin, vanity units and cabinets, and bathroom accessories, they are a tribute to innovation and iconicity that we have come to expect from the LAUFEN and Kartell brands.
Available from Reece
---
5 | Bespoke Basins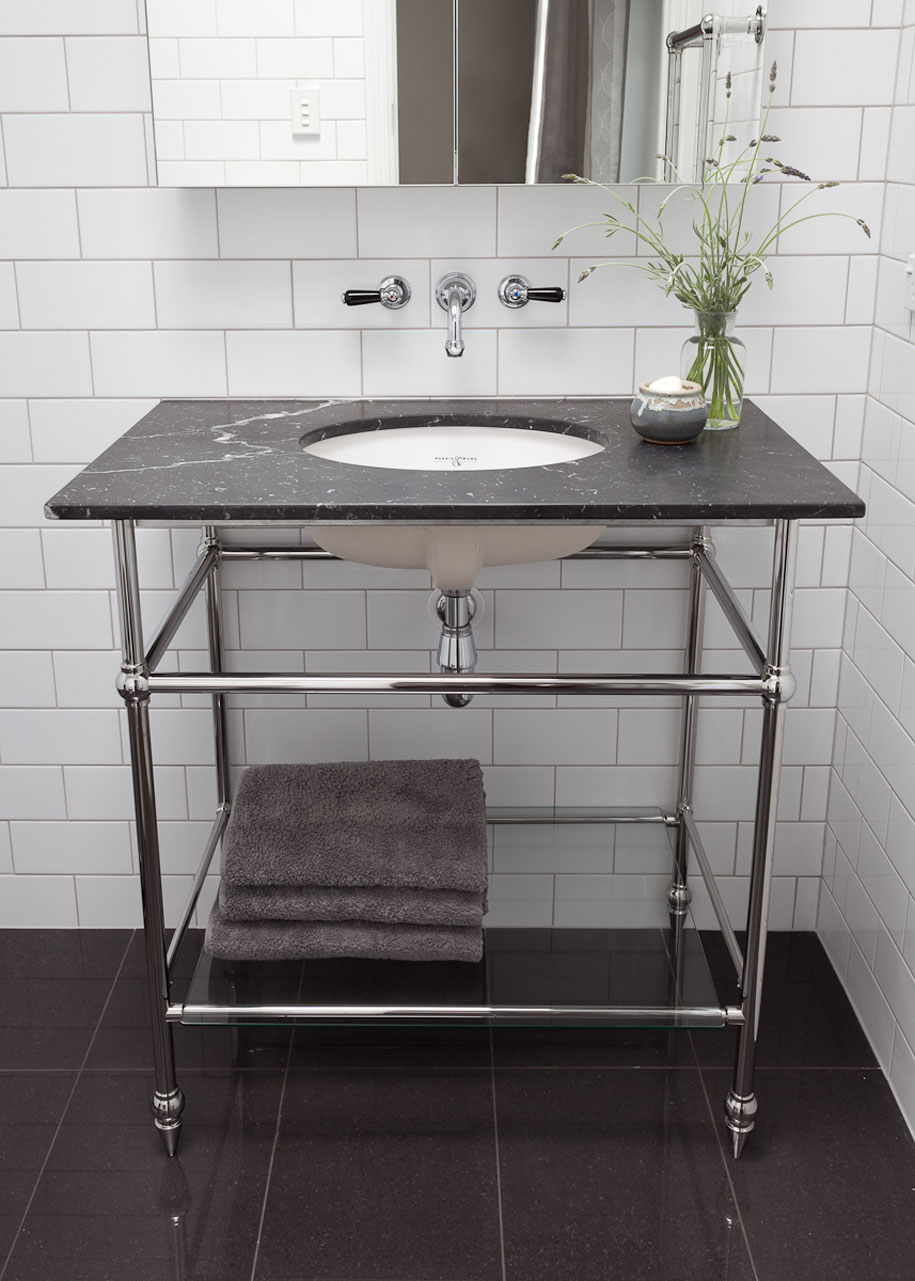 Trending away from bulky cabinetry and unnecessary bathroom clutter, designers can specify a bespoke basin stand from Hawthorn Hill which offers wonderful space and light in a small room.
Available from The English Tapware Company
---
6 | Perrrin & Rowe Contemporary Tapware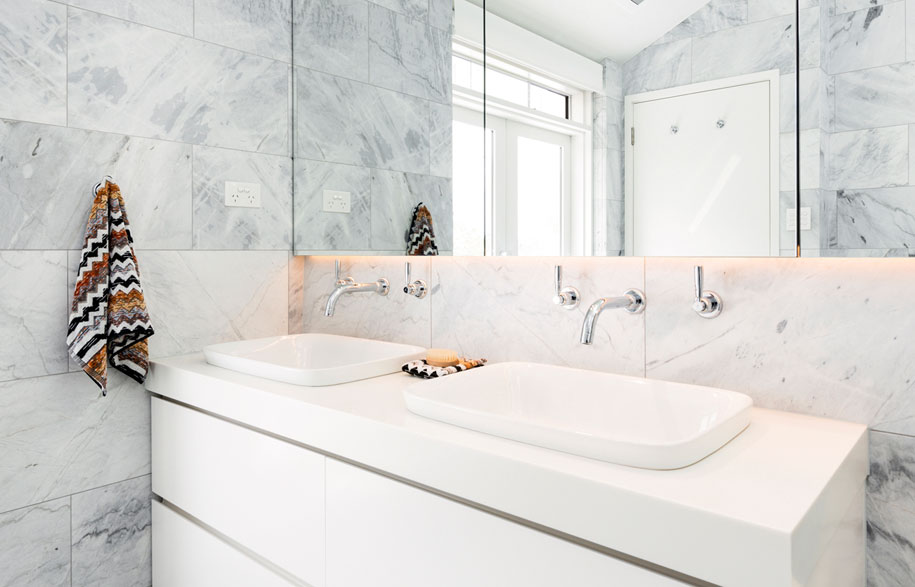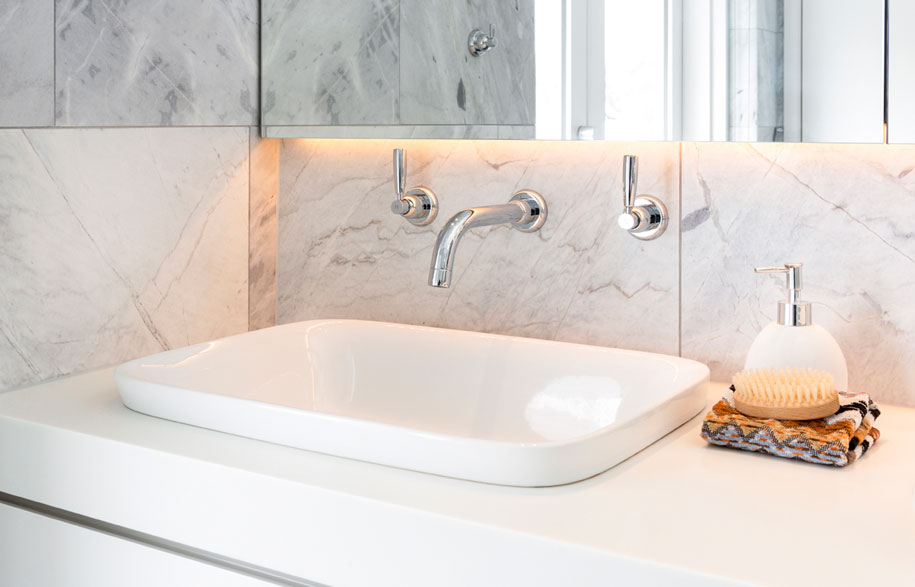 With its timeless sleek design, the Perrrin & Rowe Contemporary tapware range is perfect for a range of vanities and bathroom designs – working to create a modern look in this Hawthorn project. The quality of the fittings is exceptional, guaranteeing many years of trouble-free use.
Available from The English Tapware Company
---
---