1 | Suzusan Lighting by Hiroyuki Murase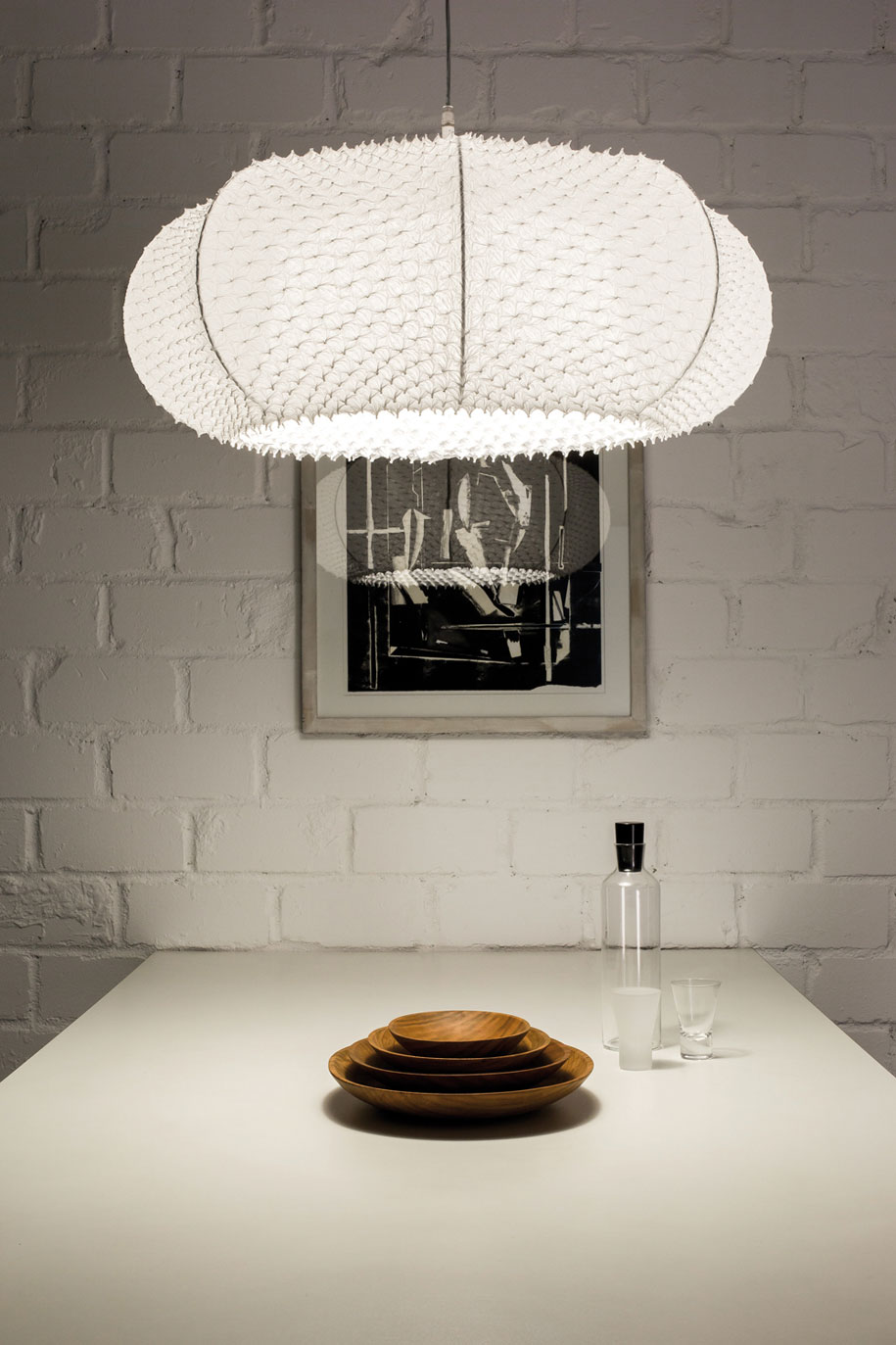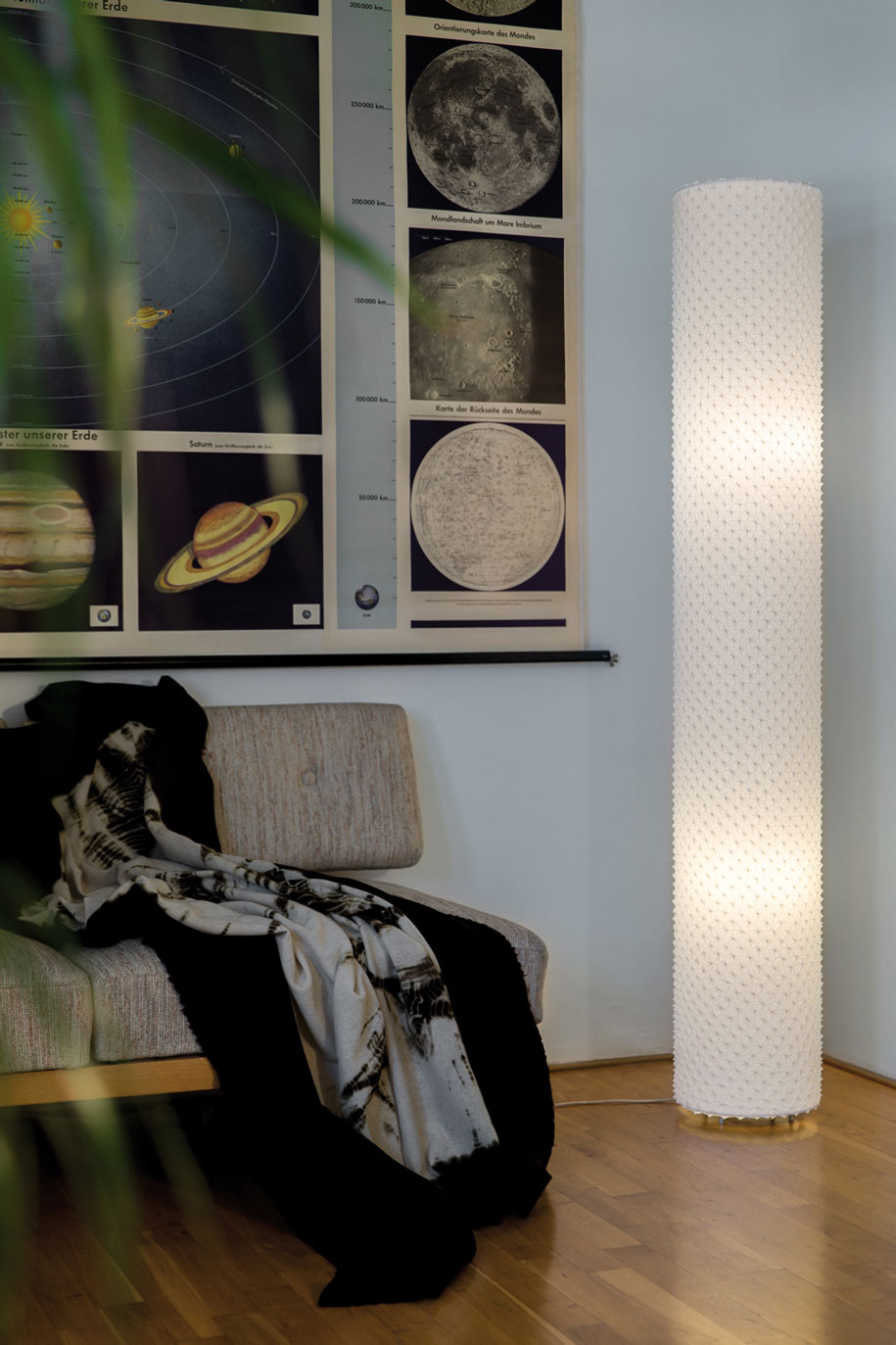 Suzusan is a wonderful example of artisan meets modern technology. Hiroyuki Murase's parents' company in Japan are Shibori masters so he is steeped in the traditions of hand knotting and tying superb textiles and the vagaries of vegetable dyes.
The Suzusan lights utilise these traditions and applies it to polyester fabric, which is then heated to permanently set the tie dye pleats into place. The result… a beautiful textured fabric lamp that gently glows within a room.
Available from Spence & Lyda
---
2 | The Hug Collection by Claesson Koivisto Rune for Arflex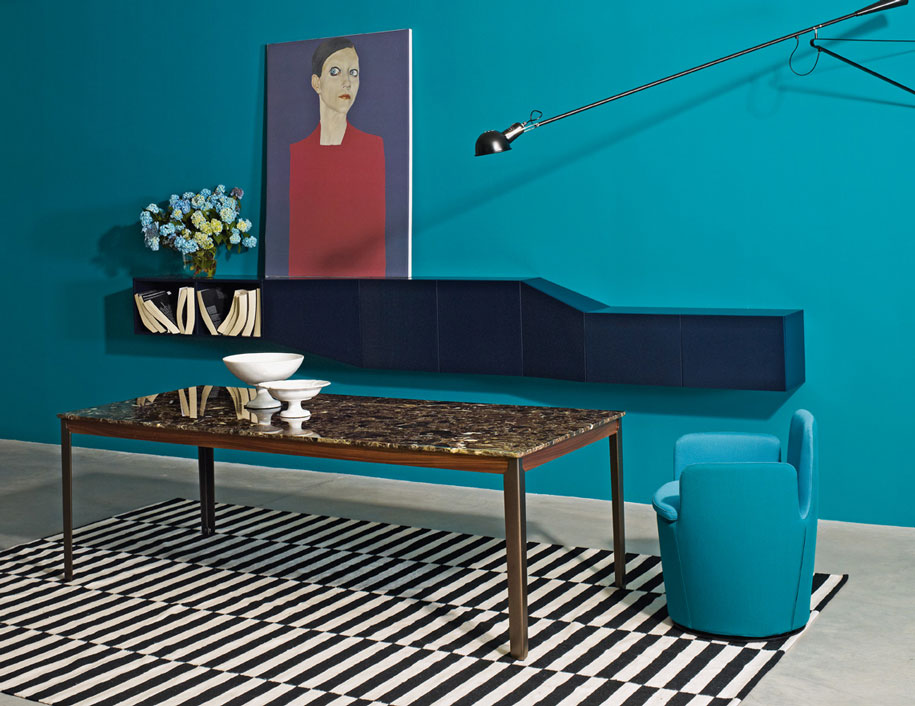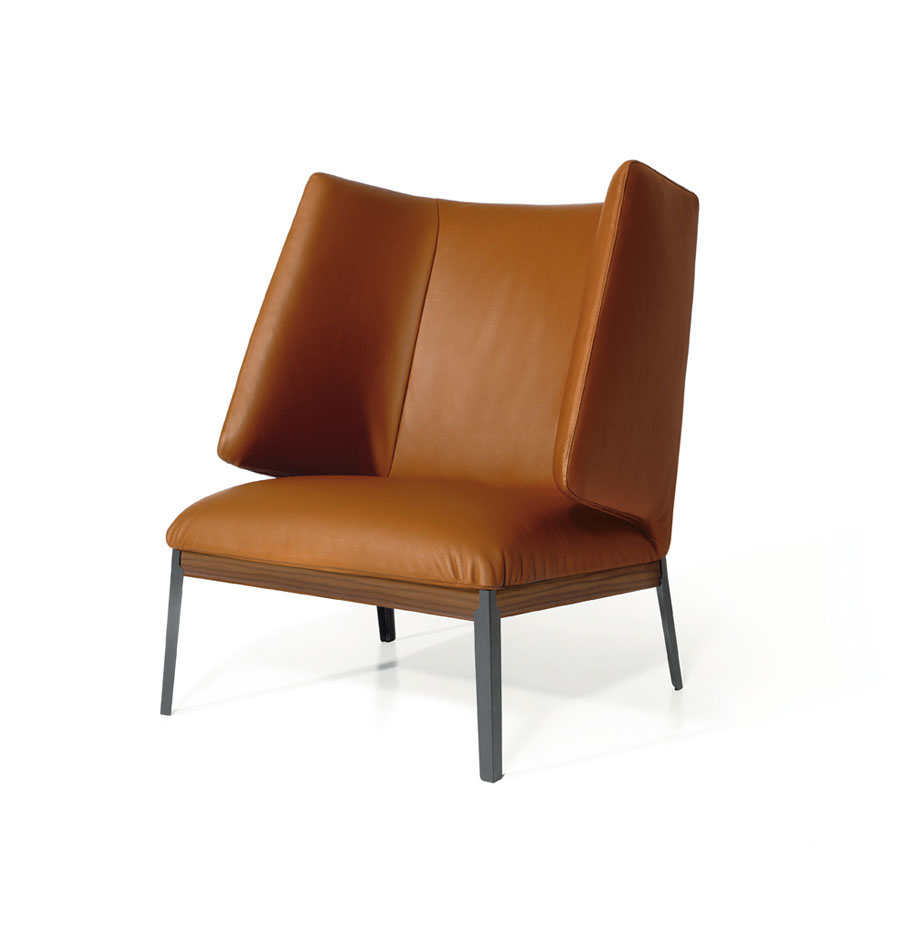 Part of the Hug Collection (speaking directly to the heart – the hug) is a small side chair (above) for dining or meeting, as well as dining and meeting tables and coffee tables and a high-back club chair with a more private repose than the armchair.
All pieces are designed to give great flexibility to the customer as well as being beautiful to look at, the friendly and welcoming gesture, seen most clearly in the 'open- armed' position of the armrests, is meant as a universal invitation: "Come, sit with me a while and I'll put you at ease".
Available from Poliform
---
3 | Customised Towel Warmers by Hawthorn Hill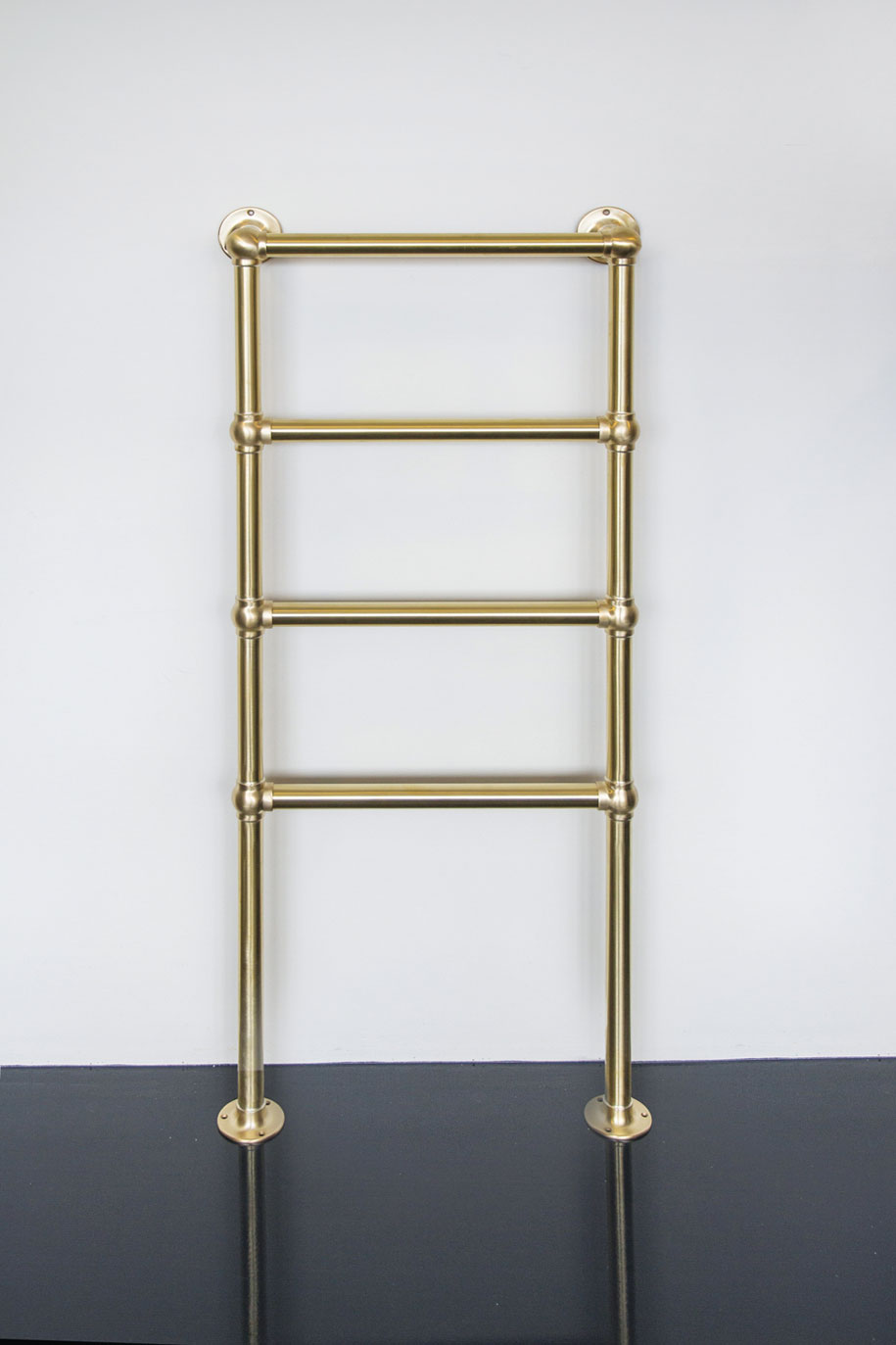 Crafted in England, Hawthorn Hill's beautiful bespoke towel warmers are perfect for bespoke project requirements. Designers can specify the height, width and number of rails, in a range of finishes including Bare Brass. Elegant just the way you like it.
Available from The English Tapware Company
---
4 | Sub-Zero New Integrated Wine Preservation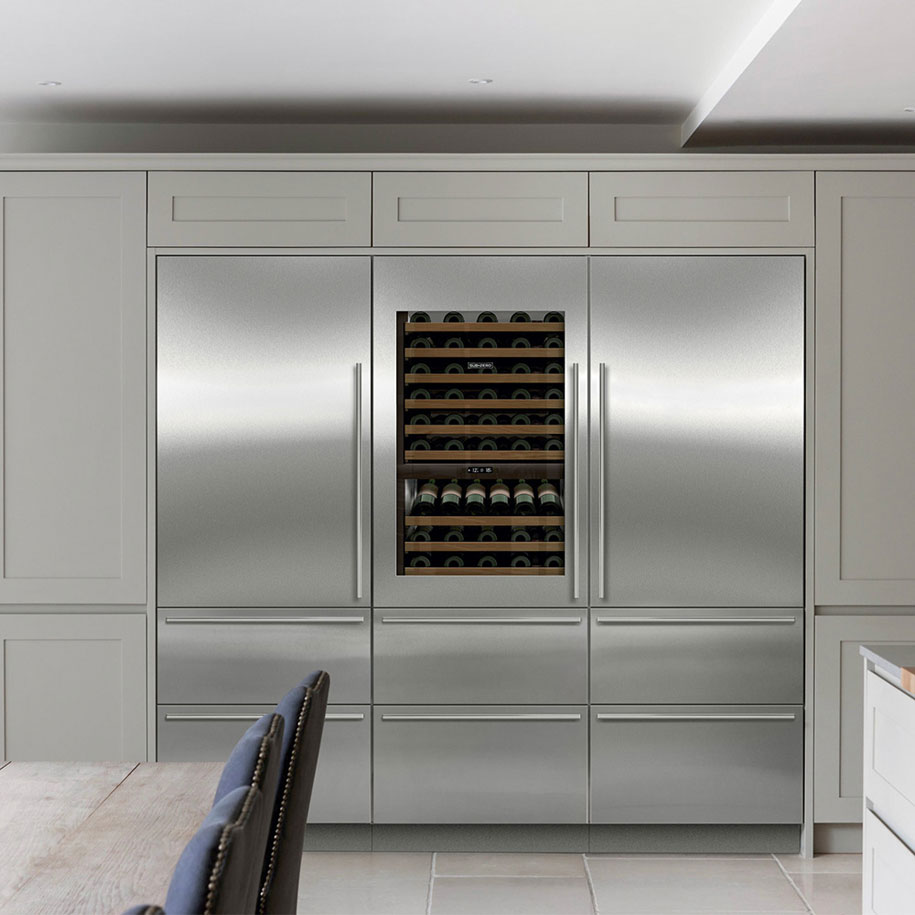 The new integrated wine preservation is actually beautiful. It comes in four widths 46cm, 61cm, 67cm, 76cm and unit heights and handles match Sub-Zero's integrated refrigeration range, ensuring a perfectly cohesive look throughout the kitchen. With no visible hinges or grilles they are designed to sit flush with adjacent cabinetry.
Choose from classic stainless steel panels with either tubular or pro handles or opt for custom cabinetry for seemless integration. Sub-Zero wine storage combines high-quality materials, advanced technology and design, and a 70-year tradition of American craftsmanship to protect a cherished wine collection.
Available from Sub-Zero Wolf Australia
---
5 | Piper Pendant in Rose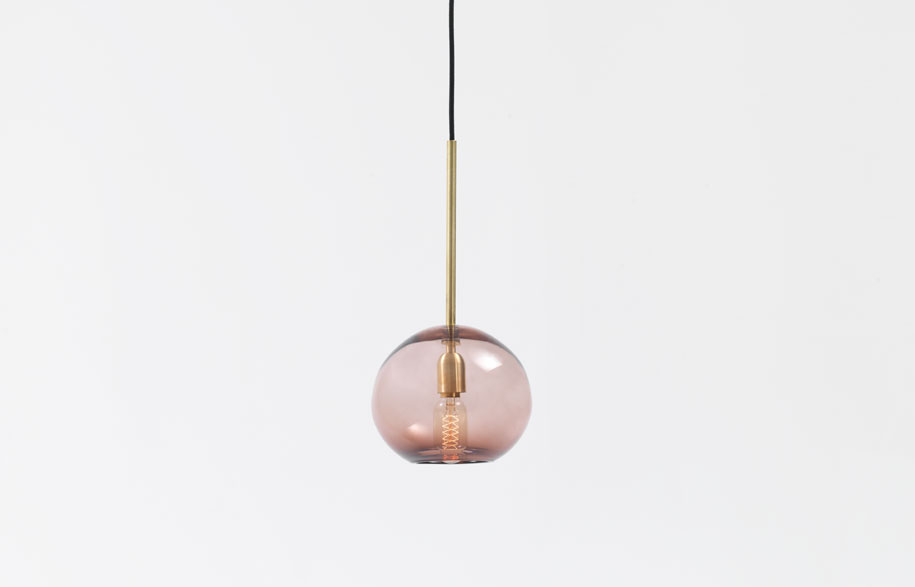 It is hard to fault the Piper Pendant in Rose, made from glass and brass it is exquisitely elegant, yet subtle and understated at the same time.
Available from Jardan
---
6 | Distinta Breakfast Collection in copper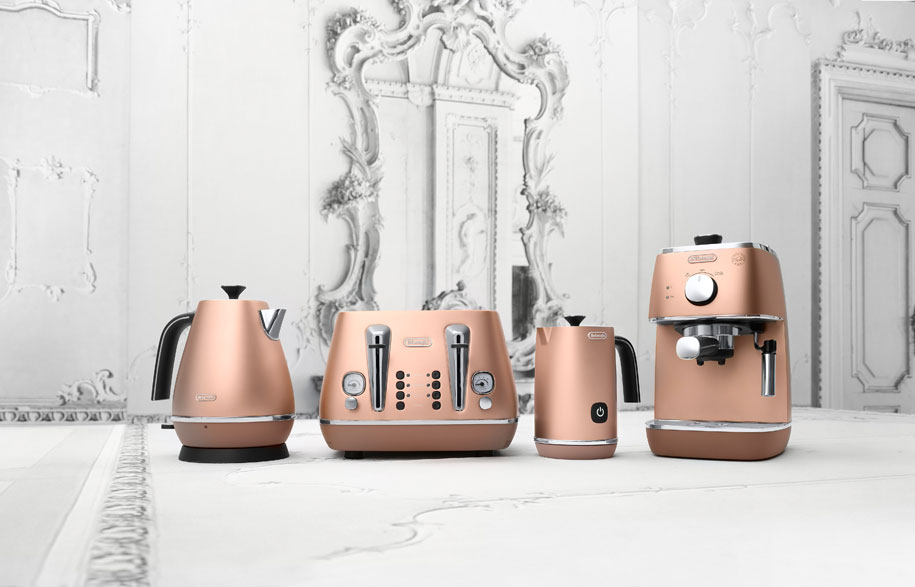 The Distinta Breakfast Collection is sure to create one good looking kitcehn. With its elegant lines and colour palette, the range embodies style, making it a unique statement for every kitchen. Available in Future Bronze, Style Copper, Elegance Black and Pure White, the Distinta Collection includes a two or four slice toaster, mechanical or digital Kettle and Manual Pump Coffee Machine.
Available from De Longhi
---