Design has many functions in our society. There are practical considerations – to provide the spaces, products and accessories required to live our daily lives as efficiently and pleasantly as possible. There is the motivation to explore the new frontiers of technology in the aim to continue moving ever forward. But another concern is sustainability.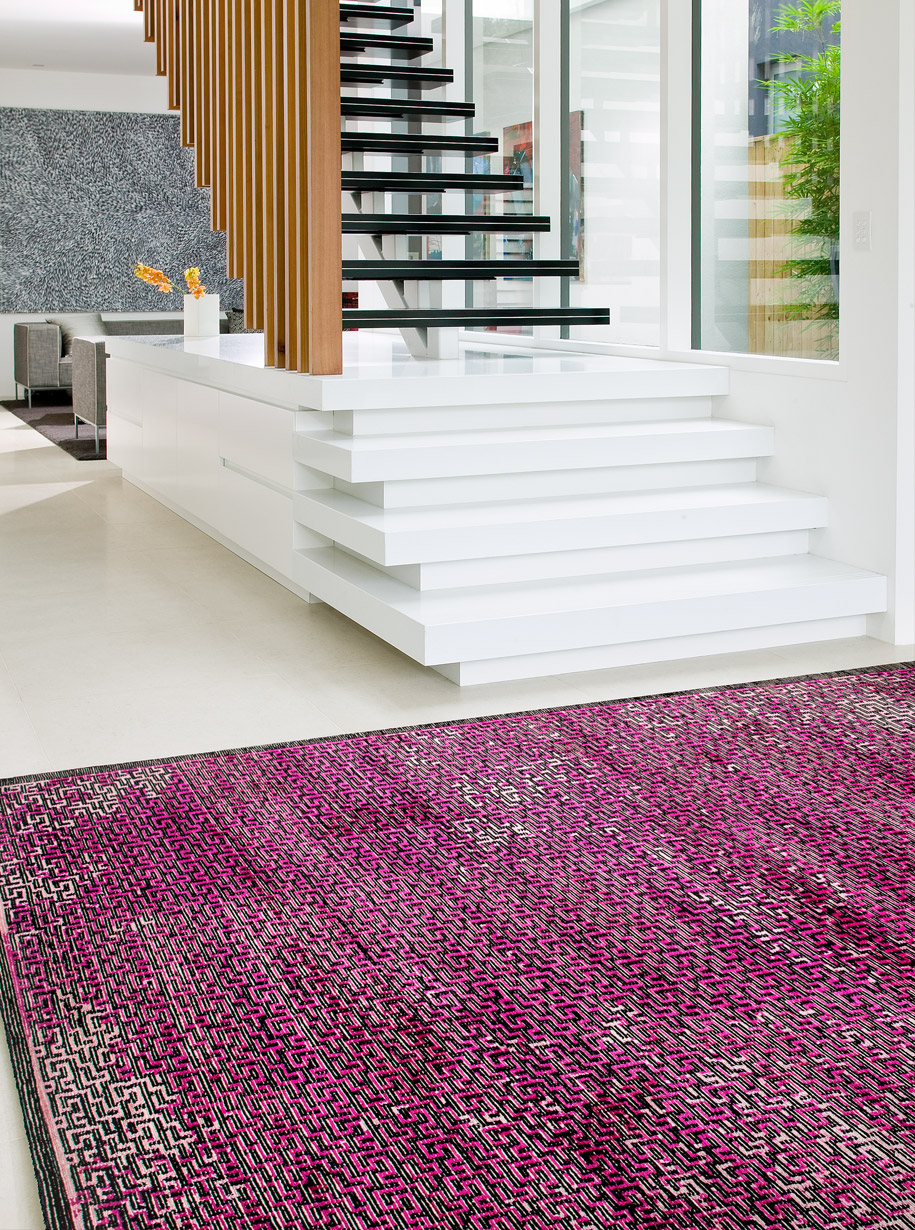 Although most often used these days in an environmental sense, design also plays an important role in cultural sustainability. For all the benefits of globalisation – the blurring of boundaries between continents, language and economies – there is a real risk of cultural homogeneity, the potential that we develop into a single, dominant society with no variation. As with genetics, diversity is key to our cultural development, and so the need to preserve traditional crafts of various geographical areas is widely recognised.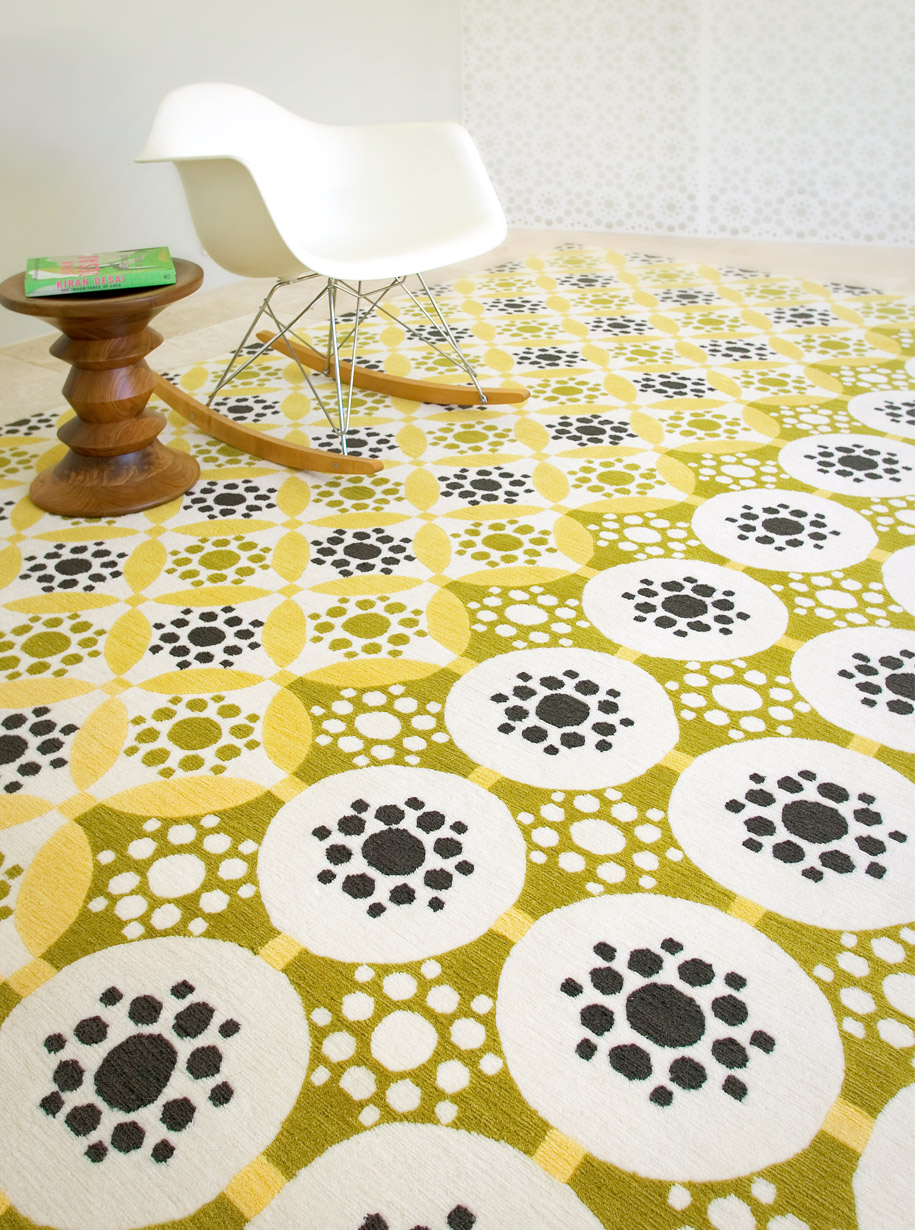 Designer Rugs offers six ranges that celebrate the art of Tibetan knot weaving. This ancient technique is unique, using a rod to assist the warp and weft yarns in the construction of the rug. The knots are hand-tied over a rod, and as each row is completed, the pile is cut and the rod slipped out. Once the rug is finished and applied with hand shearing or carving, the resulting surface is full of interest, depth and variation. Not only does this technique achieve a beautiful finish, but also has a more dense, luxurious and durable quality than is possible with machine weaving.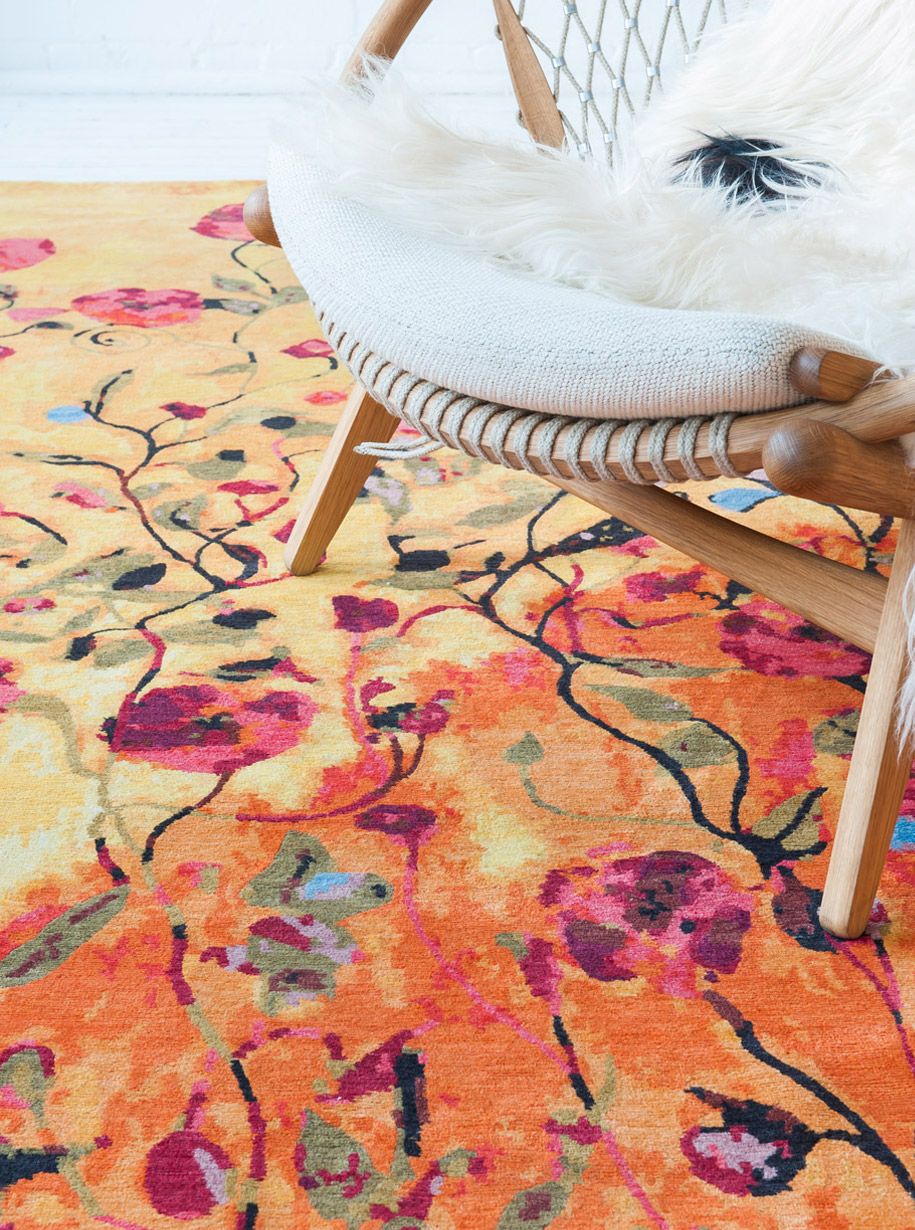 Designs can take up to 16-18 weeks to manufacture, due to the intricacy of the construction method. But, far from being seen as negative, this approach accords perfectly with the popular Slow movement. A reaction against our fast-paced lives, this movement thrives on slower, more conscious action and behavior. It means that, contrary to a hyperinstant mentality, waiting a bit longer for a special piece is not only completely bearable, but also provides time to fully anticipate and appreciate the finished product.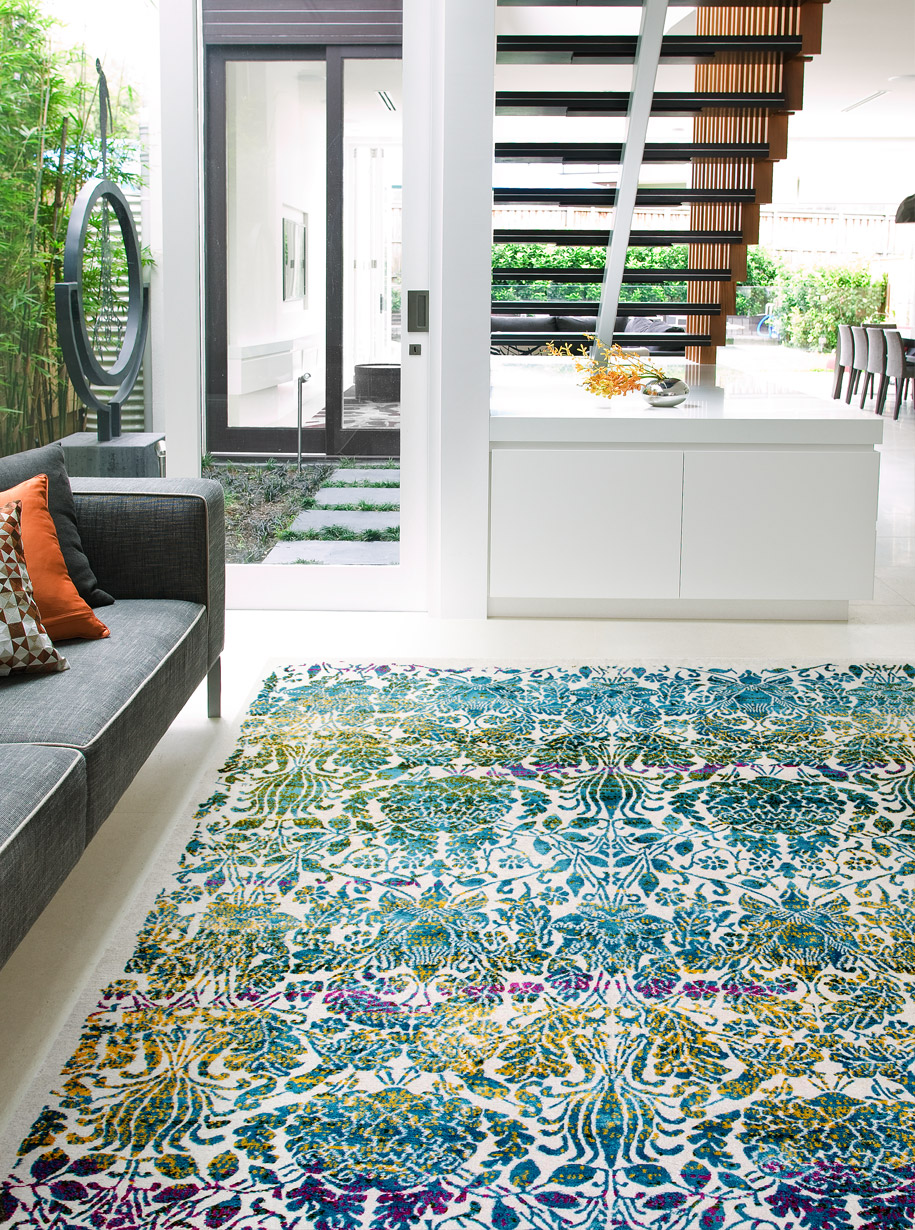 Designer Rugs' Mystique, Wool and Silk and Contemporary Hand Knot ranges from the In-House collections are crafted in Nepal using New Zealand and Tibetan wool with pure Rejecting the ready-made convenience of mass-produced products, Tibetan hand-knotted rugs urge us to slow down and appreciate an ancient craft. silk highlights. They are available in stock sizes (200x300cm and 240x300cm), or can be fully customised. This enables you to be involved in the conceptualising of each individual piece, becoming part of the creative process and ensuring the finished product is perfectly suited to your interior.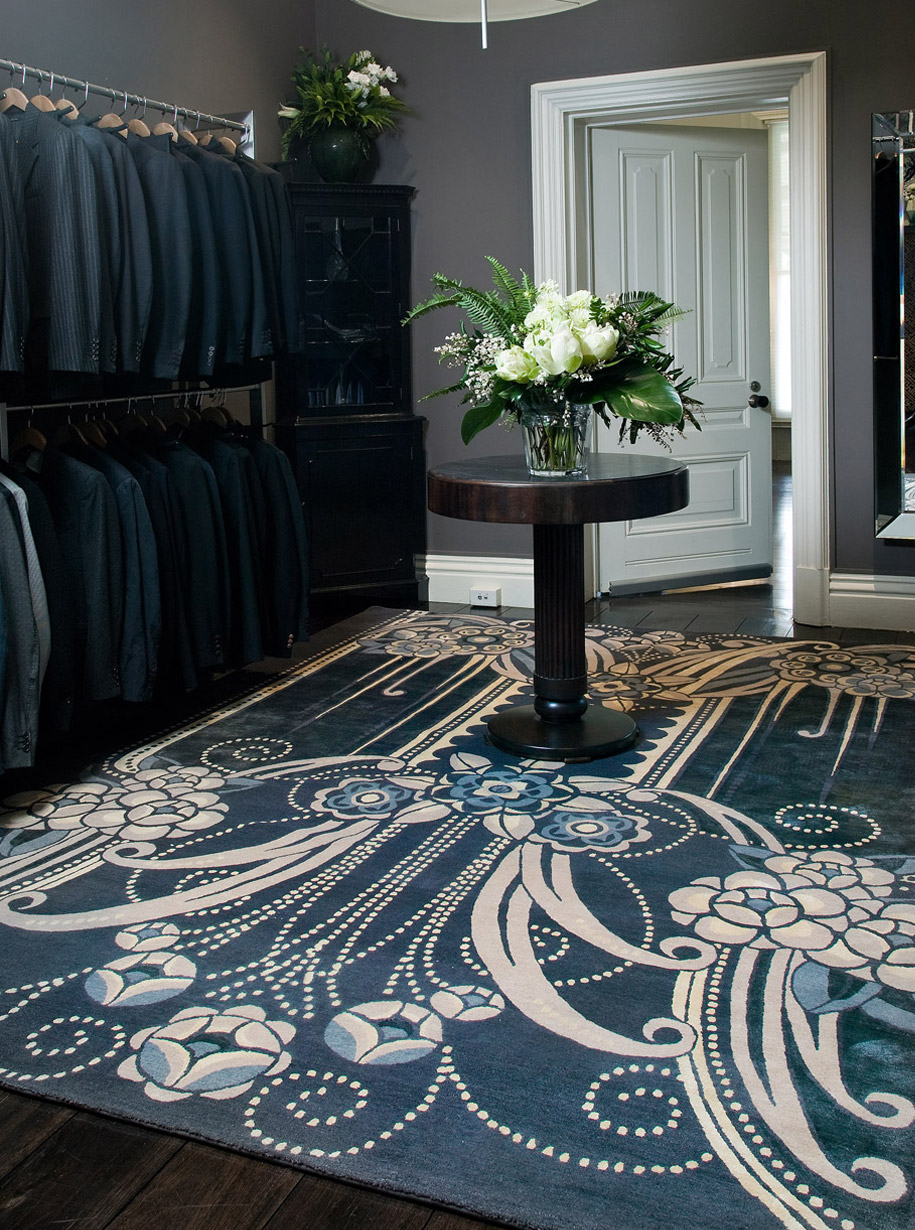 As well, the Designer Collaborations with Catherine Martin (Deco), Caroline Baum (Sand Script) and Bernabeifreeman feature the same artisanal Tibetan hand-knot technique. These highly sought-after designs are created by some of Australia's best-known and regarded personalities from the design and arts communities, bringing their expertise and insight together with the centuries-old wisdom of an ancient society.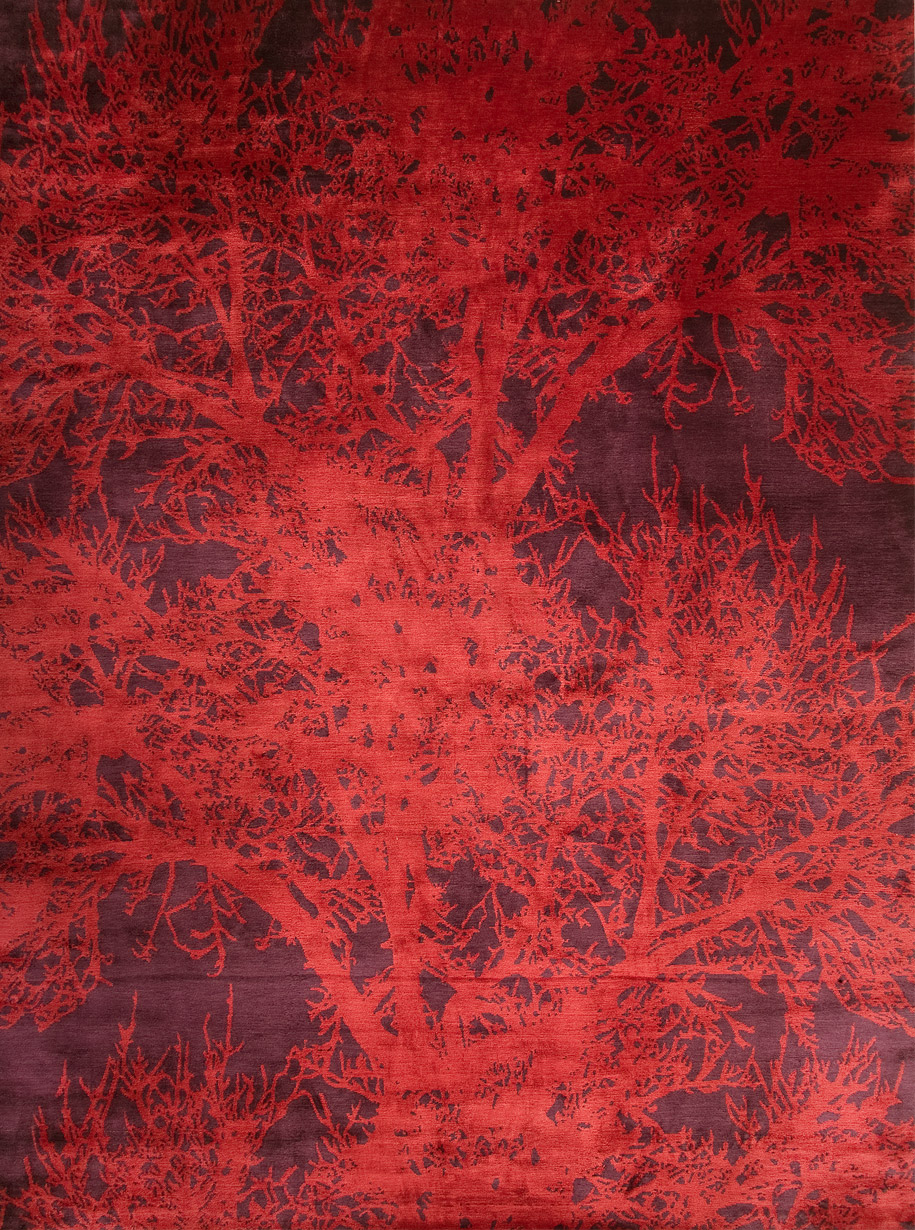 In many ways, the world of Tibetan knotting is far removed from our every day lives. But it is the values that it represents – quality, a slower pace, complexity and texture – that we are craving. And by appreciating items like these, and incorporating them into our living environments, we choose to invite these values in and affirm their benefits.
Designer Rugs
designerrugs.com.au
Tags: Designer Furniture, Designer Rugs
---