With the summer season approaching fast, outdoor dining becomes the norm. For design lovers, EXTRADOS is something you should be aware of. This is an outdoor table that really is ahead of its time for innovation and versatility. In fact, EXTRADOS could be seen as The Concorde for outdoor designer furniture.
The structure of the table top has reinforced ribs similar to the wings of a jet aircraft, and has segments which glide in a modular fashion, to allow for a variety of planks to be inserted or removed.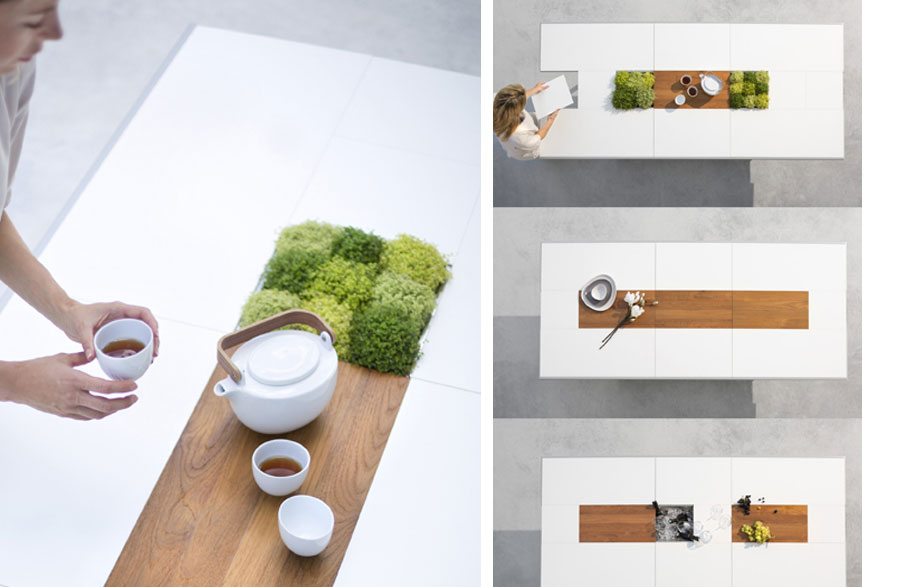 The form is tapered, sleek and visually elegant, and for the top, there is a choice of materials for the table-runner planks: two finishes of outdoor HPL (high pressure laminate); two finishes of Corian®; 8 scratch-resistant aluminium powdercoat finishes; solid teak.
There are also stainless steel dish accessories that can be inserted, used as either a handy ice-well, food-tray or a table-top planter and can come with a matching bench, which has stud-fixed cushions with Quick-Dry Foam fillings, that can be covered with a wide choice of marine-grade vinyl, leather-look outdoor vinyl or outdoor acrylic fabrics by Sunbrella®.
And with a sturdy sled-base legs made from the highest grade of inox marine stainless steel in a brushed finish, the table is extremely durable.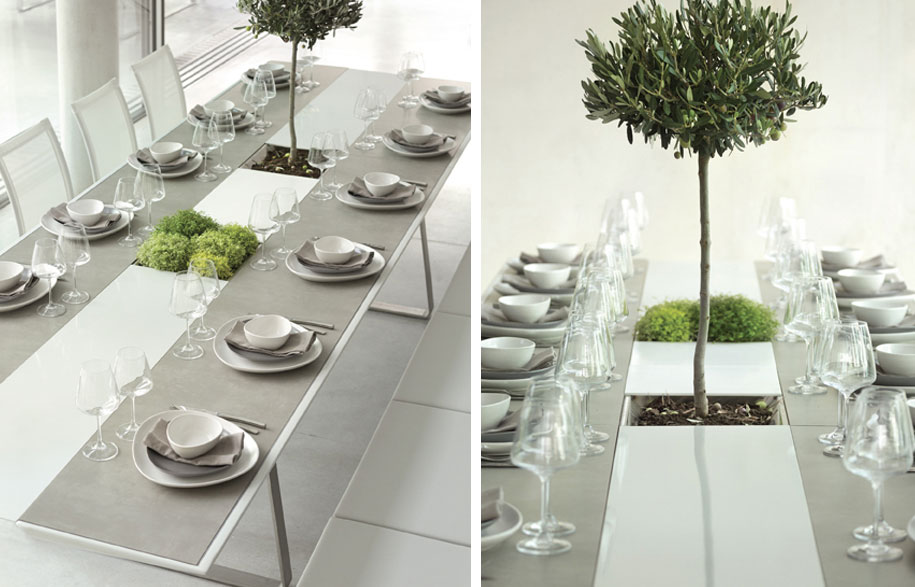 And if that doesn't say it, there is a brilliant video that demonstrates the absolute versatility that is the EXTRADOS.
Classique
classique.net.au
Tags: Designer Furniture, outdoor furniture, stainless steel, table
---