Designed by A21Studio, the tricycle is made from the totally recyclable elements – bamboo, wood and string. Their product aims to build children's natural instincts, aspiring to improve their innovation in adapting the tri-bike to suit their specific needs.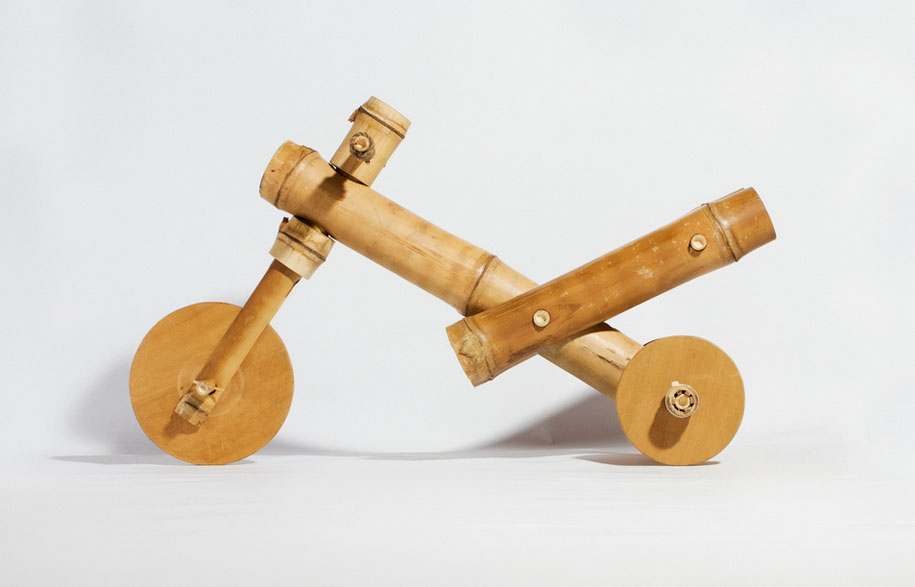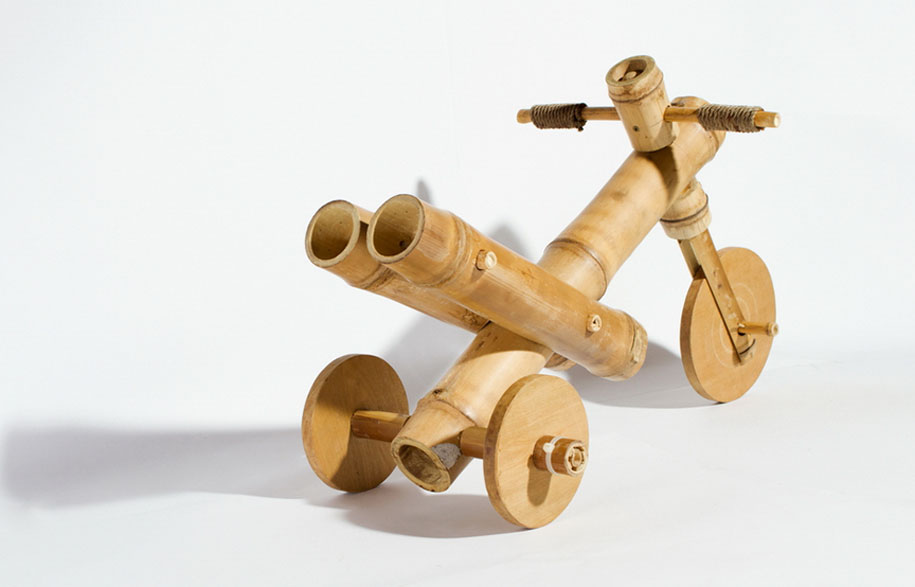 Renowned for pioneering architectural ventures throughout Vietnam, such as the I-resort in Nha Trang, A21Studio developed the Bamboo Tricycle in 2013 as homage to the rural villages that employ bamboo and other natural elements as crucial components in their society.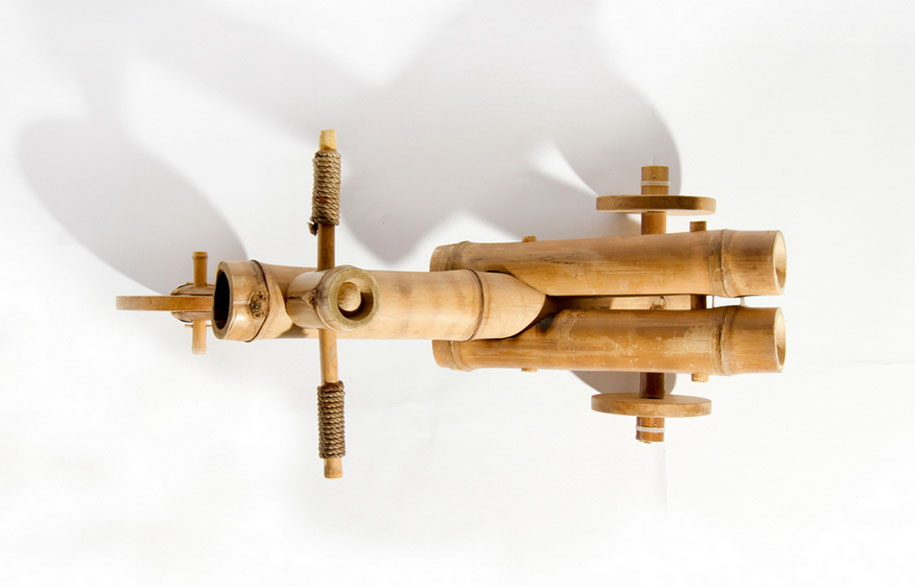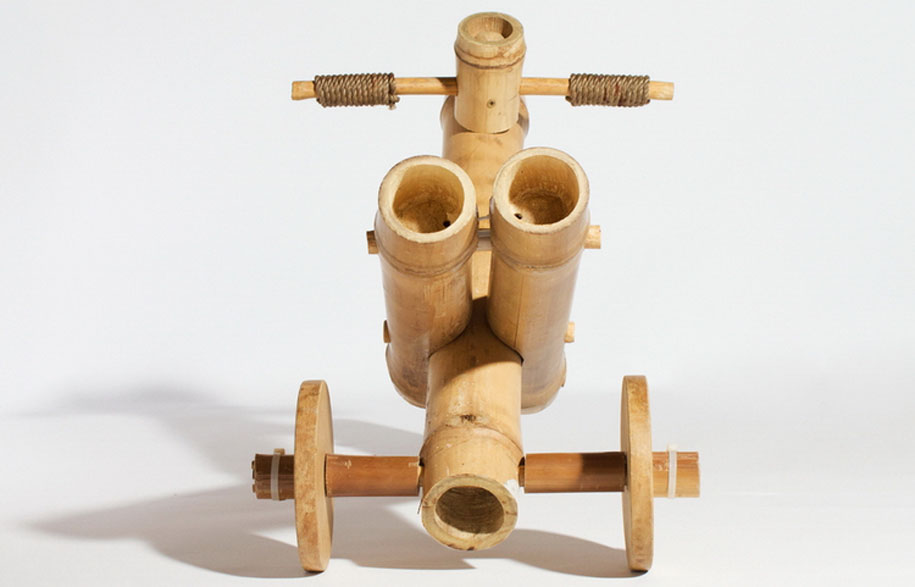 Beginning with a watchful eye on their heritage, the guys up in A21Studio have collected all the environmentally sound materials, which are common in their Vietnamese homeland, in order to construct the vehicle. Without any chemical treatment, the by-product allows kids to take charge in re-assembling the naturally decaying elements of the tricycle, giving them an intimate consideration and respect for its composition.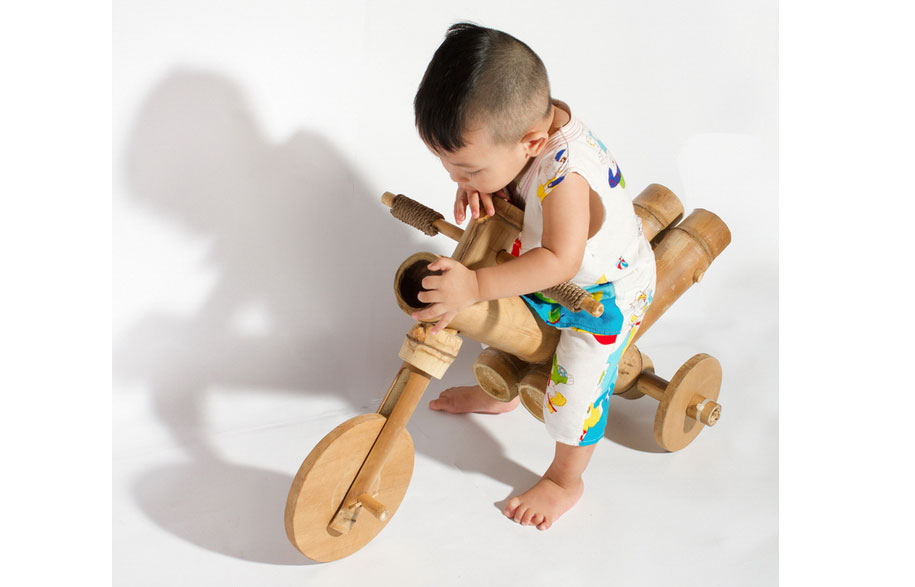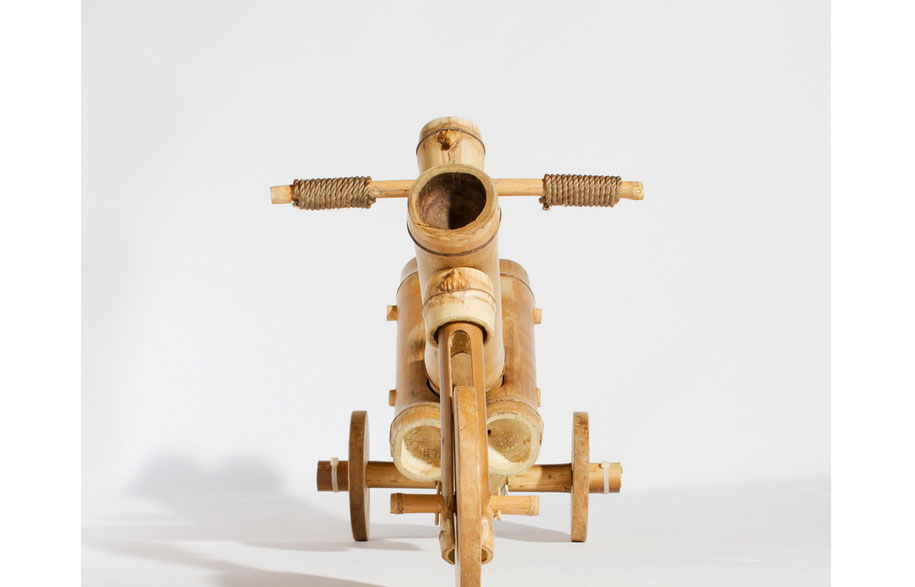 Not just for the kids, A21Studio hope to award happiness to the whole family as the humble, familiar structure reminds parents of their own fond memories.
a21studio
Tags: bamboo, design, kids, natural
---