Leading tile supplier, Earp Bros, has recorded a surge in interest in wall and floor tiles suitable for living spaces such as bedrooms – a place where tiles were not traditionally specified.
"New generation tiles perfectly replicate prized natural resources such as timber and stone, and the highly priced textures like rusted metal and high gloss glass.  Yet in every case our tiles utilise sustainable materials such as clay and natural pigments and are made in a highly sophisticated factory that is water and energy efficient and recycles most of its own waste," says Richard Earp, Managing Director of Earp Bros.
"Another significant factor in the shift to tiles is cost – homeowners are discovering they can achieve exactly the look they want with our tiles, at a fraction of the cost," he says.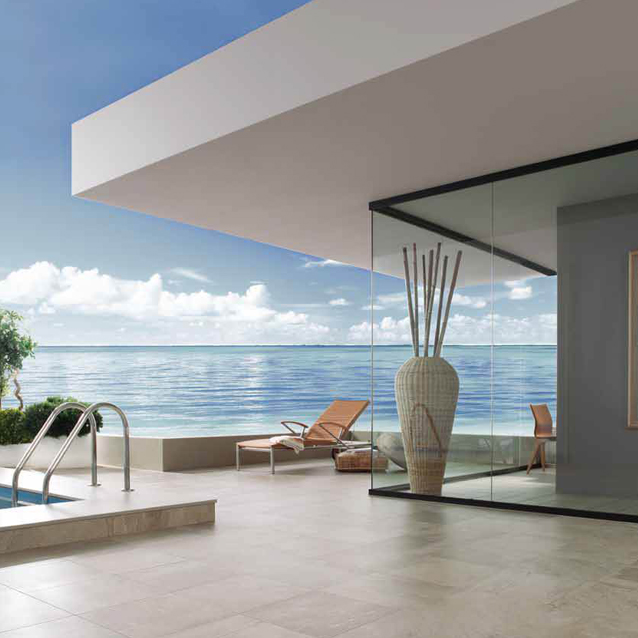 Tiles are certainly the on-trend aesthetic element for interiors.  Our love of highly textured, beautifully neutral stones; the warm, organic aura of timber; and the raw richness of rusted metal is completely satisfied with the very latest offerings from brands such as Porcelanosa and Venis.
PAR-KER, from Porcelanosa Group, is a collection of porcelain tiles that so closely replicates timber floorboards it is virtually impossible to tell the difference, (even at close quarters).  With an extensive range of finishes, colours and grains and manufactured in floorboard dimensions, PAR-KER can be used on walls and floors, and even in wet areas because it will not warp, fade or stain and it does not  require any sanding or sealing.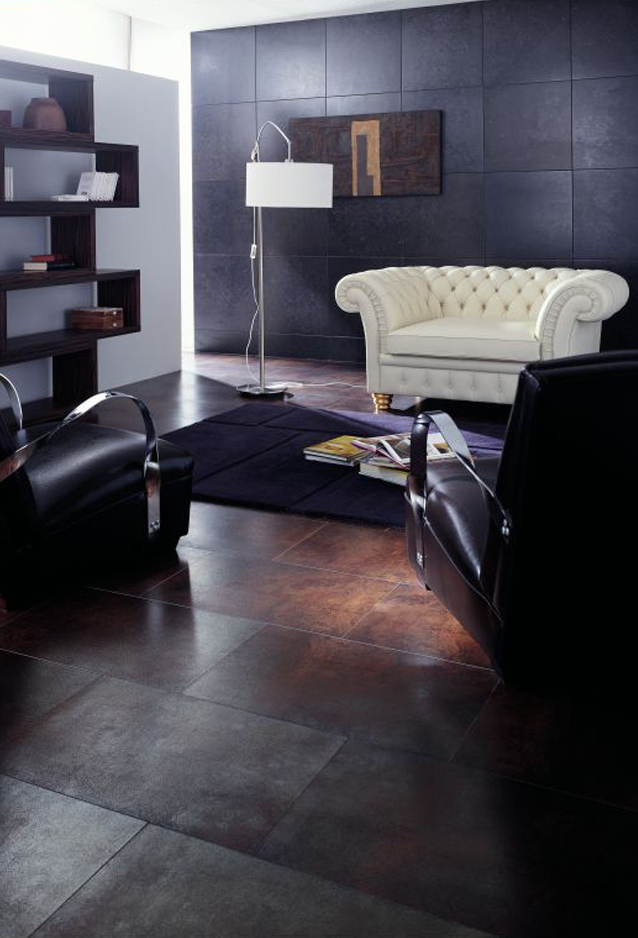 Arizona is a floor and wall tile that brings together the soft, muted colours of sand, stone and shadow-play found in parched desert landscapes with the highly textural surface of sand and rock particles.  It resembles an exquisite quartzite stone and yet its highly textured, sandy appearance belies the fact that it is, in fact, completely smooth and hence easy to keep clean.
For the wow factor, the dimensional tile has also really come to the fore lately. This is a three-dimensional look for the wall that creates a visual play on light, texture and monochromatic schemes.  Tiles such as Dunas and Qatar – inspired by the sinuous lines of desert sand dunes – are available in black or white and create a visual focal point for any room.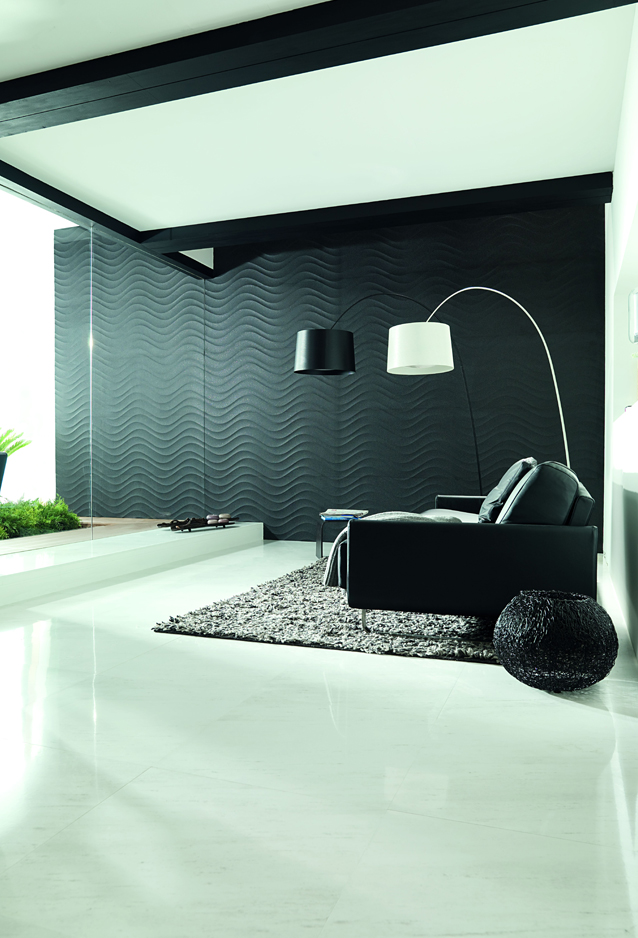 Crystal, by Venis, is a large format, rectified, glass glazed tile that measures 333 x 1000mm and creates near perfect mirror-reflection.  It exactly replicates the look of colour-backed glass, for a fraction of the cost and is great for bathrooms, kitchens and living areas.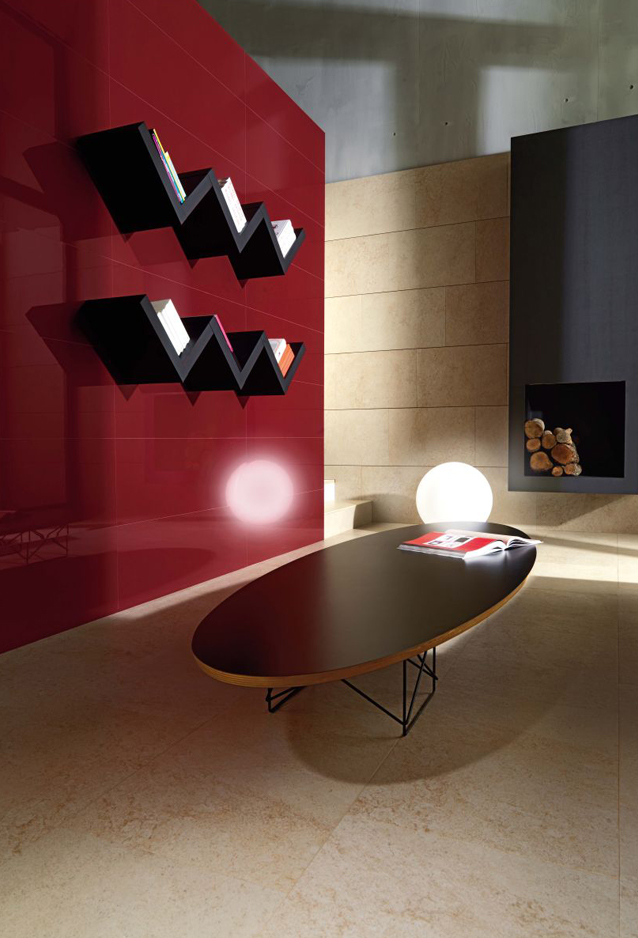 And for the rough luxe look of rusted metal – the perfect canvas for organic textiles, hand-made ceramics and crafted timber furnishings – the Venis Ironker rectified porcelain tile in the beautifully rusted patina of Cobre is the perfect answer.  And unlike rusted metal, it is easy underfoot, effortless to maintain and retains its original time worn patina for its entire life!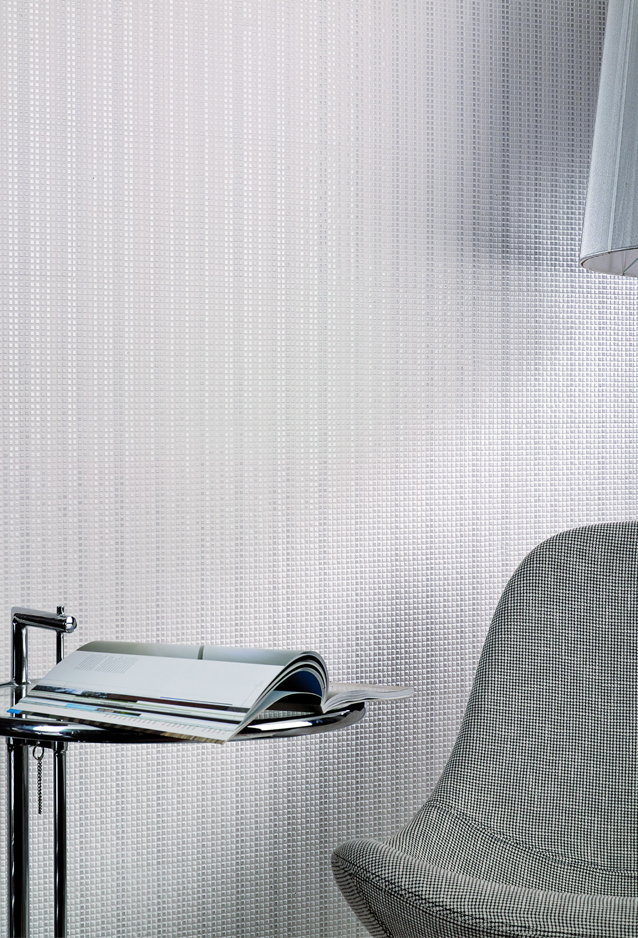 Mosaics lend instant texture and exoticism to an interior, they create variations of shine and shade together with interplays of light – they can have a precious lustre or they can be highly polished and light reflective.  Or they can be like Sidney, rich, textured and full of deep colour – check them out!
Tiles are definitely a significant force on the radar for innovative interiors that pay more than lip service to sustainable, affordable living – with style!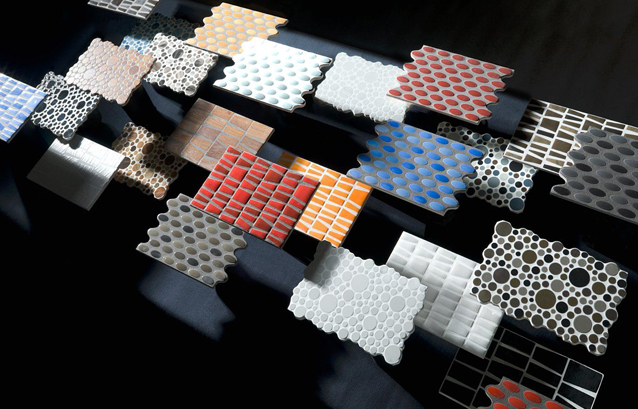 All tiles mentioned are available from Earp Bros – go to www.earp.com.au
Tel:                      (02)  9410 3222
---