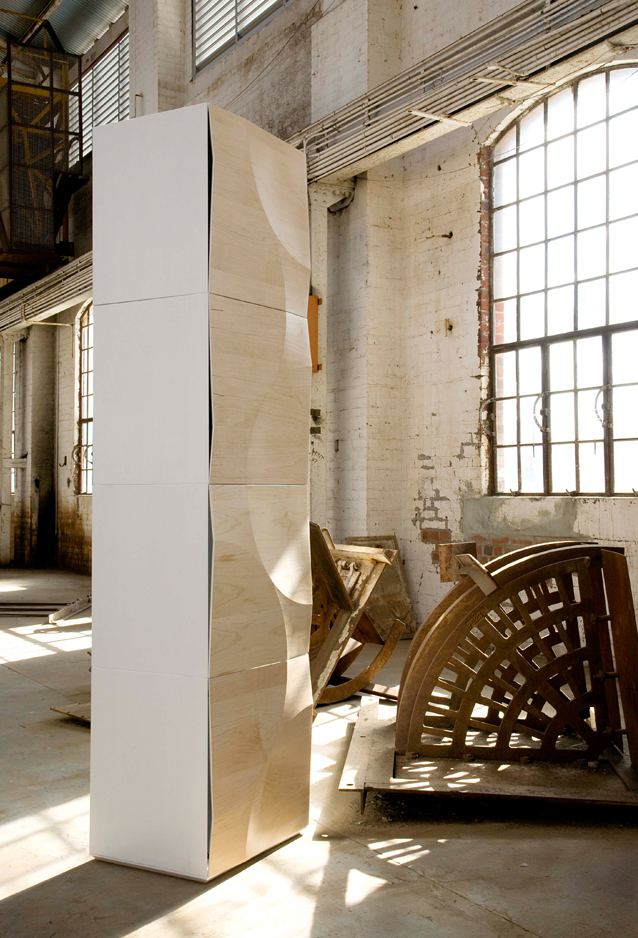 After 5 years working as a designer at the Midland Railway Workshops and 4 working with the groundbreaking Midland Atelier group at FORM, designer Adam Cruickshank has stepped out on his own. At FORM Adam was a key member of a non-profit organisation that helped promote creativity throughout the state of Western Australia.
His move to working on his own now sees him return to familiar ground. He has just opened his own consumer facing shop and atelier at the  just-closed Australian School of Fine Wood, Dwellingup – where he honed his skills between 2004 and 2006.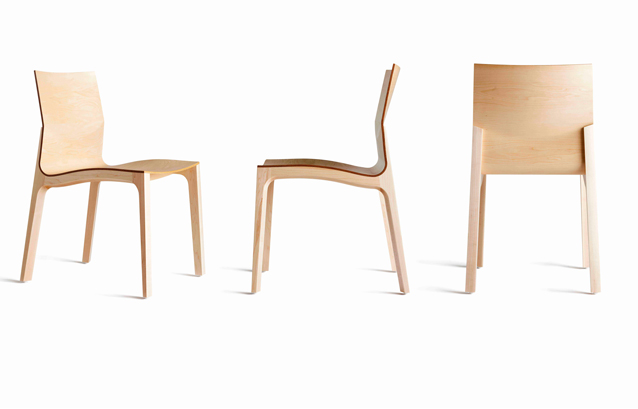 "I just felt the time was right to go out on my own again and put all my energy into launching my business," says Adam. "FORM has been an amazing experience for me, selecting me for the Bay of Fires Workshop under facilitator David Trubridge and organising a mentorship with David for me. Plus, I worked on a commission for Perth's Wesfarmers executive floor with Woods Bagot. It's been fantastic for my career."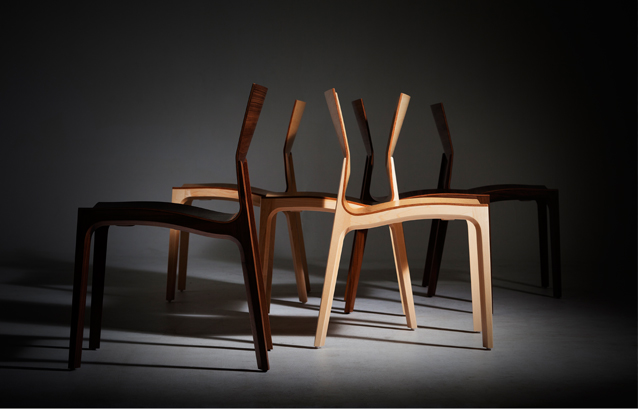 This year Adam will be launching a small-production collection that includes furniture, lighting and objects. All his designs have a high degree of originality and innovation, and rely on concept development he has been working on since 2007.
The new range includes a dining table, dining chair, range of cabinets, lighting, a stool, ottoman and spacial divider. The new pieces build on his already impressive technical ability to manipulate wood – they use tension and folding techniques he has developed to create new furniture forms – and the dining tables are light so they can be  flat-packed and easily freighted.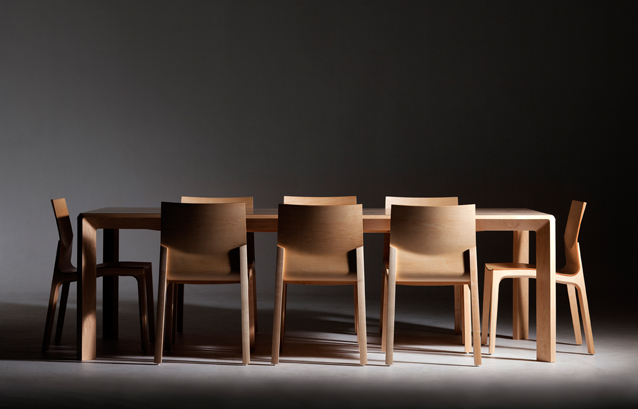 "It constantly amazes me that you can still come up with new ways to create a form out of timber. It's one of the oldest building materials around, yet you can still push the material to innovate different shapes. That is a huge drive for me and one that I intend to explore in my business. I love developing new techniques," he says.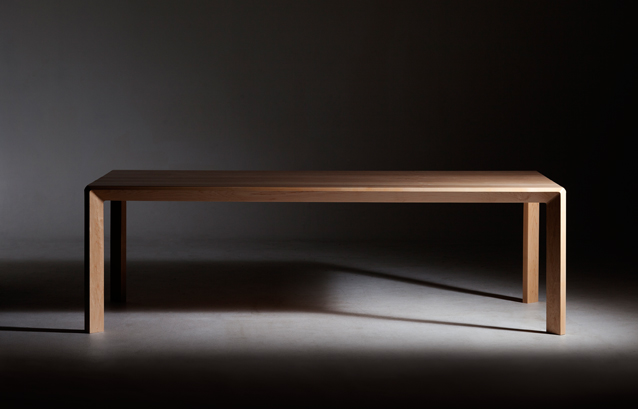 "The LED light in my new collection is especially exciting. It comes in wenge, stainless steel or copper and can be used as a fluorescent replacement. I used flat sheet material and put it under tension to create the compound form. It is ideal for illuminating island benches and dining tables, and is good for task lighting as it gives off plenty of lumens. It will be available in low and high wattage."
Adam also has a commission side to his business, and is working on concepts for private and corporate clients. He's excited about this arm of his business as this is where he can use his technical ability to manipulate materials even further to continue to create innovative furniture solutions.
To see Cruikshank's tables and chairs in the context of a family home, pick up a copy of Habitus 18, on sale December 12. 
Tags: adam cruickshank, form
---