The Collingwood-based design team behind AJAR are multi-disciplined, adaptable and have a comprehensive and infallible eye for design details. With founders Andrew Boddington and Josep Vallhonrat at the wheel, AJAR is a forerunner in bespoke design product and installs joinery, lighting, homewares, and furniture with specialist care to Spanish designers and brands. They are also expert curators and importers, representing a colossal collection of 15 brands – the majority new to the Australian market, exclusive to AJAR – the sum of which is unequivocally contemporary and fresh.
As winter continues and the bitter cold descends still on Australian shores, AJAR guide us through 4 of their standout pieces perfect to bring warmth and light into our homes.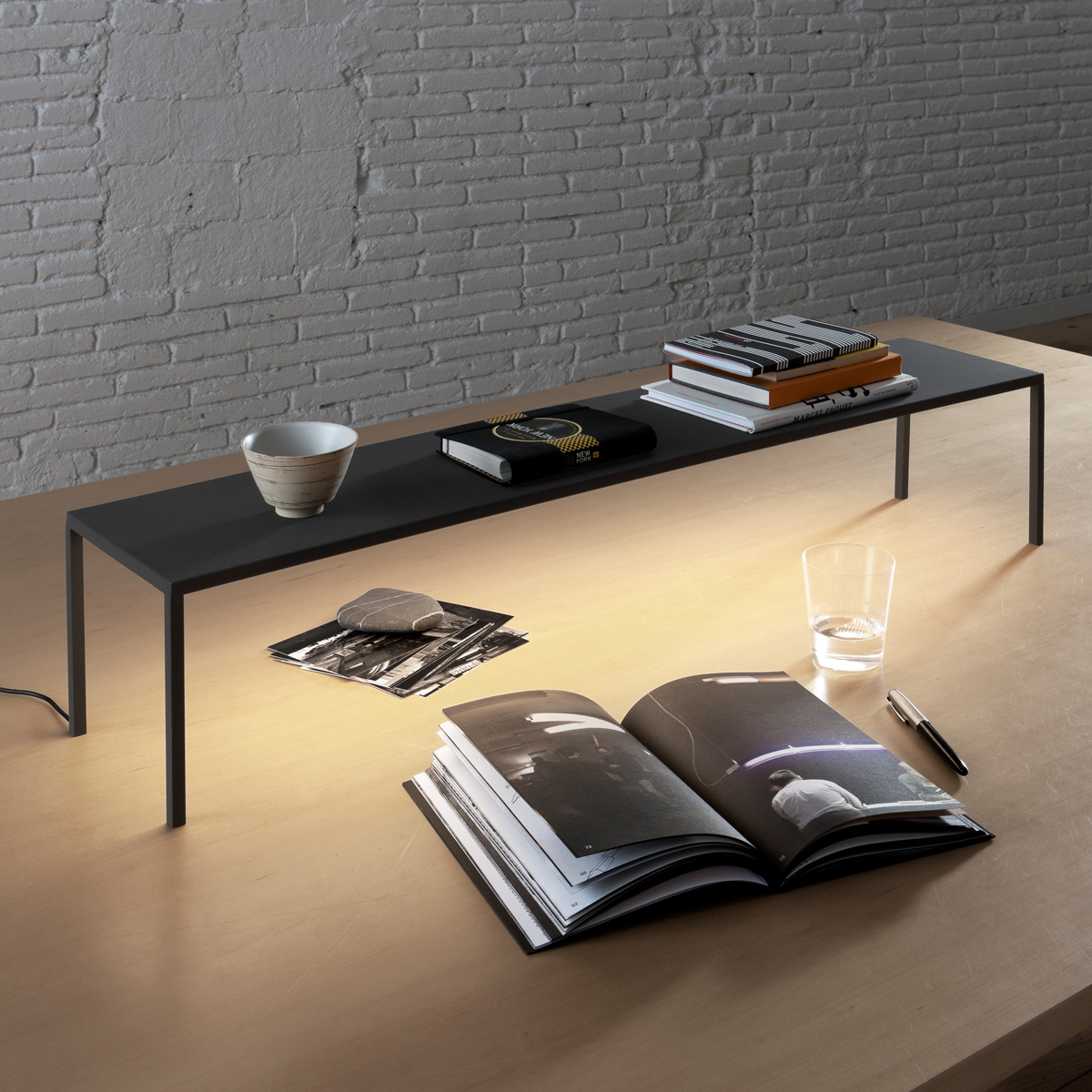 The BlancoWhite R3 Table Lamp by Antoni Arola for Santa & Cole is one in an extensive family of lamps characterised by their one-centimetre thick structure housing an LED light source. With brevity, simplicity and spaciousness as the key design themes, the BlancoWhite R3 Table Lamp offers both flexibility and versatility to the space-poor. The lamp doubles as a tabletop shelving system, bookcase, or composite lighting system perfect for the small desk or feature table. Its most innovative facet is the use of a state-of-the-art LED plate. Using the Dot Cutting System that distributes dots of progressive concavity across the light surface (becoming increasingly concave the further away each dot is from the initial source), the BlancoWhite's LED promotes a harmonious consistency in the light flow.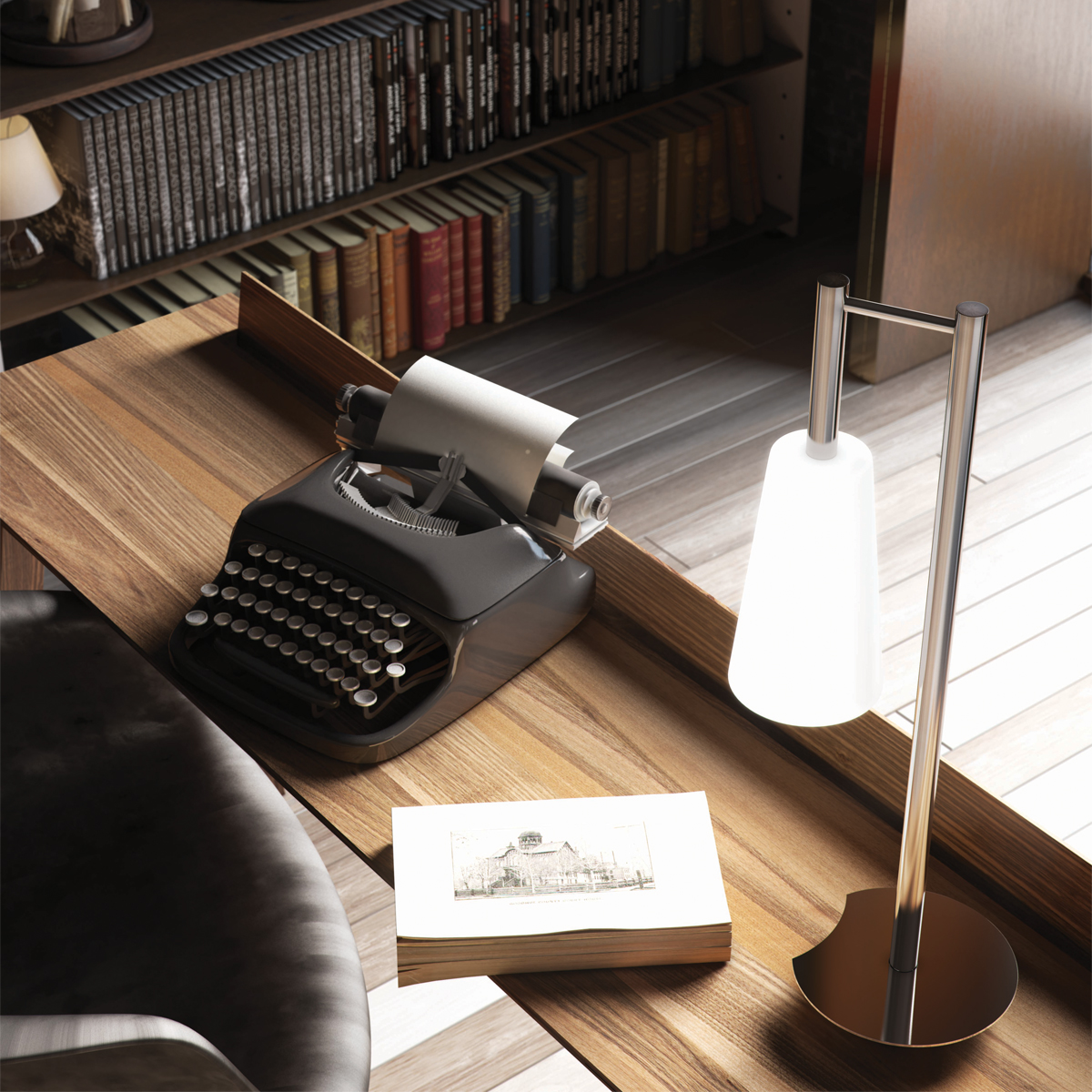 The Blow Table Lamp by Novell-Perera for Almalight features a elegant, sleek design set in a tonal scheme of frost offset by glistening silvers. Comprising a high-polish chrome stem and base, its blown glass shade subtly diffuses without losses on radiance-factor. With an intriguing crescent cut-out on its floating base, long continuous lines and geometric circular motifs, The Blow Table Lamp is a studied example of mature sophistication.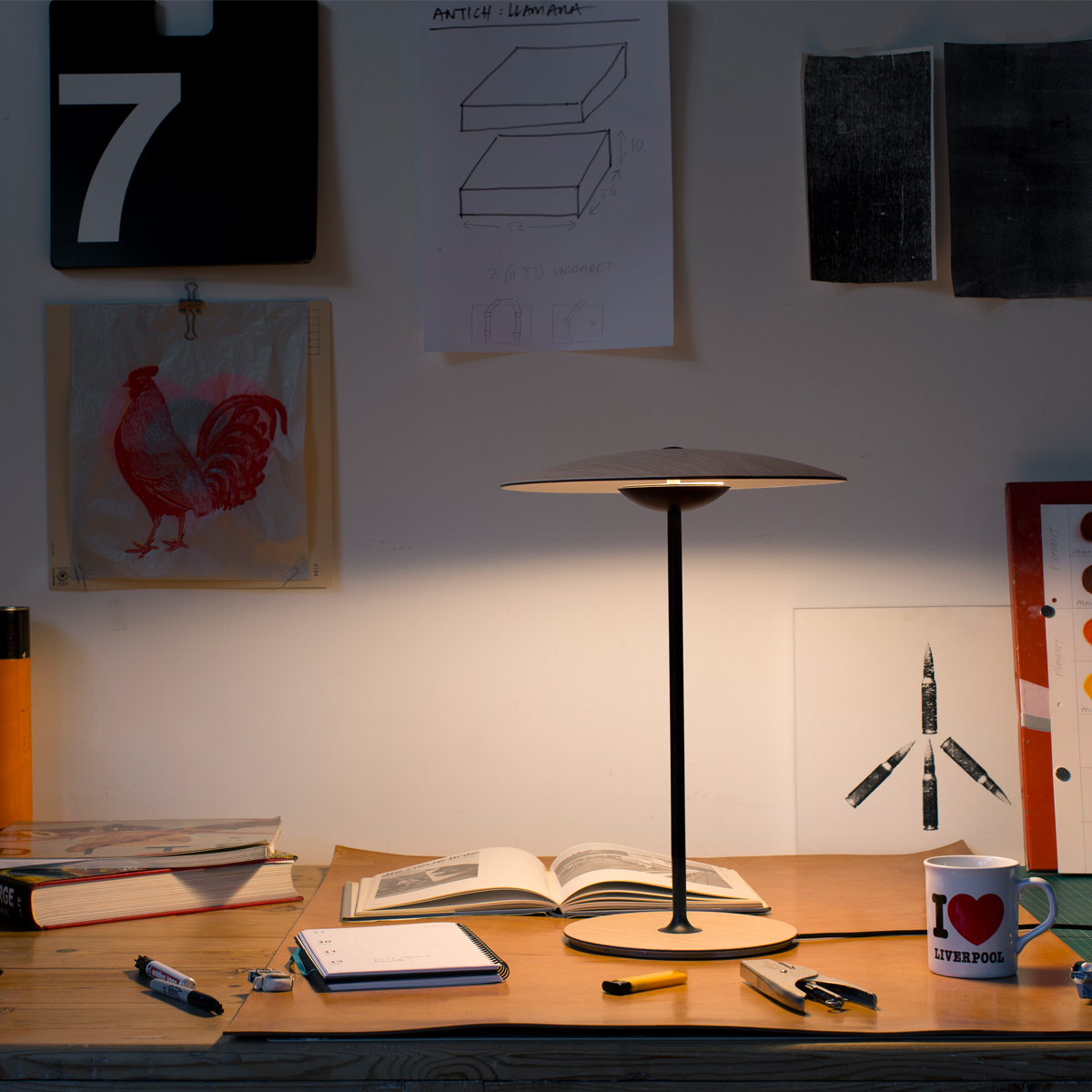 The Ginger Table Lamp by Joan Gaspar for Marset represents the mid-century aesthetic reinterpreted for twenty-first century needs. Including an ecologically friendly LED light source, a powder-coated metal stem, slim lines, and a toasty colour scheme, it exudes warmth and cosiness. Its timber laminate shade stretches into a plateauing canopy covering semi-hidden bulbs. These LEDs are further cupped into a black crucible at the top of its central stem. With its interplay of horizontal-vertical dynamics and open-and-hidden glow, its dim moodiness is textbook snuggle-lighting.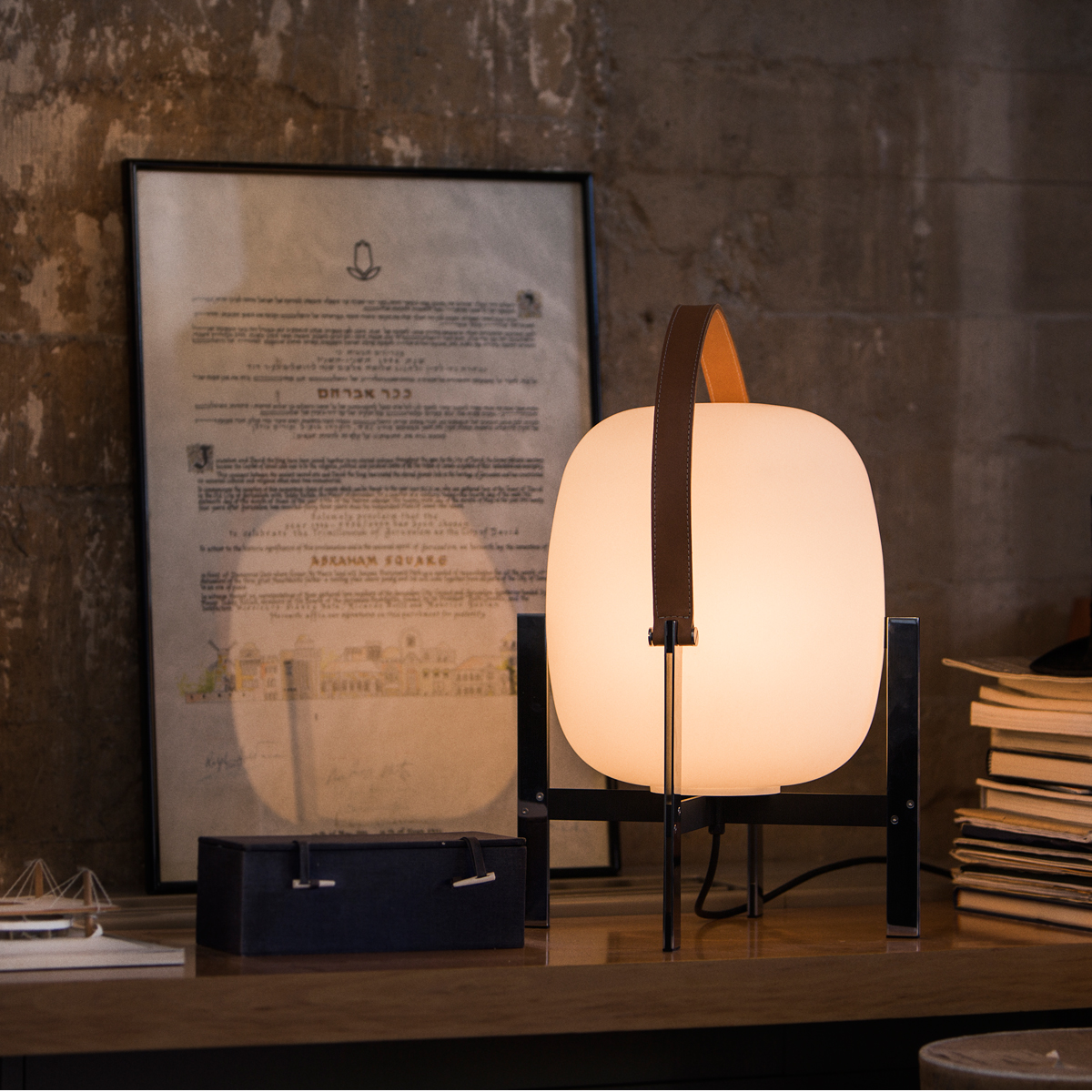 Reminiscent of the magic lantern, the Cesta Metalica by Miguel Mila for Santa & Cole is the latest reimagining of the original 1962 design. It now features a chromed steel trestle and warm, frosted cap globe in a soft bulbous shape. The leather handle makes it ideal for both tabletops and ingenious floor lighting.
The entire AJAR collection is built on strong, close relationships with an international suite of brands and designers. This resilient foundation allows the AJAR team to deliver beautiful and creative design stories passed directly from makers and manufacturers.
AJAR
ajar.com.au
15 Johnston Street
Collingwood VIC 3066
Tags: Ajar, Almalight, Antoni Arola, Joan Gaspar, lighting, Marset, Melbourne, Miguel Mila, Novell-Perera, Santa & Cole, Spanish Design
---