Taking pride in creating beautiful and functional fittings ADesignStudio. is passionate about the relationship between the scientific and the poetic aspects of lighting and is inspired by nature, society and current and emerging technologies. The Eon light is no exception, and draws on different elements to craft a unique and considered lighting experience.
Eon is a light system that allows for ambience and accent lighting with a seamless hidden integration of light that is thought-out and deliberate. It can be adapted into a family of fittings – pendant, wall light, table light, chandelier – allowing for harmonious integration to a multitude of environments, like the way nature can always find a way to integrate into our society's built environments.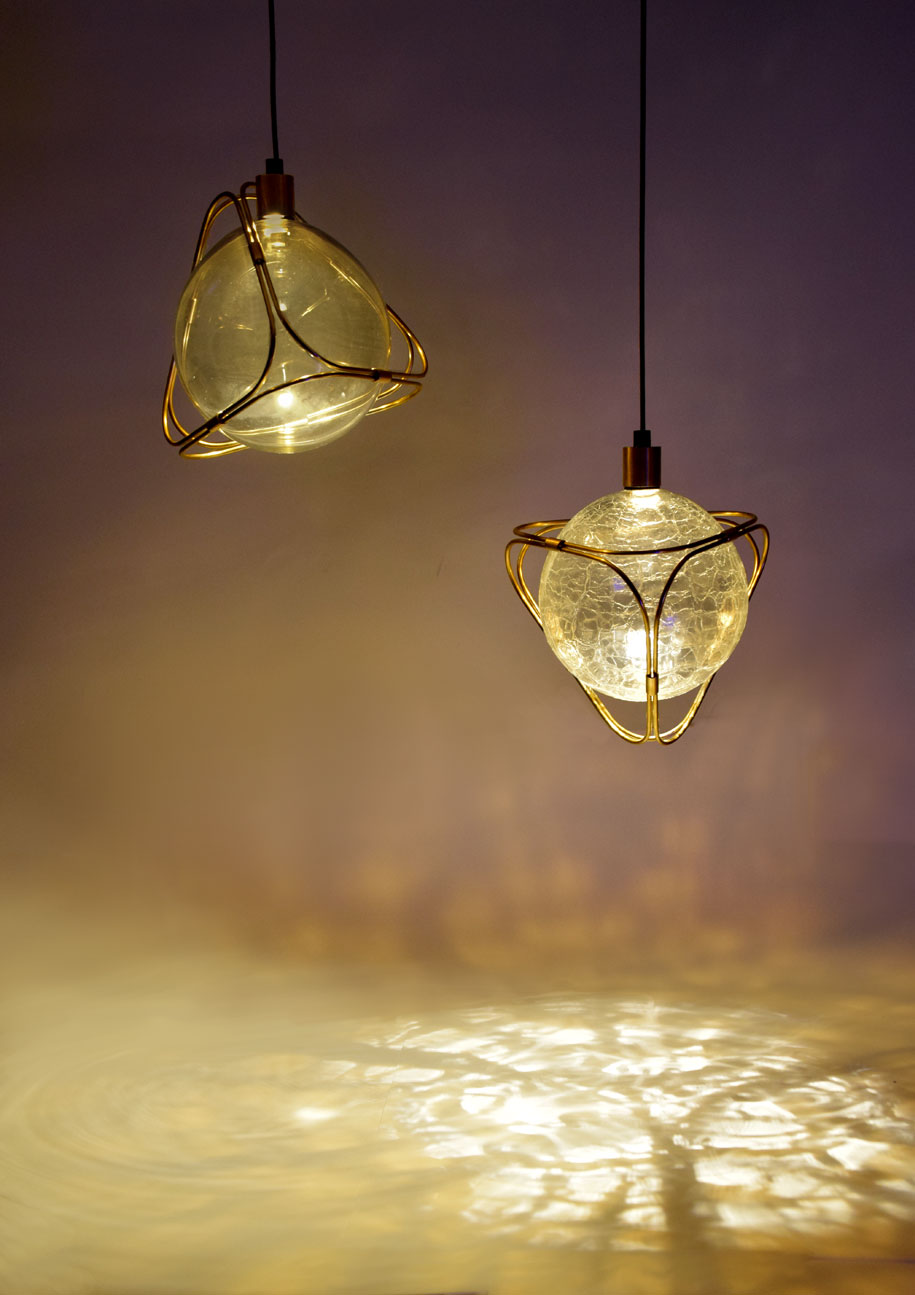 The design is broken down into three elements that correspond to three simple two-dimensional geometric shapes. They all work alone but collaborate together to create a unified whole – with a hidden single integrated LED chip allowing 50,000 hours of life.
For the movement and brilliance, a polished brass triangular pyramid or 2D triangle wraps around the sphere to catch stray shards of light, adding sparkle and intrigue to the design. The frame allows the user to customise their fitting, it can be rotated to create different states of movement, some slight and others full of energy referencing an atom spinning wildly.
ADesignStudio.
adesignstudio.com.au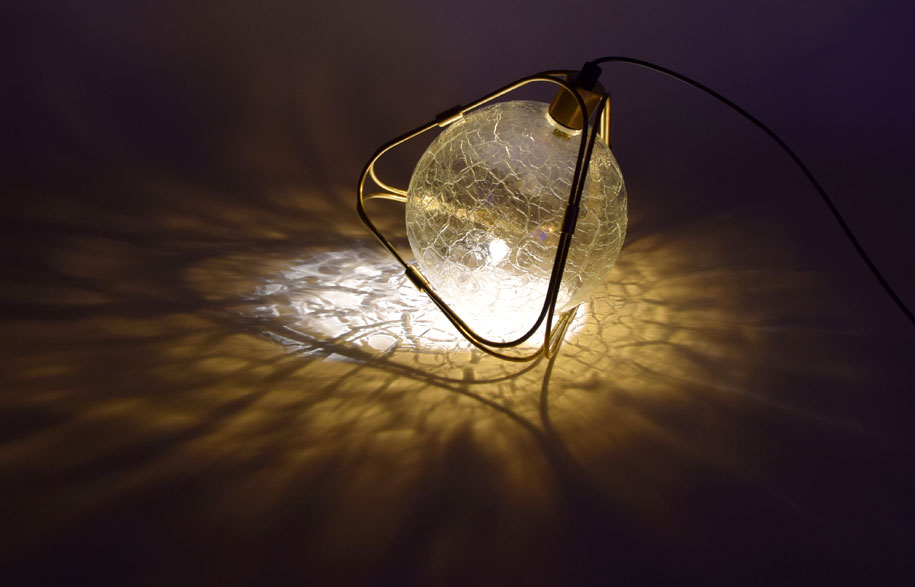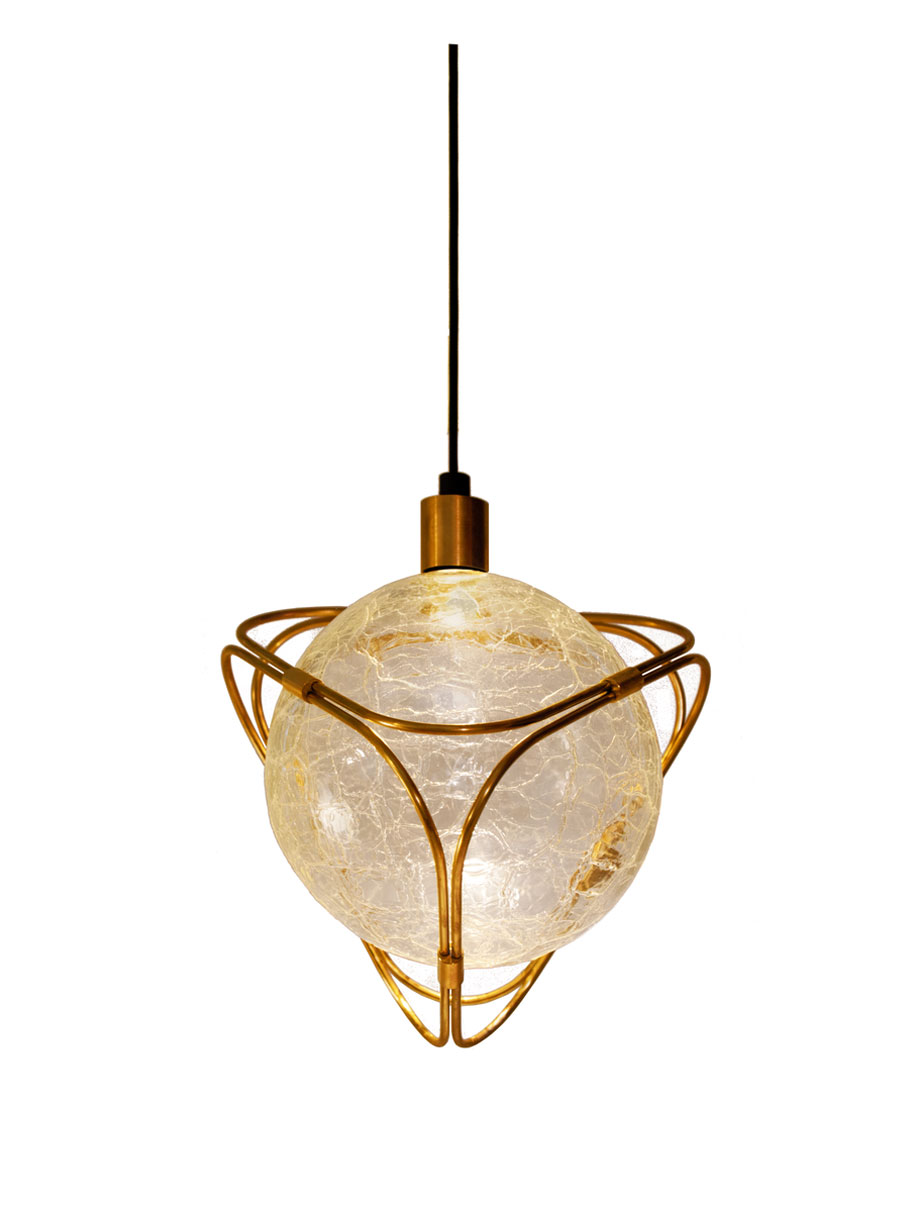 ---