Inspired by a traditional chaise lounge 'the Méridienne', a 19th century French name given to an asymmetrical daybed with higher headrest and lower footrest, Amélie is designed to be a furniture piece: the clean lines and fine edges provide a sense of lightness, while the lounge-like wrap around the head head support promotes comfort and relaxation.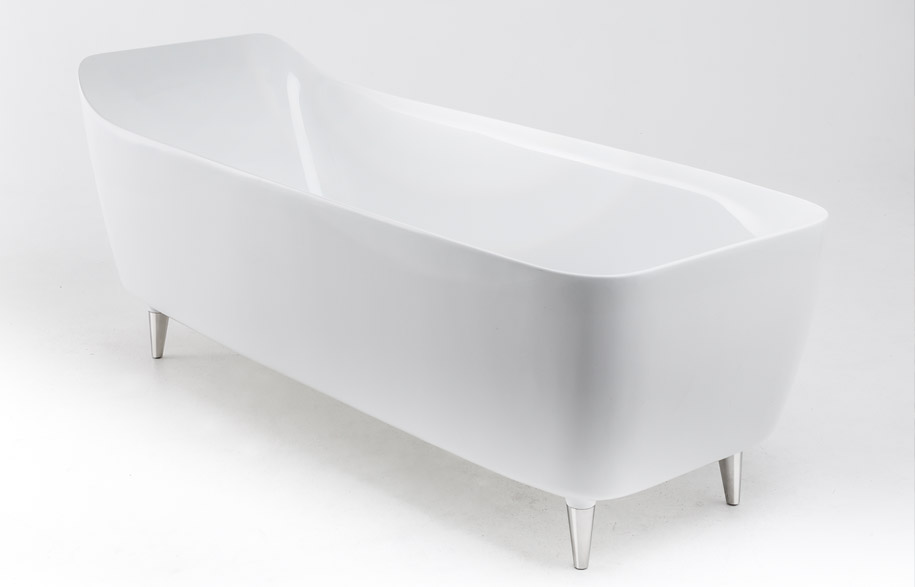 The single piece is manufactured in Lucite acrylic, presenting a seamless contour which tapers into the narrow stainless steel legs. Lucite is extremely durable, presenting ever-lasting colour with a non-porous surface for easy cleaning.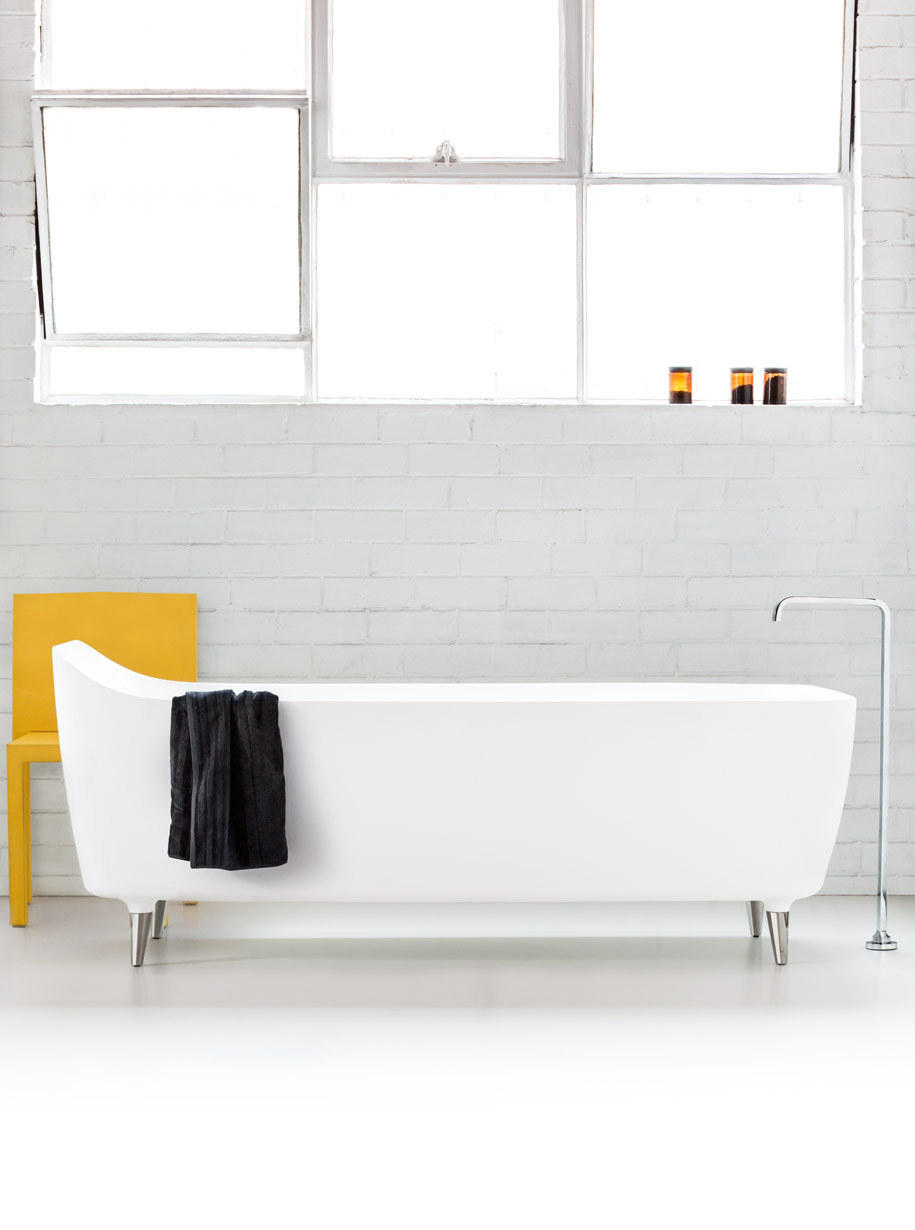 Amélie, designed and manufactured by Rogerseller, is a unique character that will make an elegant statement in any bathroom.
Rogerseller
rogerseller.com.au
Tags: Designer Furniture
---