Alistair Trung's clothing is always trans-seasonal, trans-occasional, and trans-age.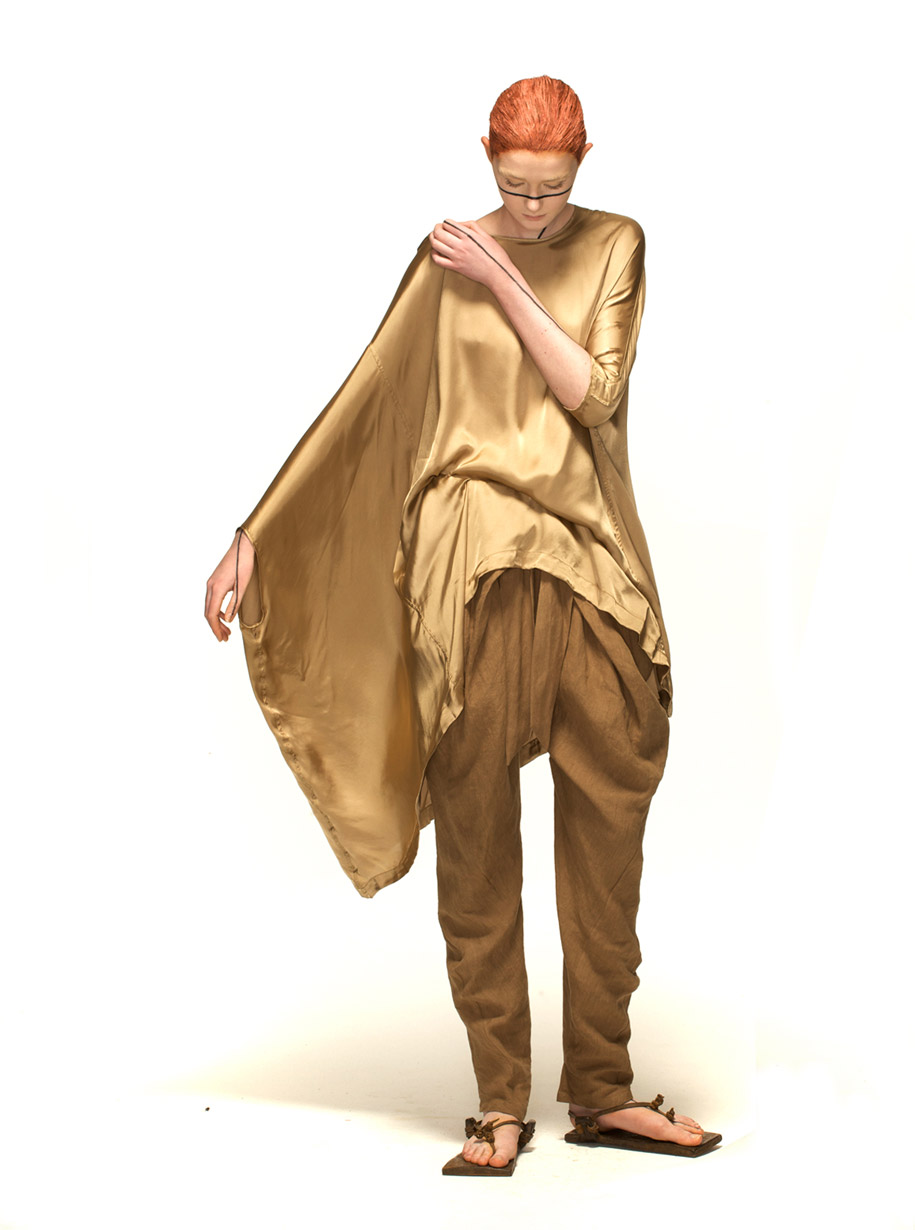 The silhouettes are inspired by abstract sculptural forms created form simple geometric patterns that leave virtually zero wastage in production.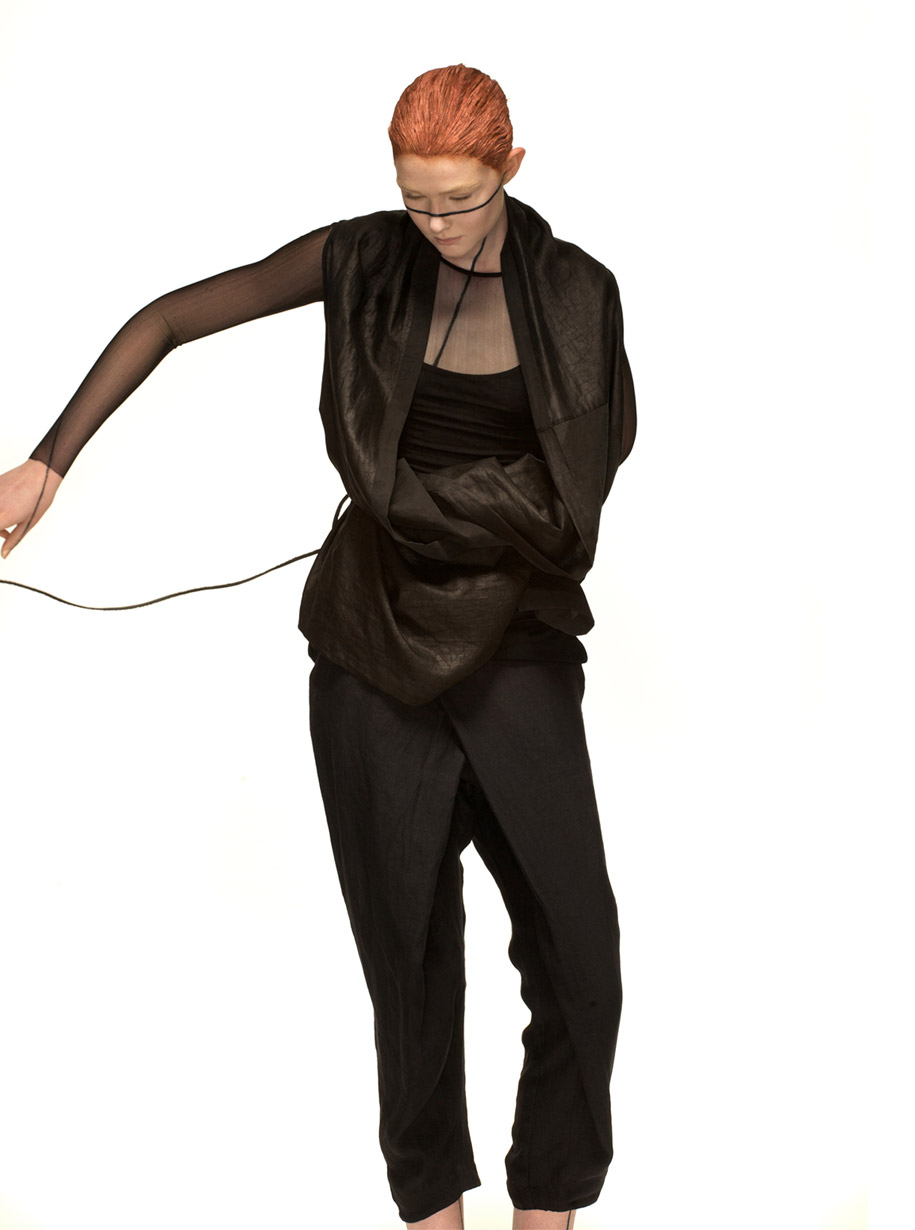 The garments' simplicity of pattern allows the wearer to shape their own silhouettes, often by tying, knotting and twisting.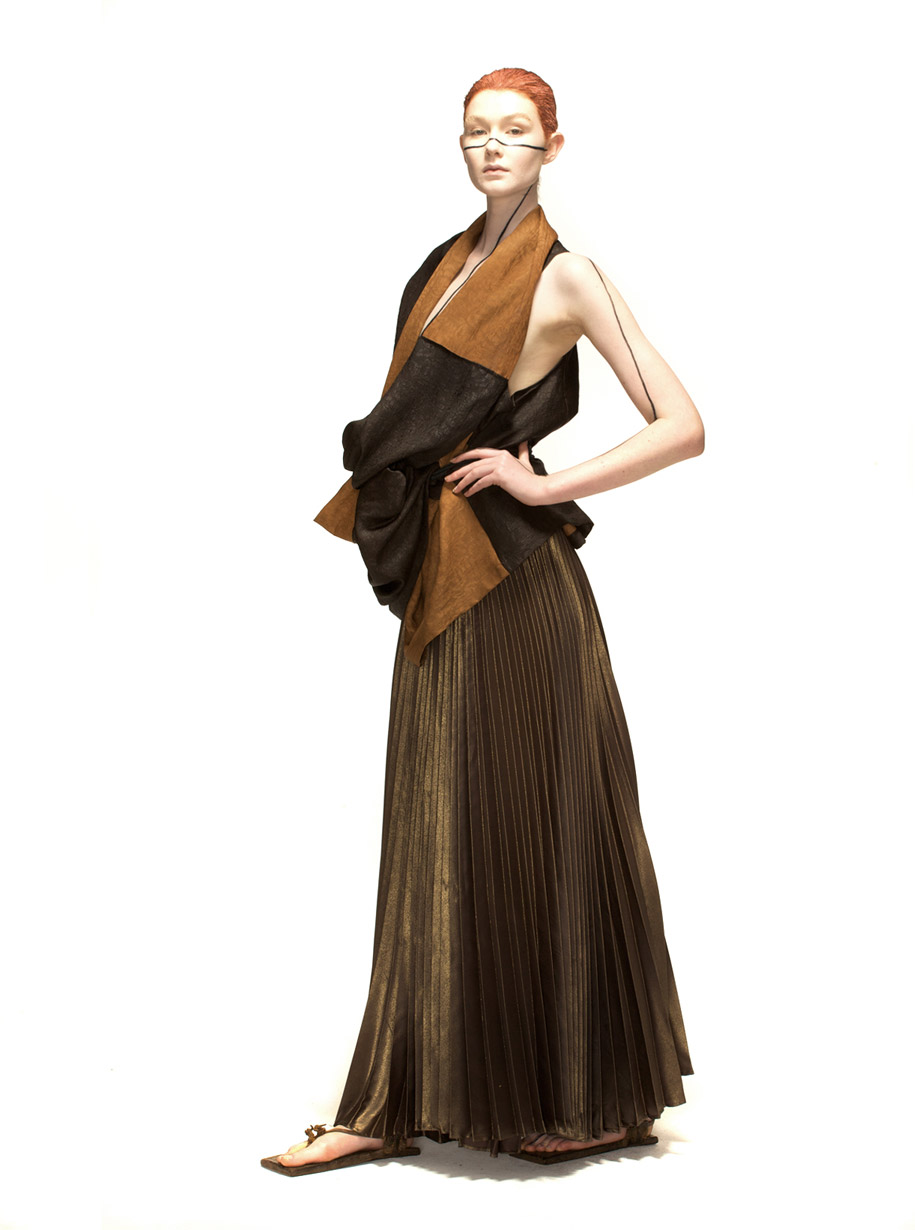 The fabrication utilises materials such as ramie (a cloth used by the ancient Egyptians to mummify the dead), hand made mud silk, Japanese organic cotton and linen.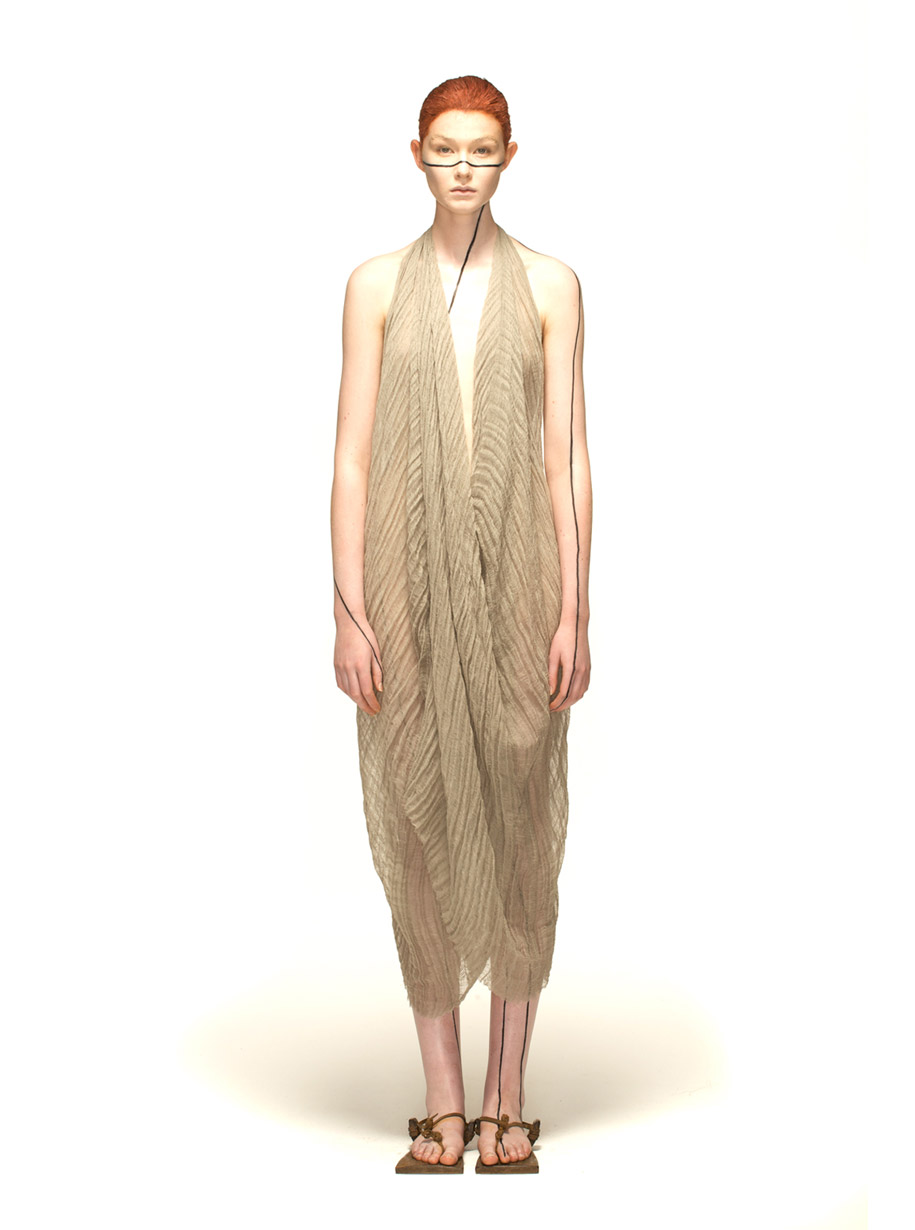 Colours of Gymea red, straw, sesame and ink imbue the clothing with a primeval and otherworldly feel.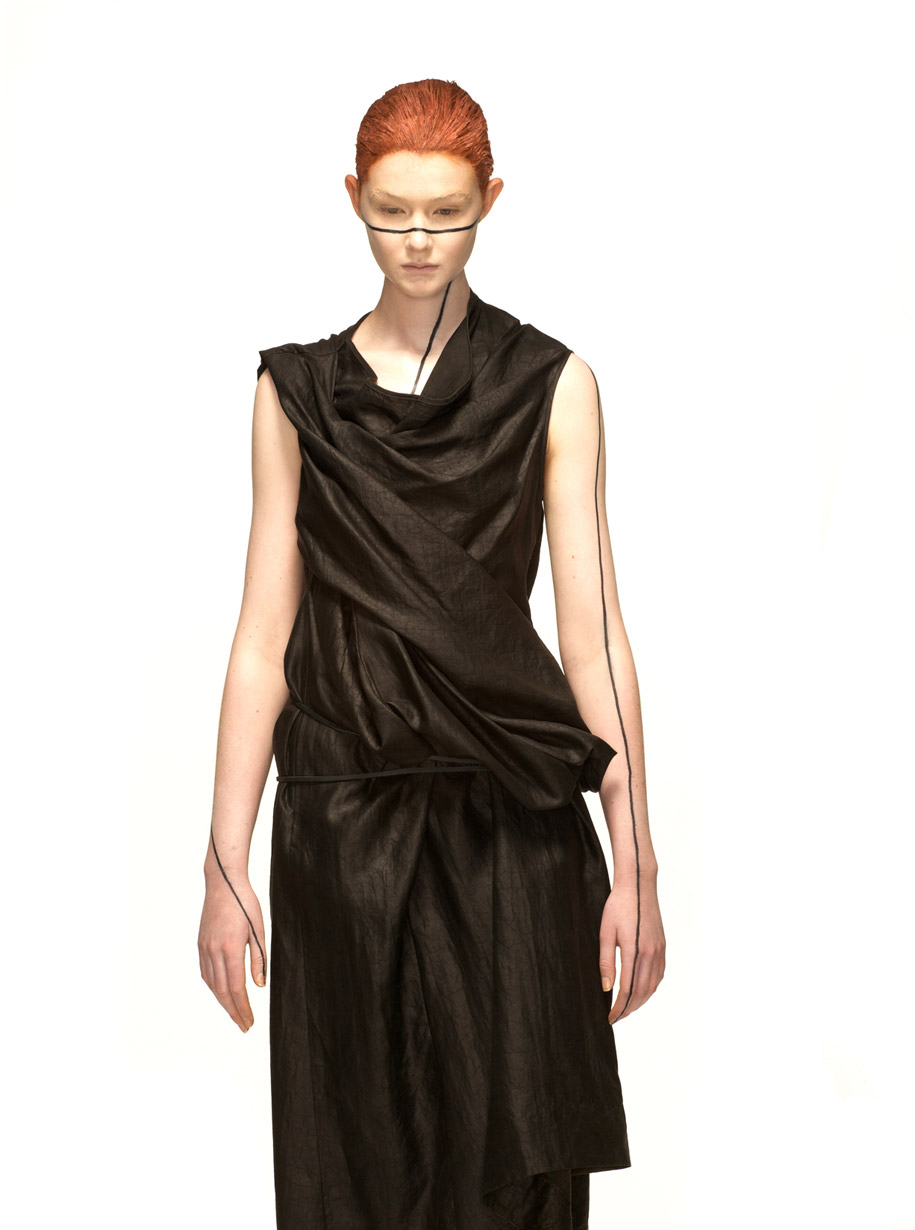 Alistair says, "I am inspired by the essence and texture of high summer, like cicada shells, sea breezes, the feel and smell of straw, and sultry nights in an intoxicating flowering garden."
Alistair Trung
alistairtrung.com.au
---