antoniolupi once again re-contextualise the scope of bathroom design in contemporary life with the presentation of standalone novelties Flow and Street. Characterised by elegance and ethereal essence, these washbasins strike up a dialogue between innovative design and elevated technology.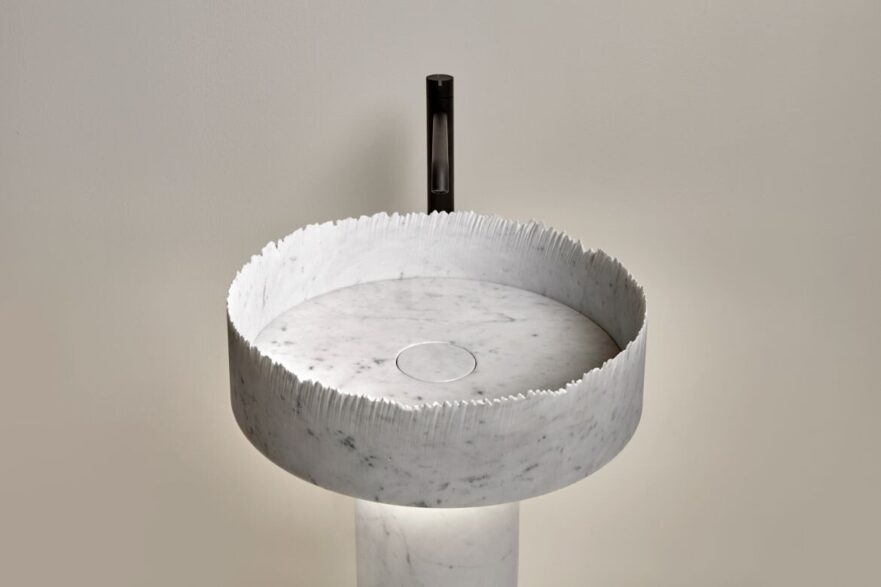 Flow is a sleek washbasin borne of designer Paolo Ulian's fascination with the force and fluidity of water. Inspired by the unique process of the water-jet machine which creates spontaneous, irregular curvilinear waves, Flow articulates a new perspective on the relationship between machine and material. antoniolupi brings fresh eyes to the frayed effect caused by this process, recognising the unique beauty of the defect and transforming it into a new aesthetic quality.
Waterjet cutting also has a number of practical benefits, optimising the use of materials such that a single block of marble can yield three or more sinks of different diameters. Each sink is inherently unique and distinguishable by its own special pattern which is unrepeatable.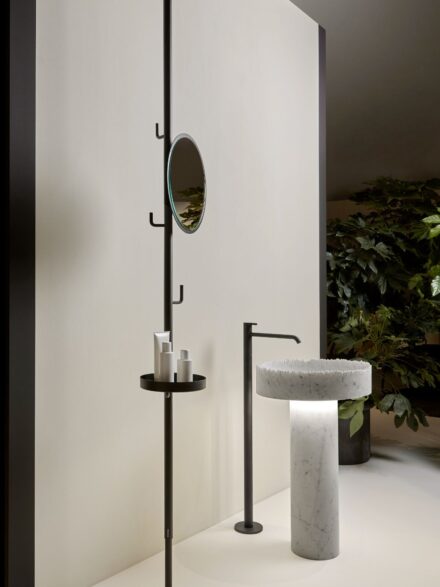 As designer Paolo Ulian says, "Shaped by the strength and fluidity of water, [Flow] naturally takes on its form itself, creating a symbiotic relationship between machine and processed material where the boundary between one and the other is lost to give life to new and unexplored formal balances."
Also introduced at Salone was Street, antoniolupi's new marble washbasin designed by AL Studio. Street was introduced at the last Salone del Mobile and its elegant expression captivated designers everywhere.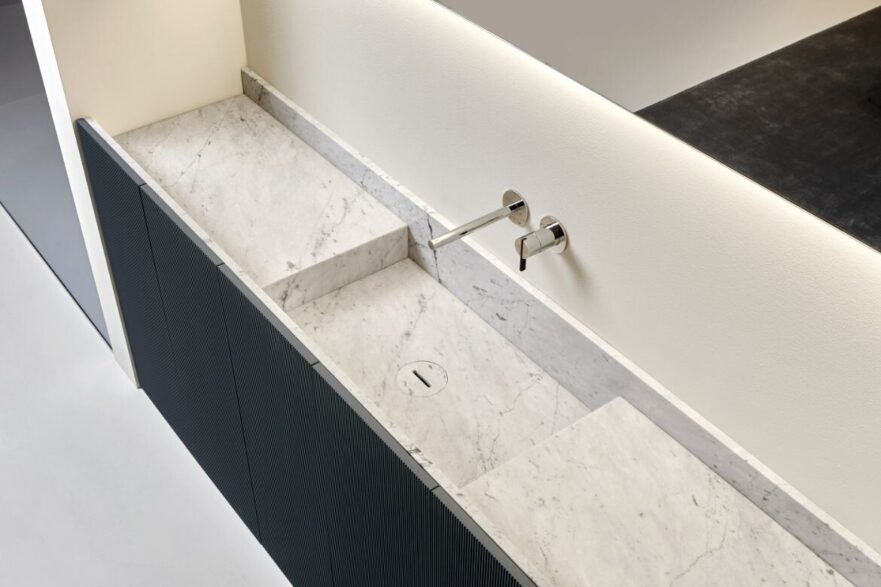 Street is a modular system with an integrated marble top which also embraces the same fluidity described by Ulian, capeable of adapting into numerous configurations and sizes in accordance with the designer's desires. Elegant and timeless, Street represents antoniolupi's commitment to creating beauty which endures the wear of use and the test of time.
Street embodies a sense of cleanliness and purity ideal for opulent bathrooms. It is available in a variety of luxury marble variants including Bianco Carrara, Rosso Levanto and Marquina. Soft backlighting can be added to enhance the infinite marble shades, bringing depth and warmth into the bathroom space.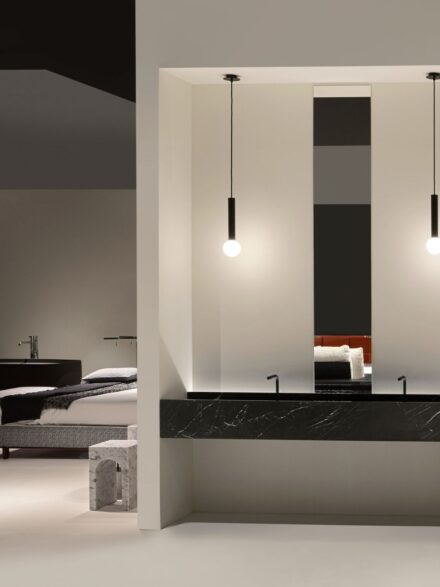 Flow and Street were presented at Salone 2023 alongside antoniolupi's new holistic furniture collection atelier_antoniolupi, a new chapter in the company's development.
For more information on Flow and Street visit antoniolupi or contact info@antoniolupidesign.com.au.
antoniolupi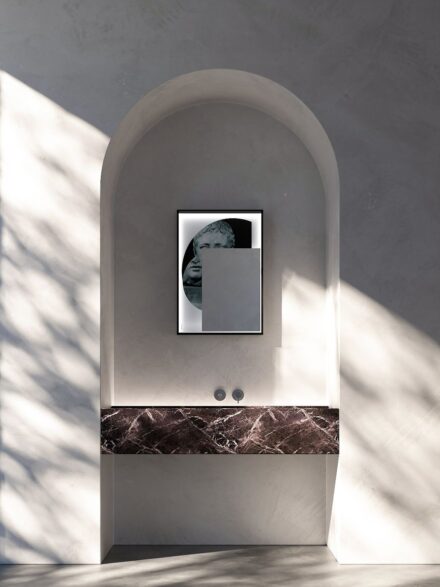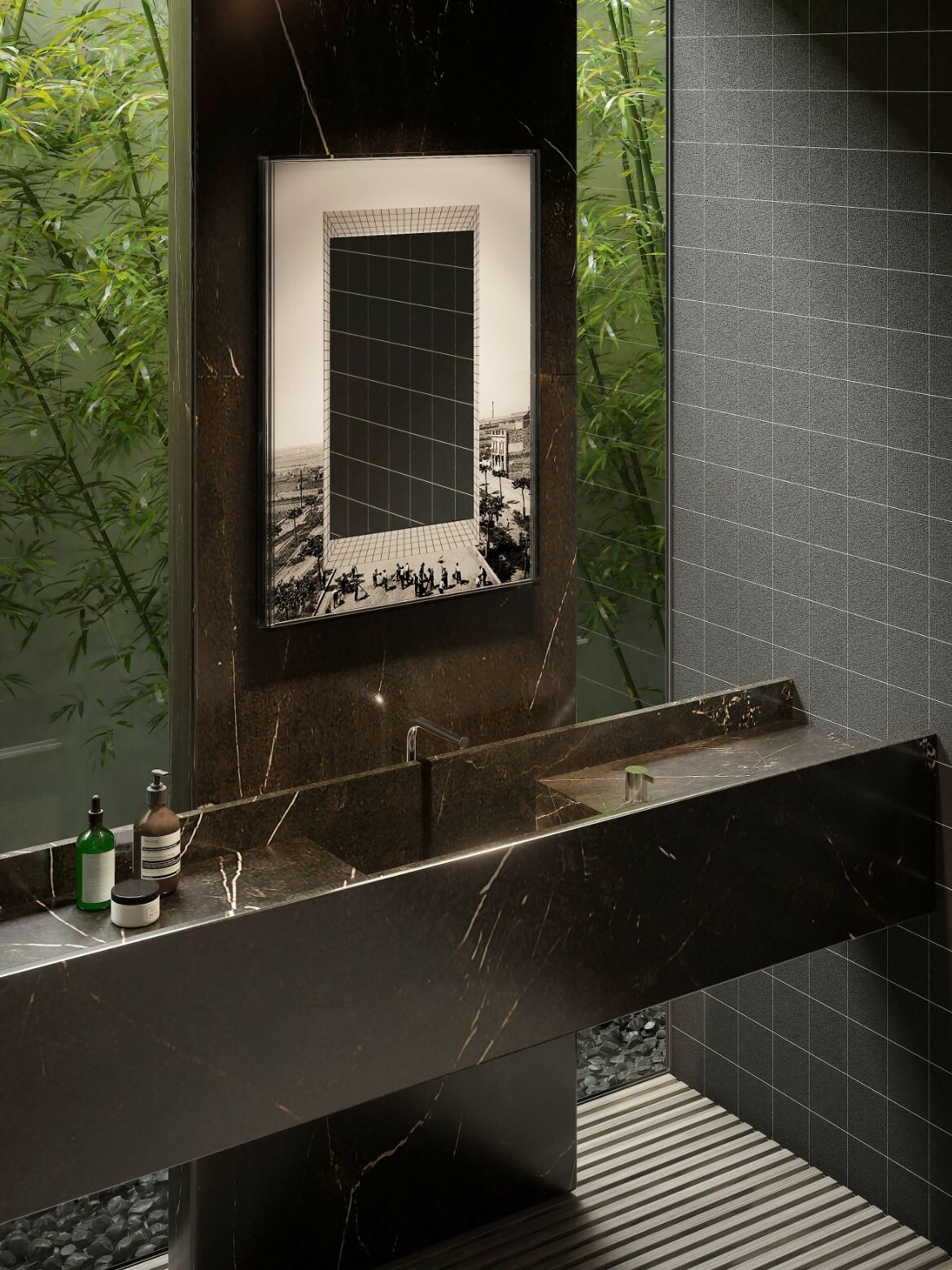 ---