You may have met Arch and Jane MacDonnell already, through one of the wine labels, books or logos they have designed.
Inhouse has an enviable list of clients spanning creative entities, corporate and boutique clients. Most recently, they created the label for Dada2, a premium blended red wine from Hawkes Bay (a follow up to Dada1 designed in 2007).
Something a little left of field though, is a project from 2008 with Insterstate longboards. Inhouse collaborated with artists, fashion designers, typographers and graphic designers to create limited edition longboards. It was an opportunity to "get off the computers and get our hands dirty and actually make something," says Arch.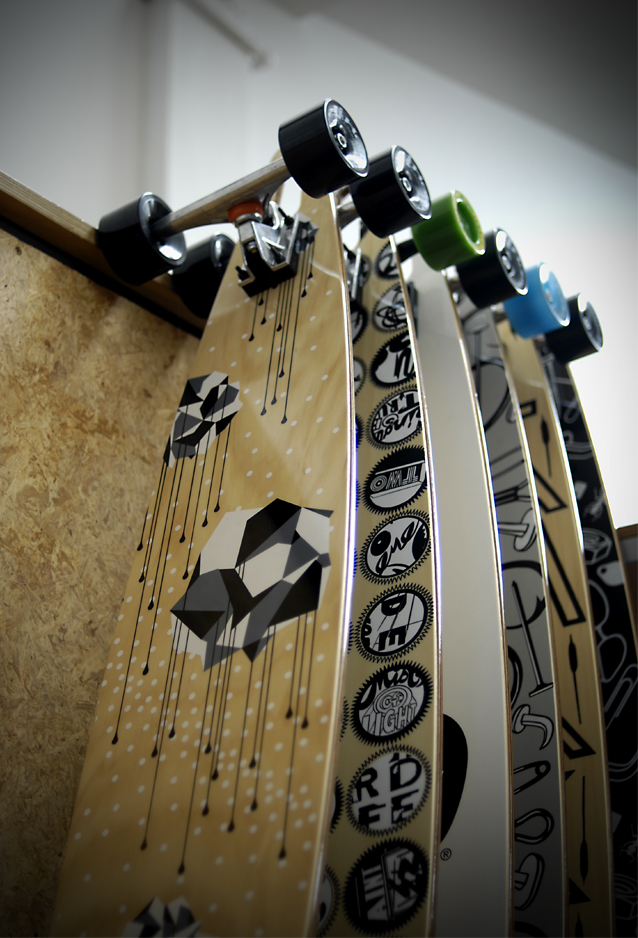 "We had recently set up a screen-printing room in the back room of the studio so we invented a project to ensure we had some output. It was also a great opportunity to collaborate with a bunch of different creatives on a project that was outside of both of our regular practices."
Interstate longboards are 11 ply pintail decks that feature a unique cut-out handle in the tail. A great cruiser and carver, they will conquer any hill. The decks are individually screen-printed with the contributing artists' designs and spray lacquered for a hard-wearing mirror finish.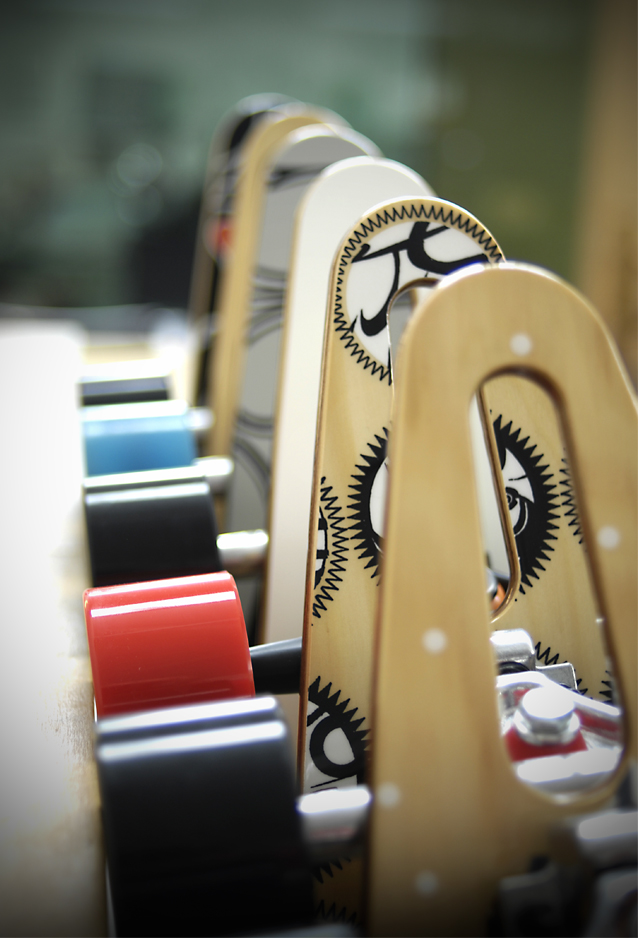 "There were challenges at every step," Arch admits. "Getting the shape right, sourcing the right materials, the screen-printing itself, to the sheer amount of time each deck took to create. The easiest part of the process was the collaborating with the artists. Everyone who participated was into it and a dream to work with."
Participating artists include Billy Apple®, John Reynolds, Richard Killeen, Michael C Place (Build UK), Liz Maw, Andrew McLeod.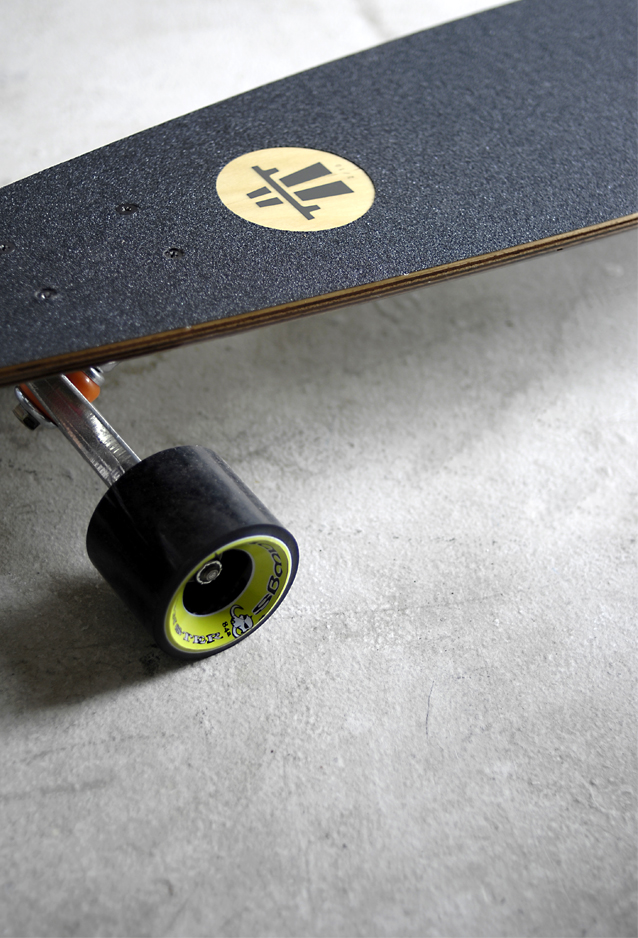 See Arch & Jane MacDonnell's home in Habitus 16, out now.
The Billy Apple boards are currently exhibiting at Starkwhite Gallery in Auckland.
---