This striking ensuite in Hawke's Bay, New Zealand was designed to flow seamlessly from the master bedroom; the crackle wall tiles were sourced to match the vintage hues of the green and black Hemingway Diamond Deco wallpaper in the bedroom.
The house has been renovated in keeping with the 1930s era of the bungalow but it is in the private space of the master bedroom and ensuite that the Art Deco aesthetic is most evident. The green, black and white palette is bold but works well in this compact bathroom, creating a precise, strong design statement.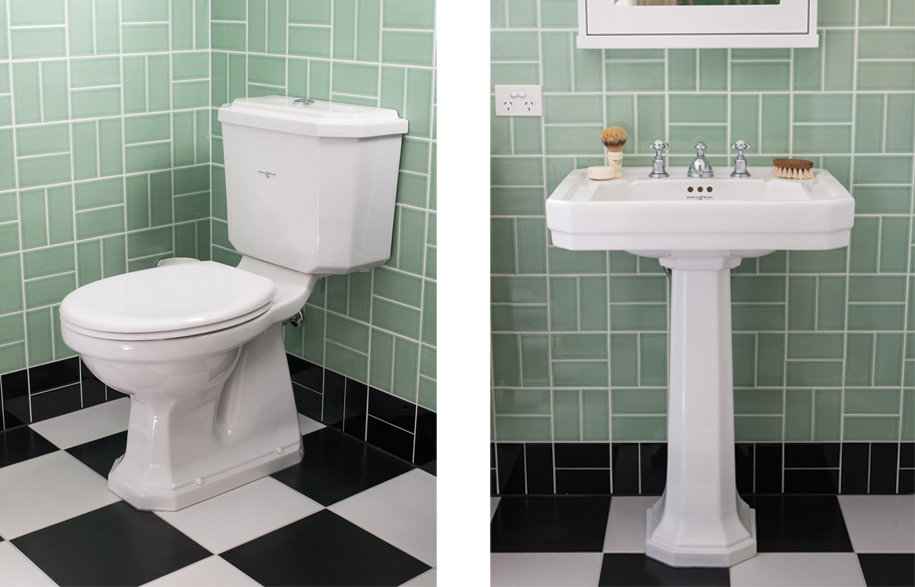 Perrin & Rowe Art Deco bathroomware was selected for its classical geometric lines, complemented by the lush chrome finish of Perrin & Rowe tapware and bathroom accessories. The result is a room that echoes the glory of this distinctive period of architecture, while at the same time providing all the comforts of a modern bathroom.
The English Tapware Company
englishtapware.com.au
1300 01 61 81
---