Of particular note are the new Art Hide clutches; never before seen in the market,the designer cowhide clutches are a modem must-have.  The stunning initial collection features a range of Australian-designed, fashion-forward styles.
The Zeus features a fine, shell-like architectural design that is burned onto the hide using laser technology, creating a 3D, feathered effect The División features on-trend wasabi green paired with various tones of natural cowhide. The VIVO Loco features a striking and bold chevron with black leather detail. The Nueva Raya is an exquisite blend of saturated pink and burgundy with natural shades. Finally, the more masculine Tornasol presents a handsome, naturally variable tan-coloured hide. Wear as a glamorous clay or evening dutch, or throw it inside a tote with all your essentials inside.
Also of interest are the beautiful lights of 3form's LightArt collection. Celebrating color, light and shape, they provides functional and unique lighting solutions for interior features. With discerning expertise in architecture, sculpture, and lighting, LightArt creates custom, yet cost-effective solutions. These stunning focal points, utilizing 3form translucent materials, are ideal for both commercial and residential applications.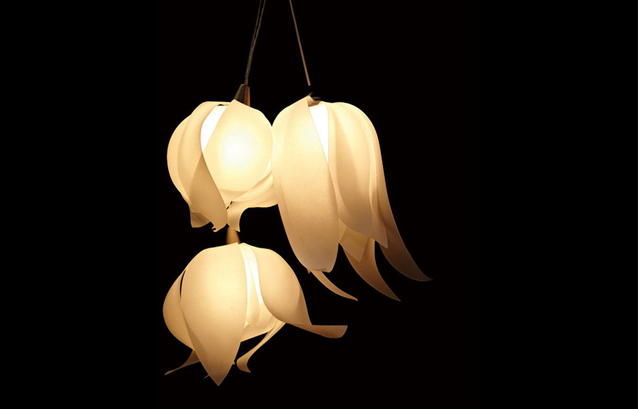 Material Republic
Tags: 3form, ArtHide, Material Republic
---