Since 1987, Jardan has created a design legacy of local materials employed in narrative and conceptual furniture ranges. The Art House Collection is Jardan's latest and conceptually complete range to date.
The Jardan Art House collection started simply enough – as a photograph on a pin board in the Jardan Lab, before becoming a well rounded family of furniture, lighting, and homewares.
"All of the pieces start their own little story, and as a collection you try and bring those stories together," says Jardan head of design, Tom Shaw, reflecting on the pieces from the collection: Arte, Preston, Joy, Stanford, and Valley, all distinctly different but harmonious in the way they work together. "That's how we're working now. We try and bring little details across from one piece to another throughout the collection. We'll start with a turned leg, a curve or a radius and repeat it across pieces. You can see that with the Joy armchair – it has those same playful, oversized curves."
Valley is a sofa combining defined lines with soft rolling curves, recalling the classic 1970's couches of modular systems. Bold colours, bold lines and lots of shadows come together in a couch that it eye catching but never imposing, and ultimately of course, wonderfully soft. The playful way the light hits the sofa is mimicked in the oversized curve of the Joy Armchair.
The Arte coffee table comes in three deliberate sizes, referencing Clement Meadore's iconic Sekers patterns. "To begin with, we noticed his use of shape. Specifically the way he layered forms. So when we designed the three sizes of Arte, we wanted to be able to fit them in on top of one another" says Tom.
The Preston Sideboard and bookshelf help push the boundaries of the collection – with their high gloss lacquer finishes and intricate internal structures, they're an active feeling yet non-busy way to activate a space.
Out now at Jardan Melbourne and online, the Art House Collection is ready to be the finish touch to your home.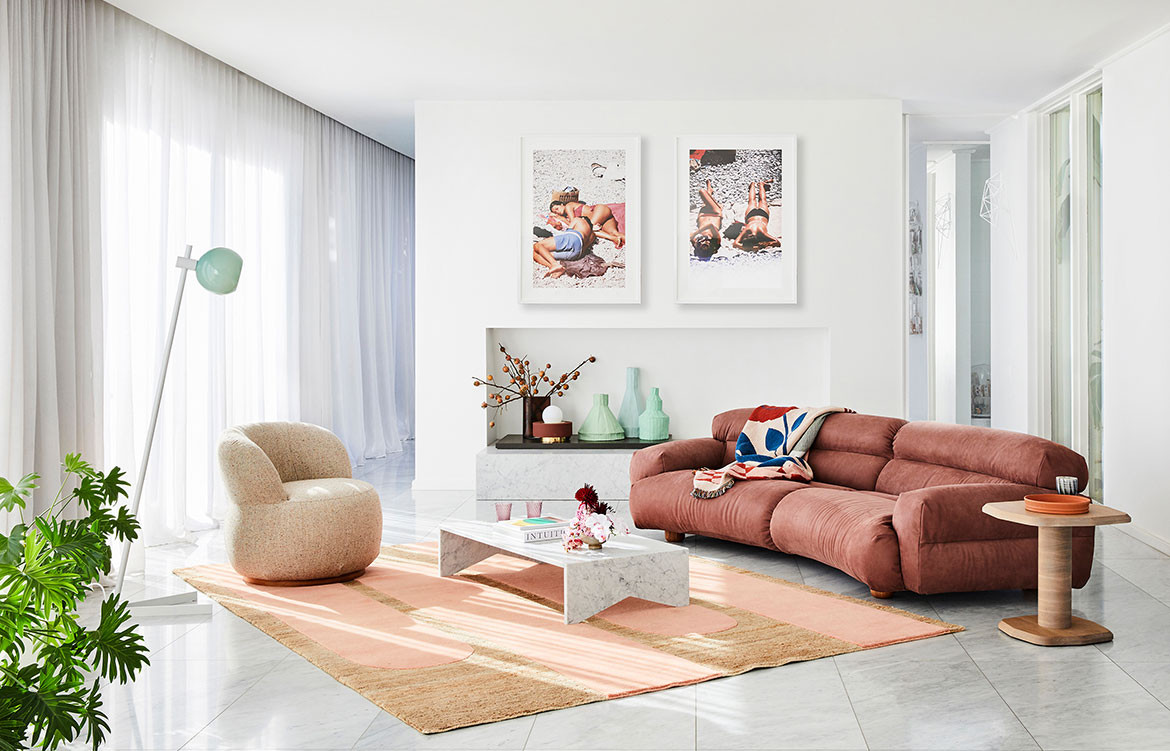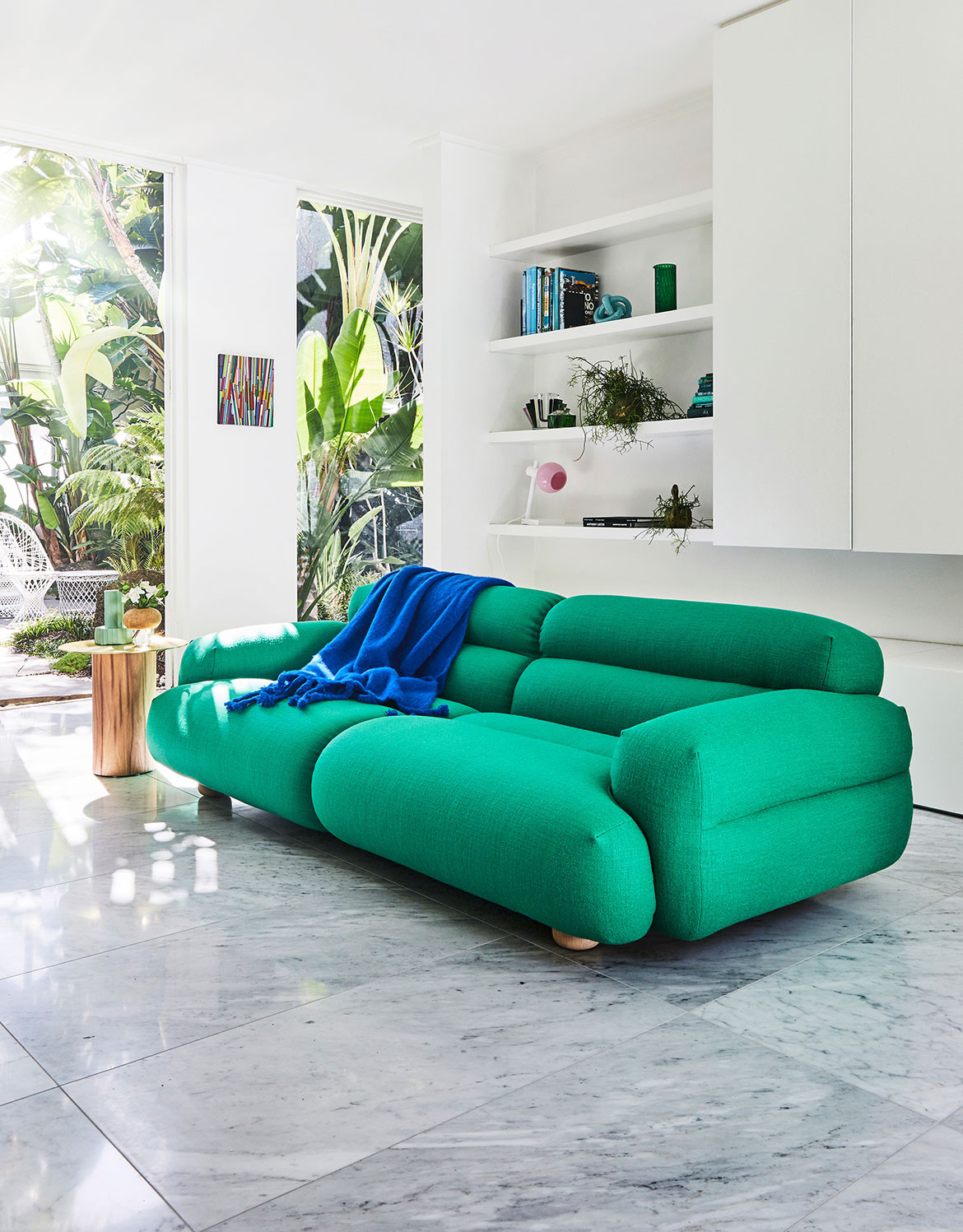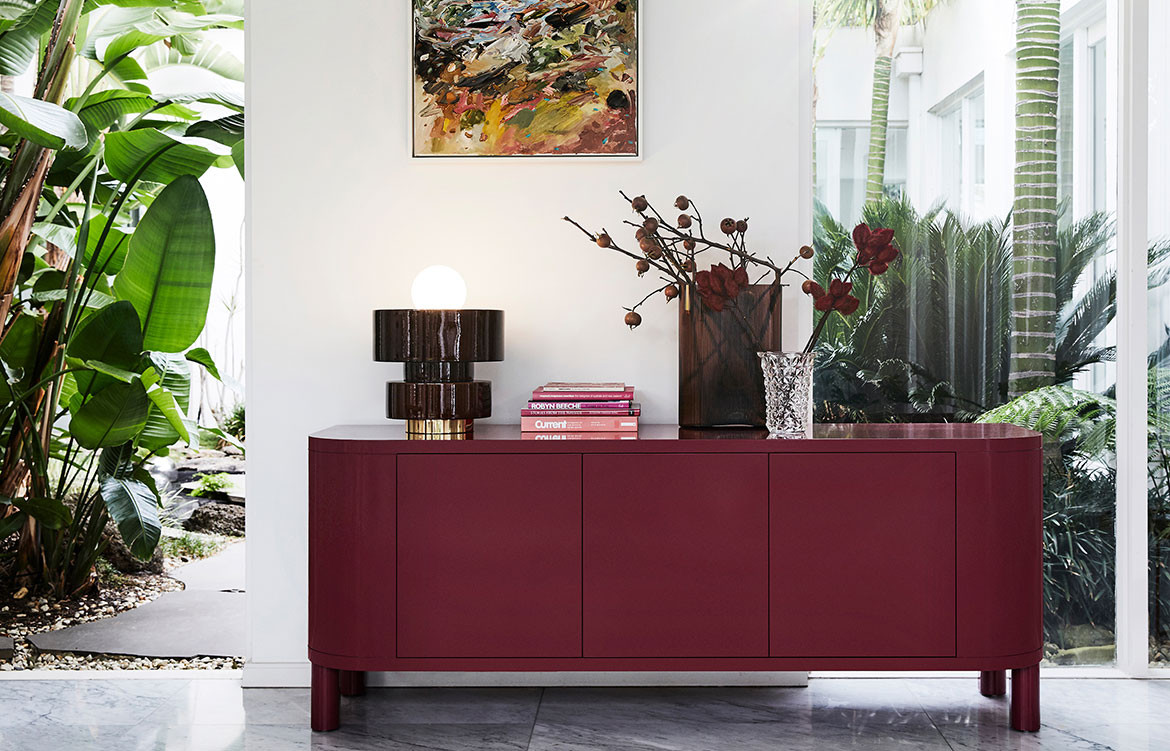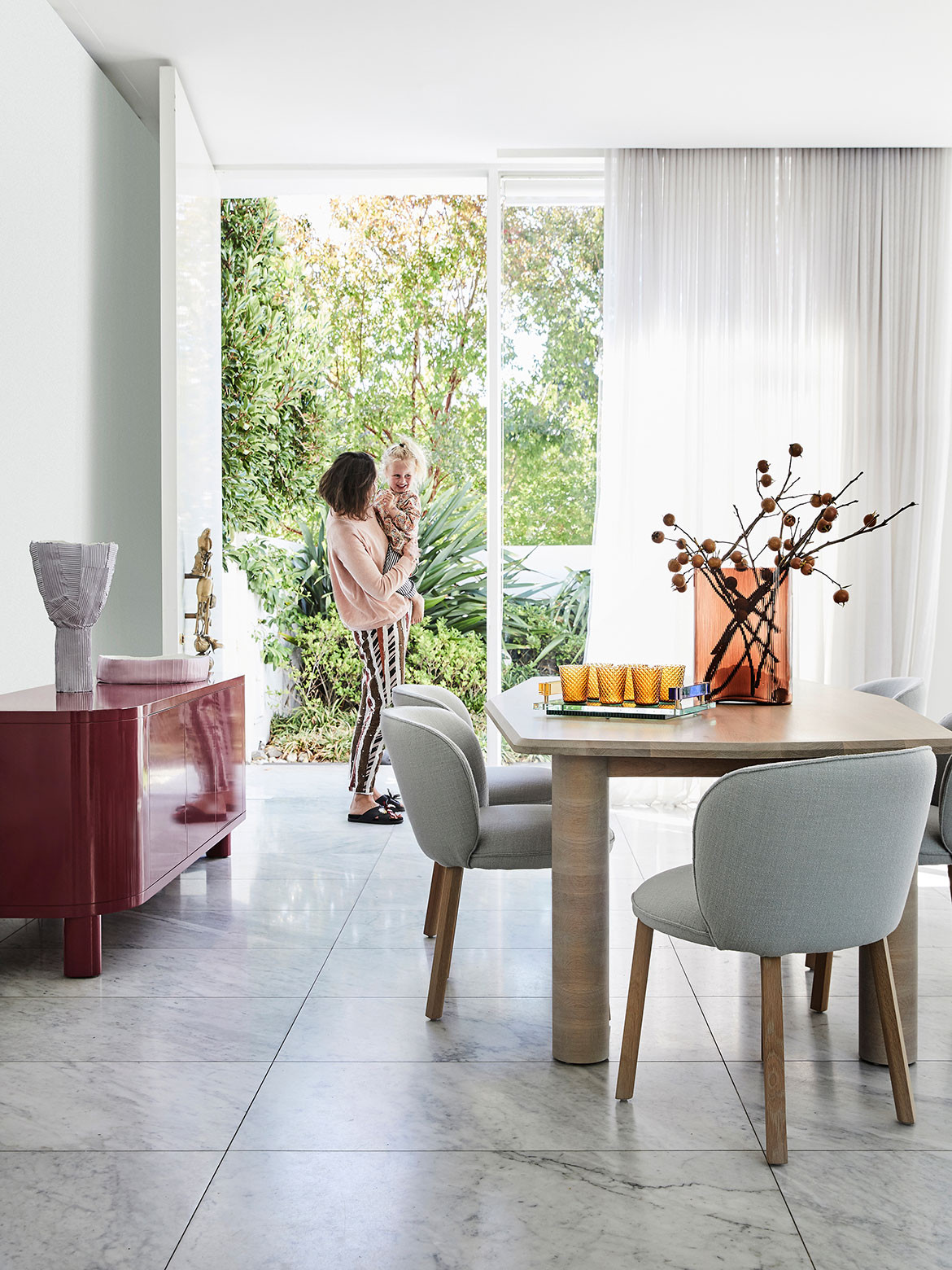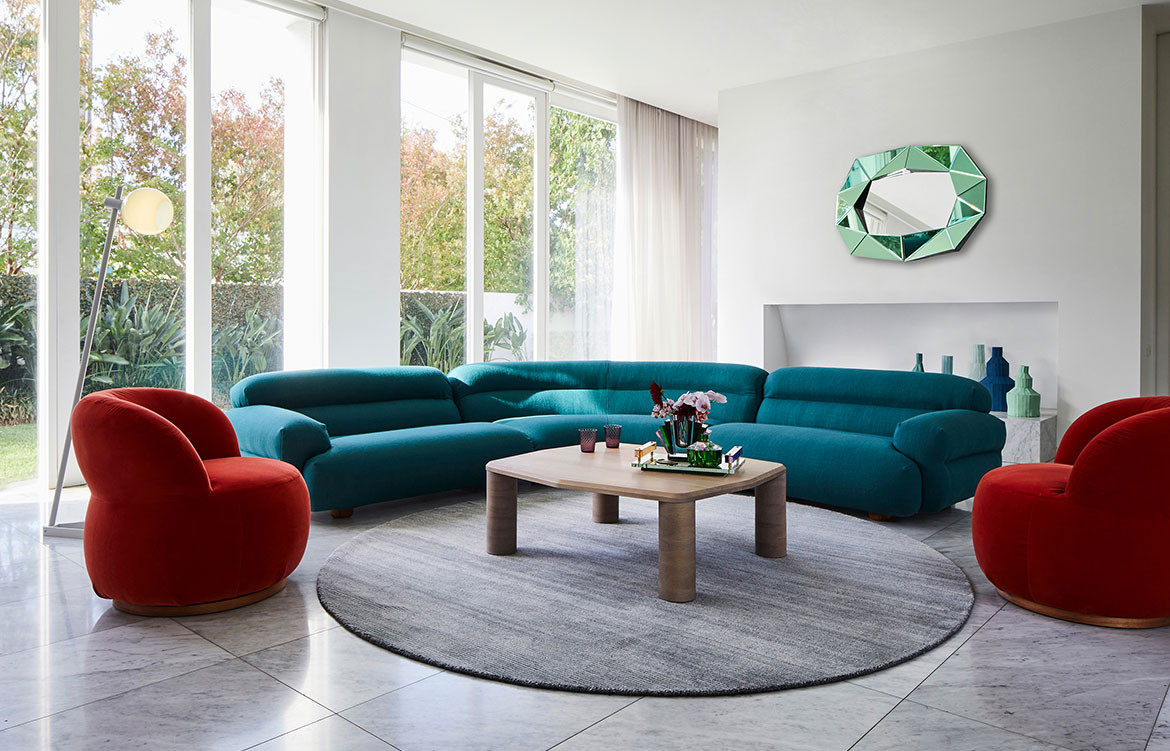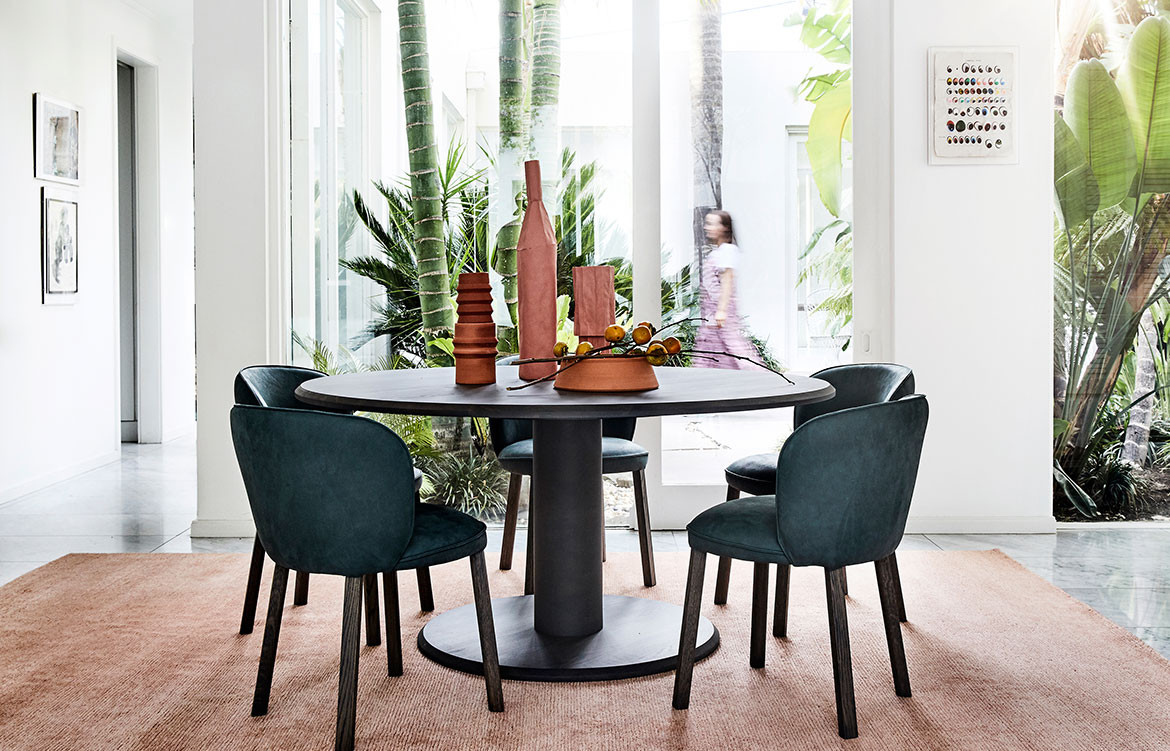 ---