antoniolupi once again recontextualise the scope of bathroom design in contemporary life with the presentation of atelier_antoniolupi; a collection of furniture designed to transform the domestic landscape into a fluid space free from boundaries. Harmony and elegance are two cornerstones of the collection, with each individual piece contributing to a dialogue of unity throughout the home.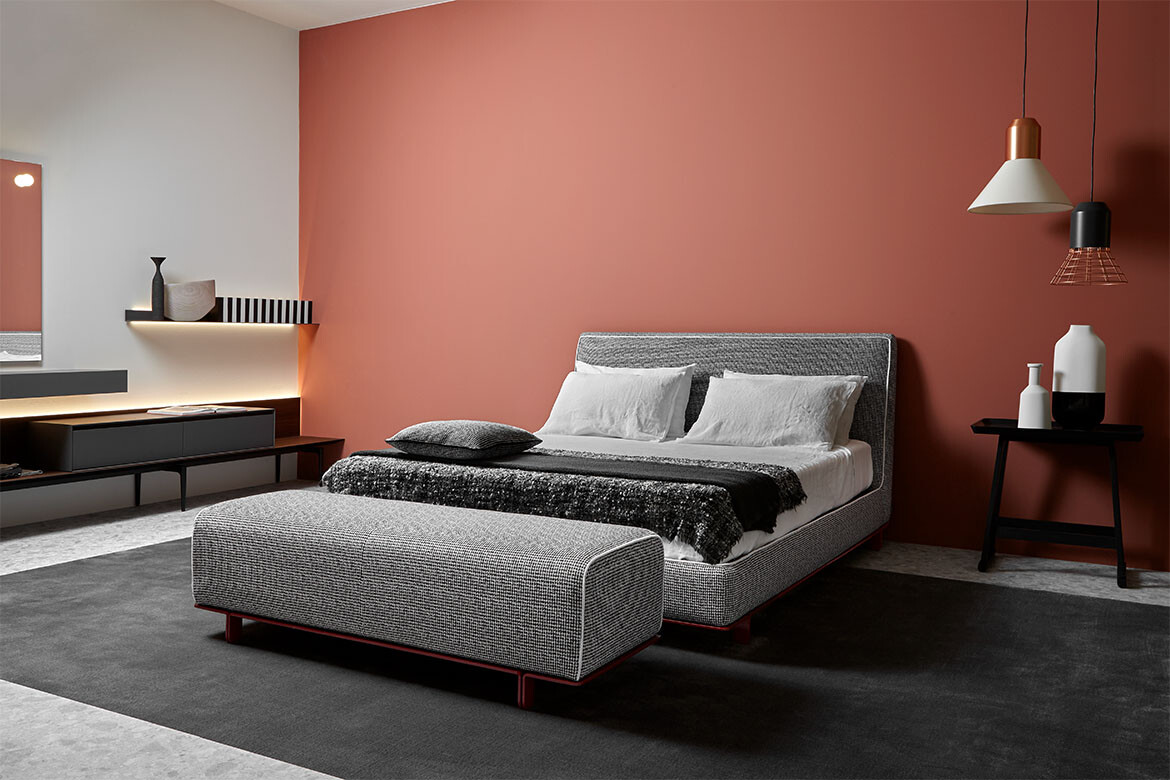 CEO and art director Andrea Lupi is ecstatic about the new direction. "This change of course reminds me of when in 1995 I decided to create the first design collection in the world of bathroom furniture, completely turning the sector upside down. Today I face this project with the strong awareness of an entrepreneur who has been working on the front lines for more than 40 years."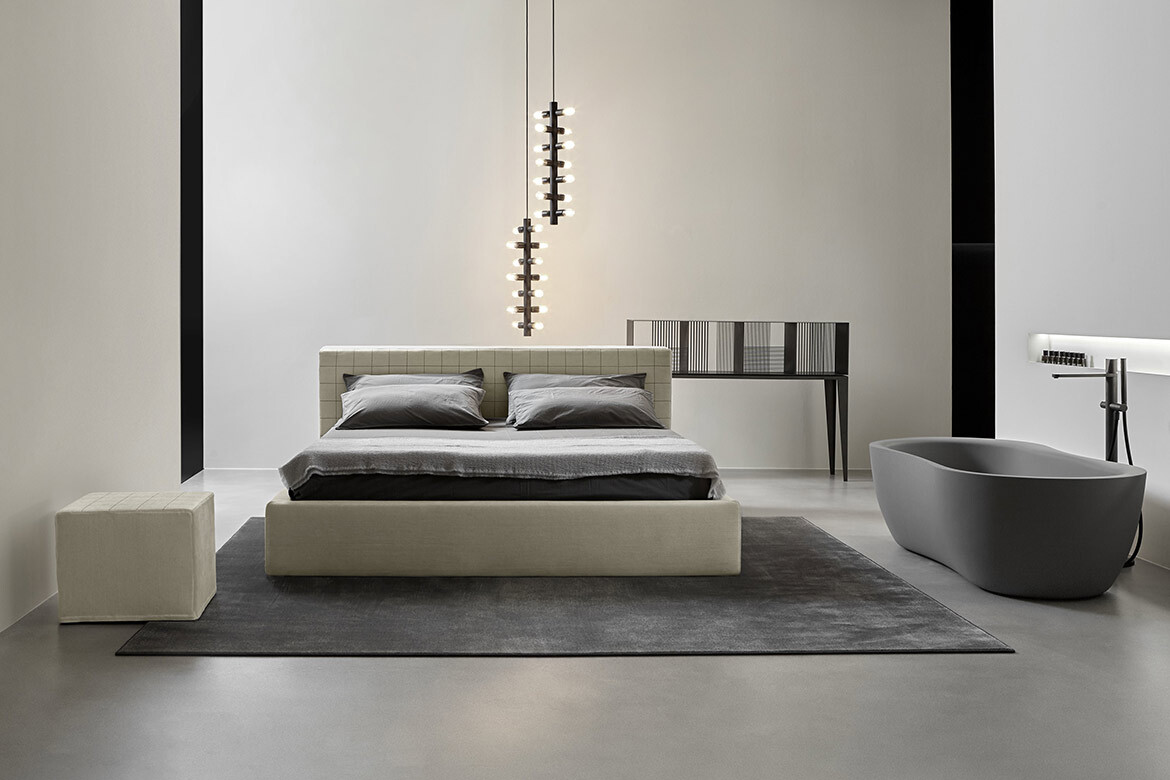 Atelier includes an impressive diversity of luxury furniture and designs, spanning from sofas and beds to sideboards and seats. The project's unique mood and curated essence was crafted by designers who have a strong connection and history with antoniolupi: Carlo Colombo and Gumdesign.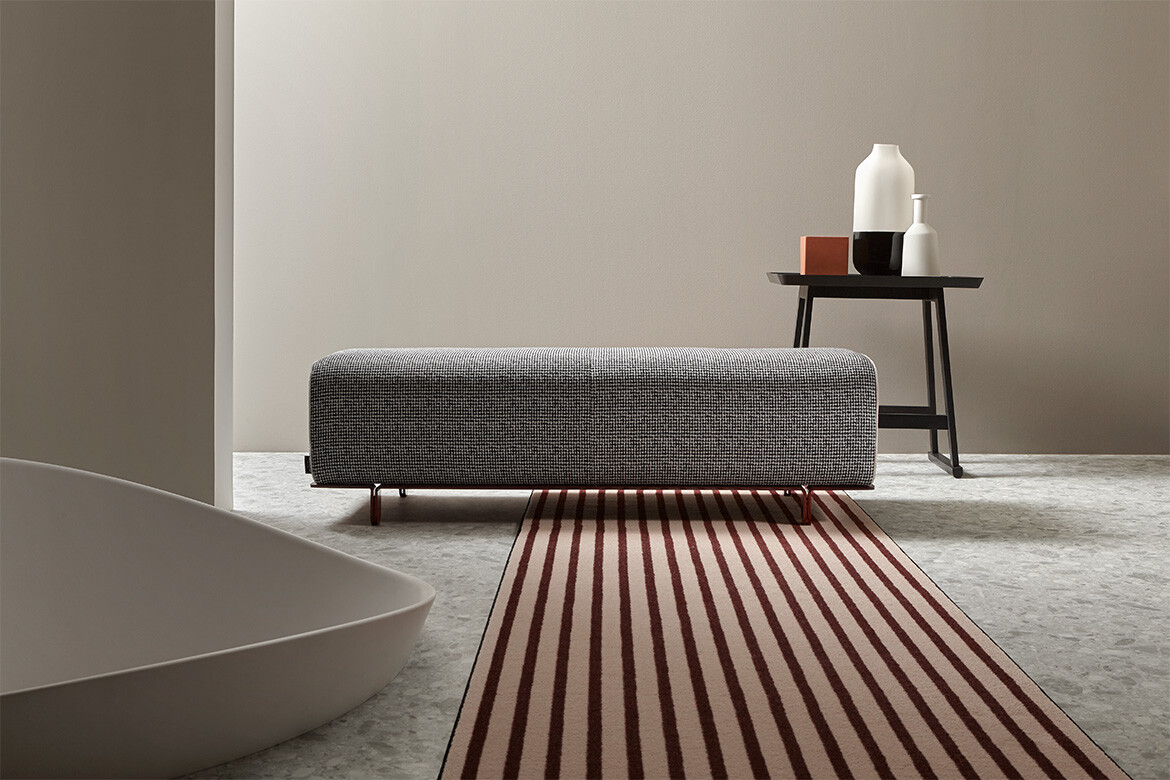 Colombo rose to the challenge immediately, drawn to the interesting role-reversal of the bathroom taking over the bedroom rather than the classic scenario whereby the living room or bedroom overruns the bathroom space. "The result is a family of products, a dozen in all, consistent with the company's philosophy. The fil rouge that distinguishes them all is colour, which has always been a key protagonist for [antoniolupi]. These products have the ability to become almost hybrid objects that adapt to different spaces in the home."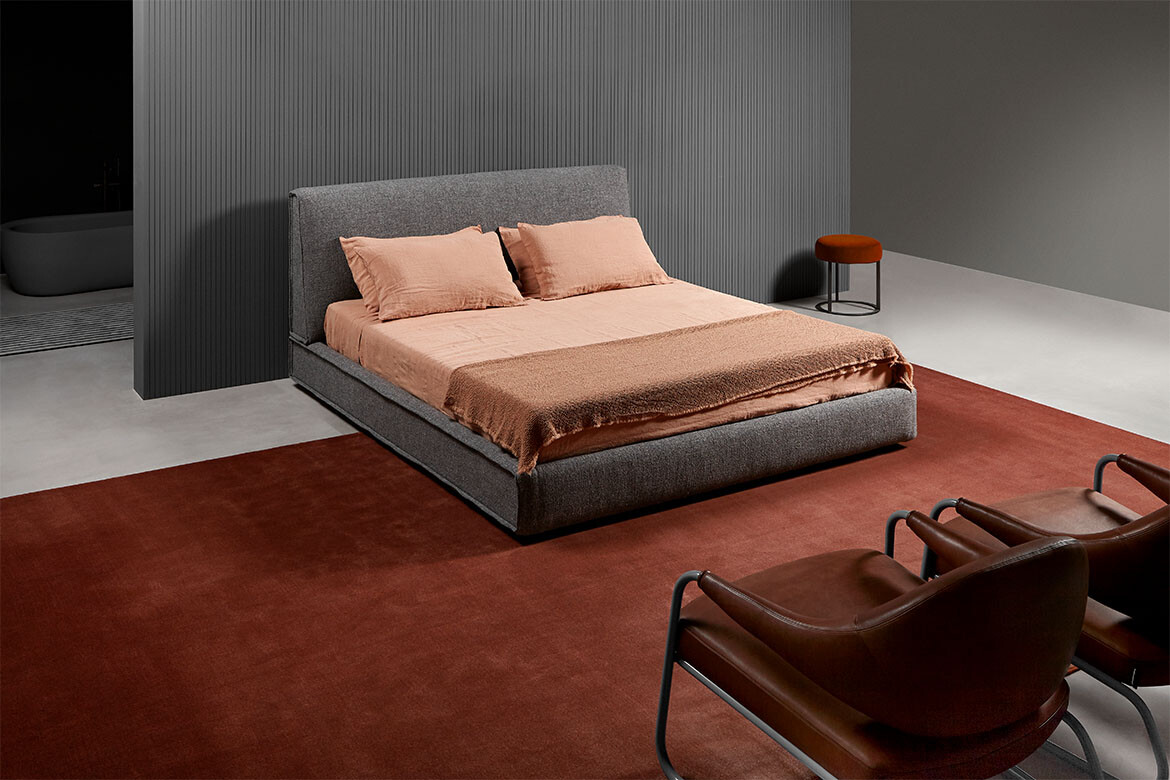 Colombo's contribution to the collection includes the Sofi bed, Ginevra bed, the Charlie bed and more. The Charlie bed represents antoniolupi's journey of transcendence, leaving the boundaries of the bathroom behind to imbue the living areas of the home with antoniolupi's characteristic elegance and style. Designed around two pure geometric figures, a rectangular bed frame and trapezoidal headboard, the Charlie Bed has a dynamic presence.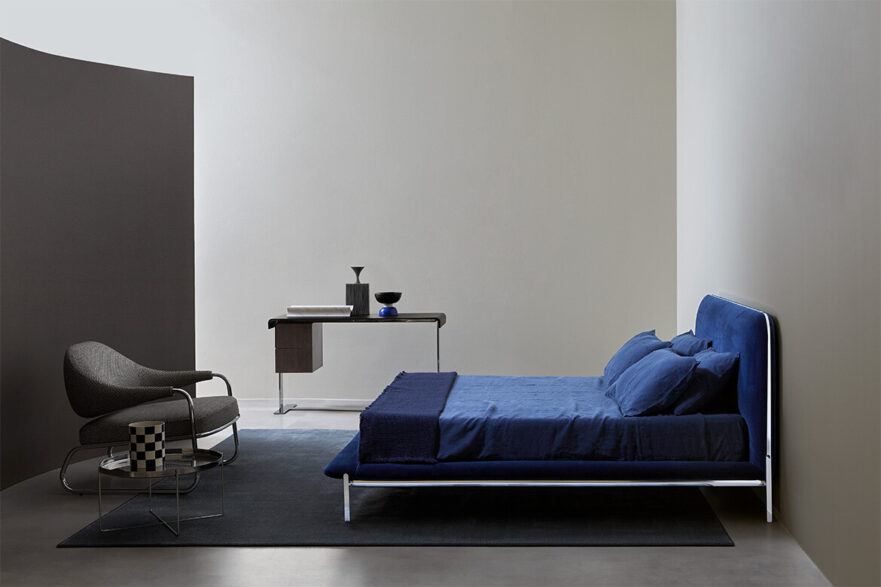 Sofi bed features a sleek 'Brill' aluminium frame that gives a feeling of lightness and elegance. The headboard continues this design language, featuring rounded corners that soften the bed's overall image. Ginevra bed, accompanied by a bedside bench, has an aristocratic allure. A wafer-thin metal profile underlines the base of both the bed and bench designs. This sits in stark contrast to the grandeur of the mattress and bench above – overall giving the appearance the Ginevra is floating in air.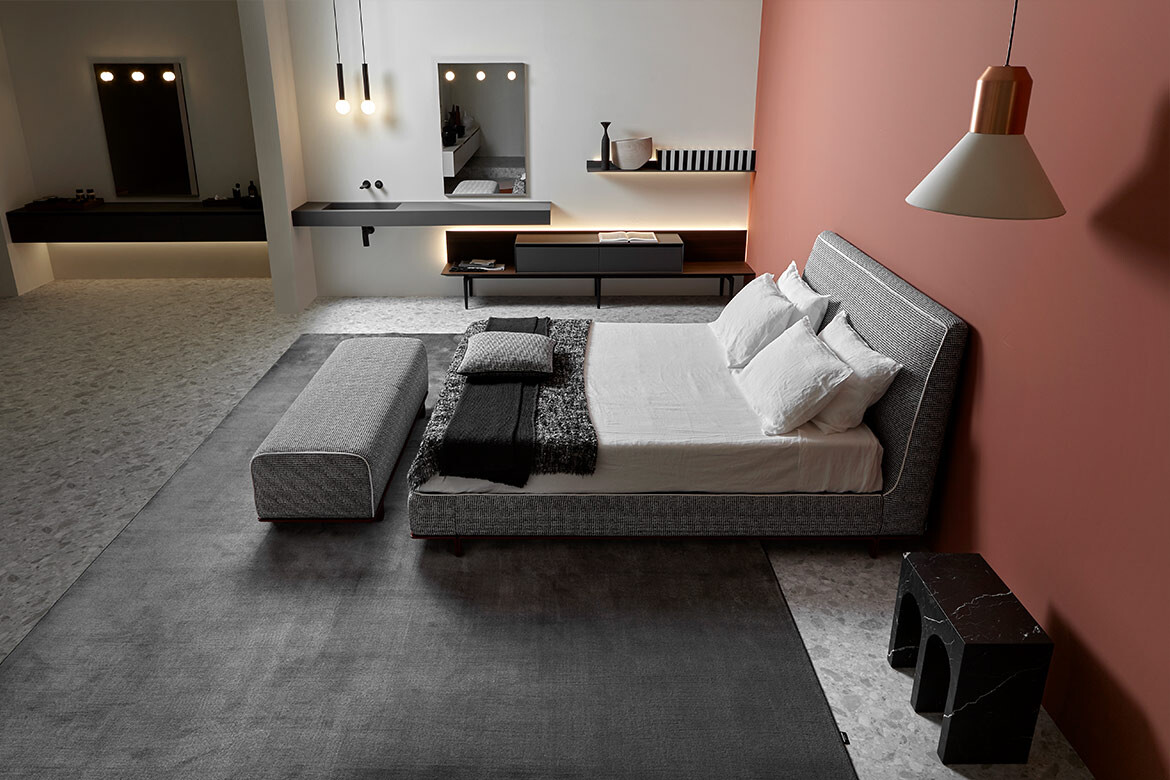 The Atelier collection holds a unique mood with a strong identity which unites the entire living space under a banner of elegance. This home harmony initiates a revolution in the bathroom furniture sector, where the boundaries of possibility are ever extending. Learn more about the evolution of bathroom design with antoniolupi.
For more information on the Atelier Collection visit antoniolupi or contact info@antoniolupidesign.com.au.
antoniolupi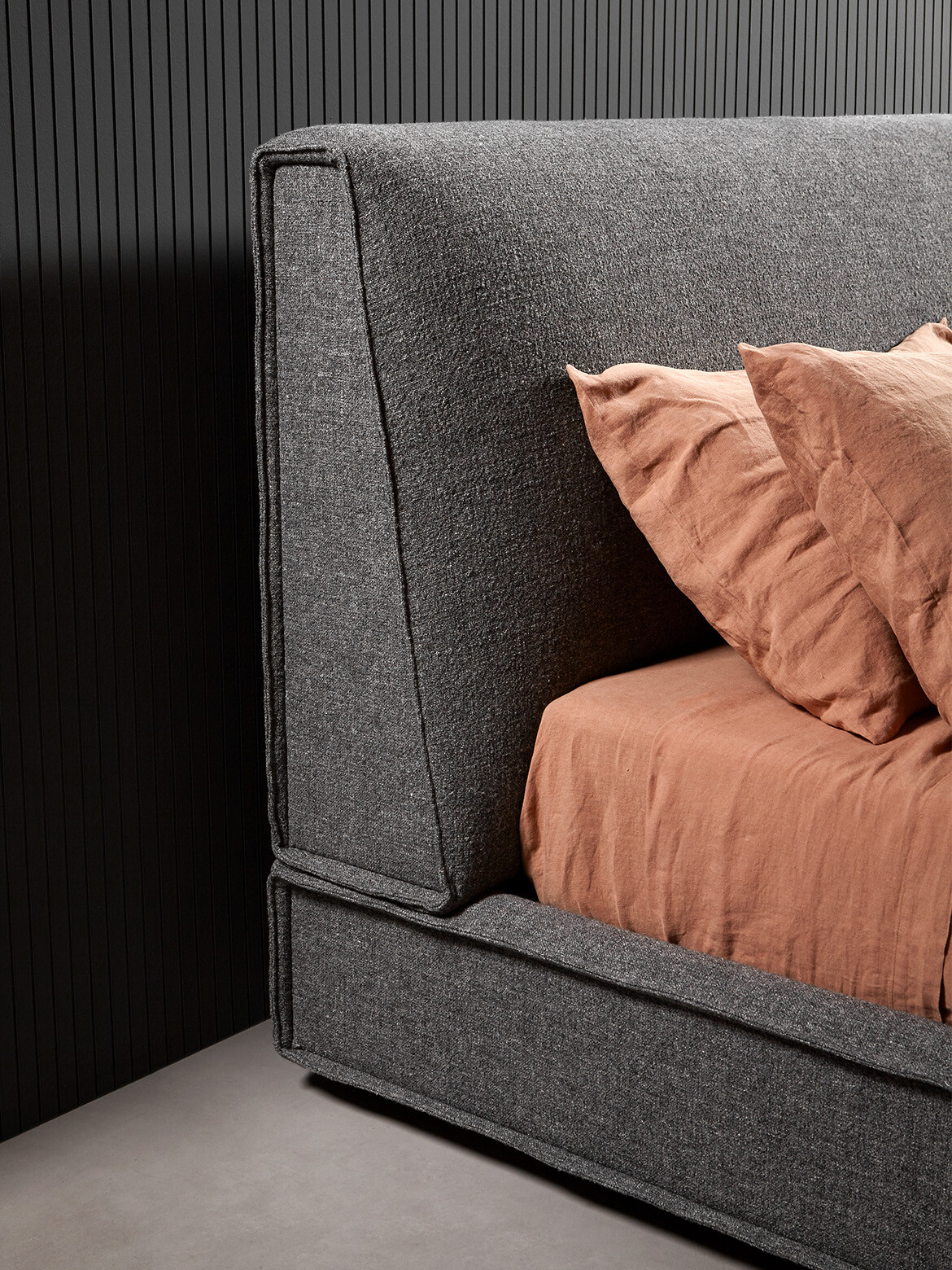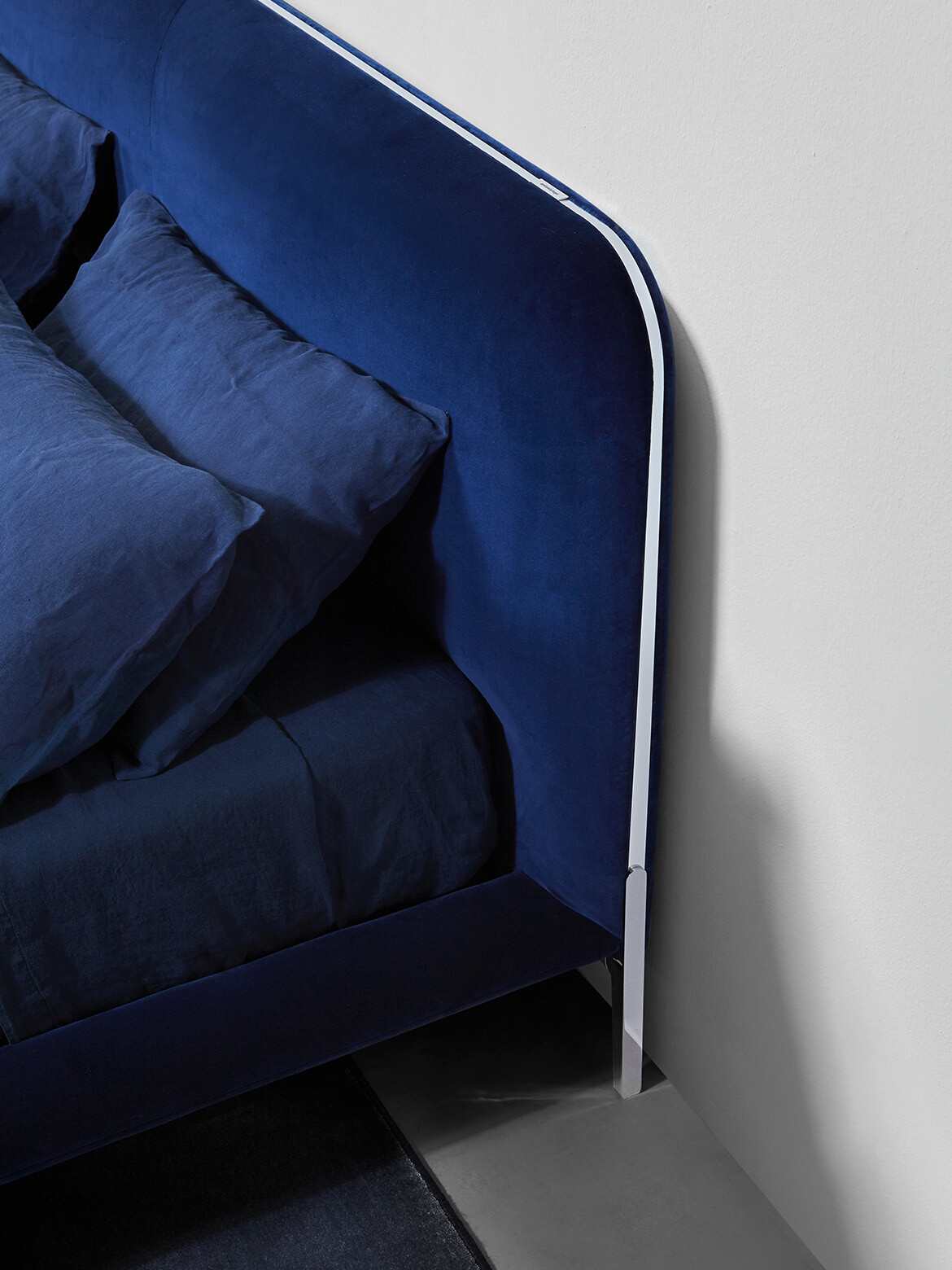 ---