A brand new name in the Australian specification industry, Australian Design & CO (AD&Co) is an identity grounded in the foundations and values of Catapult Design. A boutique architectural and interior design supplier with a firm commitment to the empowerment of local Australian design talent, Catapult Design is a well-known brand trusted by many industry peers and renowned for its exceptional customisation.
Catapult Design rapidly came to represent all things Australia, becoming an international symbol of Australian design and Australian manufacturing. To better reflect this – and to express the company's Australian pride – the name Australian Design & Co was recently chosen to replace Catapult Design as the brand's title.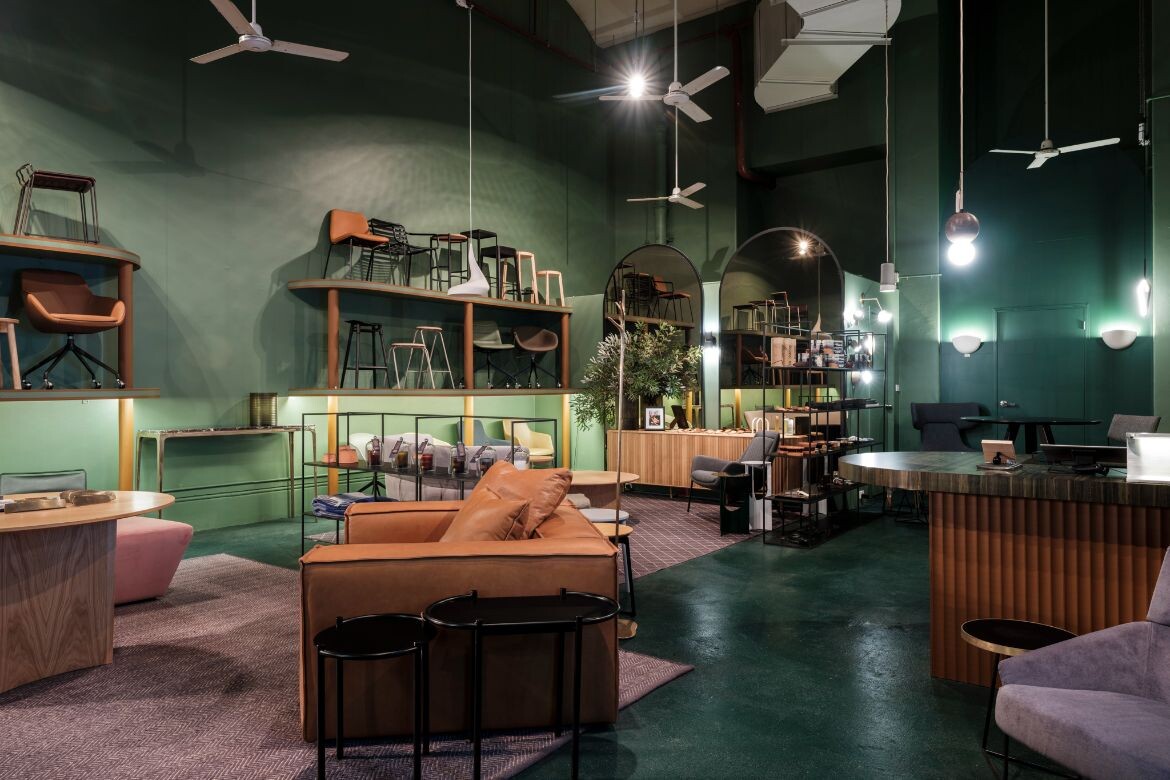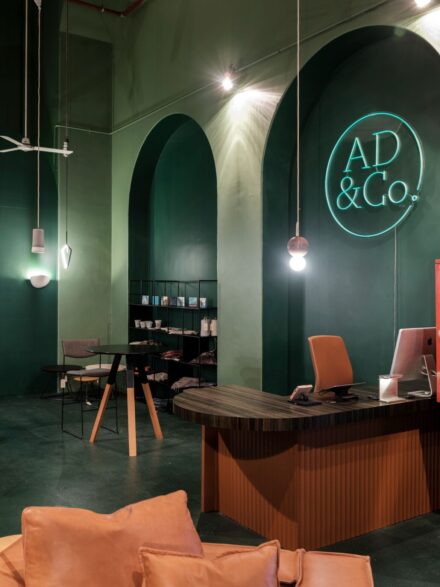 AD&Co pop-up concept store | Photography Tom Ferguson
AD&Co partners with high quality, trusted Australian brands such as Didier; a popular mainstay for commercial fit-outs. Didier is becoming a household name around the country, with recent releases such as the Puffalo Deluxe, the Caldera and Crevasse tables, and the instant-classic Bombala range entrenching Didier's reputation for luxury and craftsmanship.
Industry-leading decorative lighting brand MARZ, along with award winning Ash Allen, newcomer Max Leishman, and Queensland's Fluxwood, round out a diverse collection to address the specifier's every need and cover absolutely everything – including joinery, storage, tables, chairs, outdoor furniture and sofas, homewares and bronze door hardware. Barbera's Bronze range is truly one of the collection's brightest highlights, providing an opulent sense of luxury and sophistication. They can even be adorned with select onyx, granites, marbles, glass, leather and extravagant timbers such as Oak or Walnut to become an heirloom piece which will last generations.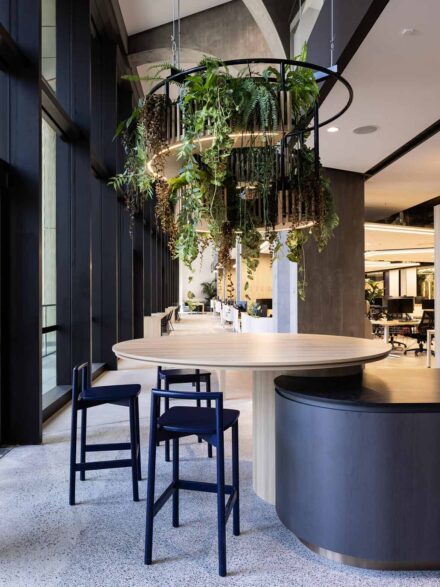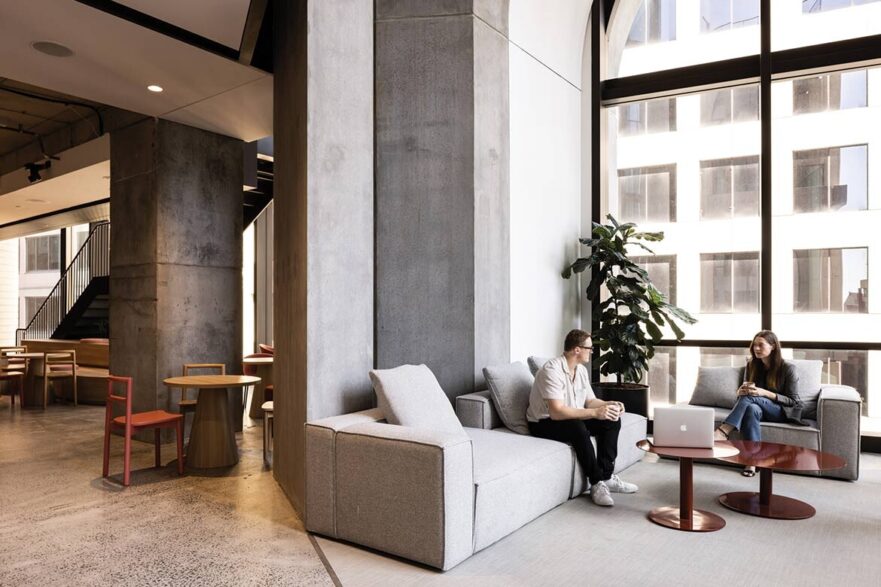 Leigh Johnson and Aaron Zorzo, founders of AD&Co, are dedicated to understanding and addressing the needs of clients. This allows them to assist with customisation, specifications and advice to provide a tailored service which helps architects and interior designers to express their vision as accurately as possible. Their new website helps to make specification easier than ever with RRP and Trade Pricing readily available.
The pop-up concept store is a temporary promotion devised in partnership with Transport for NSW to enliven the Central Station precinct prior to the development of the new Atlassian tower complexes. It is open now at Shop 2, Eddy Avenue (Central Station) between Tuesday and Saturday, or by appointment. For opening hours or to request a quote, take a look at the AD&Co website.
Australian Design & Co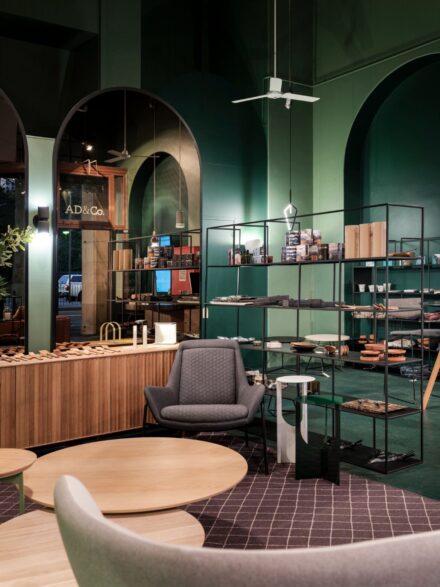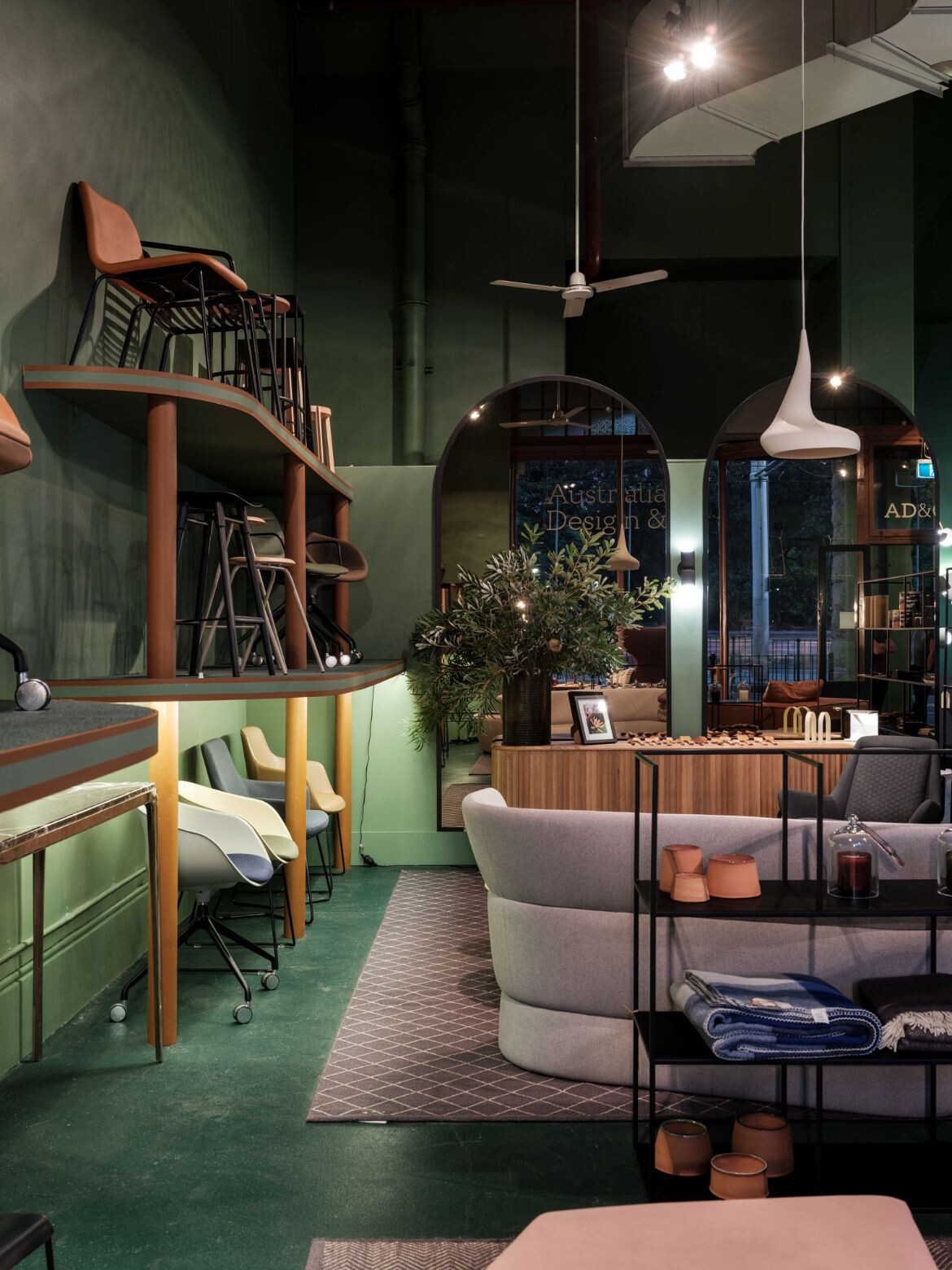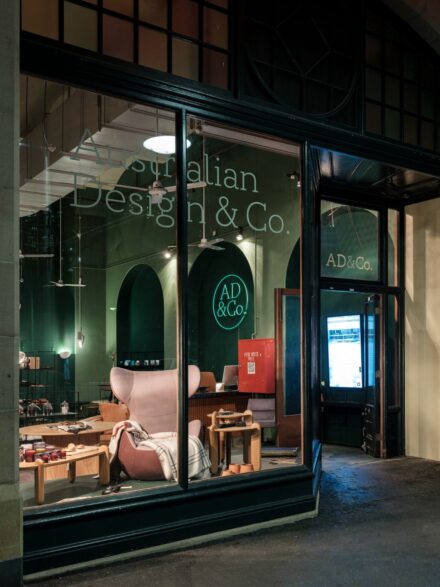 AD&Co pop-up concept store | Photography Tom Ferguson
---