Today, Axolotl works hand-in-hand with leading architects, designers and artists to create unique pieces which challenge standard material and fabrication processes. Australian run, Australian designed and Australian made by in-house artisans, the company provides crucial support to Australia's design community.
As one of the most diverse and exciting companies in Australian design and fabrication, Axolotls rapid expansion from architectural finishes into glass, concrete, terracotta and many other decorative processes came as no surprise. The business is now a design house which drives innovative solutions for art, object and architectural designs that push boundaries.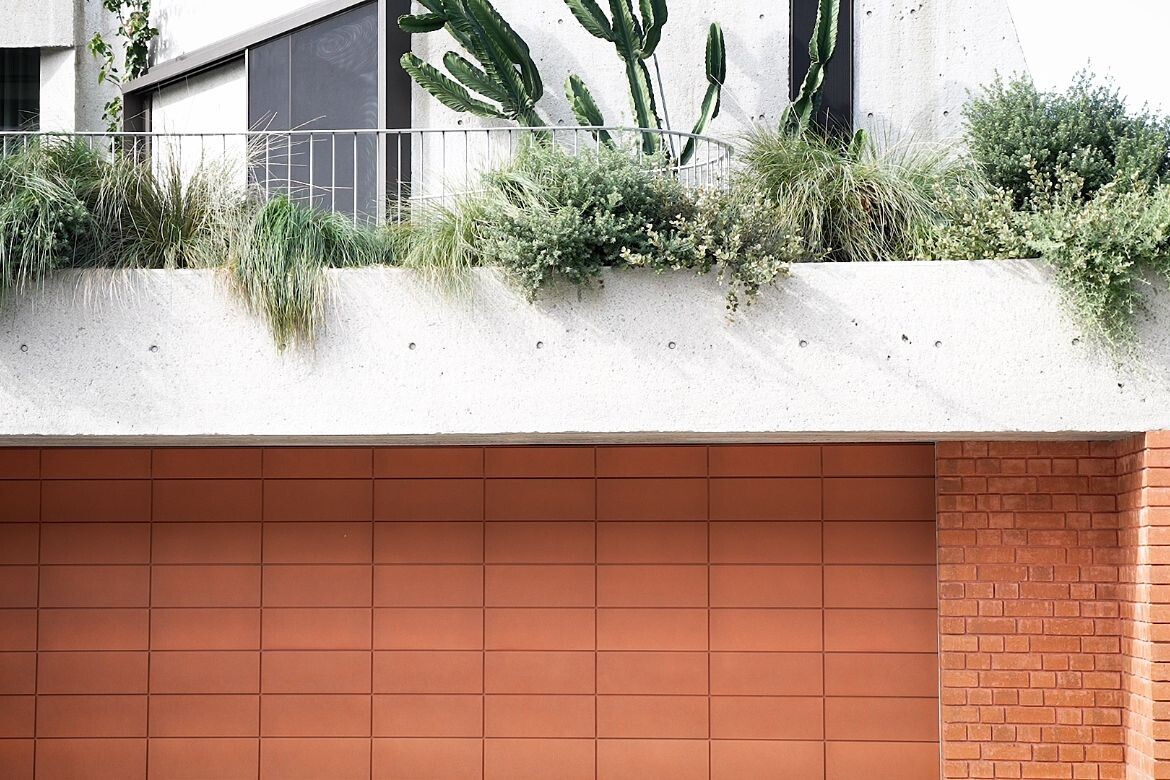 The flexibility of Axolotl's creative team is astounding. One of their recent projects includes the striking Terracotta garage door pictured above, which features a specially developed finish created to tie in beautifully with the red brick façade. Working closely with the architect-turned-artist owner, Axolotl suggested terracotta as a lightweight surface treatment solution which could work on the motorised garage door with weight capacity – and even developed multiple custom terracotta samples to experiment with tone and texture for the project.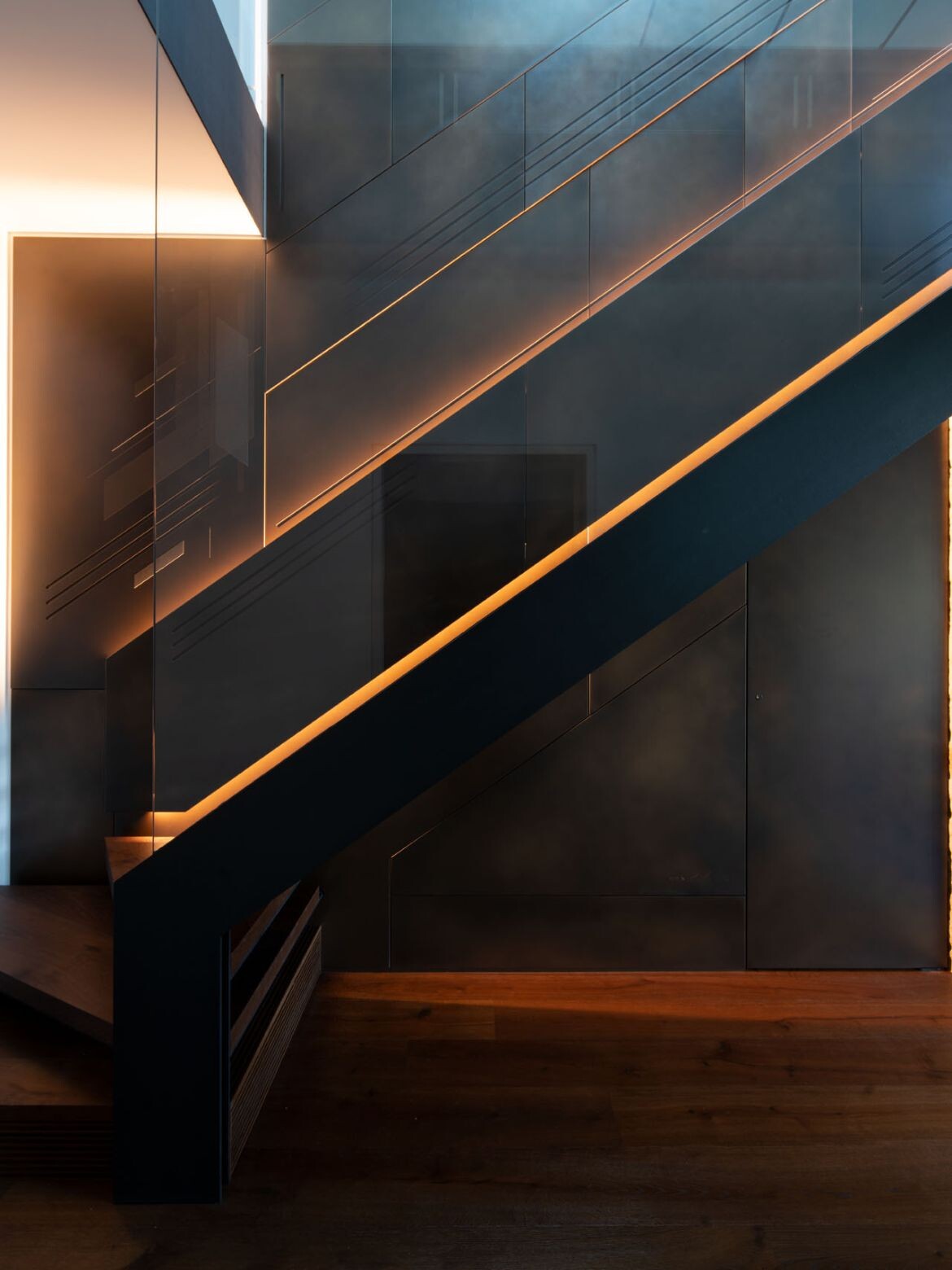 Another project which allowed the characteristic Axolotl ingenuity to shine was their collaboration with artist Marcus Piper in the creation of the AES architectural artwork. AES was crafted using a combination of various innovative techniques, including a hand-polished and patinated Axolotl Bronze surface, precision machining and ultra-fine 3D printing.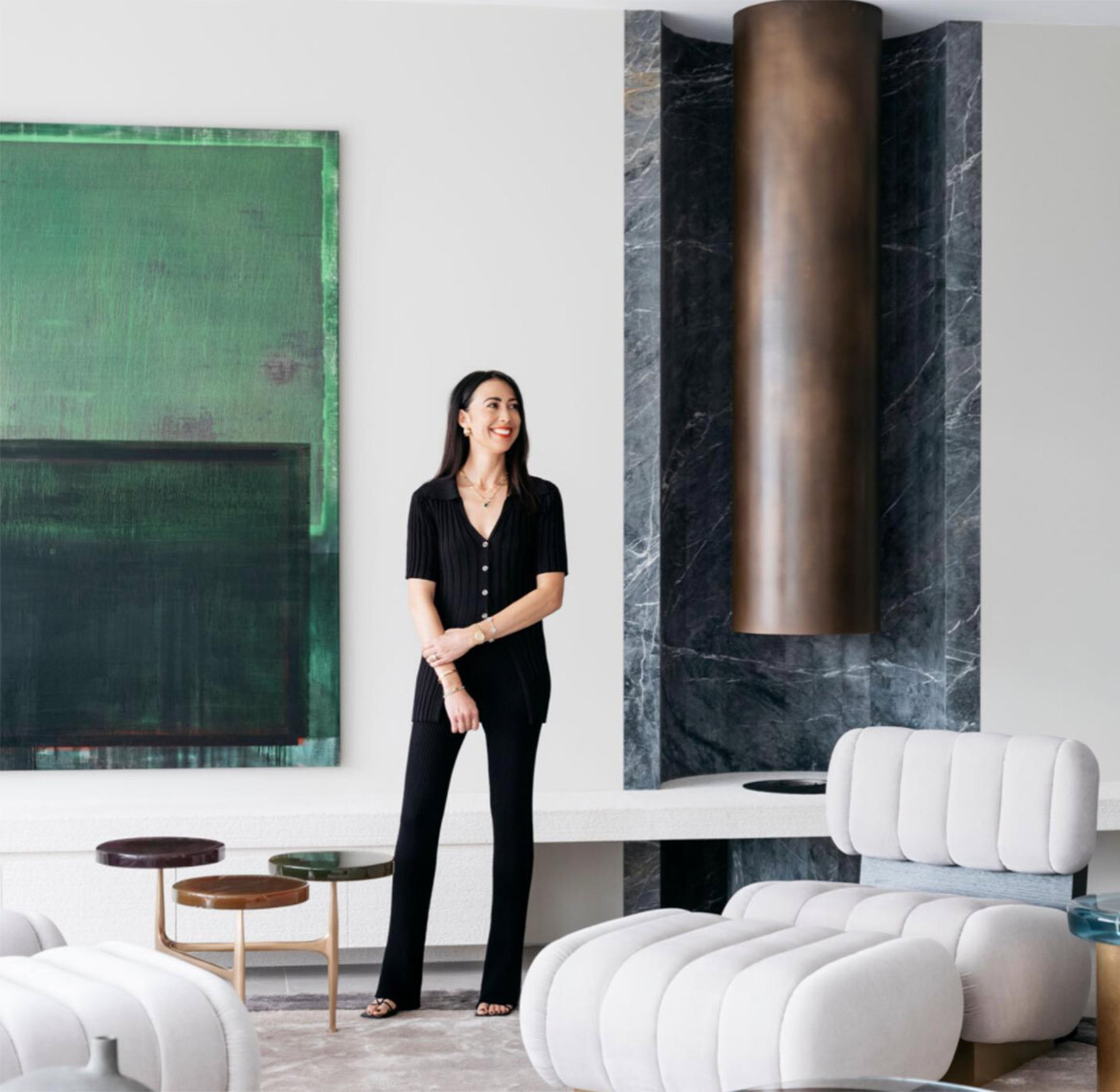 Finally, Residence R & Pavilion House by Nina Maya Interiors provided Axolotl's creative team with an exceptional opportunity to incorporate fluid sculptural forms and art into their designs. The curved fireplace in Residence R appears as a seamless structure of bronze thanks to the ingenuity of Axolotl's applied metal treatments. Axolotl has also done similar work with glass, collaborating once again with Marcus Piper to create the seamless Triptych glass artwork, and the Halito disc artwork which features custom processes to the front and back planes of flat glass – imbuing the piece with striking depth.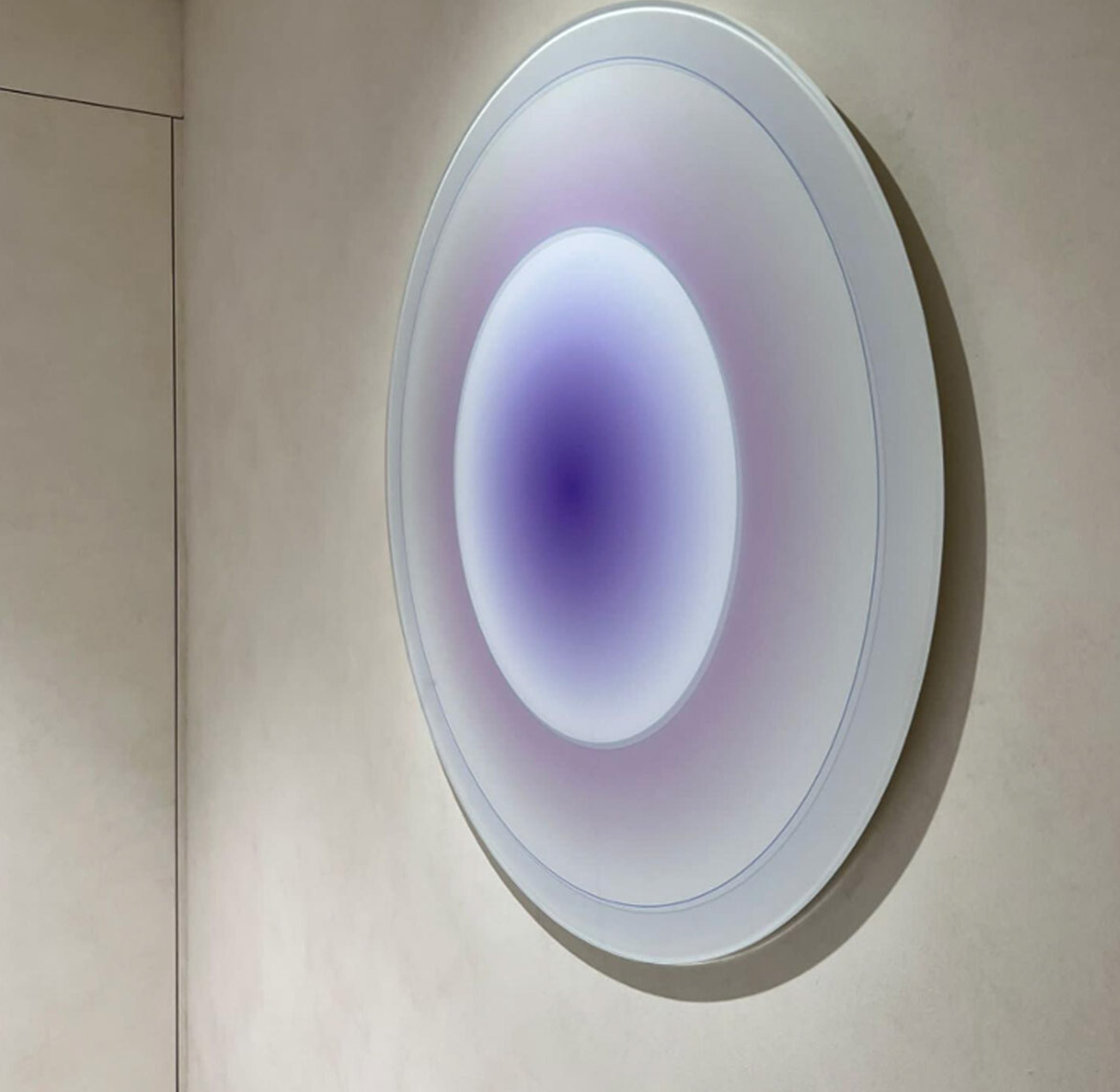 Axolotl focuses on high quality, real and recycled materials which have superior functionality and multiple applications. Unique, handmade solutions created through collaboration are a staple of the Axolotl ethos. Discover more about the evolution of Axolotl here.
Axolotl
---