The Clay Table is Marc Krusin's bold experiment in balance. The British designer resolved the structural challenge presented by the table top resting on a tapered base by developing a connecting piece that, despite its small size, does not compromise stability.
The Clay Table takes its name from a finish option for the MDF-top version, which is made from a special lava-stone paste that is applied by hand using a palette knife to achieve a raw sculptural finish. The lava-stone finish injects the table with the look and feel of natural stone. Tops are also available in black or white toughened glass – in matt or gloss finish – and ceramic tile.
With sizes ranging from 1200, 1400, 1600 and 1800mm diameter, this architecturally sound table can suit numerous small and large scale interiors as a dining, meeting or reception table.
Own World
ownworld.com.au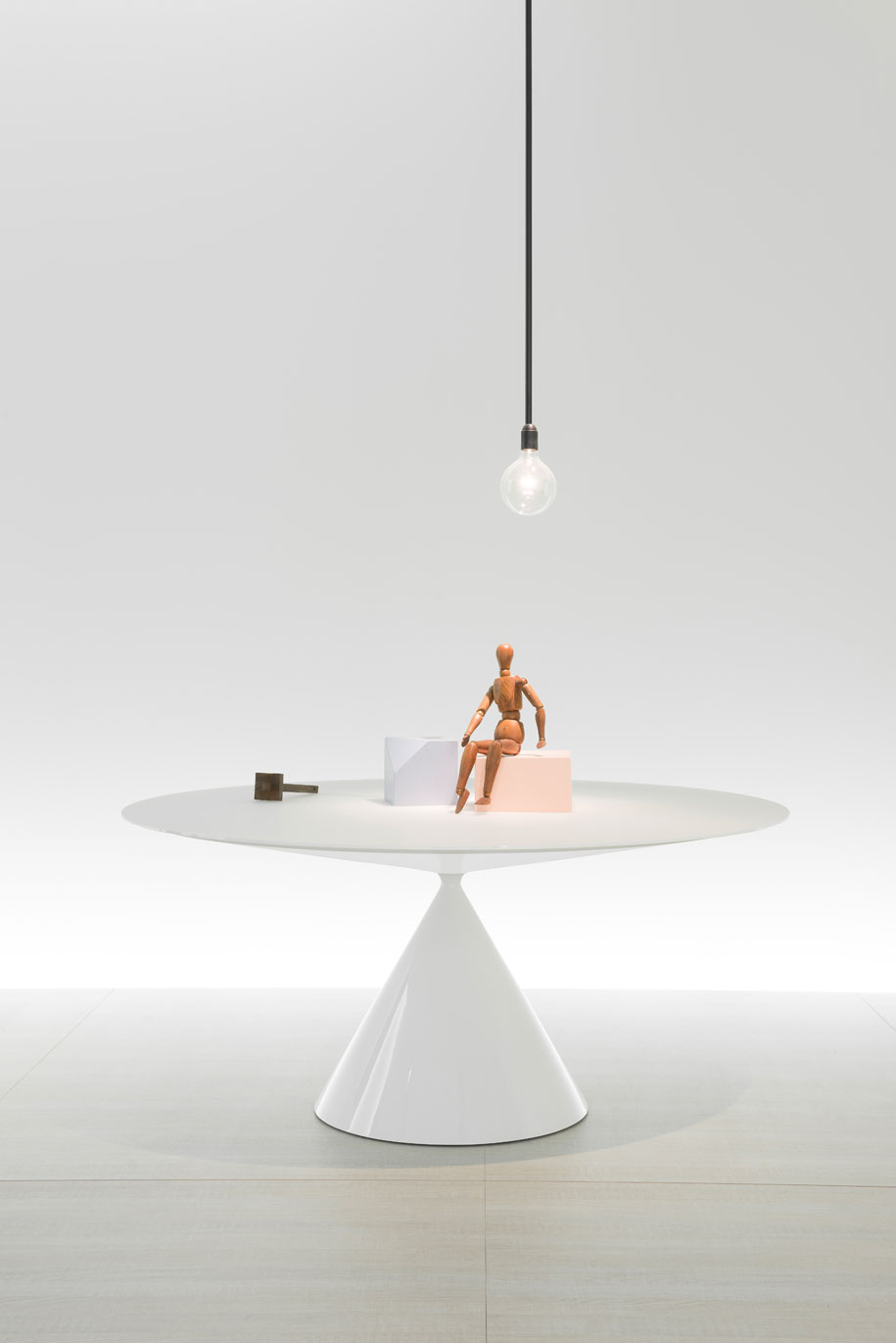 Tags: Designer Furniture
---