Celebrating the design's 40 year anniversary, BD is relaunching the classic Mettsass table (above) by Ettore Sottsass, one of the founders of the mythical Memphis group. Four decades on the table Mettsass has not lost its personality with it's uncompromisingly bold colours and balanced geometry. BD's reproduction is faithful to the original – the structure is made of flat sheets of steel, painted in red RAL 3001 or black. The glass is painted in the same color as the structure.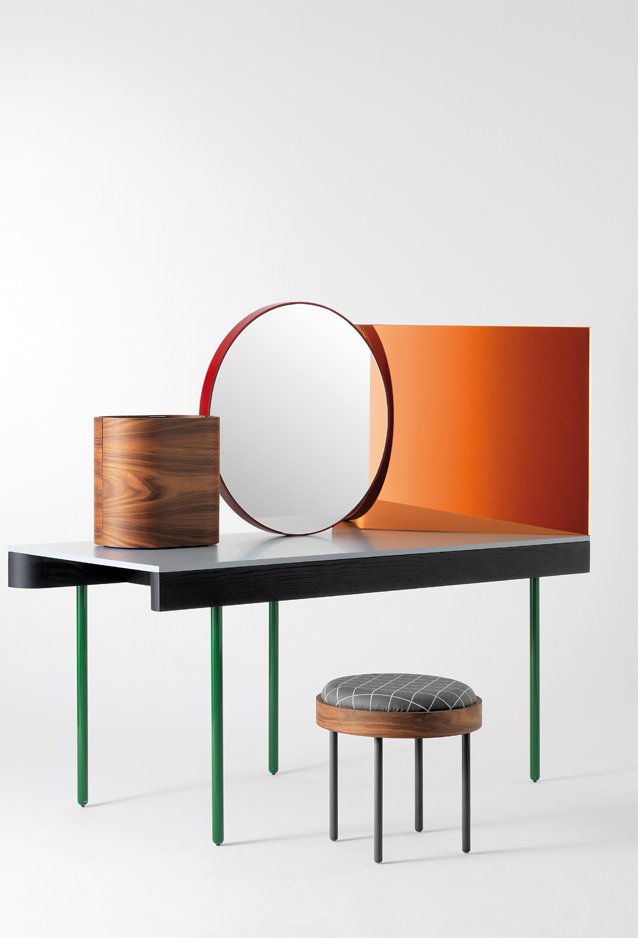 Doshi Levien's Chandlo dressing table and stool is showcases the composite aesthetic of disparate colours and materials combining to create a playful, textured furniture set. The dressing table is a solid ash structure with steel legs and a natural mineral and polymer table top. Mirror is steel and MDF, jewellery box and stool structure are rosewood plywood, stool legs are steel.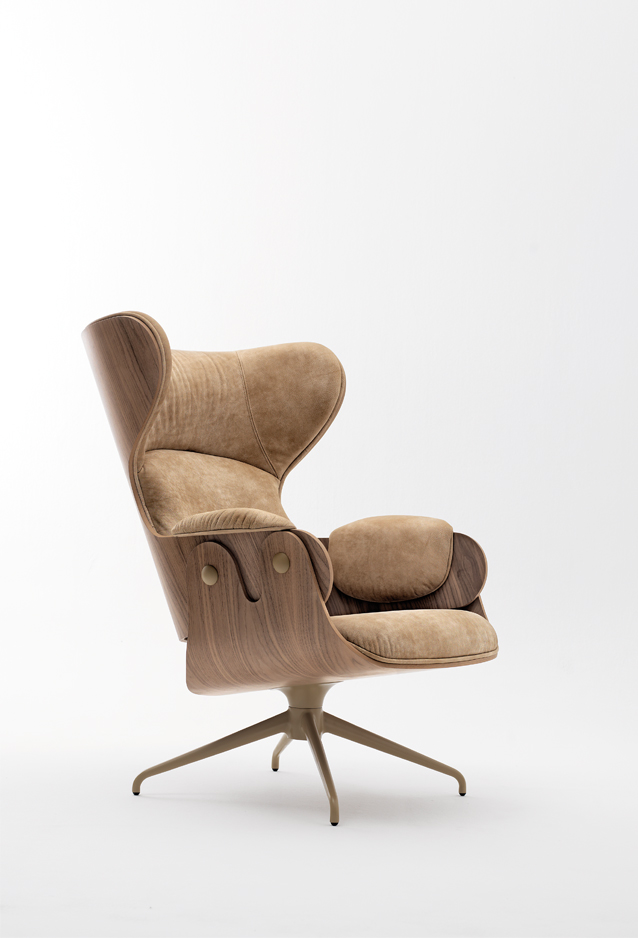 Jaime Hayon's Lounger fuses plastics, quilted upholstery and lacquered wood to create an elegant and comfortable wing chair. Contrasting modern and classical elements lend sophistication and personality to this piece, available in wood and other mono-colour finishes.  Legs are tubular steel with micro-textured finish colour, seat, back and footstool in varnished walnut plywood, or nature varnished, or lacquered. Metal upholstery buttons in the same finish as the structure. Arms, seat, back and footstool upholstered in BD fabrics and leathers.
Tags: BD Barcelona, Designer Furniture, Doshi Levien, Ettore Sottsass
---