Since the original 1968 Italian beanbag Sacco design by Cesare Paolini, Piero Gatti, and Franco Teodoro for Zanotta the beanbag has been a love/hate affair that defines each era. In the sixties, the Sacco was pear-shaped and leather-covered (1st dibs has an original black leather bag listed at $1331). By the seventies it was replicated the world over in fabric, leather and PVC, and while the pear shape stayed pretty much the same, there were plenty of homemade numbers blurring the lines towards rounder and fatter options.
In the eighties and nineties they fell out of favour, were only cheaply manufactured and filled with low-cost polystyrene that flattened and escaped the bags.
Today, the beanbag is huge with big brands getting behind the design with great fabrics, leathers, sheepskin and indoor outdoor options. Shapes have changed too with long, short, flat, round and wedge versions or even furniture shapes. What remains the same is the original design intent to be aesthetically appealing, comfortable and unique.
Fill is a big issue. Polystyrene is light and inexpensive but not biodegradable. Recycled (though not recyclable) polyester beads are a better option, being generally made from post consumer waste, are non toxic and hypoallergenic.
The better option is one of the eco-friendly products such as Envee, made in Melbourne from Ingeo (a polylactic acid performance material made from greenhouse gasses). While 100 per cent bio based and producing 80 per cent fewer greenhouse gasses during production, the balls are bigger than usual so expect a different feel.
Wilson & Dorset – Shaggy Beanbags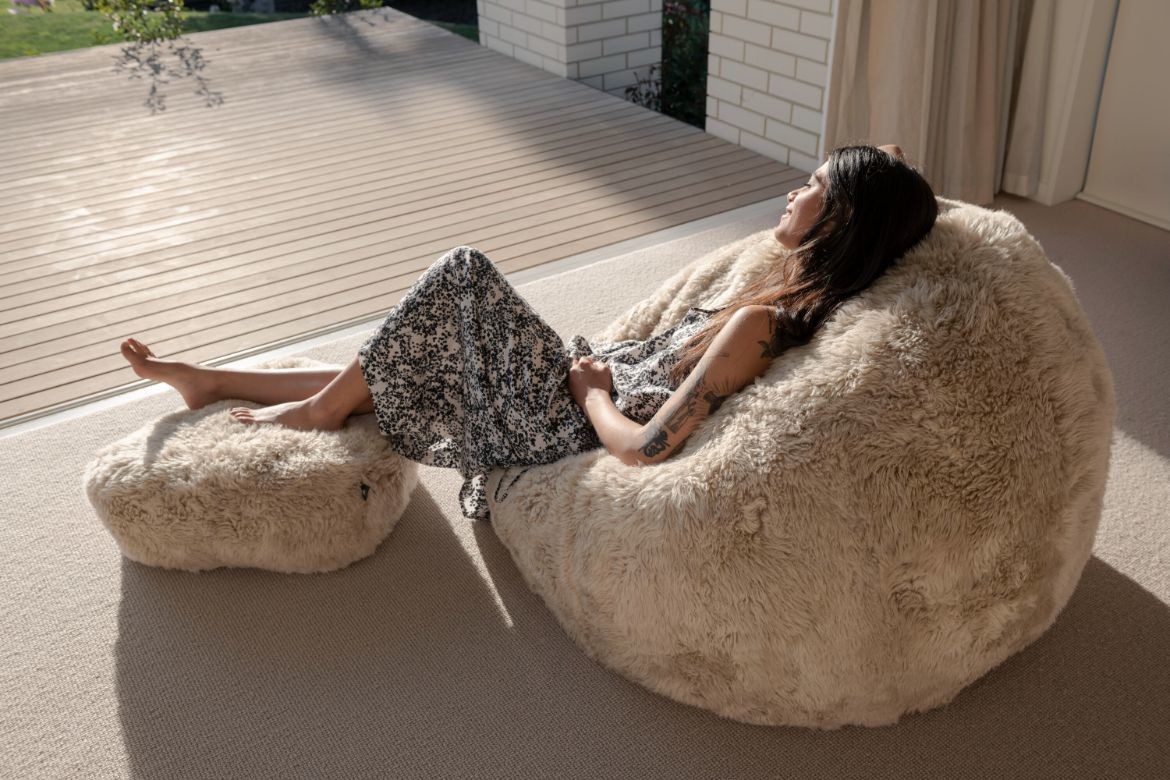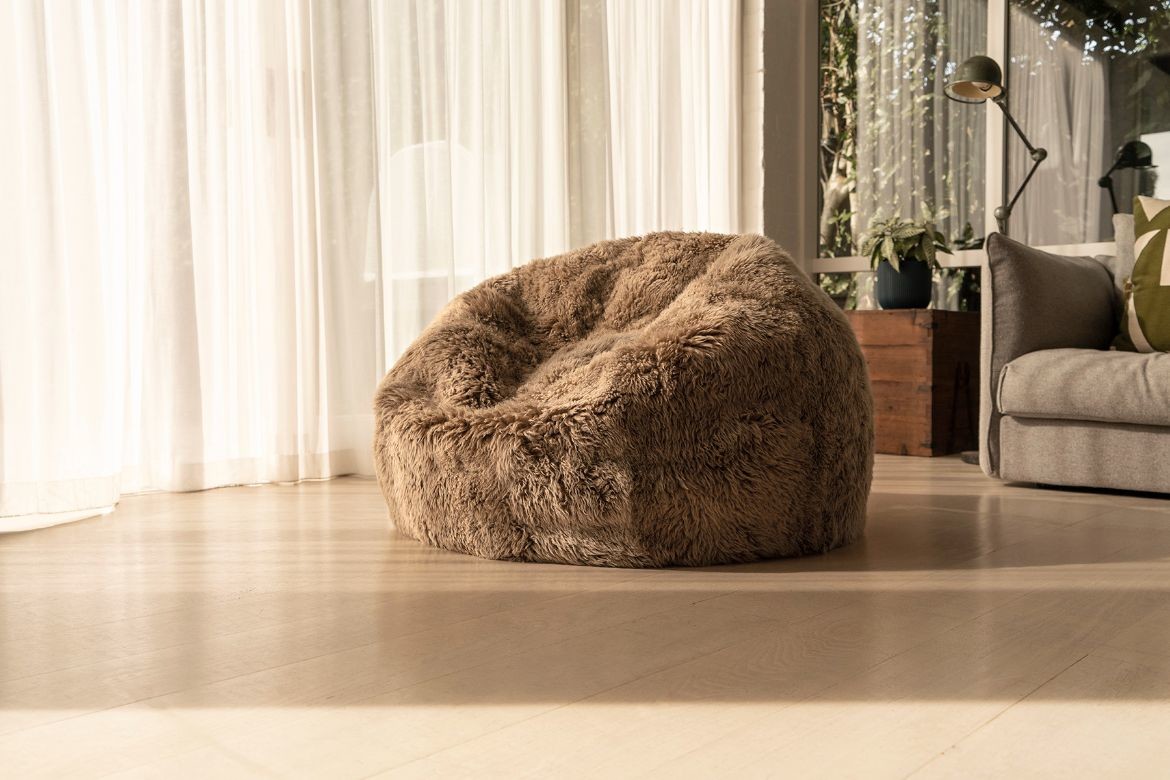 Arguably the biggest shift in beanbags is into the adult market. No longer the realm of slacker teens alone, the beanbag has grown up and the Shaggy Beanbag is proof positive. A rounder shorter profile that does away with the extra bit on top, Wilson & Dorset's design is at home in any contemporary interior.
The form hugs the body with no sink once seated. This is important if you don't want to sprawl out and onto the floor as you get in or out. Made from premium New Zealand sheep skins, the finish is available in three lengths: 12mm (similar to shearling), 40-50mm for a dense overall plush and 60-80mm, which preserves the natural curl and growth of each sheepskin, and looks amazing.
A cow hide suede base reduces slipping, while the whole is secured by a hidden safety zipper and beans are kept secure in a liner. This is a natural product, so keep it out of the sun, keep it clean with a gentle vacuum (no bristles) and spot-clean any spills as they occur.
Fat Boy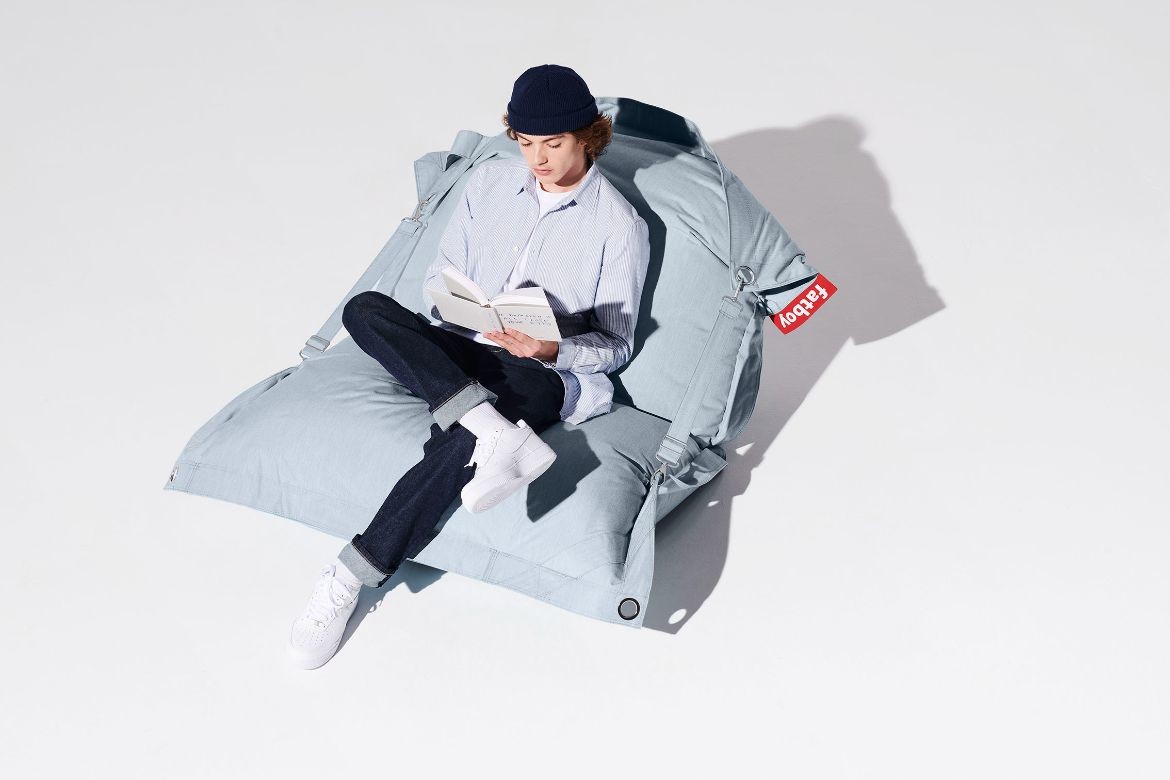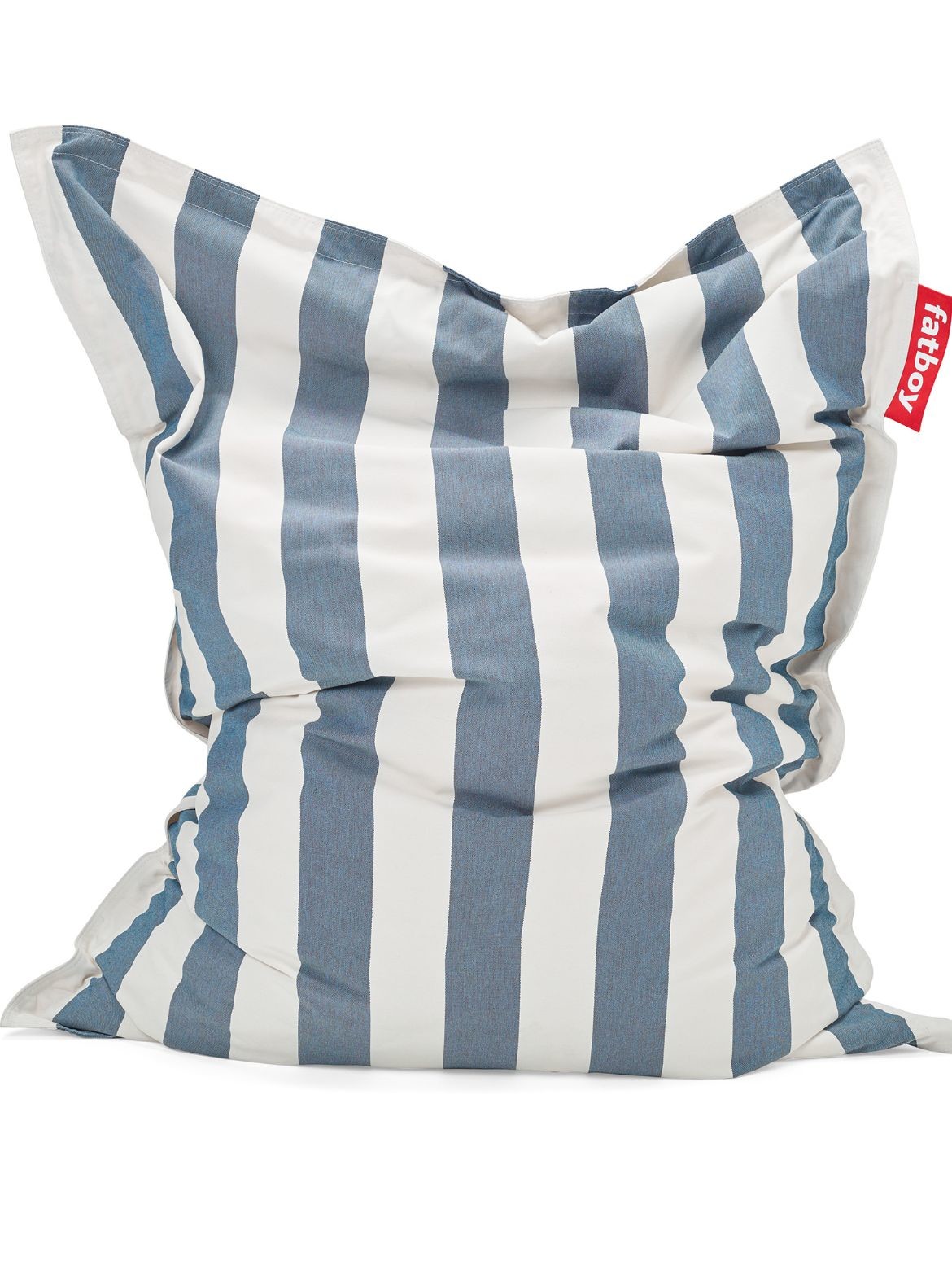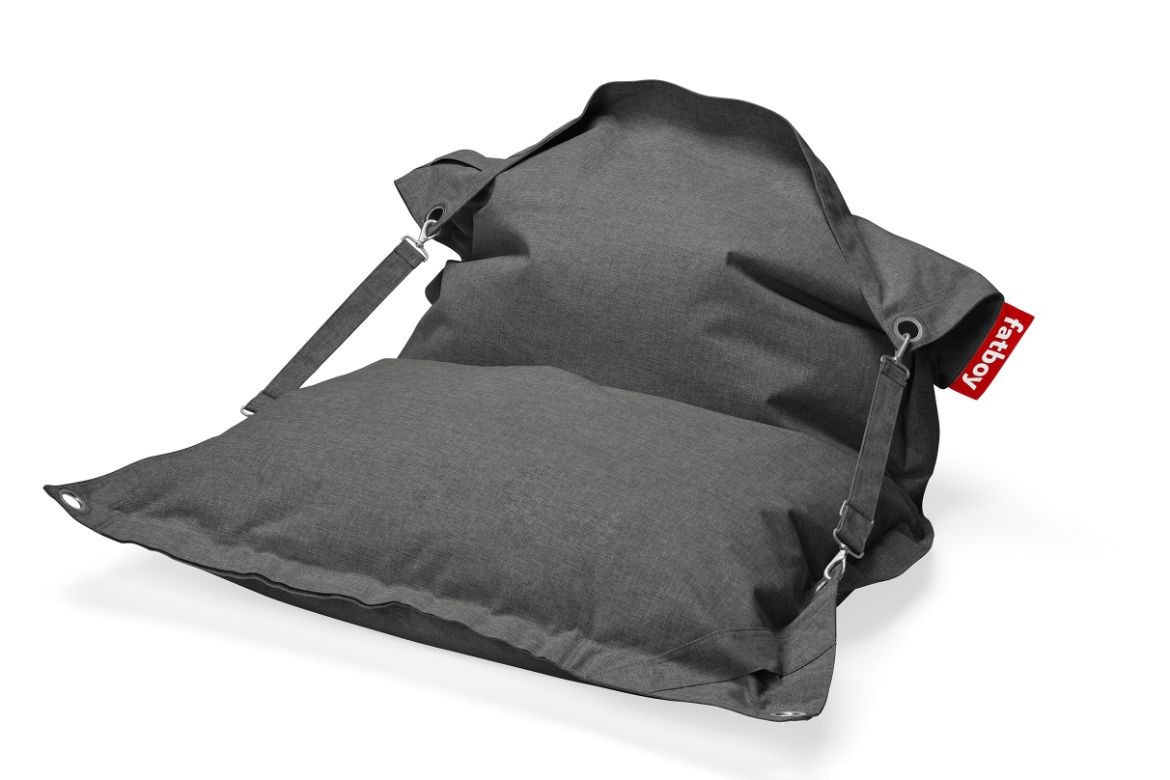 One of the first to go with the flat-shaped beanbag, the Fat Boy adds a huge whack of colour to the outdoor or indoor palette. Made of high-quality water and dirt-repellent fabric, it's also UV resistant to reduce fade. It can be wiped clean with a moist cloth or machine-washed as needed. Rather than go the way of the chair shape, the Buggle Up uses a clever design strap to turn a single seat into a two-person garden lounge.
Fat boy beanbags are filled with 100 per cent recyclable EPS beads that can be reused up to seven times. EPS beads are made of expanded polystyrene granules or pellets, also known as Airpops. These pellets are blown into beads whereby the final polystyrene mass is only 2 per cent. The remaining 98 per cent of the bead's mass is air.
Koskela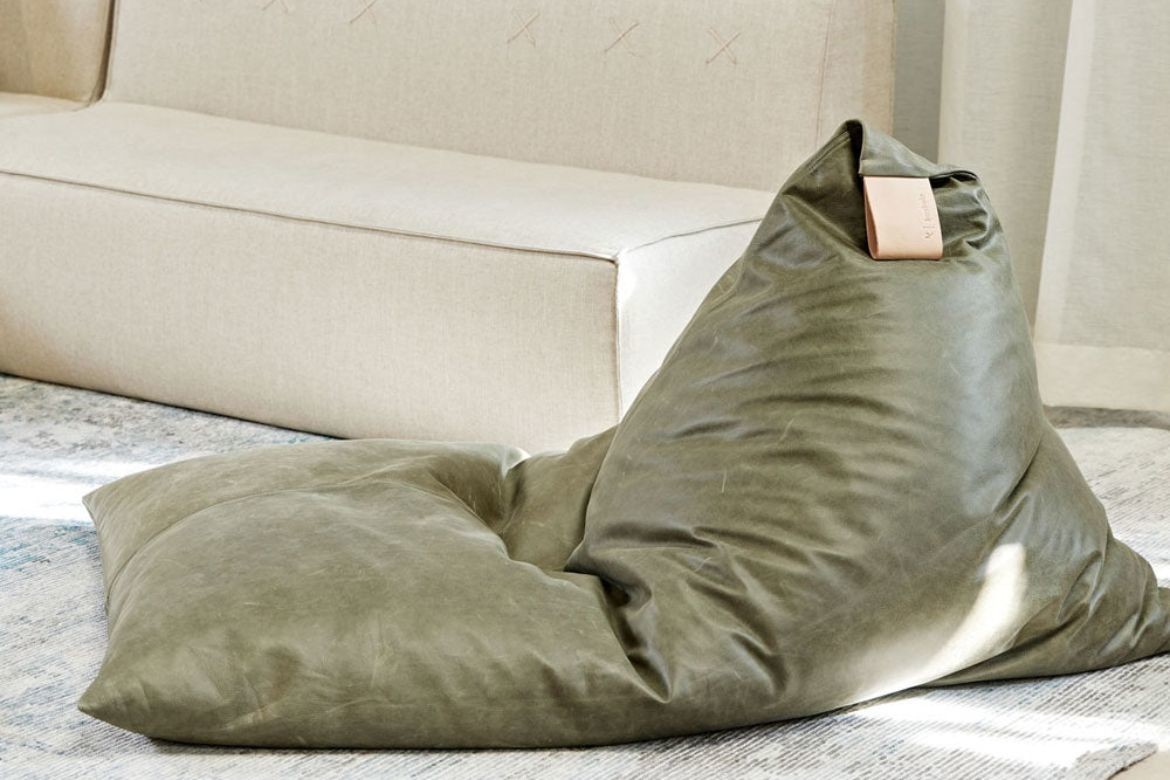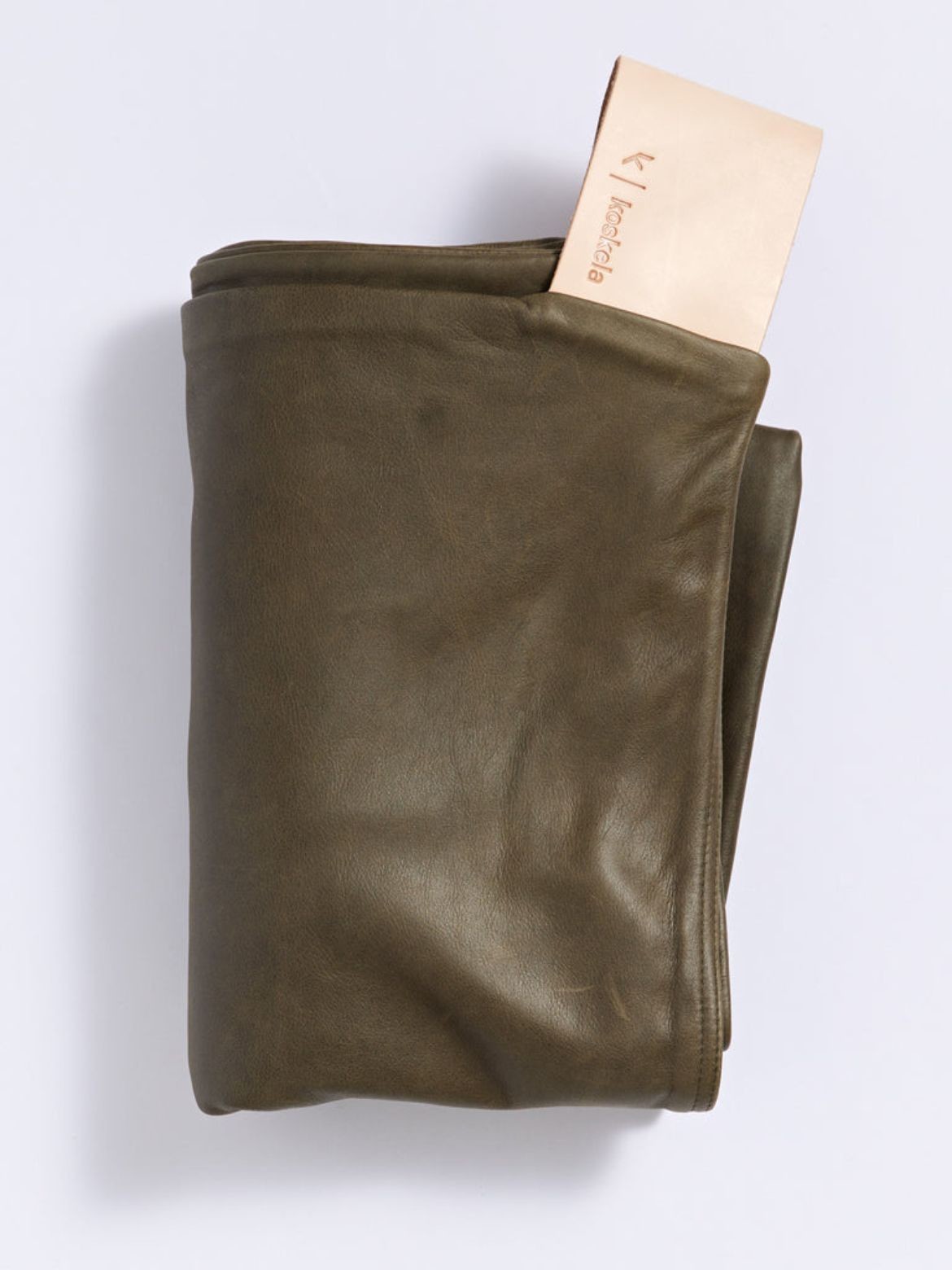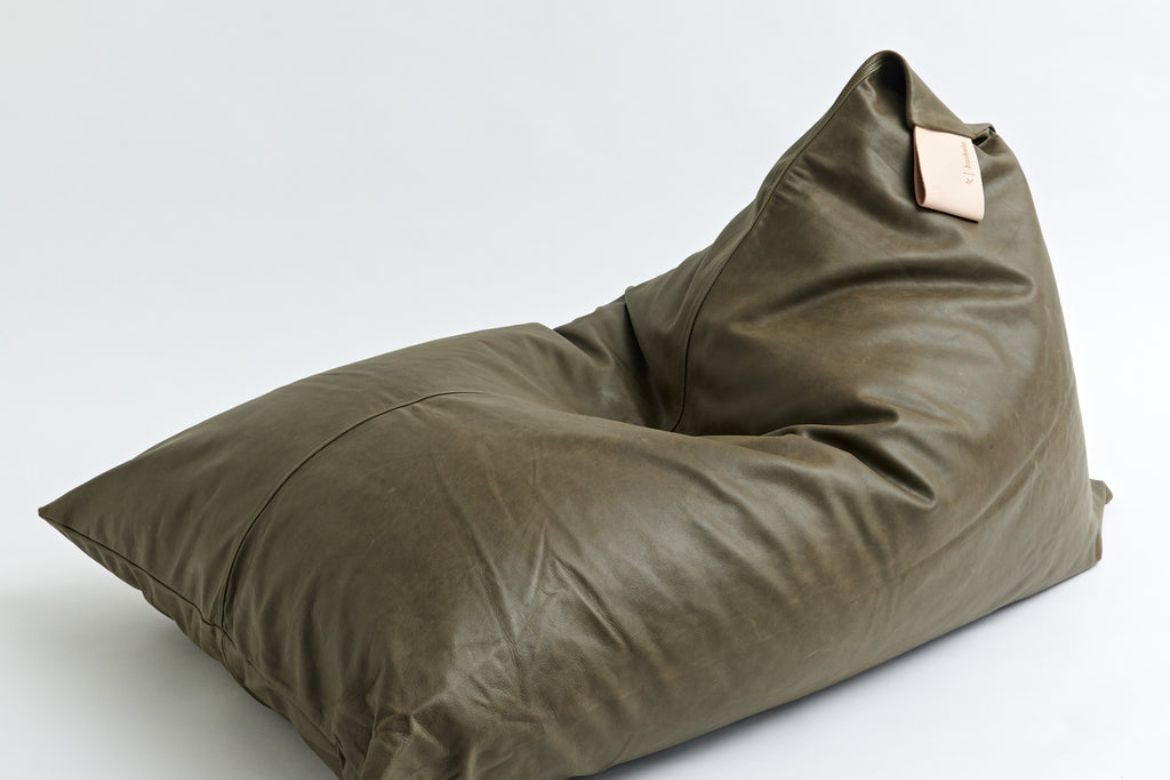 The buttery leather of Koskela's beanbag is hard to beat. Comfortable and sophisticated, the beanbag gets better with age. Designed with flexible living in mind, they're lightweight and easy to move around. Finished with an industrial zip and embossed Koskela leather tag, the liner and Envee filling are sold separately.
Old school options of corduroy in Asphalt, Olive and Nougat are available, as are options with fabric by Raylene Miller and Regina Wilson.
The Linen Society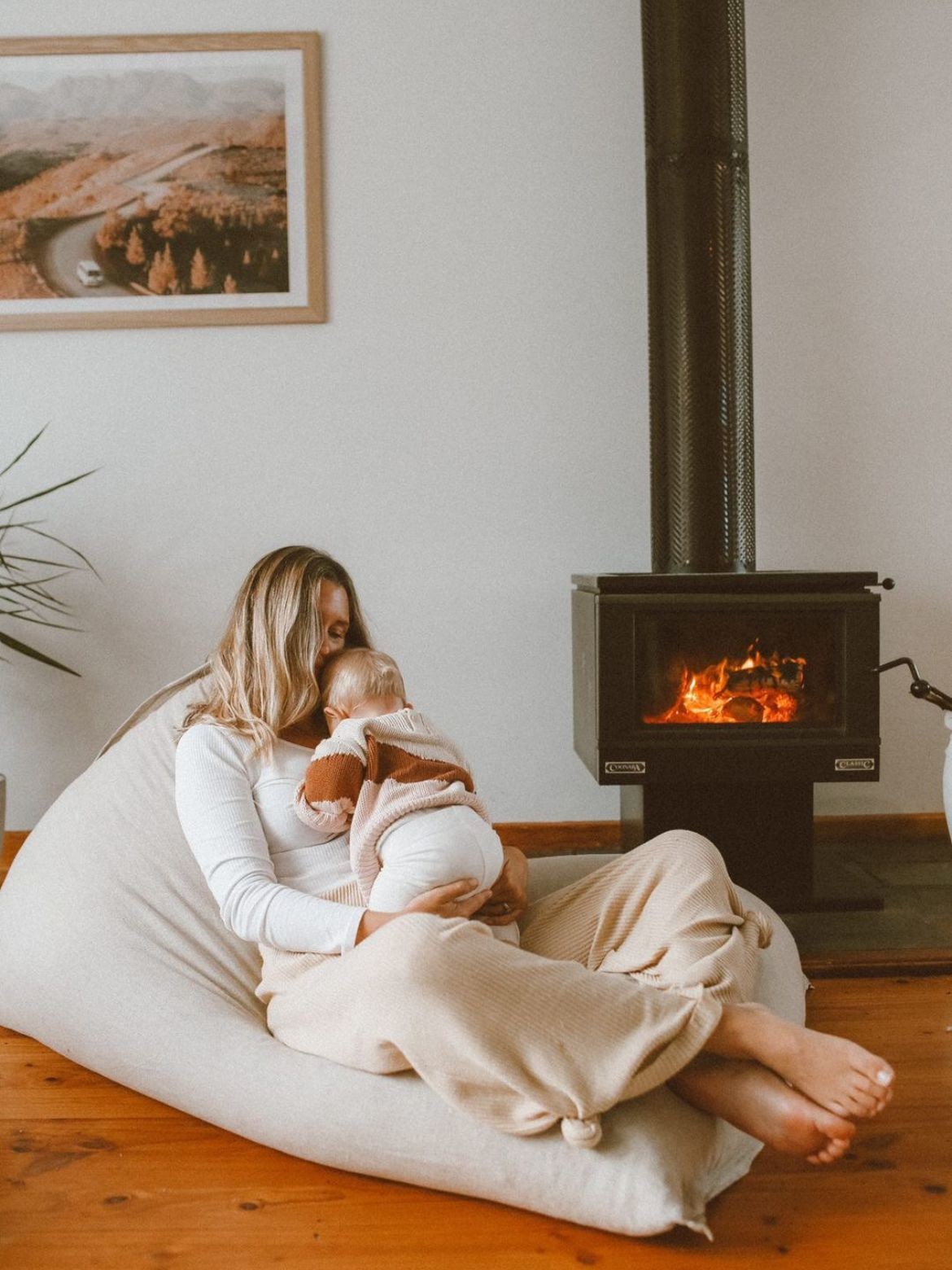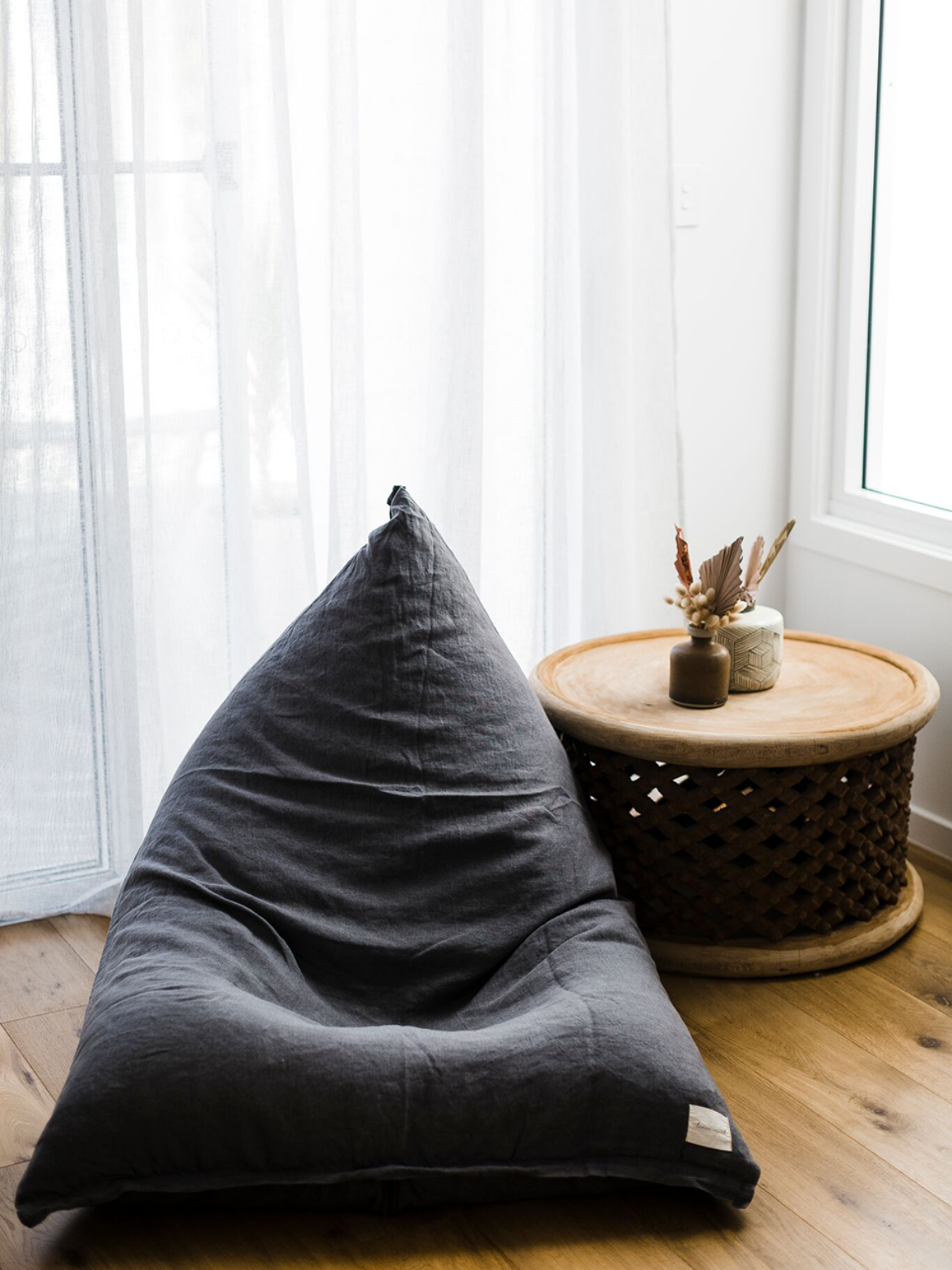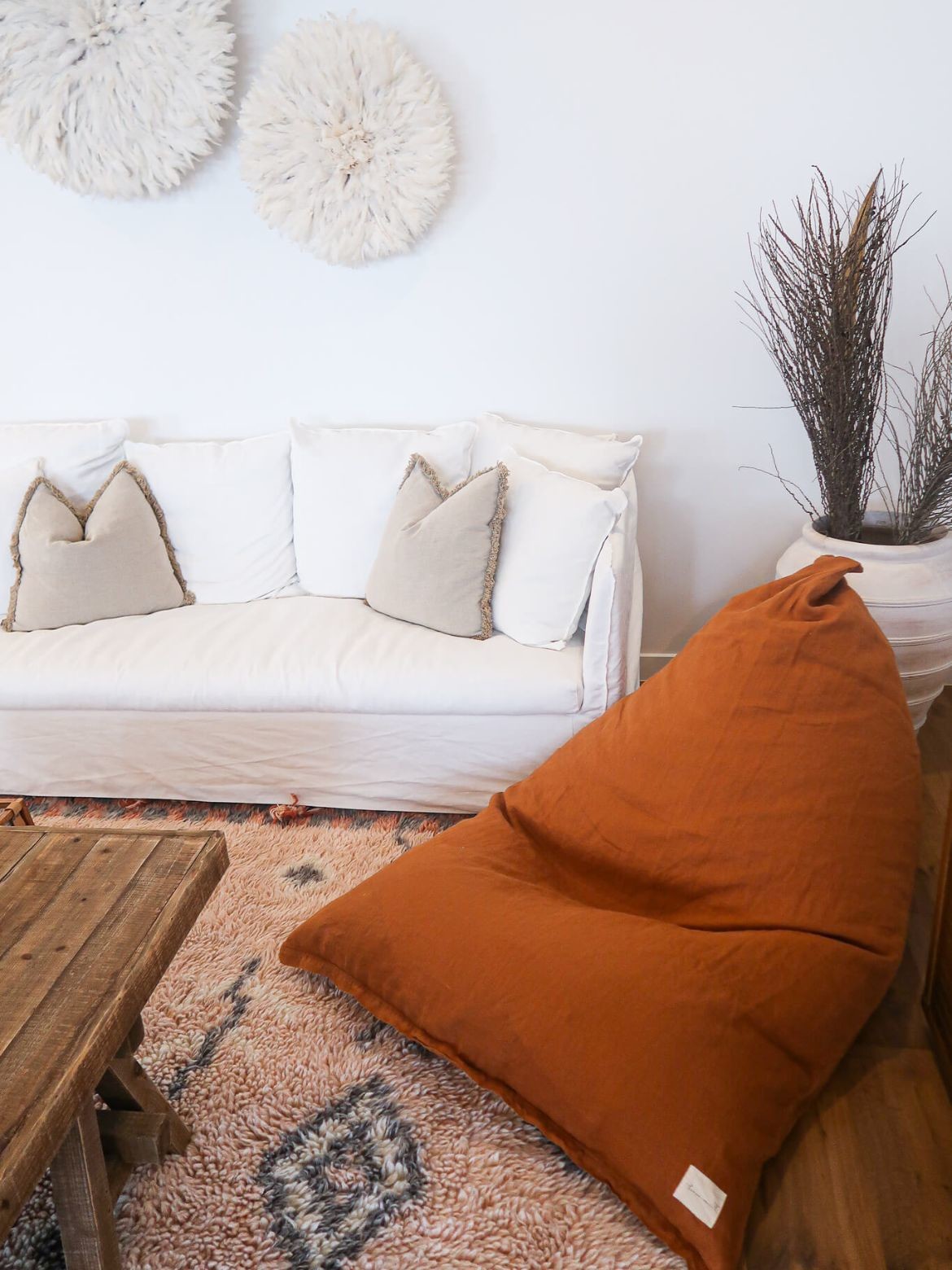 Ethically sourced from France (renowned for the best flax in the world), the high quality linen is a natural, eco-friendly fibre made from flax plants. Moreover, the manufacturing of flax plants requires less water and energy than cotton and can be grown without fertilisers or pesticides. The entire flax plant can also be woven into the fibre, meaning less waste.
The Linen Society's beanbags are everything you would expect from this fabulous company. Designed in Australia with three beautiful colours to choose from – Natural, Charcoal and Tobacco, the shape is teardrop with a secure outer zipper, plus another for the liner. The bags are sold unfilled, so choose an eco-filling to go with the Linen Society's choice of STANDARD 100 by OEKO-TEX® – one of the world's best-known labels for textiles tested for harmful substances.
PS: Linen is stronger and more durable than many fibres and is 100 per cent recyclable and biodegradable, making it one of the most sustainable fibres on the planet.
Lujo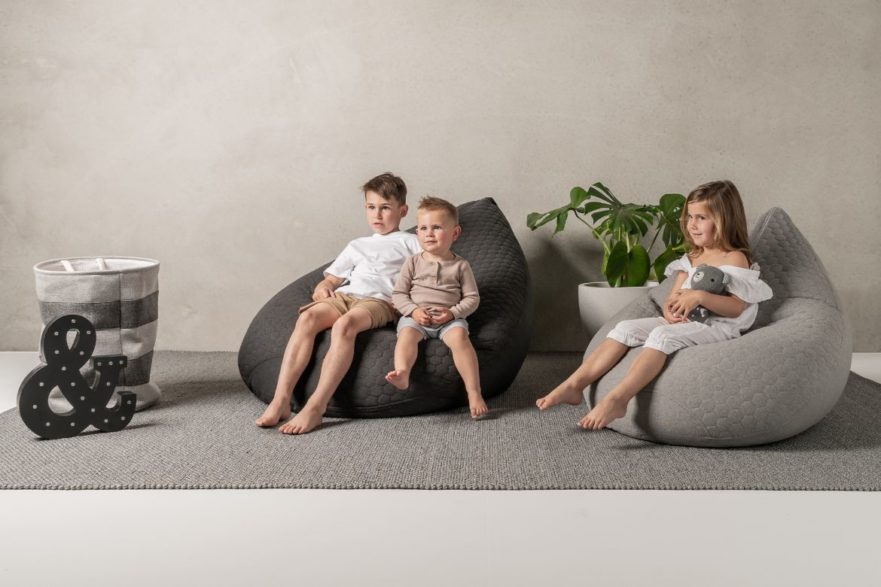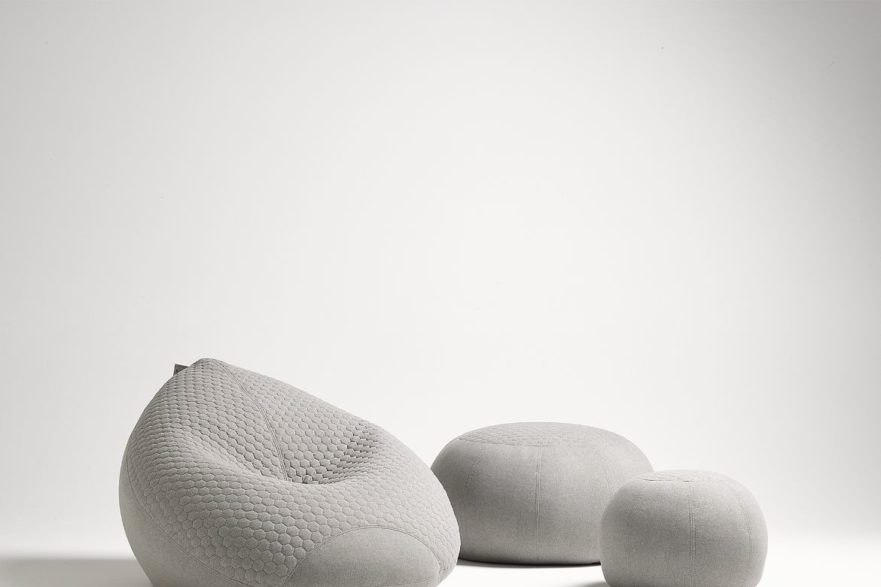 These sophisticated beanbags by Lujo are effectively a preformed slump designed to cradle the body rather than mould around it. That said, they do hug the body almost perfectly. Made in New Zealand with a quilted top for both comfort and structure, the form incorporates a structured back support and high seat for ease of getting in and out!
Resistant to abrasion and pilling the Textilia Momentum cover "At Work' is available in a heavy-duty commercial grade range. Fire-tested AS1530.3, ISO5660, and AS3837, the polyester cover features UV-resistant stitching. The filling is sold separately, but again Envee Beans are the suggested supplier.
Zoe by Verzelloni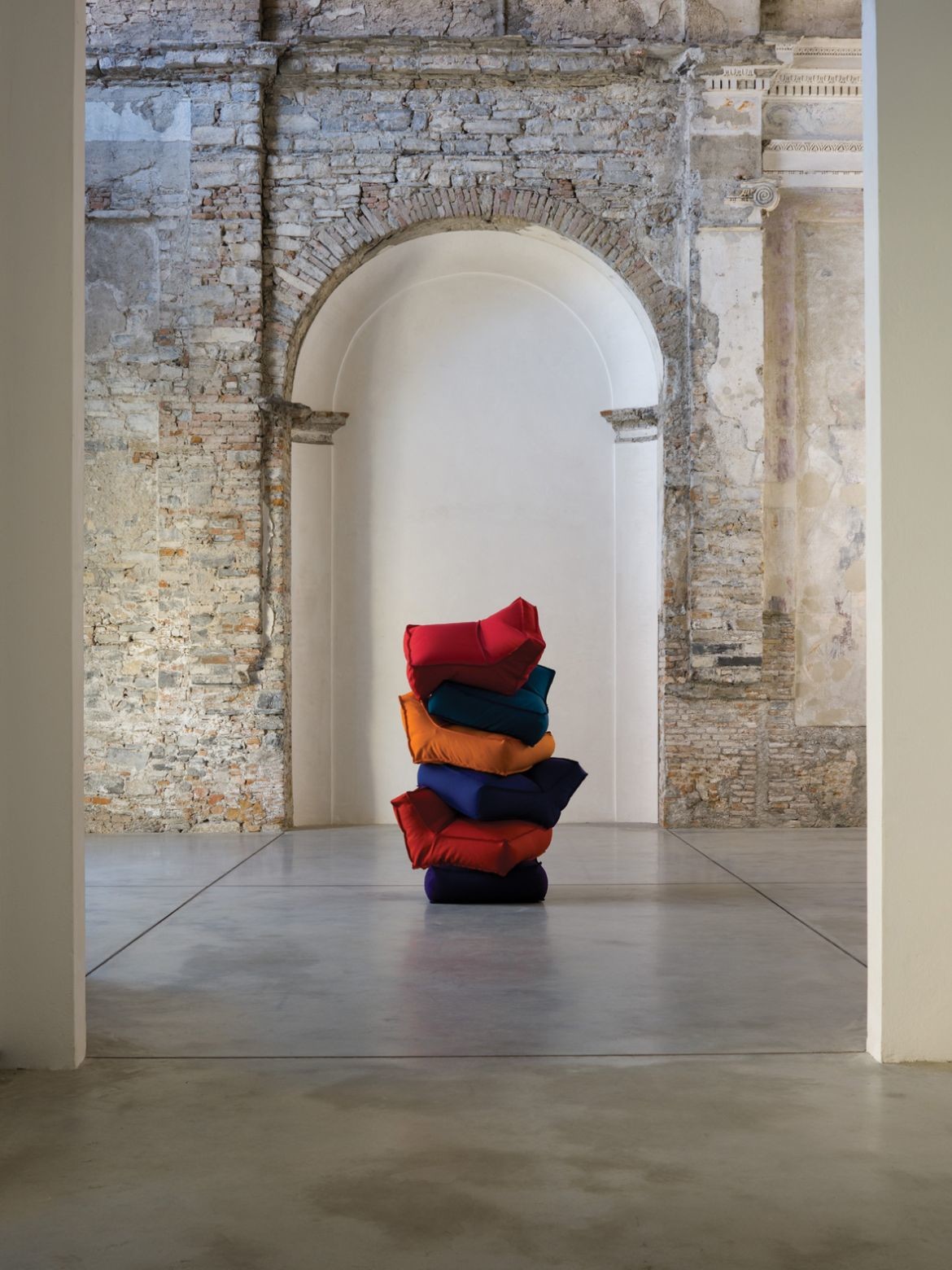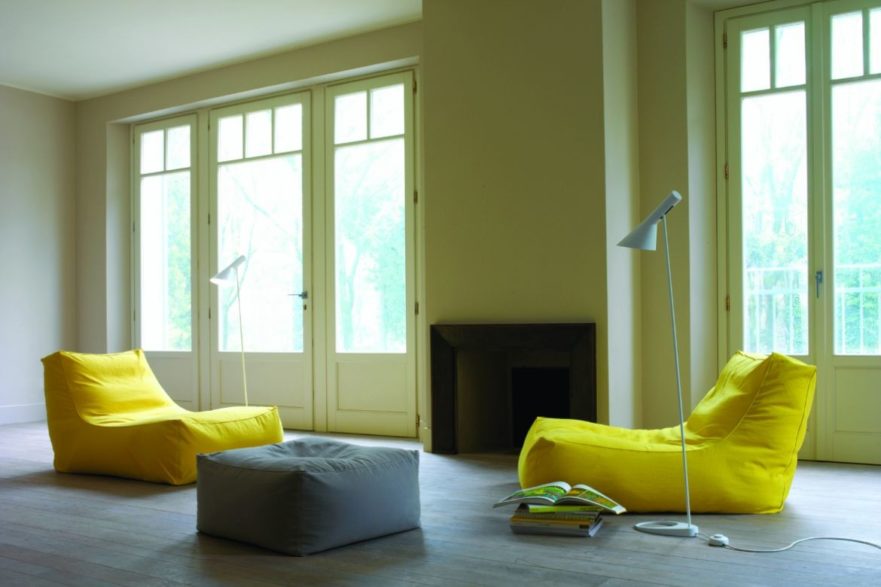 Designed by Lievore Altherr Molina for Verzelloni in 2006, Zoe (from Stylescraft) is a furniture-shaped beanbag of absolute comfort. Importantly casual, the collection which includes outdoor options comprises Armchairs in XL, Large, Small and Baby, Chaise Longue, and Pouf in different sizes. Differentiating the design further are options for visible seams, classical stitching, or with "Punto Cavallo" (blanket) stitching. Leather is only available in standard with visible seams. Outdoor options are also plentiful.
Though chair shaped there is no internal frame. Rather, a series of individually zippered twill chambers keep the fill separated into supporting the shape. Clever.
Whichever beanbag is right for you or the interior you are creating, be sure to flop gently so nothing bursts. Then sit back and feel the 60s!
---