The sustainable beauty trend continues to grow in popularity, gaining even more steam during the pandemic as consumers look for ways to reduce their environmental footprint. More than ever before, we are not interested in just your product – we want to know how you made it.
Australian made but with global intentions, Natch Essentials was born out of this same spirit of collective activism. Frustrated by the state of the chemical-laden personal care industry and the lack of transparency on the ingredients in their favourite products, three friends – Adam, Carmelle and Lewis – decided to shake up the natural personal care marketplace, offering premium, yet affordable personal care products, with a social and environmental conscience.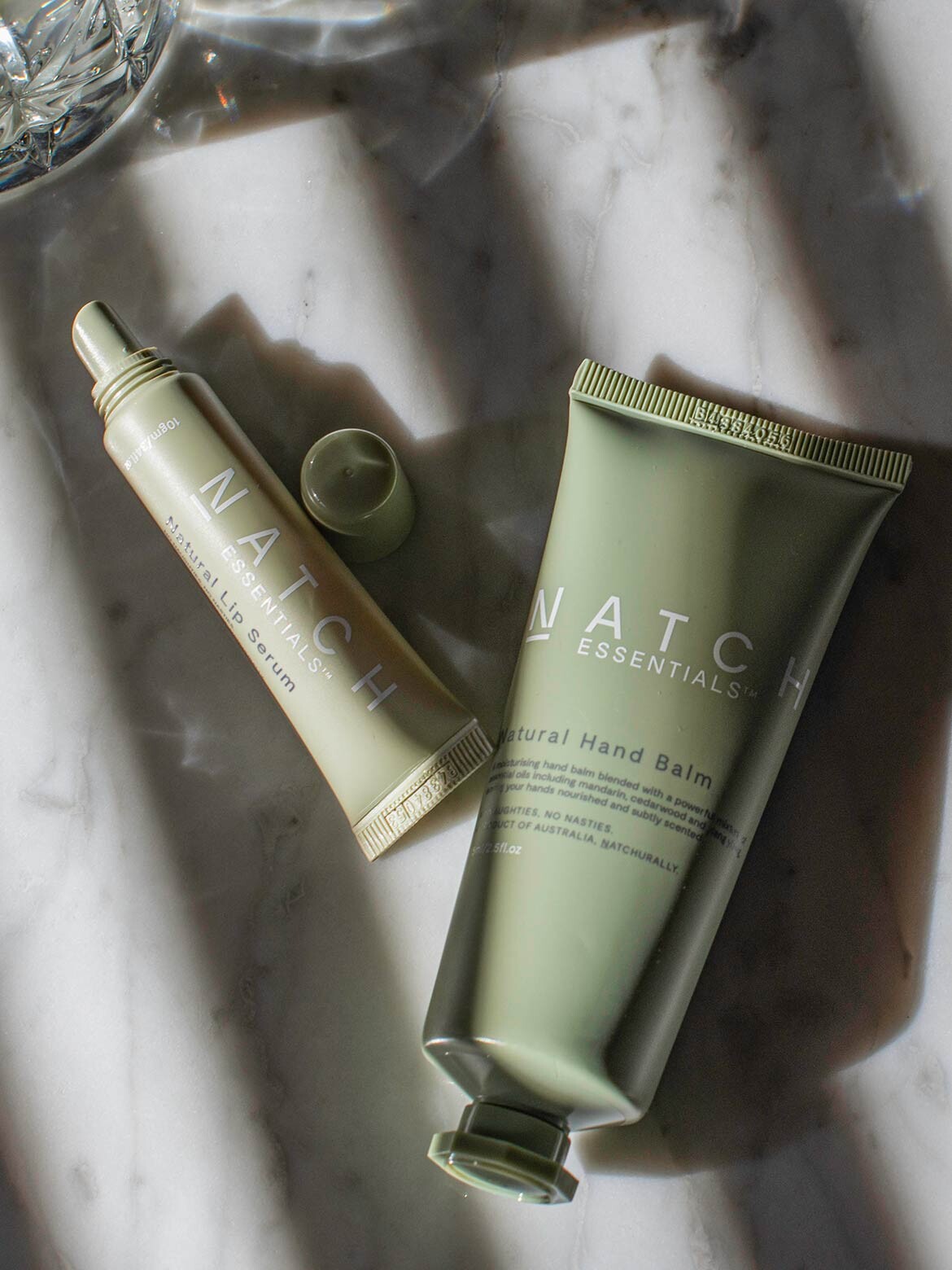 Locally designed, crafted, and manufactured to suit the specifics of Australian lifestyles, Natch Essentials is a range of high-quality natural personal care products derived from highly-effective natural ingredients, only. Backed by 18-24 months of research, development and testing before launch, each product has been meticulously considered with premium blends designed to clean, nourish, protect, soothe and stop you from smelling, to give you confidence, while also helping improve your mood and packed with long-term health benefits.
With an intent to tread as lightly as possible, Natch products are free from parabens, chemicals, synthetics, are vegan friendly and cruelty free. Purposefully designed to blur the lines between feminine and masculine, Natch allows everyone to not only reap the benefits of self-care rituals done naturally but do so knowing they are using products that do not harm animals or ecosystems. To provide full transparency, each Natch product includes upfront labelling, with all ingredients clearly listed on their website.
The Natch Essentials range started with a natural alternative deodorant. Aluminium free and handcrafted in a fuss-free tube for ease of application, the Natch 'Nat Deo' contains natural coconut and vanilla oil for scent and shea butter for natural moisturisation. Natch Body Wash, Shampoo + Conditioner, Lip Balm and Hand Balm are also available, each featuring all-natural ingredients and scents from ethically-sourced suppliers with cruelty-free certification.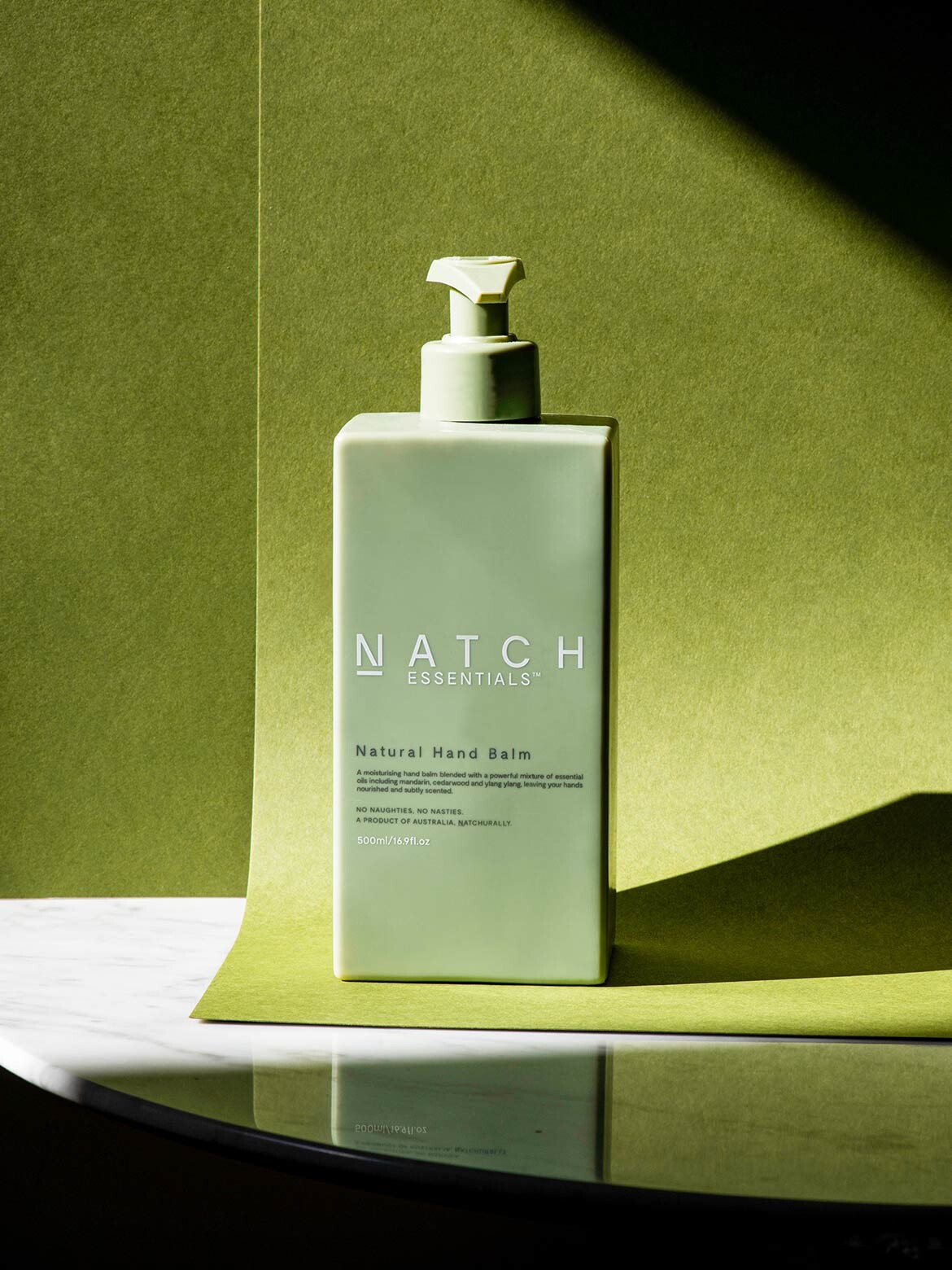 Natch strives to be sustainable in all aspects of its business, from materials through to manufacturing, as well as in its packaging. With an end-goal of removing virgin plastics and materials from the Natch brand, the company ships all its products in 100% planet-friendly materials. They are also planning to roll out packaging made from 100% post-consumer recycled plastics across their entire product range, currently used across the haircare range. Inspired by the Australian landscape and colour palette, Natch's branding features natural tones, and a minimalist aesthetic that looks beautiful in any space.
The brand has lofty ambitions towards a future goal of being carbon neutral across their entire operation, and partners with like-minded organisations to drive change. Their current focus is on tourism and hospitality, creating a bulk refill product line and strategic implementation process for hotels and other establishments in an attempt to eradicate single-use amenity.
With sustained growth since its inception, Natch is exploring future product lines, and new and less impactful packaging and manufacturing technologies. A summer pop-up store opened in Melbourne during February and March to clear the way for new ranges and minimise potential wastage.
In some ways, sustainable beauty is a form of protest against companies that put profit over the needs of future generations. Natch is at the front of this movement, pushing beauty to be more ethical, inclusive and sustainable, and doing so by example.
---