Paying homage to beryllium's golden quality that Harry Bertoia so favoured, the Bertoia Diamond Chair is released as a part of Knoll's yearlong celebration of the life and work of Harry Bertoia, recognized worldwide for his groundbreaking furniture designs for Knoll.
Bertoia's Sonambient sculptures provided the inspiration for the release of the Bertoia Diamond Chair. Knoll Design Director Benjamin Pardo explains "Harry's own work was mostly done in beryllium," Pardo states, "including many of his Sonambient sculptures."
In celebrating the 50th anniversary of the Platner Collection, Knoll has rolled out the Platner Gold, an 18k gold-plated finish option, for the Bertioia Diamond Chair, as well as the Platner Lounge Chair, Platner Arm Chair, Platner Stool, Platner Dining Table, Platner Coffee Table and Platner Side Table.
The Platner Collection was designed 50 years ago, in 1966 by architect Warren Platner, who always intended it to be gold-plated. The pieces in the Platner Collection are made of hundreds of individual hand-soldered welds.
Platner himself favored more expressive and shapely designs than those generally called in modernism. "I, as a designer, felt there was room for the kind of decorative, gentle, graceful kind of design that appeared in a period style, like Louis XV" he once remarked.
Knoll
knoll.com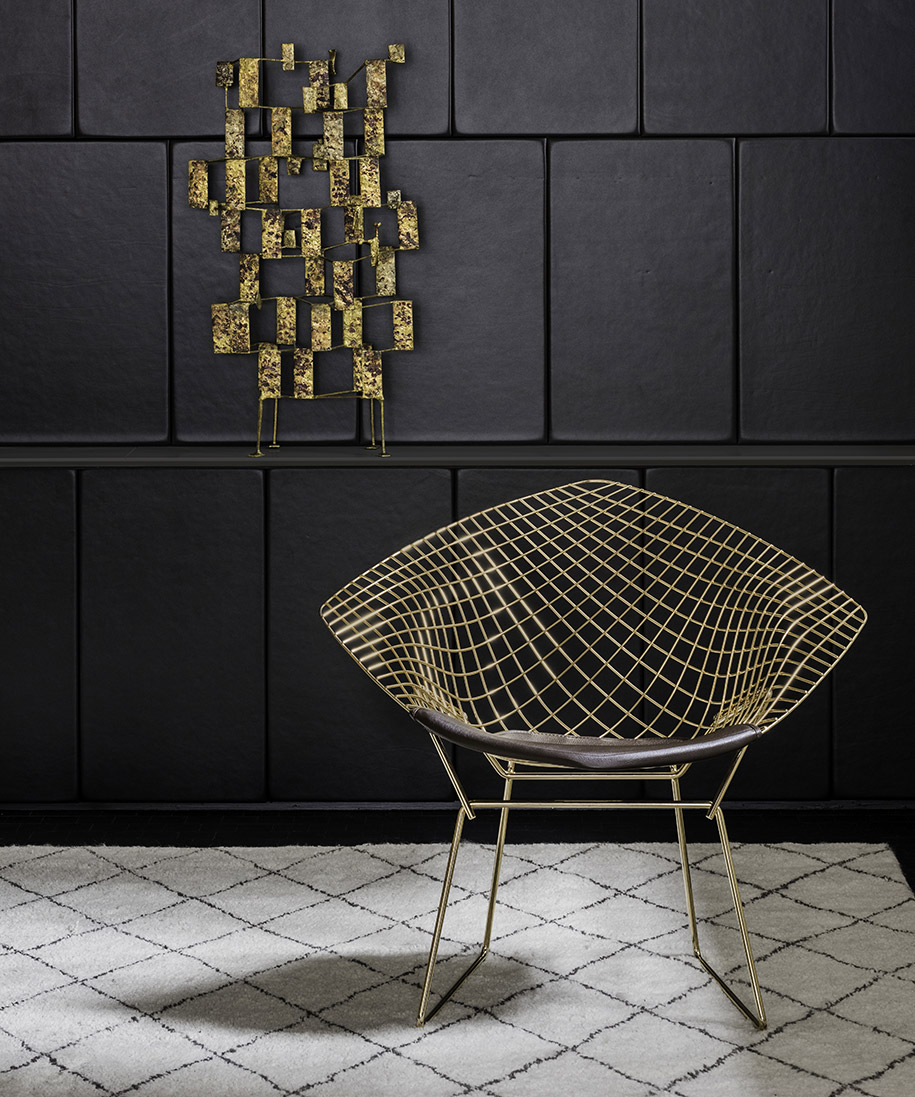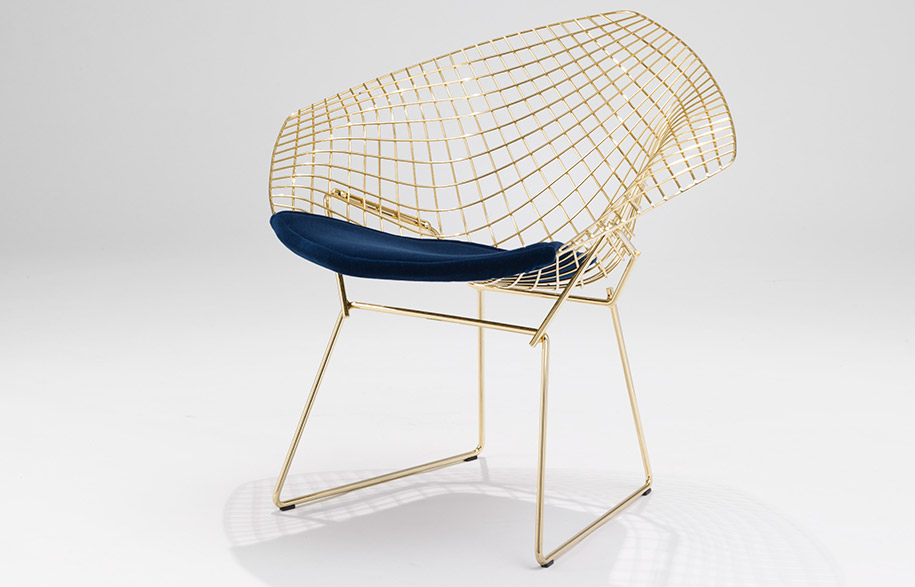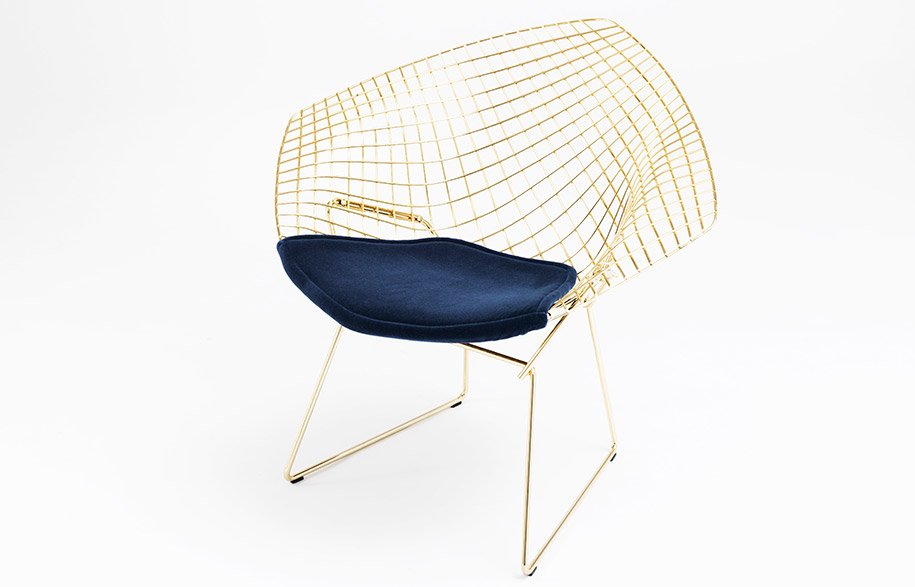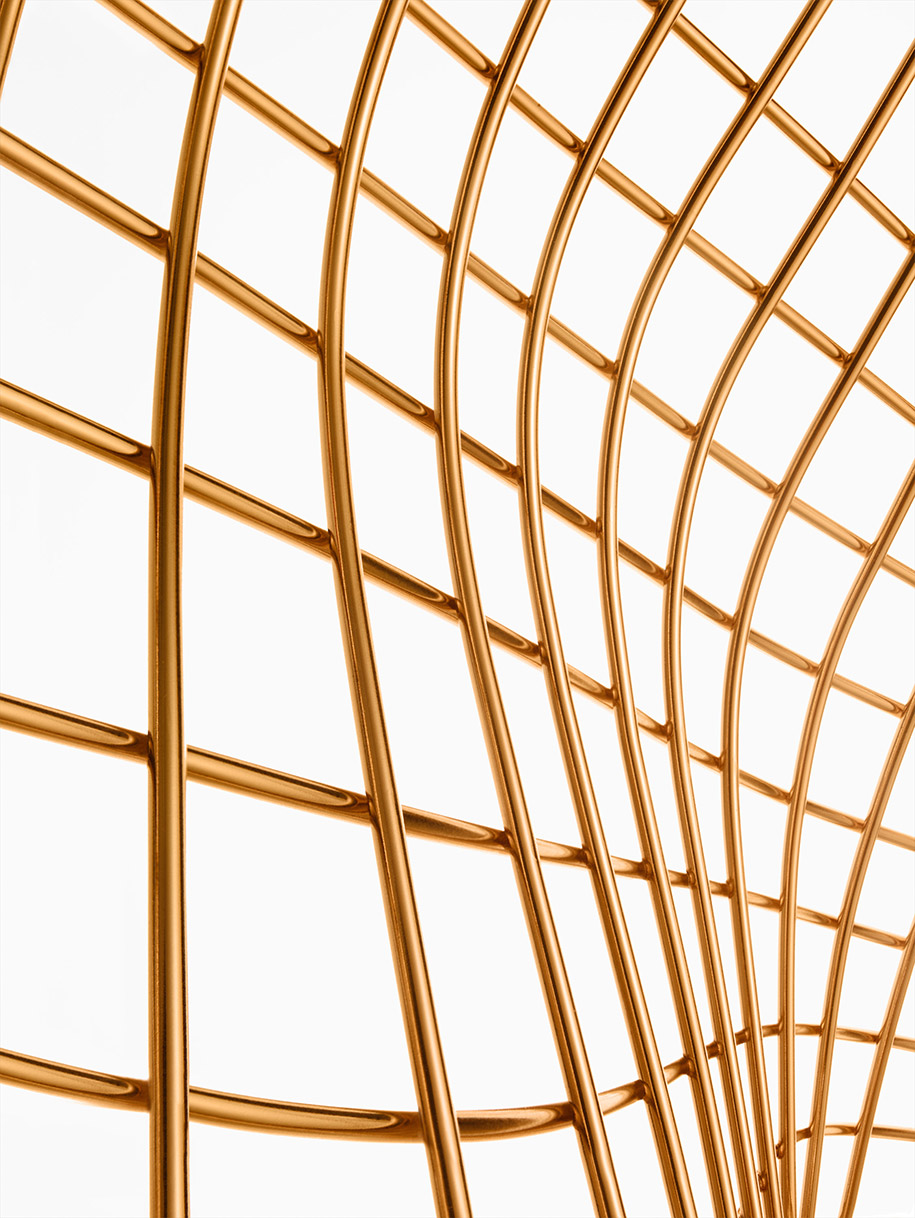 Tags: Designer Furniture
---