The new flooring collection, Bolon by Missoni, is based on Missoni's classic patterns and generous range of colours, which Bolon has reproduced thanks to the latest weaving technology in a very impressive way. This high energy, playful and very flamboyant collection is available in three designs –Optical, Bayadere and Flame – with each design offered in a variety of colours. In total, there are no less than nine different versions.
For BOLON's managing director Annica Eklund, and creative director (and sister) Marie Eklund, the partnership between the two European brands has taken the product and its design direction into new and fashionable territories.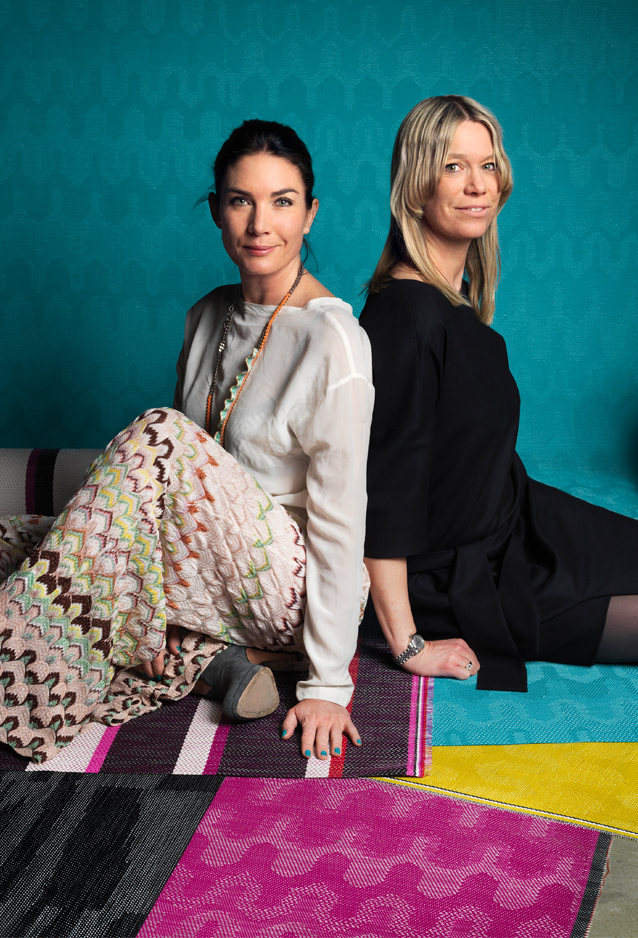 Designing and manufacturing their product from Sweden, BOLON conceives all their own collections in-house, before collaborating with select designer and architect friends to present each collection to the market in a new and conceptual way.
"Missoni is the first collection ever that we have somebody design for BOLON," says Marie. "For myself and Annica, we love what [Missoni are] doing, they have very much the same philosophy as us. They are third generation, all production done in [their home country of] Italy…"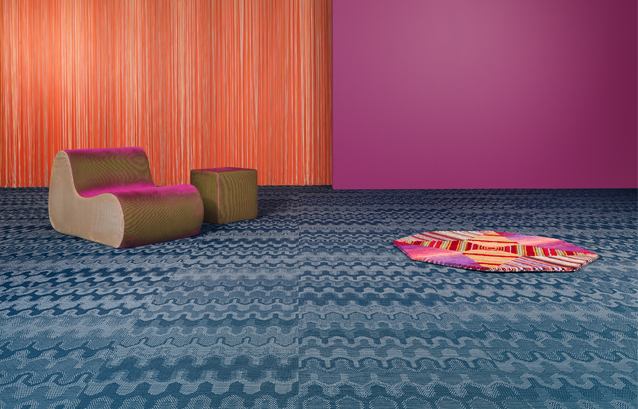 And yet, "for us it was a bit of a different way of looking at it," she says.
"Missoni is so connected to that particular pattern and that was the main thing – not that they are designing a 'special' collection … it's the Missoni pattern."
A strong play on fashion is also inherent in the new collection – which the Eklund sisters specifically intended on for BOLON: "To come more into fashion and take fashion more into the contract market."
As they say, a person's fashion sense and appreciation for style extends far beyond the wearable. "They also care about their home and have [this] aesthetic 'feeling' about everything. I think it's everything you surround yourself with – you like design, fashion, and beautiful things."
One of the highlights of working with the Missoni team was the sense of passion and warmth they have for their work. "We had so many samples [being sent] back and forth between Sweden and Italy … [Rosita Missoni, Missoni's founder] had a feeling of exactly what she wanted."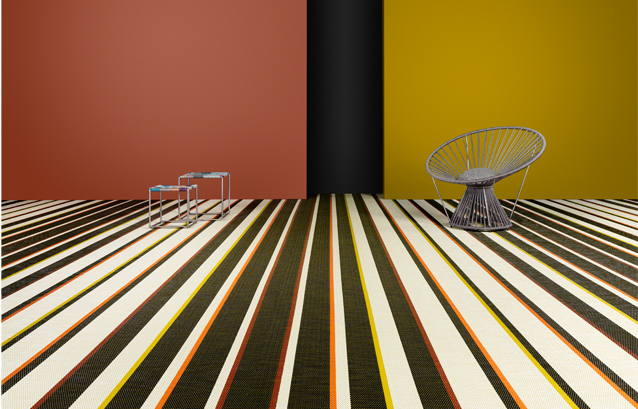 Missoni, also, weaves all its own textiles, and so this allowed for an advanced understanding between the two teams when it came to the more technical aspects of production.
"I really think it was important, they really understood the production of the collection, they understand what's possible and what's not," says Annica.
In pairing up with this internationally renowned fashion house, BOLON have certainly set a new benchmark – in woven vinyl flooring, technical innovation (the whole collection was produced on their new Jacquard Loom!), and conceptual design.
And while BOLON is focused on the contract market, "we can see loads of the potential for the future in domestic markets," says Annica.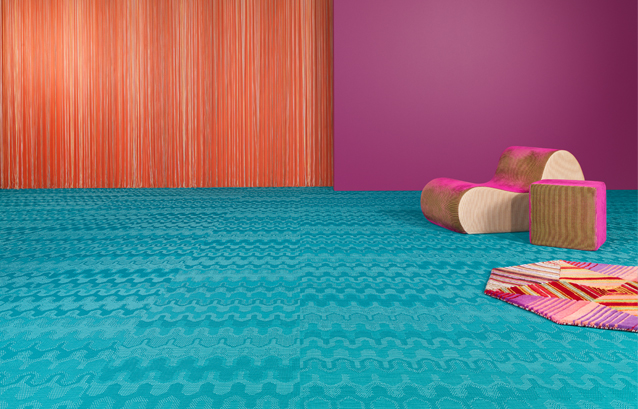 Considering the stunning appeal of the new range, this may take place sooner rather than later…
BOLON is available in Australia through TAG – The Andrews Group from August 2012.
Tags: Bolon by Missoni, more3news
---