Designed for Tokyo Designers Week in 2015, the Border Table is initially difficult to grasp as furniture. With furniture known for being designed as for mass production and mass use, a design like the Border Table stands alone.
With this in mind, Nendo's Border Table plays with the ideas between space and furniture. Walking a line between furniture and art exhibit, the table verifies how we are supposed to view design and usefulness. The mysterious tables are built using 5mm square metal rods, adorned with a small tabletops measuring a radius of 100mm.
The design utilizes the elements of space and artistic expression as a part of structure, through what Nendo is calling a "parasitizing" of the table onto the corners or edges of the walls. This makes the table seem like an abstract sketch in the real world space of a room.
Nendo
nendo.jp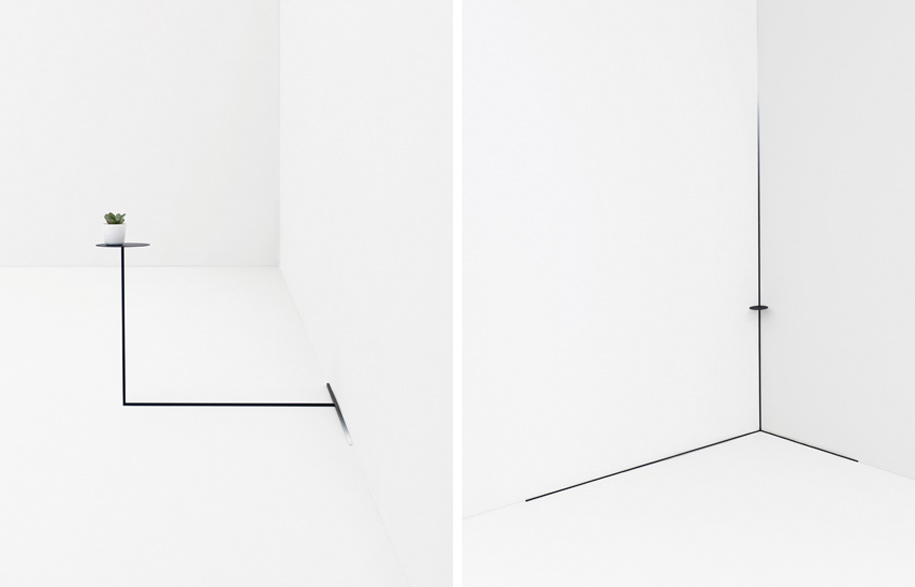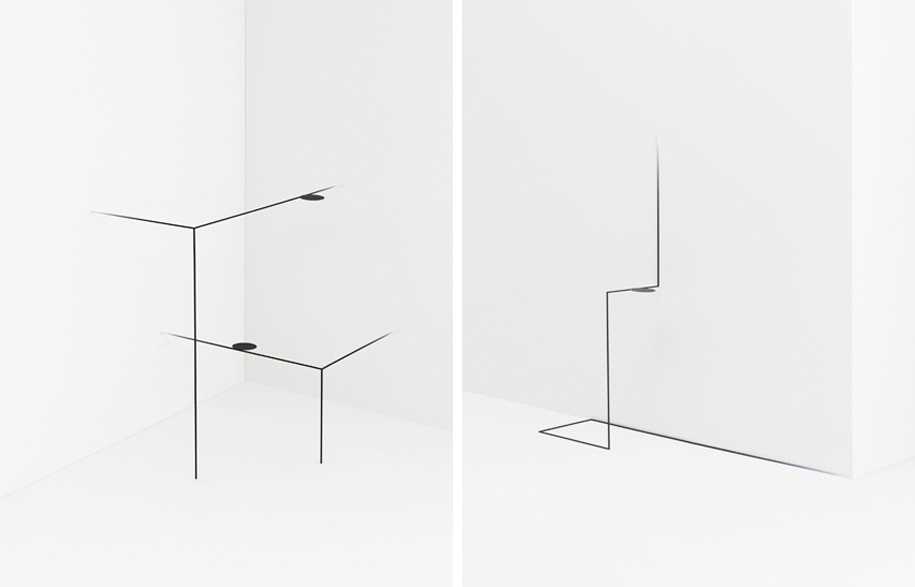 Tags: Designer Furniture
---