The importance of outdoor spaces links directly to the physical, mental and even spiritual benefits of connecting with nature. Many of us experienced the negative consequences of a life lived completely indoors first-hand during the lockdowns – and design is adapting rapidly to make sure that this doesn't happen again.
Our health and wellness is inherently tied to the ability to access outdoor spaces. The events of the pandemic identified the need for residential spaces to approach outdoor design with the same consideration and detail as they would for interiors. Since then, there has been a significant shift towards the inclusion of more amenities outdoors – even when it means sacrificing yard space. Outdoor spaces which serve deliberate functions such as patios, open-air rooms, decks, dining and barbeque areas are beginning to replace the traditional figure of the spacious green yard.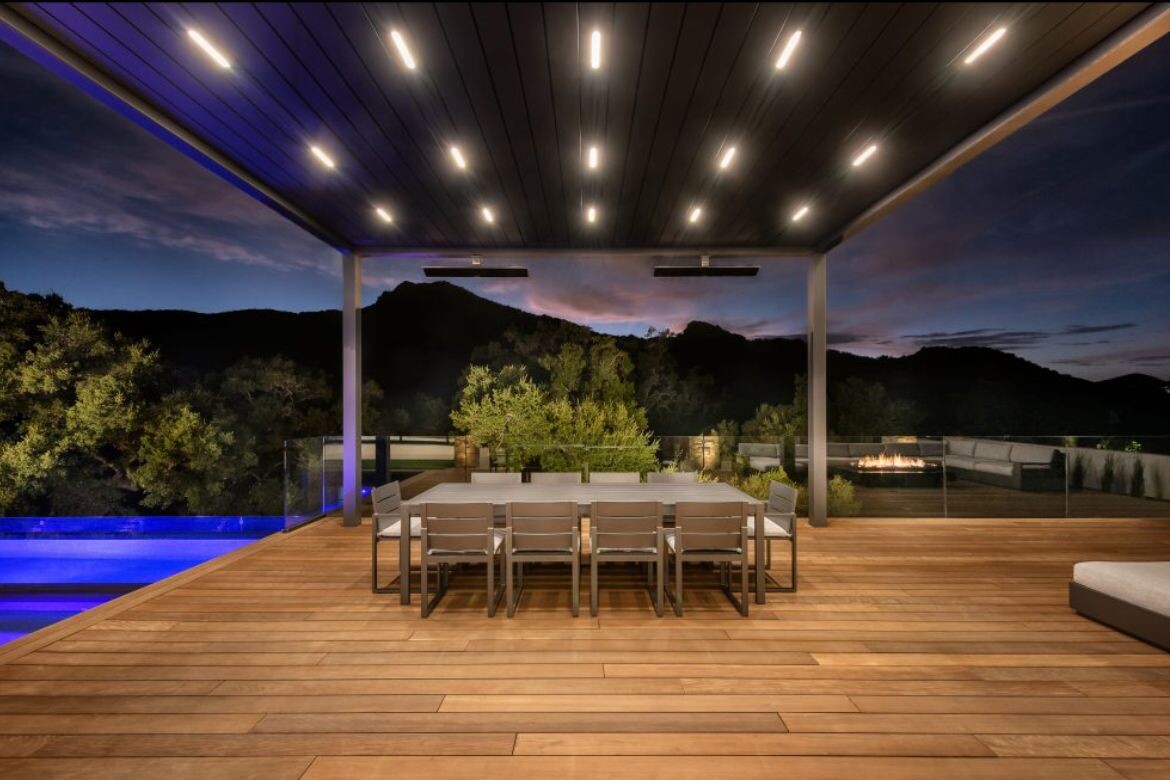 As such, these functional outdoor spaces ought to be comfortable year-round. This is a goal which can be achieved with the inclusion of various functional elements such as outdoor heating or ceilings to reclaim the outside space as an oasis of comfort even during periods of rain or cold.
Bromic Heating, world leaders in luxury outdoor heating solutions, provide a specialised series of platinum heaters designed specifically to withstand even the challenging conditions of costal and marine environments. Made of high-quality AISI316 Marine-Grade Stainless Steel, the Platinum Electric Marine Heather Series offers peace of mind and multiple heat outputs which transform outdoor settings into sheltered pockets of summer. Design solutions for coastal settings need to be adaptable, durable, and human-centred. This is because refreshing ocean breezes in the summer will inevitably turn icy during the colder months – not to mention the corrosive nature of the salty wind.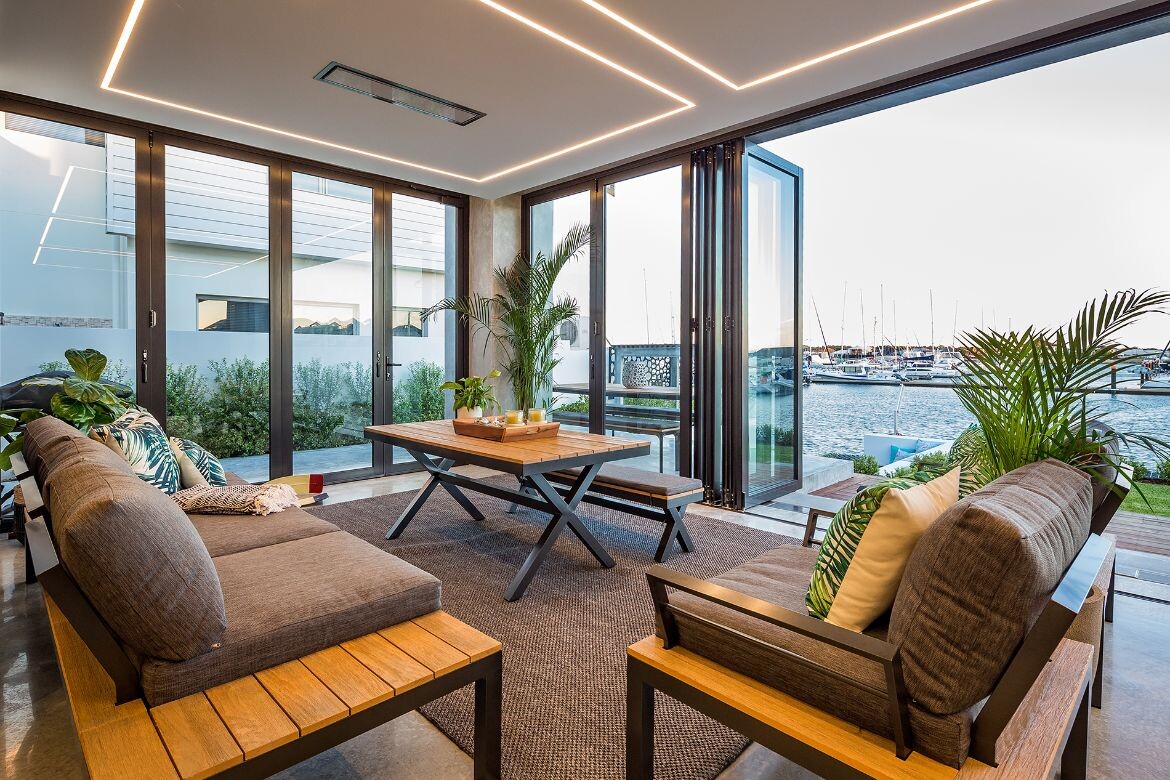 However, simply staying indoors and missing out on months of relaxing outdoor time is not the solution. Not when there are a number of high performance, practical design elements which can fortify your outdoor spaces against the elements.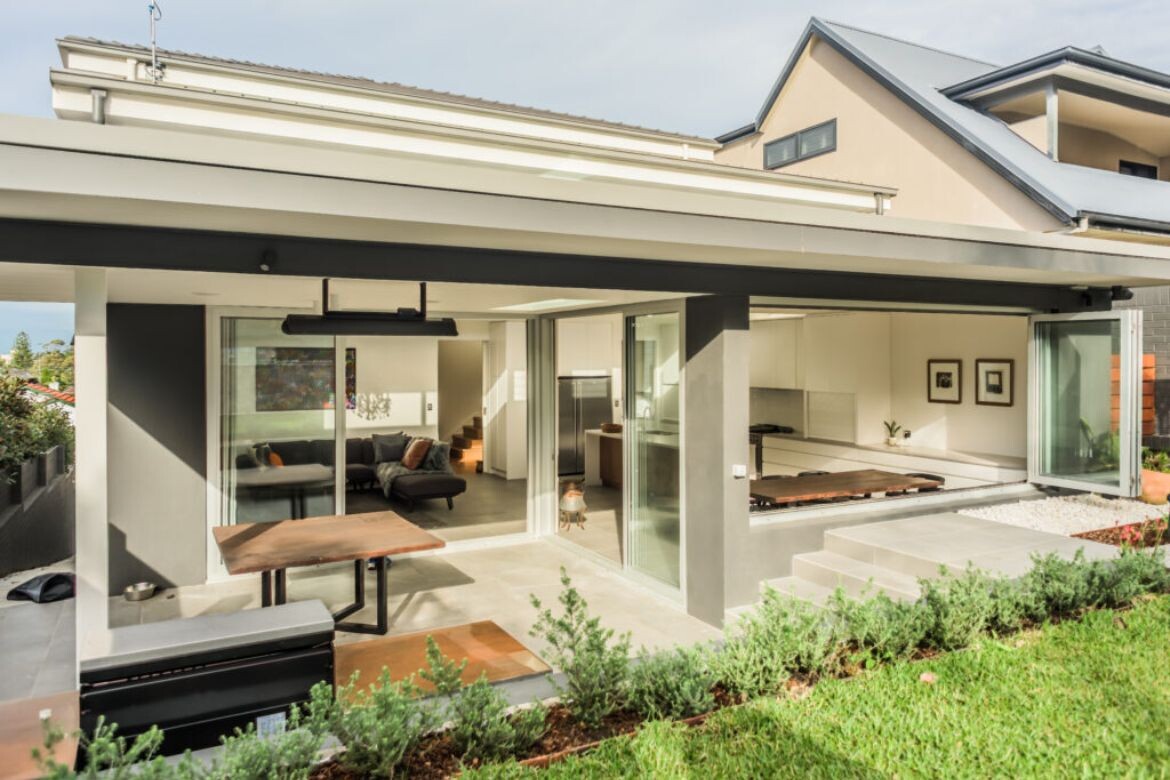 Now, coastal environments aren't the only ones which should be enjoyed year-round. As the only company to design, engineer and manufacture gas, electric and portable outdoor heating products, Bromic caters to a range of heating needs. Durability meets power in the Tungsten Smart-Heat™ Electric, an industrial design style electric heater with multiple mounting options which offers even, high-performance radiant heating to outdoor areas up to 14 square metres. Another versatile and reliable outdoor heating and lighting solution is the Eclipse Smart-Heat™ Electric series. With its sleek design, versatile mounting options, and advanced features like the dimmable LED lighting rail and three heat settings, it is the perfect choice for creating a comfortable and stylish outdoor space.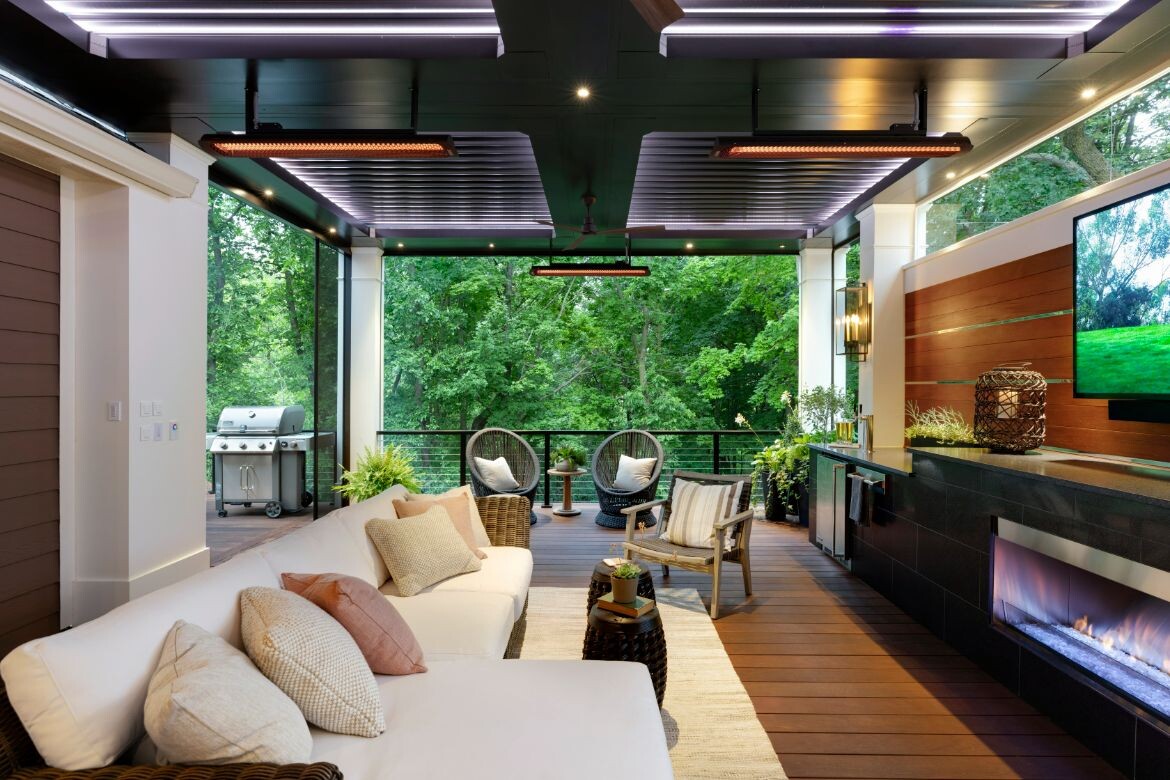 For those who want something a little more flexible, the Tungsten Smart Heat™ Portable heater is a sleek patio heater designed to overcome winds of up to 12.8 kilometres per hour in areas up to 19 square metres. The Eclipse Smart-Heat™ Portable is a similarly powerful and versatile heater which combines heat and light into one shining outdoor solution. Bespoke outdoor heating solutions like these empower individuals to utilize every part of their home, and with Bromic's complimentary design service, their heating experts will do all of the work for you. From recommending the most efficient heating solution, to designing the heat layout of the space, Bromic ensures that heat is felt where it's needed to make the outdoors as comfortable as being indoors.
Learn more about the bespoke outdoor environments created by Bromic here or visit bromic.com.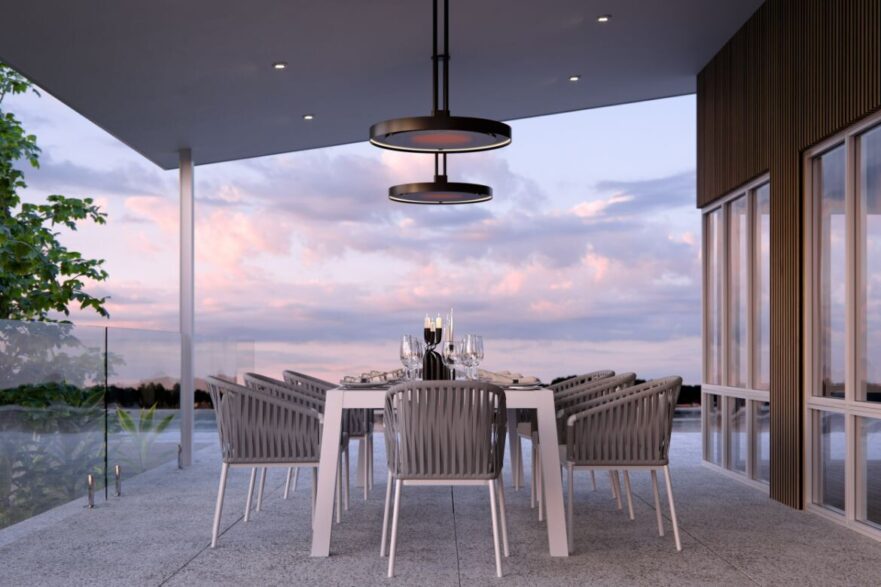 ---