Bucchero, in fact, was a type of black ceramic material produced by the Etruscans from around 700 BC to 500 BC.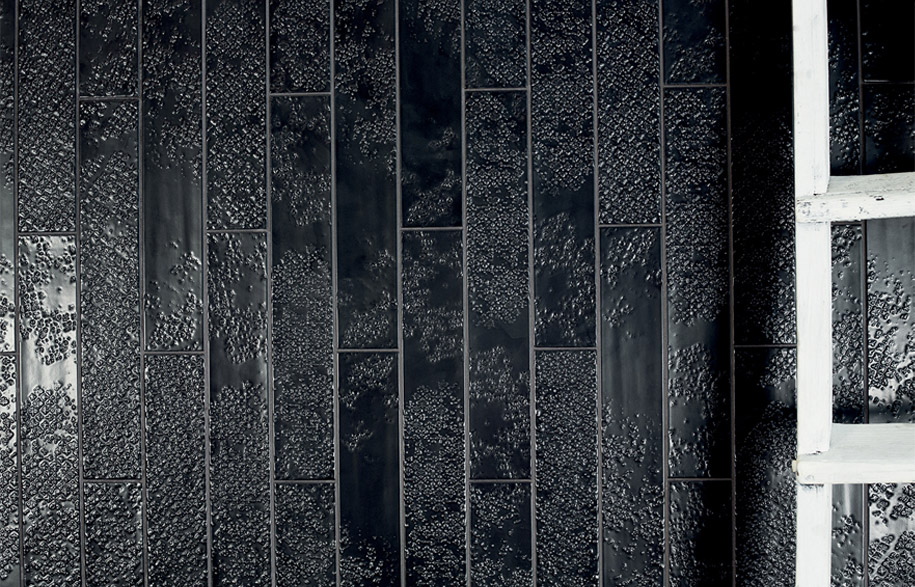 The Bucchero tile collection expresses enormous decorative potential based on the availability of a large number of high and low relief surface structures.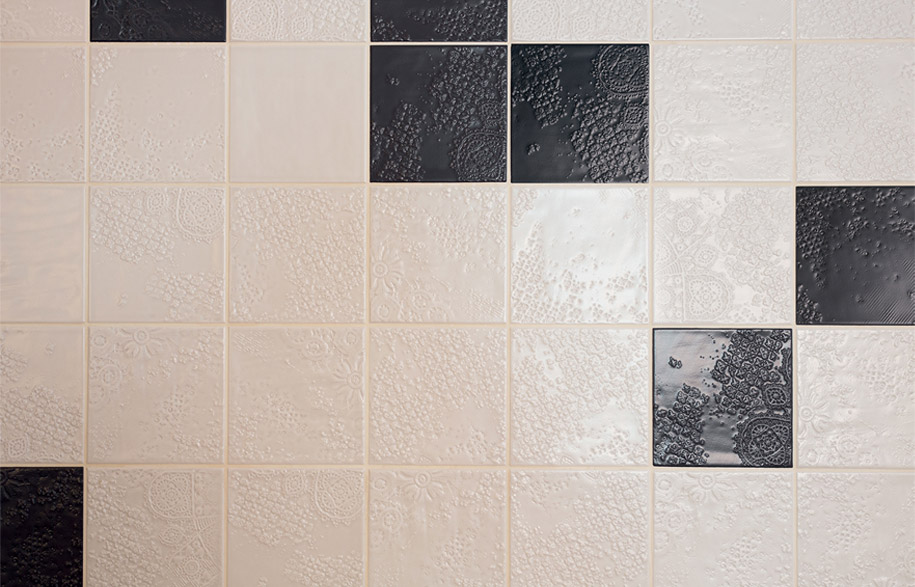 Bucchero is available in three colours: white, greige (natural bone) and black (anthracite).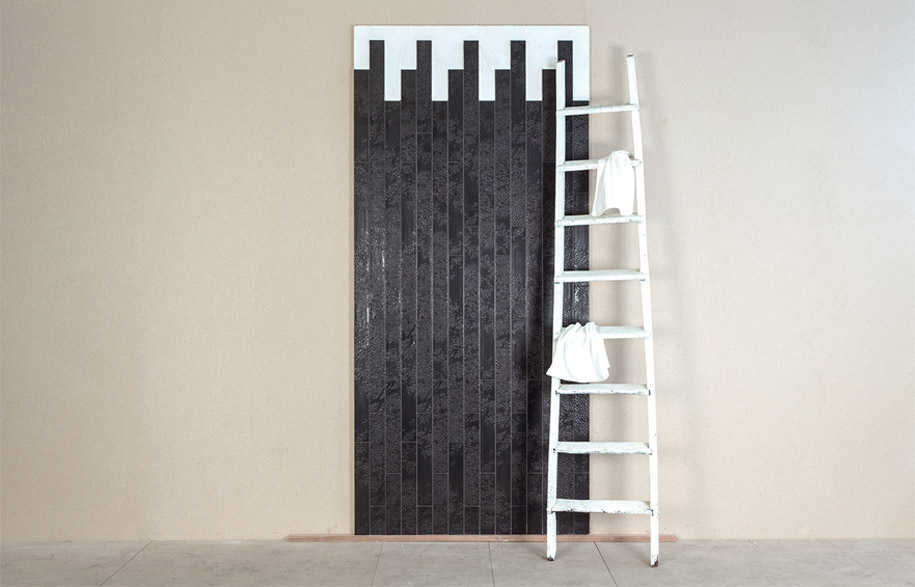 Skheme
skheme.com
---