Since the 90s, the Northern Italian nucleo+ collective has been impressing and changing the face of the furniture and fashion worlds. Combining creative professionals and design experts, the team has channelled their shared creativity into a wealth of products and creations. The Butterfly table is the first nucleo+ collaboration with Cattelan Italia.
A true Italian collaboration between the Friuli based nucleo+ and Vicenza's Cattelan Italia, The Butterfly table is a stunning debut collaboration between these design teams – a beautiful table where functional form and mathematical complexity find a synthesis in harmony, practicality, and beauty.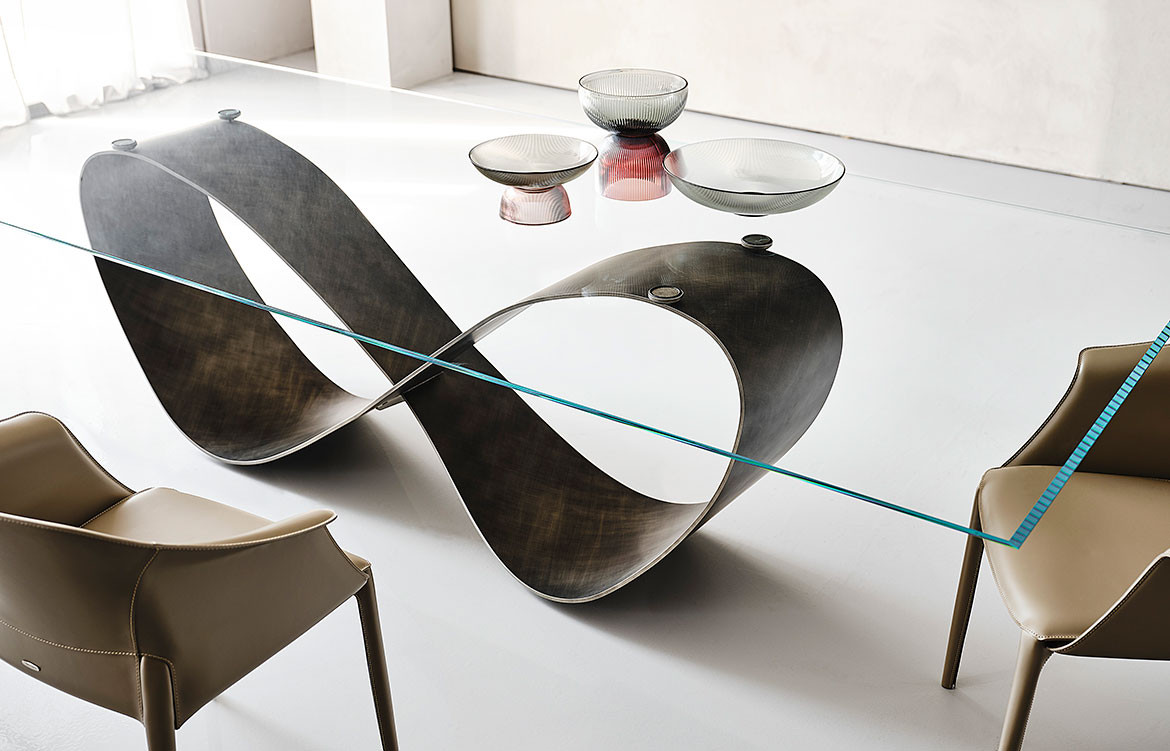 Immediately eye-catching is the Butterfly table's looping painted steel base. A timeless and complex, yet elegantly restrained base, the interconnected loops support a generous glass top with a reverse bevelled edge, exemplifying both the prestige associated with the Cattelan brand, and the effortless creativity of the nucleo+ team.
The design is distinctly modern, suited to contemporary designer spaces of virtually any aesthetic. The elegance and refinement of the Butterfly table have no period, while its curves encourage engagement from passers-by in a playful yet reserved way.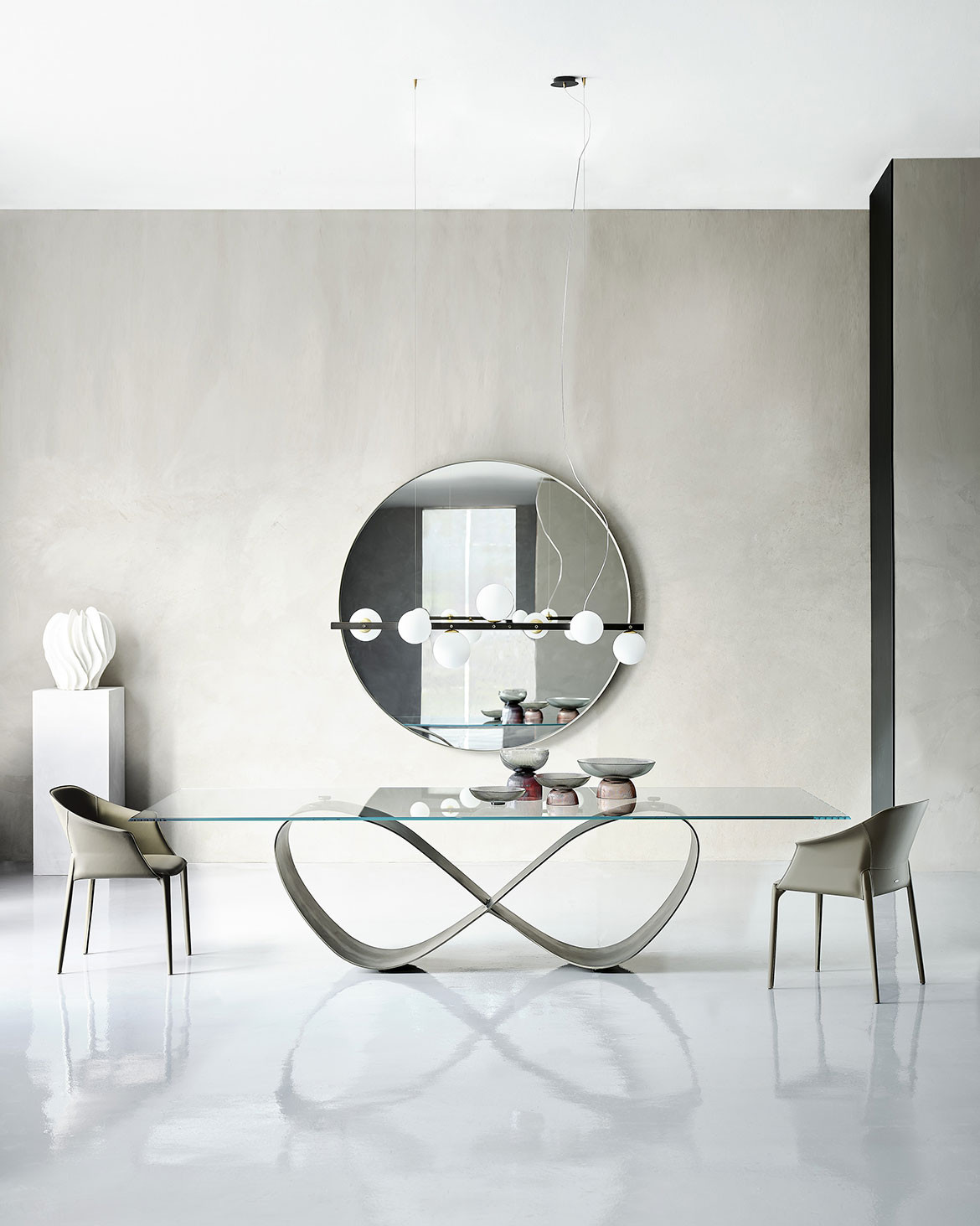 The range includes two surface options, one in a 15mm glass with the reverse bevelled edges, and another topped with Marmi ceramic, available in 12 incredible finishes.
The team at nucleo+ are led by Irene Sara, an artist and painter with an academic backing in in Scenography and Applied Arts. Her creativity is the soul of the group, and she and her team's collaboration with Cattelan Italia could not have resulted in a more beautiful table.
Cattelan Italia was established in 1979 from an idea of husband and wife team Giorgio and Silvia Cattelan, initially focussing on marble elements, such as tables, surfaces, and coffee tables. Today Cattelan Italia has expanded to a broad selection of designer products across dozens of sectors, all designed with the principles of industrialisation, style and functionality, all based on craftsmanship.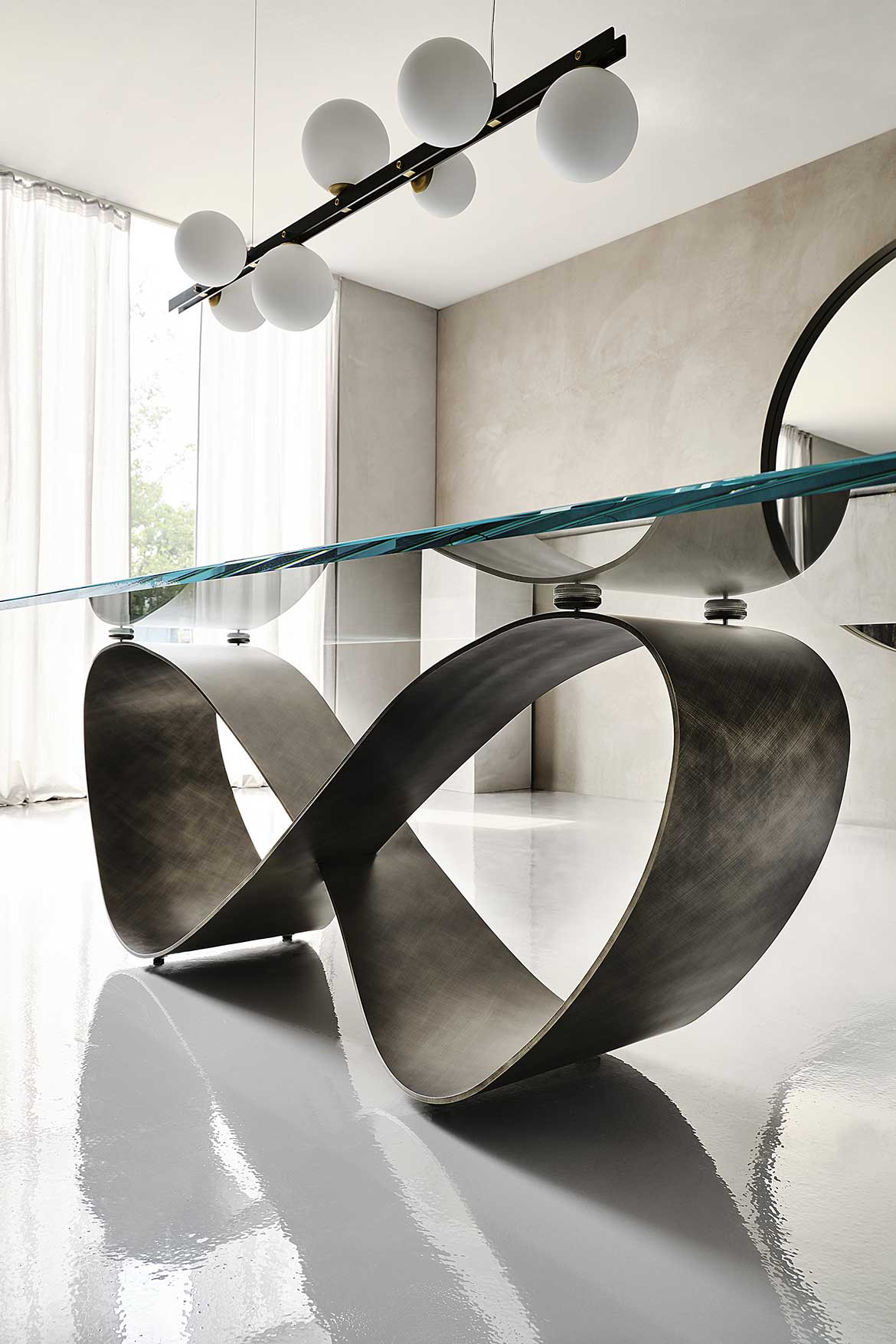 An investigation of form and a creative spirit, the Butterfly table is the proof of the power and beauty of collaboration. Uniquely Italian, timeless, and suited to any contemporary designer space, the table is the epitome of how design, aesthetics, art and function can work together.
Cattelan Italia
cattelanitalia.com
Tags: Cattelan, cattelan italia, Italian design, nucleo, table, Table Design
---