There is no denying this new design is absolutely stunning. With wide, elegant, grey veins on a soft white base, Calacatta Nuvo has the grace and timelessness of classic marble – needless to say, a perfect fit for any interior. The subtlety of the design means it works with a range of materials. Crisp white, stainless steel, wood grains, and shiny surfaces will team up well with this beauty. And, with a gentle warmth, Calacatta Nuvo is homely too – in the most luxurious way of course.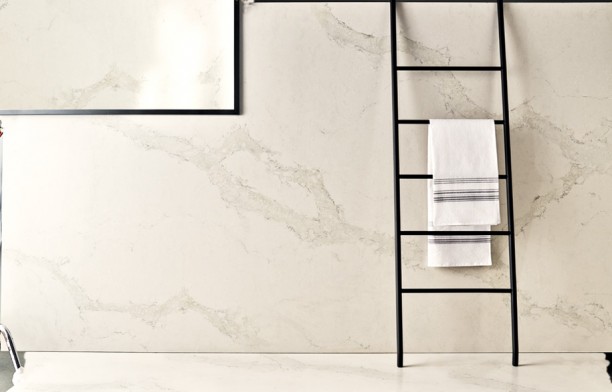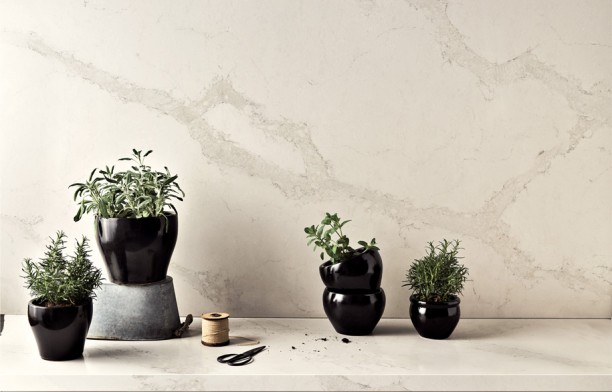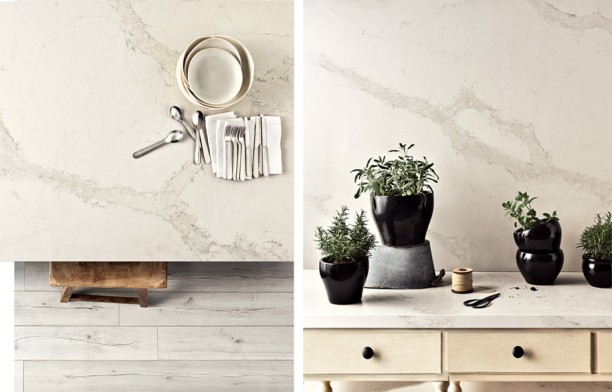 At Milan Design Week, if you were lucky enough to be there you would have seen, Caesarstone presented a major installation, designed by London based Raw-Edges, that showed the product. An 18 metre-long kitchen 'island,' the installation demonstrated the "subtle strength and impact that the large vein structure imparts on the overall look and feel of the kitchen." The response – not surprisingly – was "exceptional." As General Manager Marketing for Caesarstone Australia Andrew Dixon said, "Calacatta Nuvo is proving to be perhaps our most anticipated new design ever."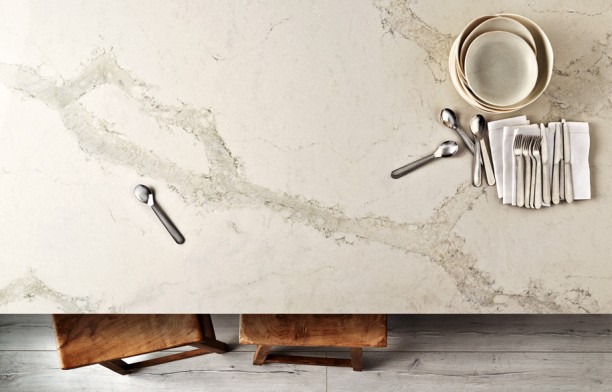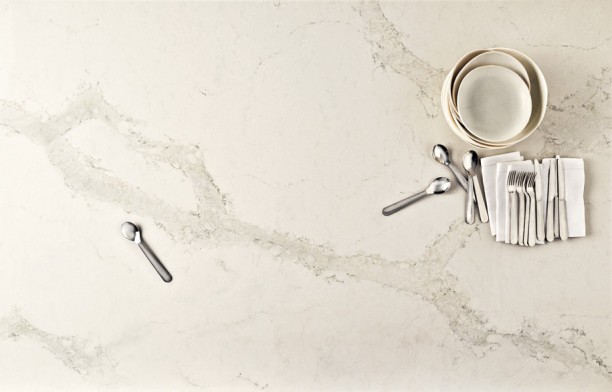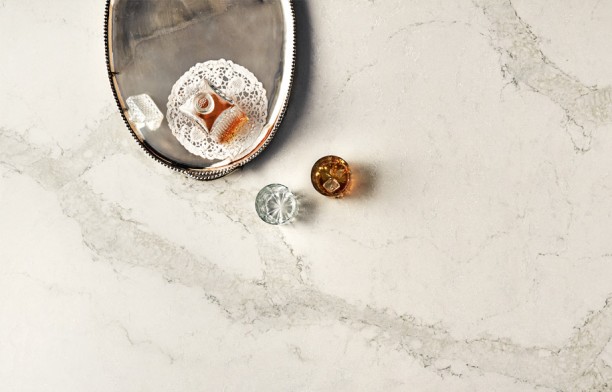 While we're unable to view the installation on this side of the world, showrooms across Australia and New Zealand have large panels of Calacatta Nuvo so as to offer a full(ish) experience of this beautiful, unique surface.
Caesarstone Calacatta Nuvo
RRP $750 m2 Installed
1300 119 119
Tags: caesarstone
---