Designed by Spanish designer Daniel Garcia for timber-loving design brand Woodendot, the Batea collection is a clever rethink of the conventional coffee table. Each piece is designed with expanding potential to offer sleek-lined hideaways for the chaos of the everyday clutter.
The small Batea side or end table has a doubled top that can be used also as a solid oak serving tray whilst retaining the function of the under table top.
The medium Batea side or coffee table has the look of a larger version of the small table. However, the doubled top reveals an easy storage space, ideal for TV remotes, magazines and iPads.
The large Batea coffee table has an elegant sliding timber top that unveils an ingenious storage space for smaller everyday items.
Each piece is designed at a varying height to allow for each to be used in synergy as an interlocking storage space beauty.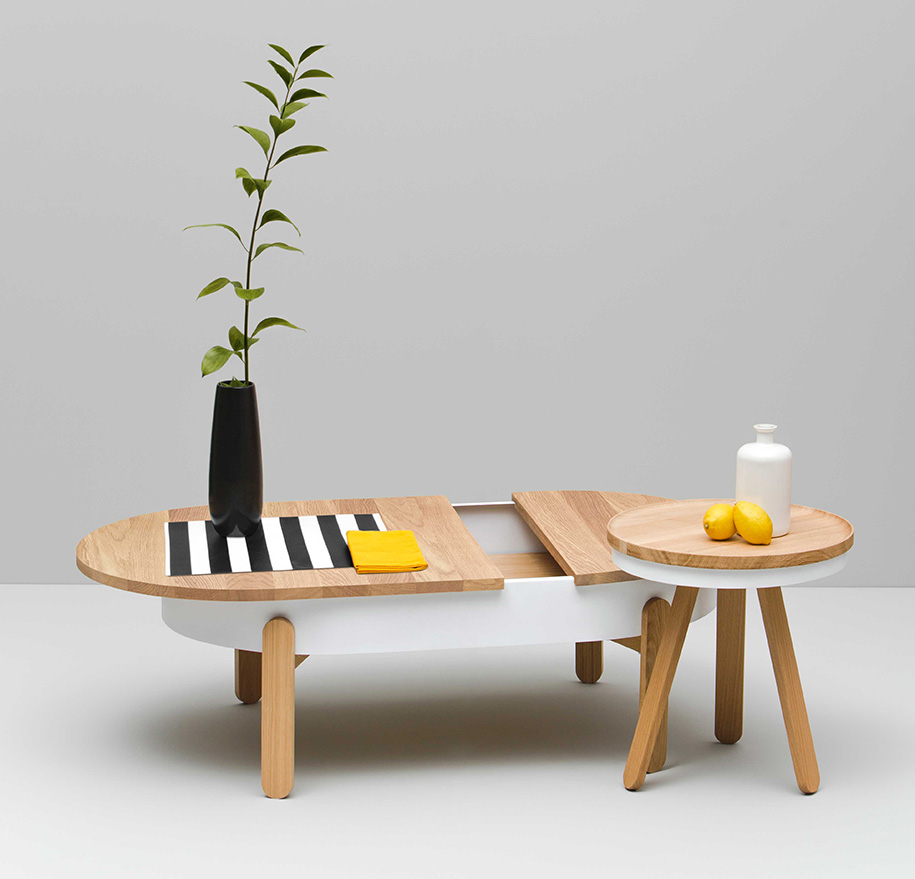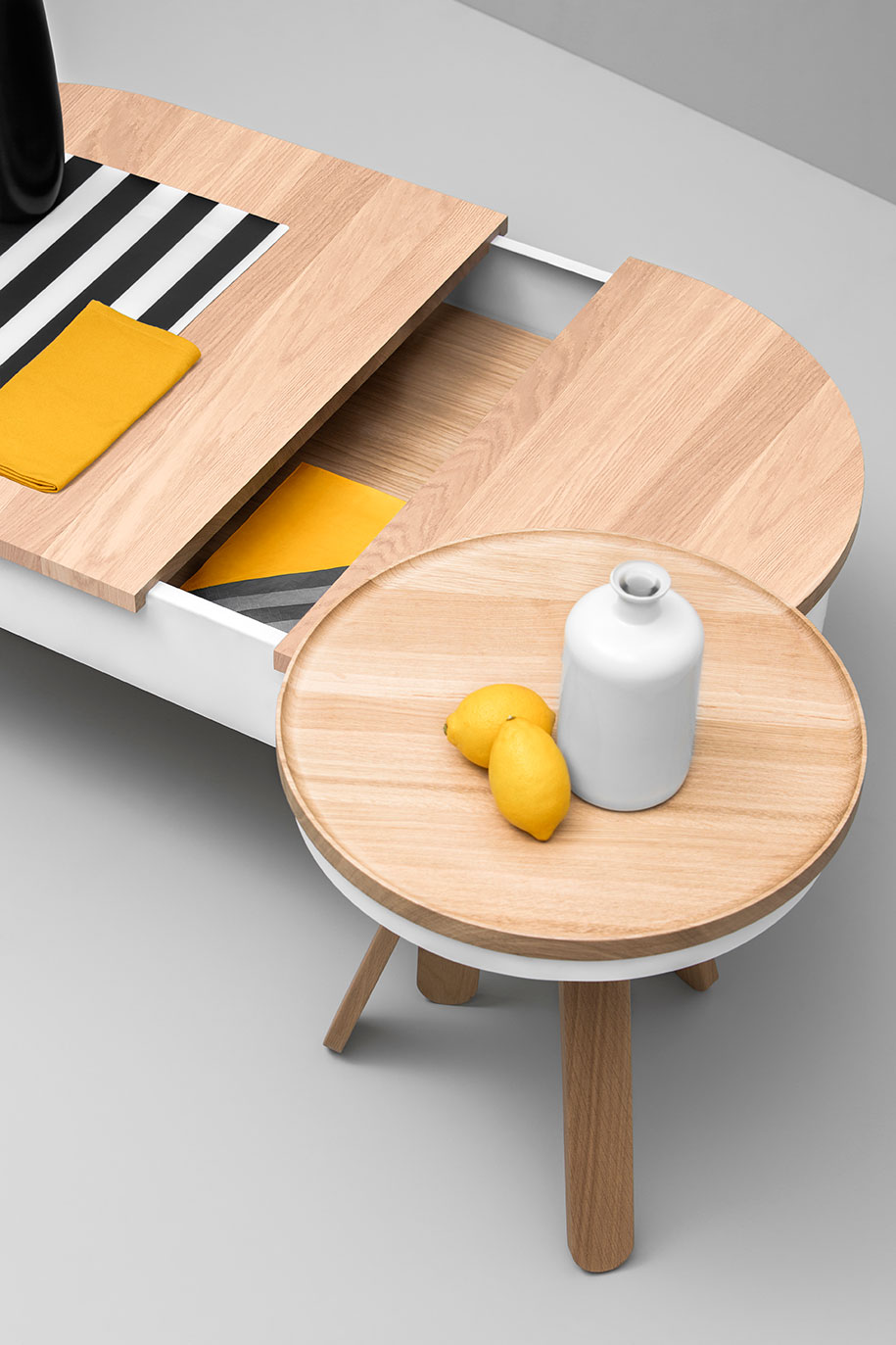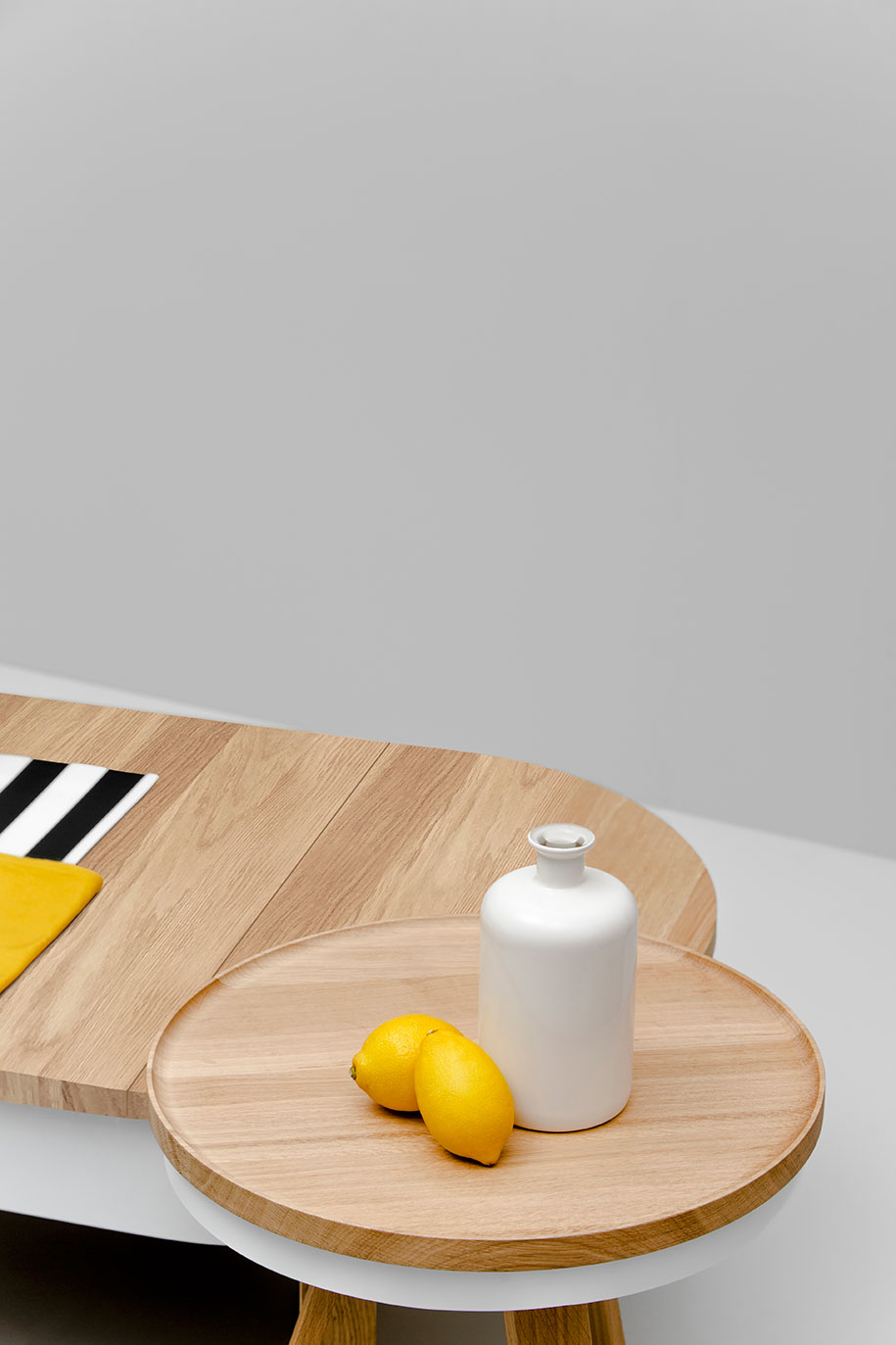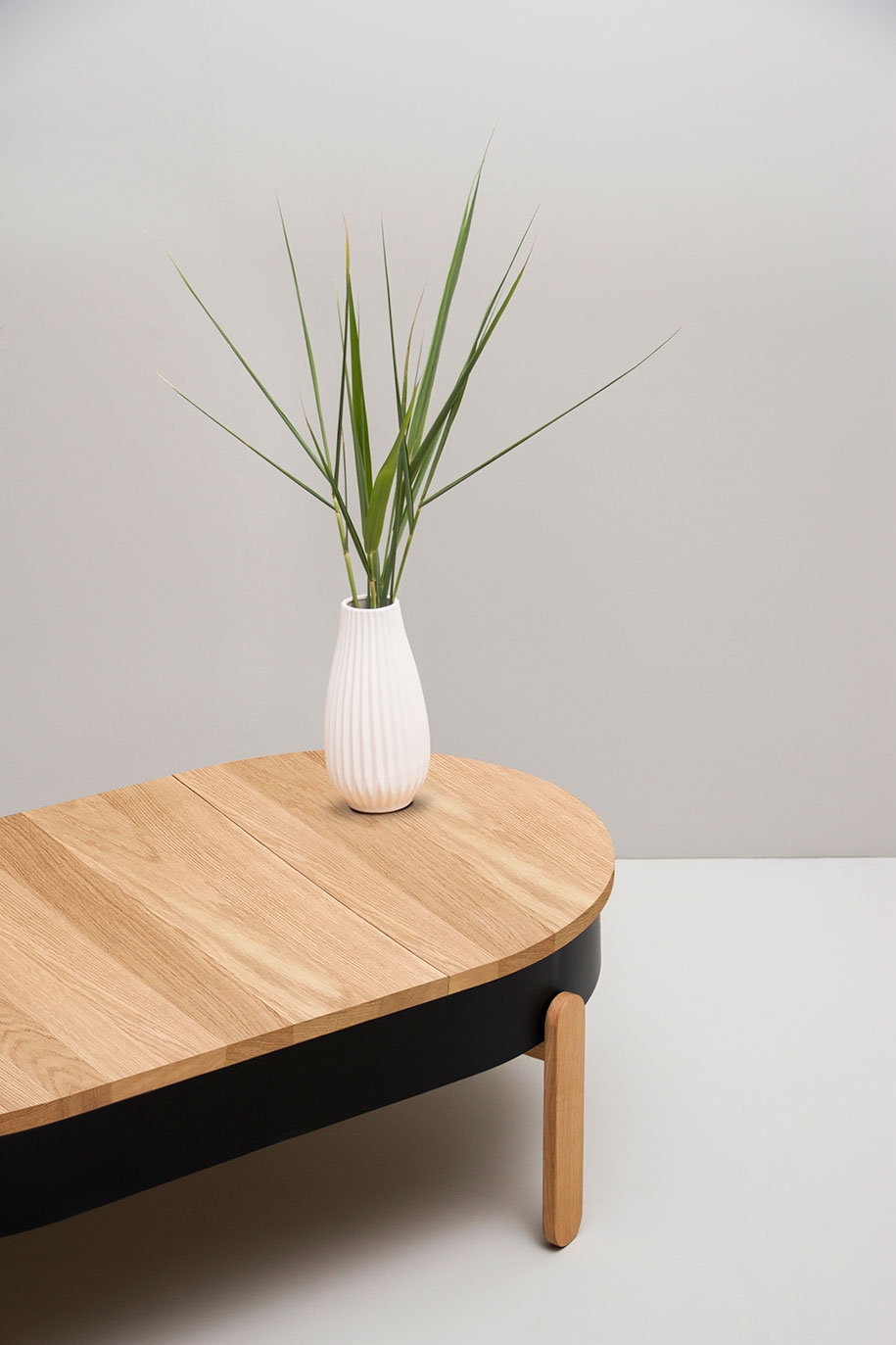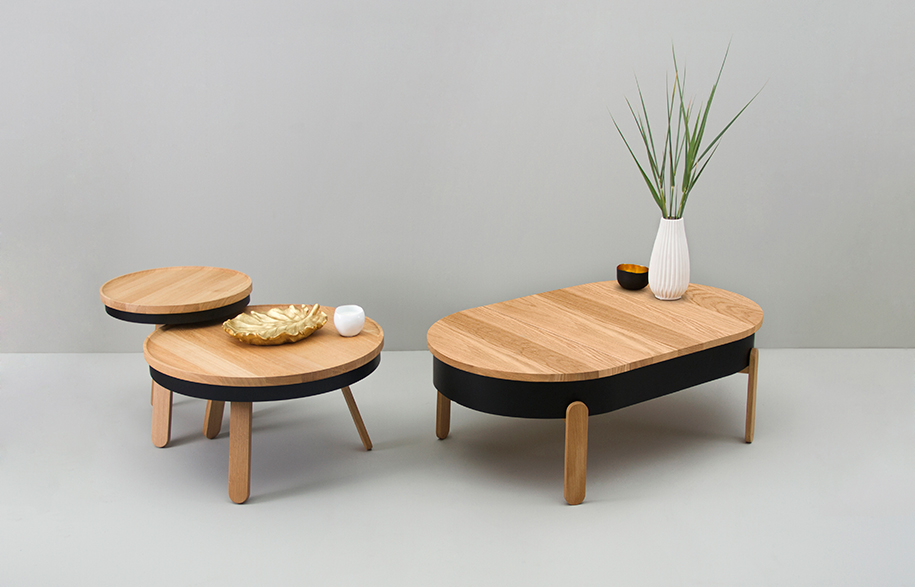 Tags: Designer Furniture
---