This clever couple hand craft plant vessels and create modernist-inspired wire plant stands and hangers. Thomas is a carpenter by trade, specialising in luxury houses with high-end modern finishes, while Bianca is an arts marketer by profession and avid hands-on maker. Fusing their strengths, they have created a range that would look perfectly at home in a range of indoor and outdoor spaces.
The wire items are designed with attention to form, balance and function, with each pot individually hand-crafted out of water-based resin and finished with a satin seal. Throughout the process of creating the range, several resin pour techniques were refined in order to create consistent but unique end products. They are powder coated either black or white allowing them to elegantly frame your colourful and vibrant pots and plants.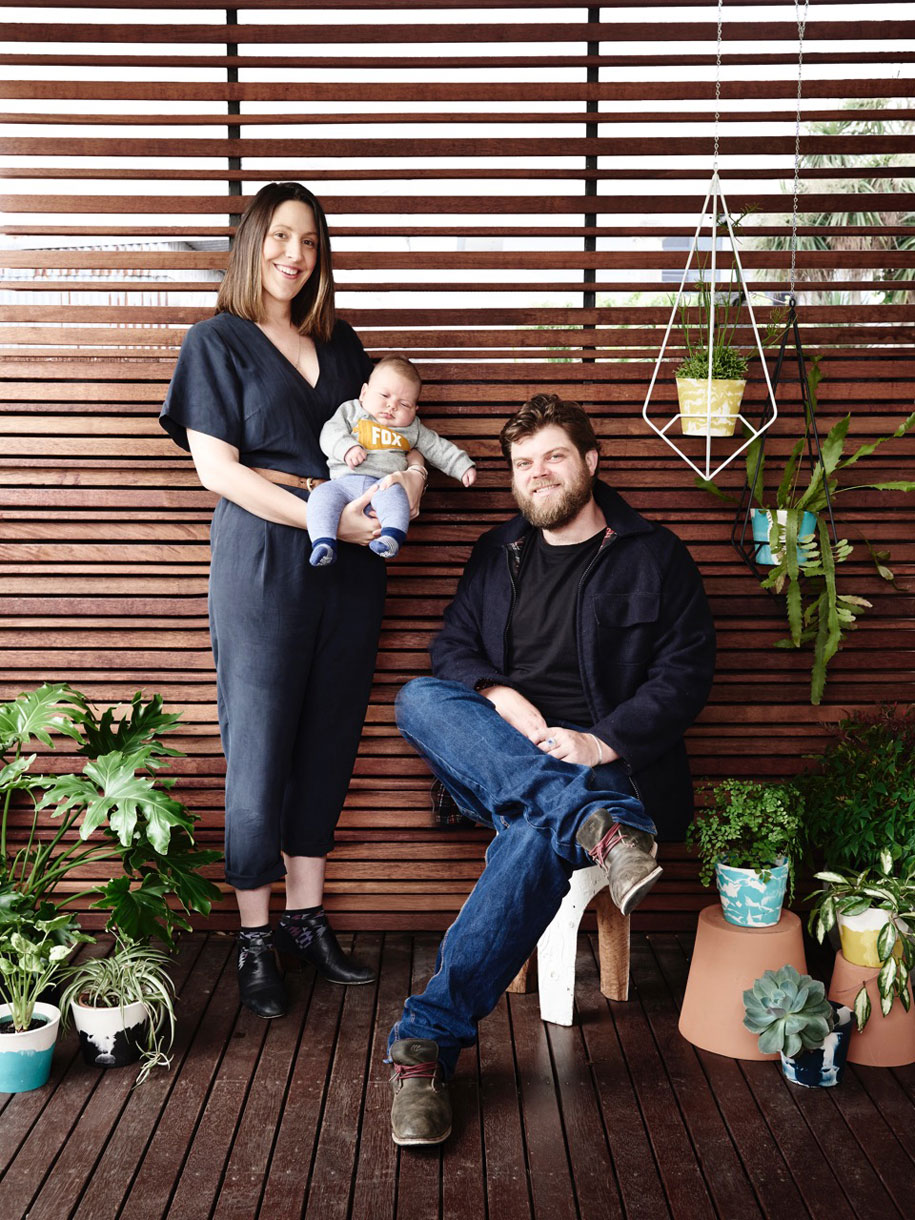 We sit down with Bianca and Thomas to learn more about what inspired them to start Capra Designs and their latest range.
Can you tell us a little bit about the Capra Designs' journey so far? When did you first begin Capra Designs? 
We unofficially began Capra Designs around February 2015 when I started experimenting with mould making and water-based resin and Thomas developed sculptural plant holders to furnish our house. Realising we were creating with a type of resin that is largely unexplored in Australia and designing new styles of wire hangers/stands, we launched our first range November 2015.  More than anything Capra Designs grew out of my passion for plants and a shared interest in design and making.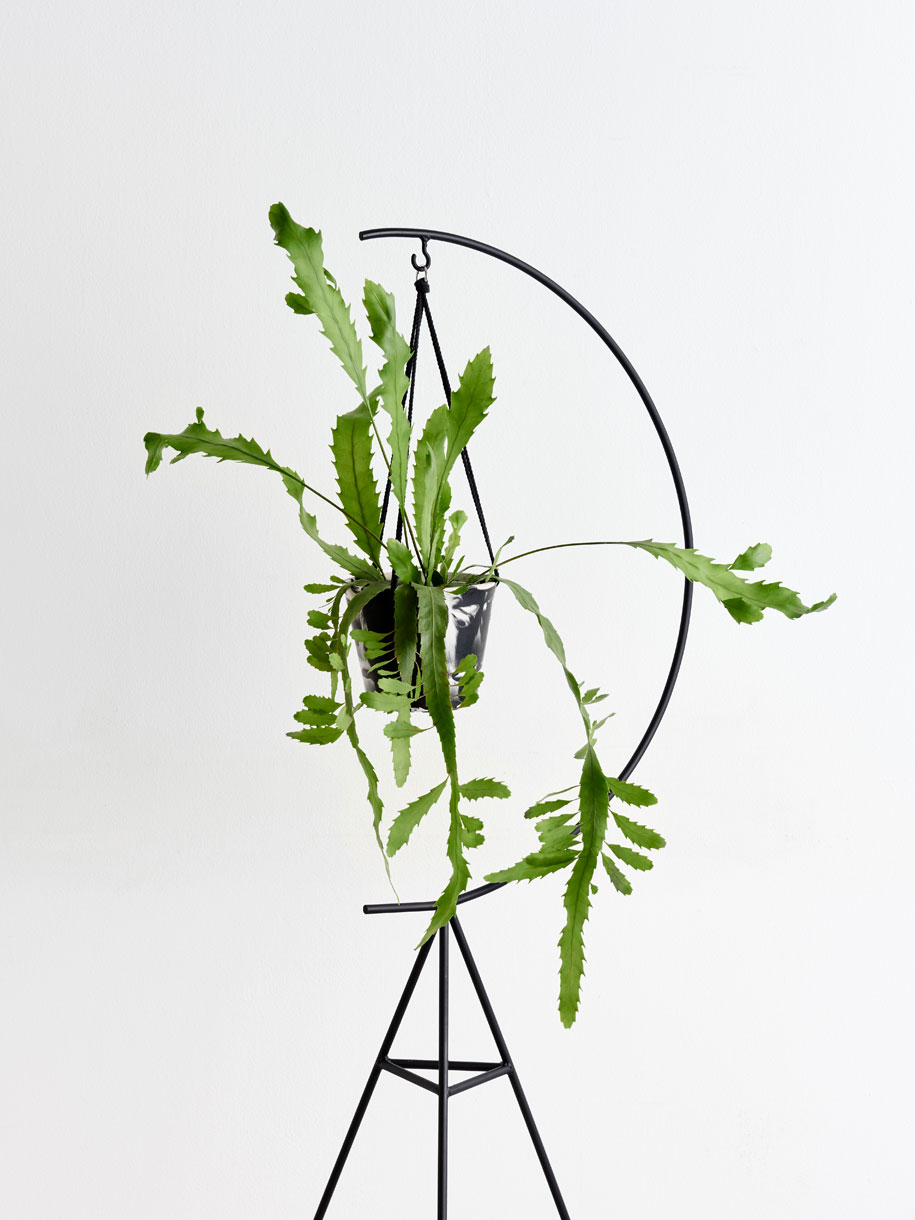 How would you describe your range? 
With the resurgence of indoor plants our current collection is about making plants a design feature in and around the home. While we want our pieces to be timeless and work in any surrounding we also love playing with patterns and colour. With this range we have been very conscious of ensuring that the product appears balanced whether it's holding a luscious fern or leafless cactus.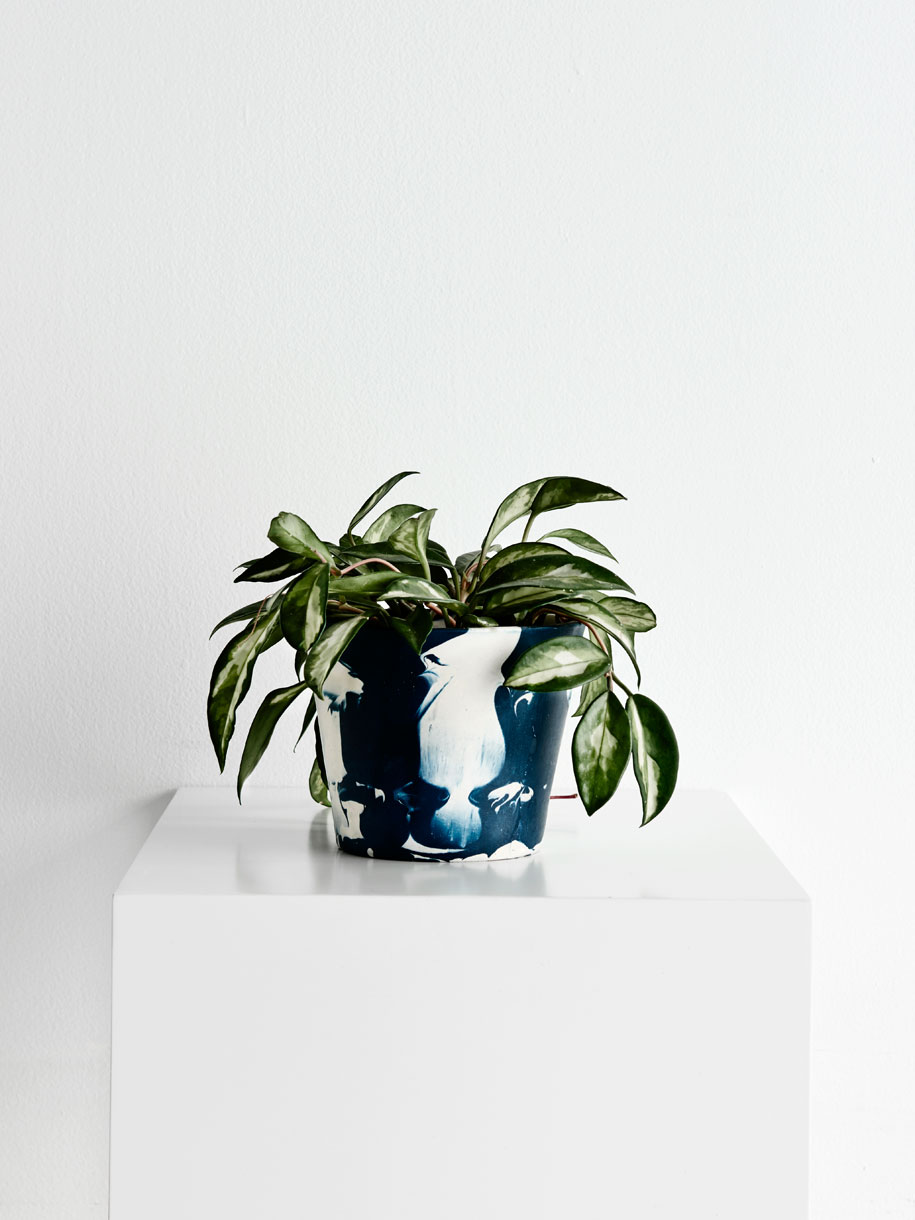 Can you tell us about the process of creating your collection?
The process is extremely collaborative. Either Tom or myself design on paper and then discusses the item with eachother, looking at functionality, originality and where it fits in our range. Tom then creates prototypes of the wire items while I cast the pots, experimenting with colour and pour techniques.
There are many discussions and changes made before we finalise the prototypes and provide our manufacturer with wire specs. The pots are all handcrafted in our Melbourne studio. This process allows us to remain true to our passion of making and using our hands rather than being trapped behind a computer.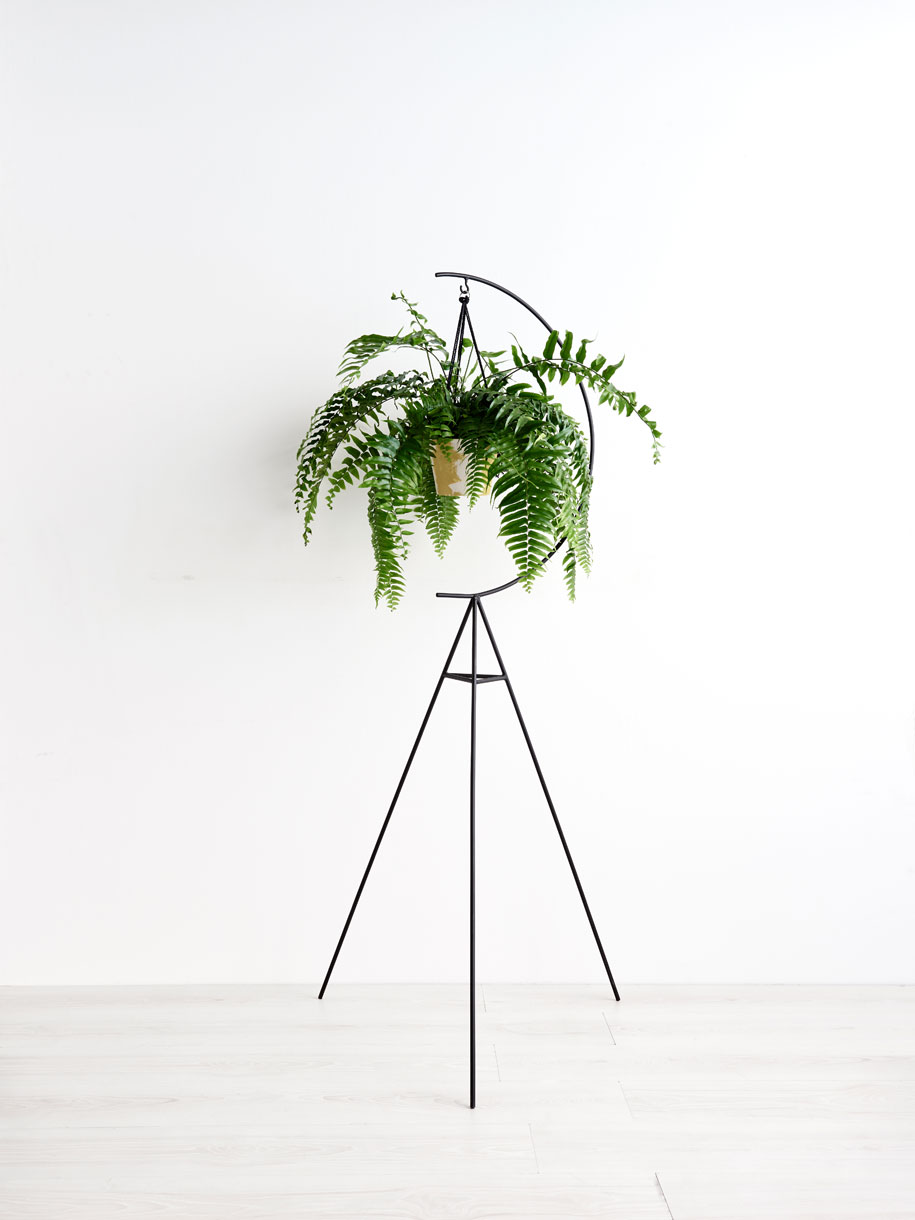 What do you think is the common factor across your creative output? 
There are two common factors across our collection; the first is clean design lines and second is hand made individuality. The hand crafted nature of the resin products creates irregularities in colour and pattern of each finished product. This is evidence of the commitment to the hand-made process.
Capra Designs
capradesigns.com
Photography by Eve Wilson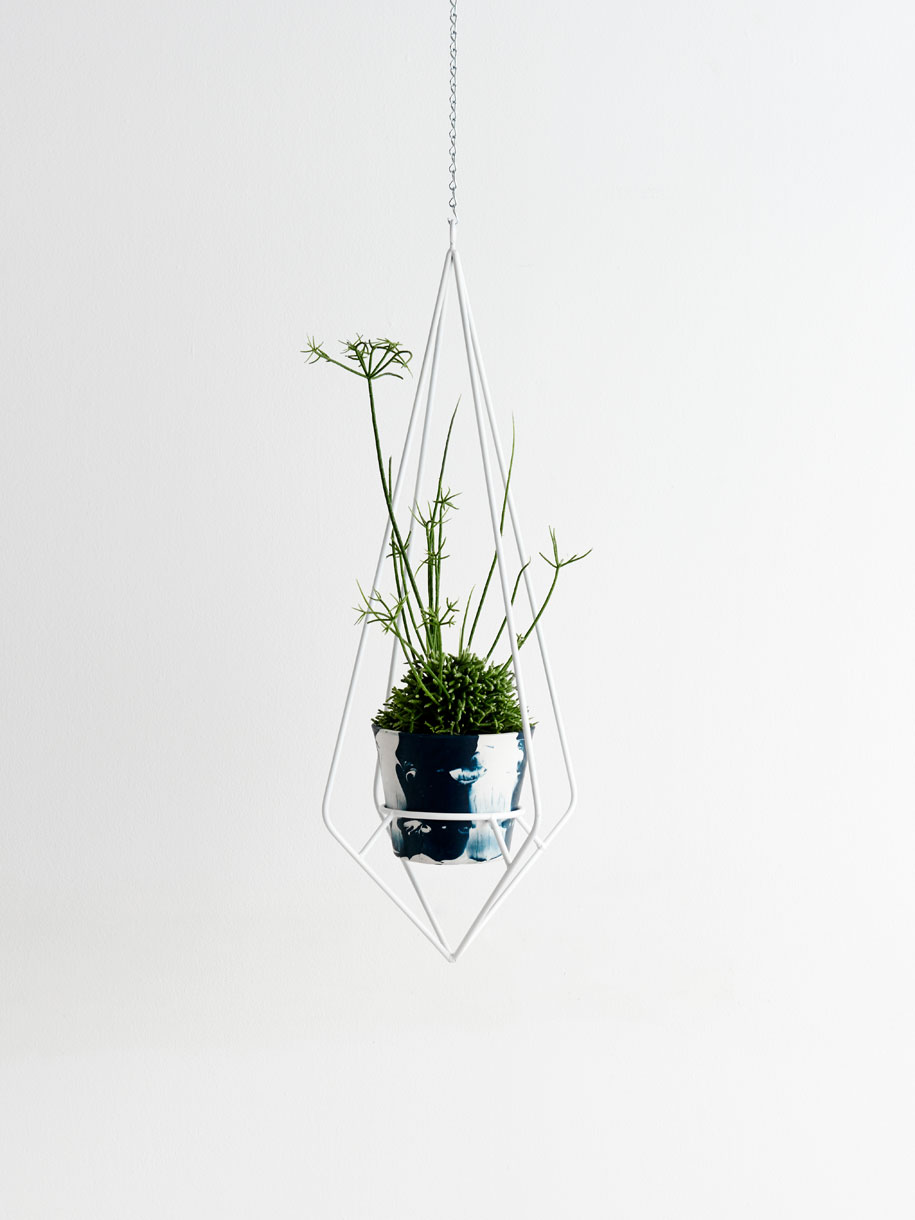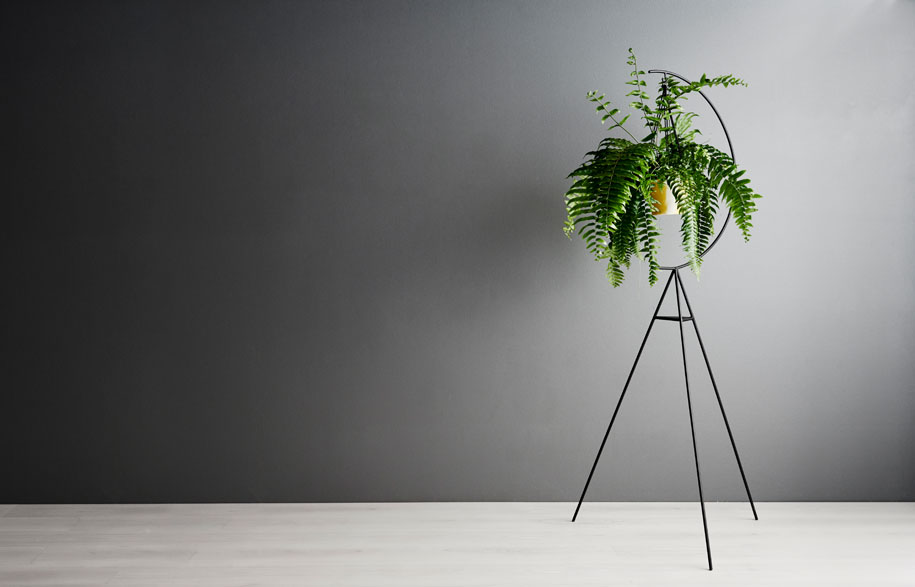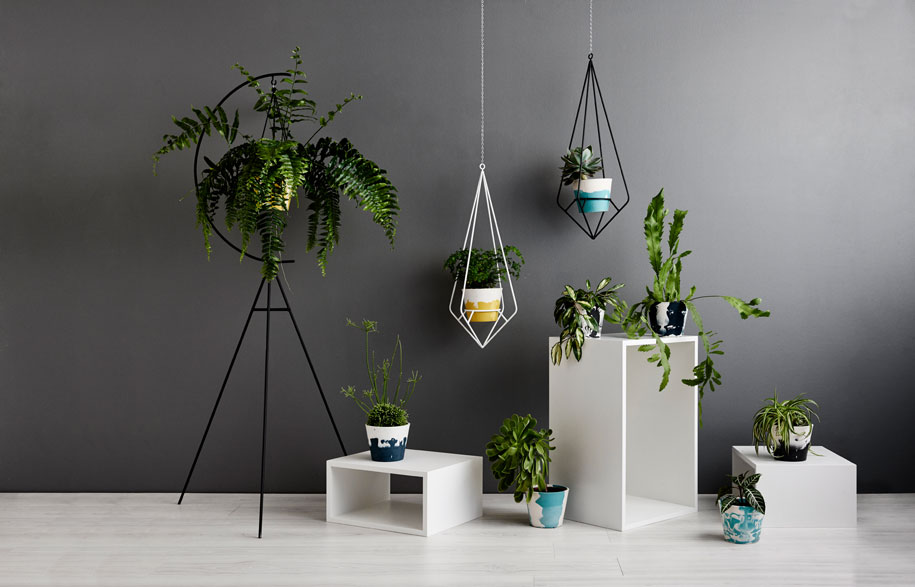 ---