Neolith is a range of sintered compact surfaces developed in Europe by TheSize – a manufacturer and designer of sintered compact surfaces – after many years of research, and is now supplied to 49 countries worldwide. In Australia, CDK Stone is the sole distributor and supplies Neolith in three, six and 12mm thicknesses in large format slabs and tiles.
Neolith is a 100 percent natural material made from clay and natural pigments whose appearance imitates marble and other materials, yet contains all the advantages of sintered compact surfaces. Providing architects and designers with a high end sintered surface that holds innovative physical and technical features, Neolith is suitable for a range of uses. Being highly resistant to scratching and high and low temperatures, chemicals, UV, wear, makes it ideal for a multitude of applications including building facades, walls and floors, kitchen benchtops, bathroom vanity units, and indoor and outdoor furniture.
CDK Stone will be launching a range of new colours at Sydney Indesign 2015, and is inviting visitors to see firsthand Neolith's unique qualities, colours, trials of scratch and heat resistance, durability and beauty first hand. Drop by CDK Stone and meet the team at Sydney Indesign to discuss Neolith's extensive range of applications and how it can enhance your design project.
CDK Stone
cdkstone.com.au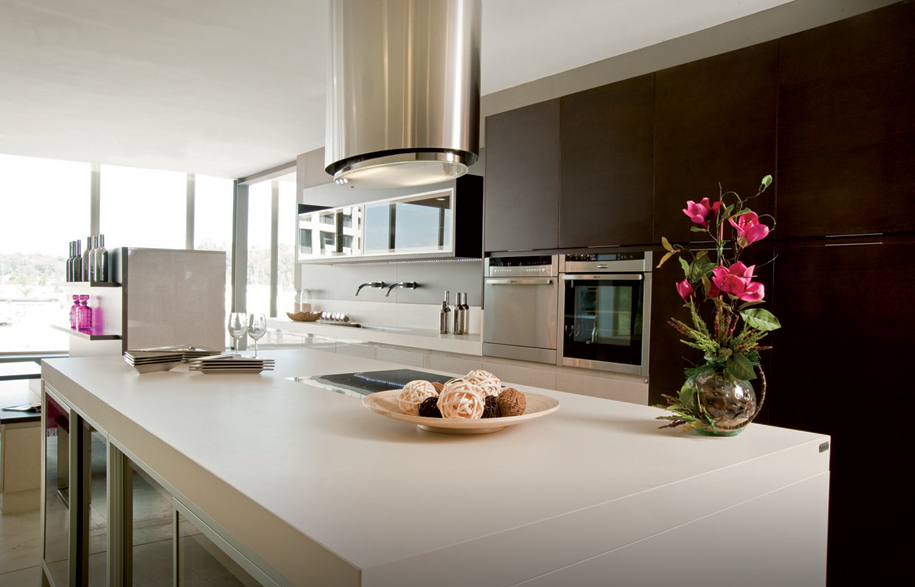 Tags: cdkstone
---