For decades, Pierre Lisoni has been the figurehead of modern Italian minimalism. With his rich portfolio of creations, Lisoni has revolutionised the world of design with an instantly recognisable approach to interior design that combines simplicity and functionality. In his work guiding leading Italian design firms and collaborating with influential brands such as Boffi, B&B Italia, Living Divani, and Knoll, Lisoni's style is characterised by pared-down furniture, soft minimalist lines and luxurious finishes.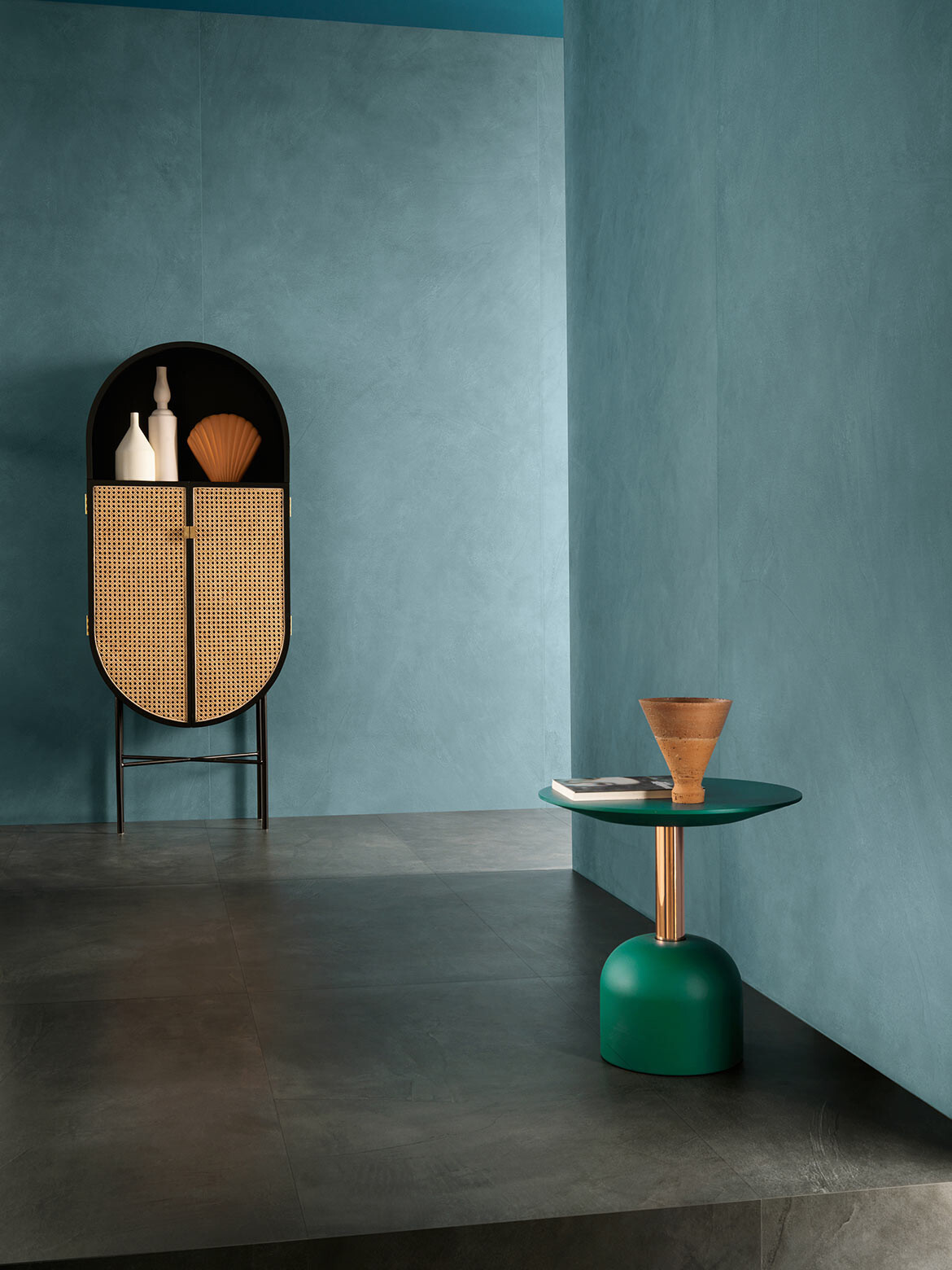 So when Lissoni took on the role of colour consultant for a new line of tiles by the porcelain tile specialist Atlas Concorde, the whole interior design world took notice. The Prism collection by Piero Lissoni takes porcelain and ceramic surfaces to a new level, with a stunning selection of harmonious tonal palettes, textures and sizes that transform how we can use colour in interior and exterior spaces.
Lissoni's objective with Prism was to establish a colour alphabet that can be edited and redefined for today's living. His starting point was simple – the effect of light through a prism, creating colours that refracted light, transformed into a nuanced colour palette of floor and wall coverings. Inspired by the three-dimensional effects created by hand-trowelled resin, the collection's unique multidimensional surface integrates colour with texture, adding graphic detail that is enhanced with the interaction of light.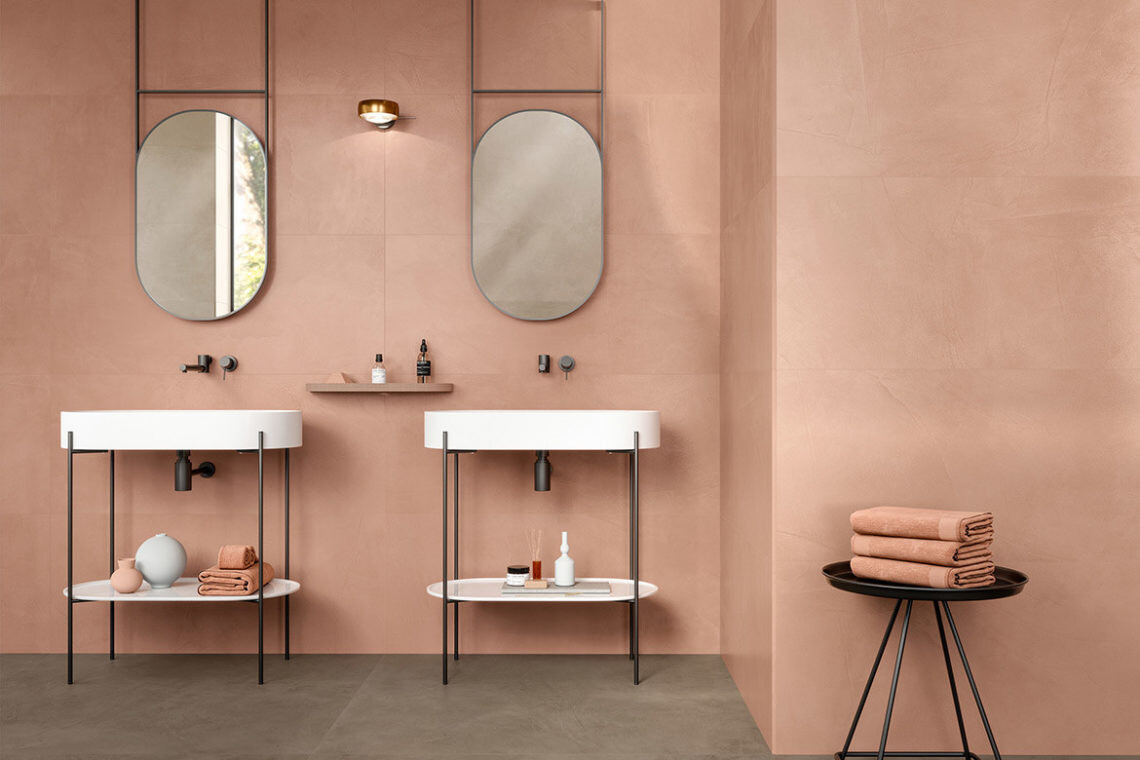 Featuring tiles, slabs and decors in 13 soft tones, the Prism collection is essentially an artist's palette for modern design. Cool shades provide balance within bright interiors, while warmer shades communicate sensations of comfort and warmth. Mixing and matching tones enables designers to create original palettes – for example, the light, soft Cord and Cotton colourways can be combined with the sophistication of Emerald, Midnight or Graphite to create balanced interiors that convey a sense of health and wellbeing.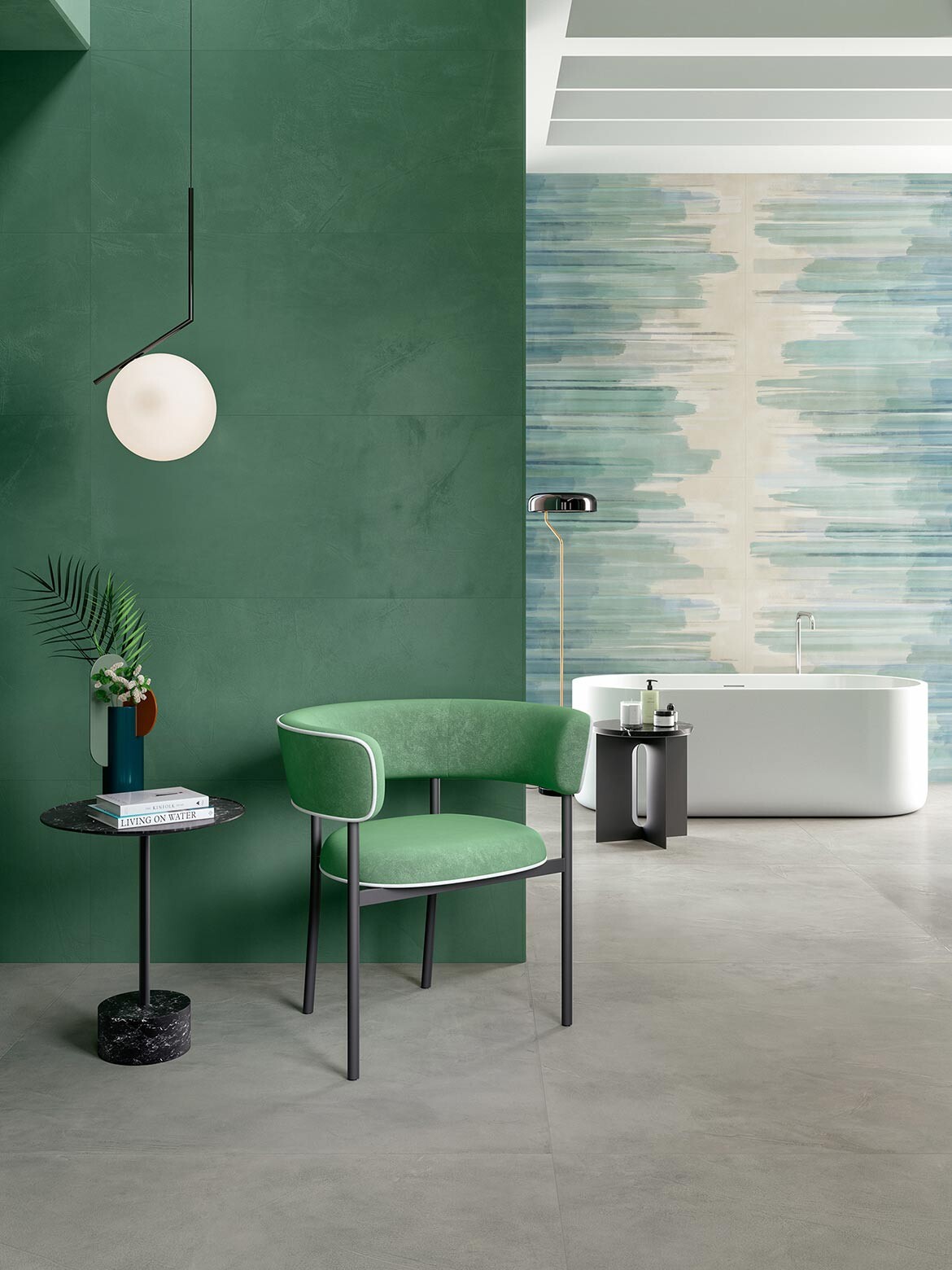 The collection also provides a range of decors, including large format geometric shapes and colours for customising any environment. The Gradient and Brush decors are available in large 120x278cm porcelain slabs and 50x120cm wall tiles. Mosaic Wiggle creates an elegant geometrical decoration in four soft colourways, while Enigma delivers a strong bold statement. As further complimentary options, the Mosaic Bead and Mosaic Q are available in 12 different colourways to decorate and feature walls or floors.
The extensive range of sizes allows designers to employ the resin effect throughout any design. Continuity and design uniformity in walls and flooring is ensured by the modularity of 120x120cm porcelain floor tiles with 120x278cm porcelain slabs or 50x120cm wall tiles.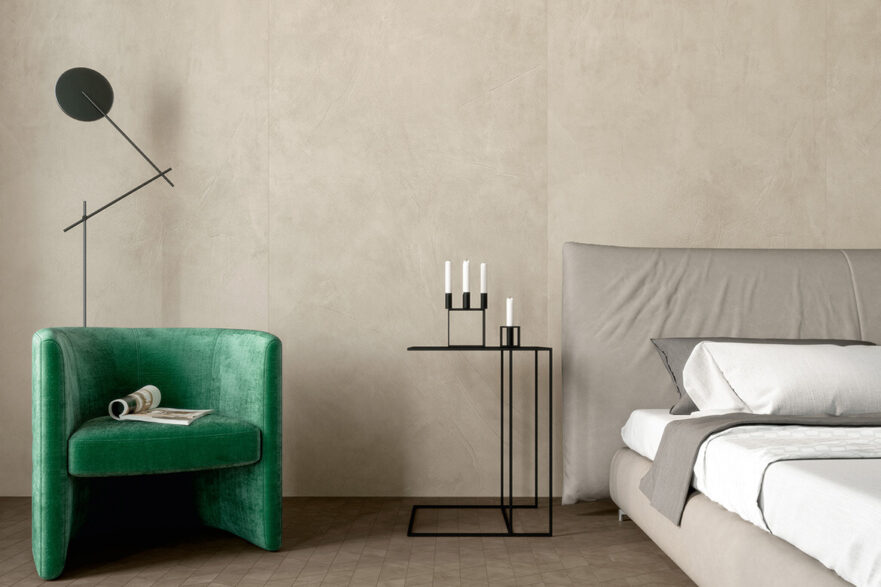 The design freedom offered by Prism is enhanced by the functional benefits of ceramic and porcelain. These surfaces are resistant to moisture, chemicals, acids, bacteria, mould and ultraviolet light, producing colours that never fade and an exceptionally long lifespan. The antibacterial properties of the material, and its resistance to stains, ensure cleaning is fast, easy and effortless. The Prism collection is also energy efficient, ecological and safe as ceramic and porcelain surfaces are free of VOCS, PVC, formaldehyde and allergens.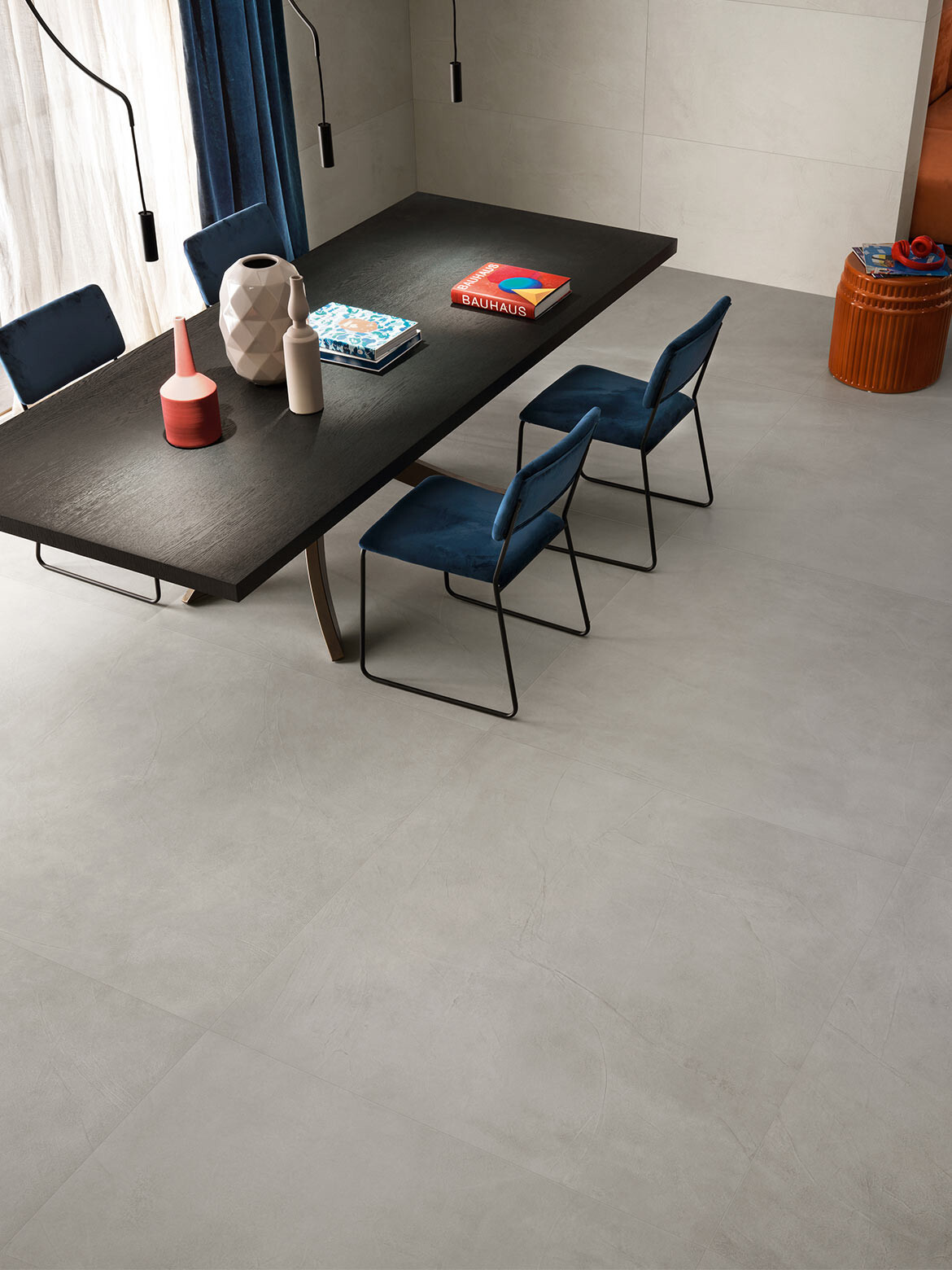 For over 20 years, Rocks On has been supplying exclusive, luxurious porcelain stoneware to the building industry. Now distributing the Prism collection to the Australian market, Rocks On continues its tradition of supporting only the highest quality, most technologically advanced products from around the globe.
Rocks On
---