Rockstar Bar by Buster + Punch from Living Edge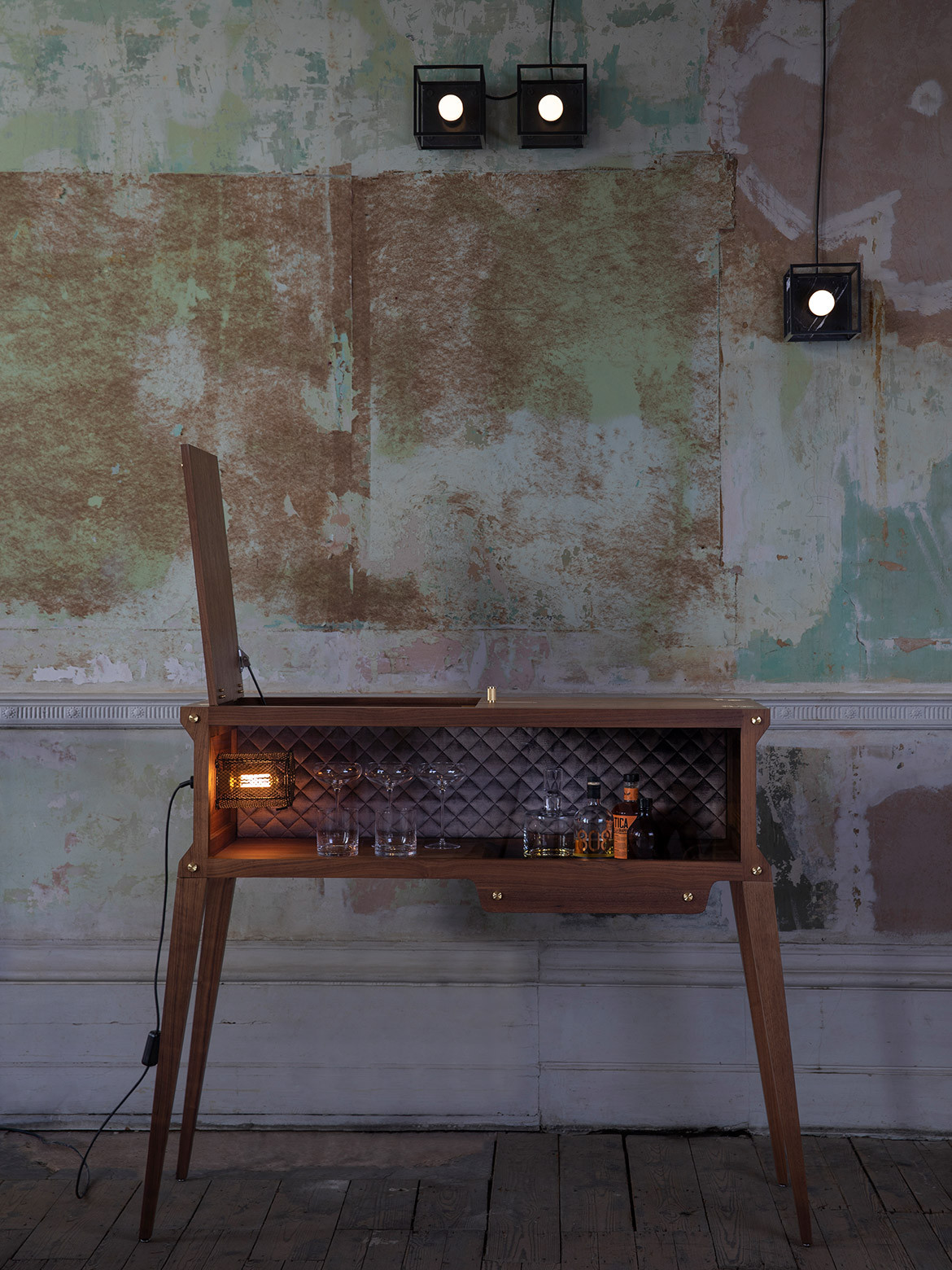 Everyone knows a good Rockstar steals the show and this Buster + Punch Rockstar Bar is no different. Handmade in the UK from solid American Walnut, the Rockstar Bar is perfect to gather around with your guests to celebrate this festive season.
Of Muse and Myth Gift Kits from Aēsop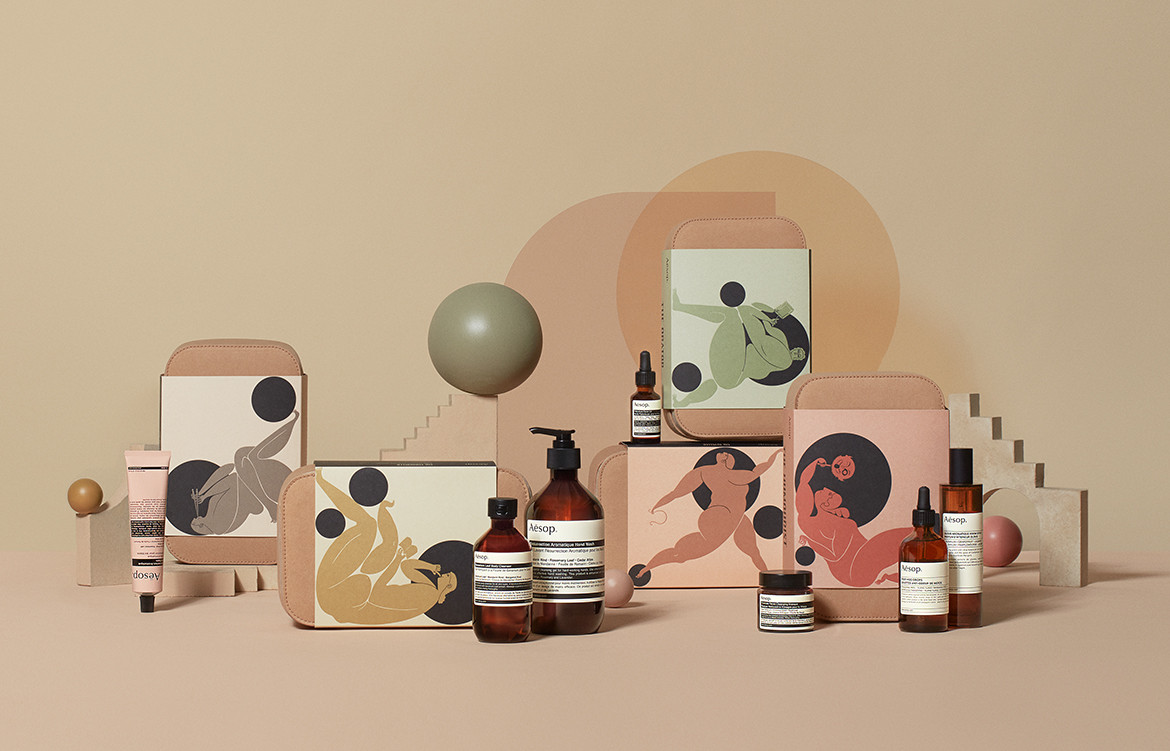 Aesop's Gift Kits for 2019, collectively titled 'Of Muse and Myth', celebrate the ancient Muses of Greek mythology, the goddesses of the arts, honoured since antiquity as inspirations in culture, literature and the arts. The Gift Kits offer a curated range of skin care, body, and home products sought-after for giving during the festive season. The collection comprises five kits in total, including two skin care kits, a trio for the home and basin, a body care twosome, and an exceptional quartet for hands and body.
New Volumes Mortar and Pestle by Artedomus from Cult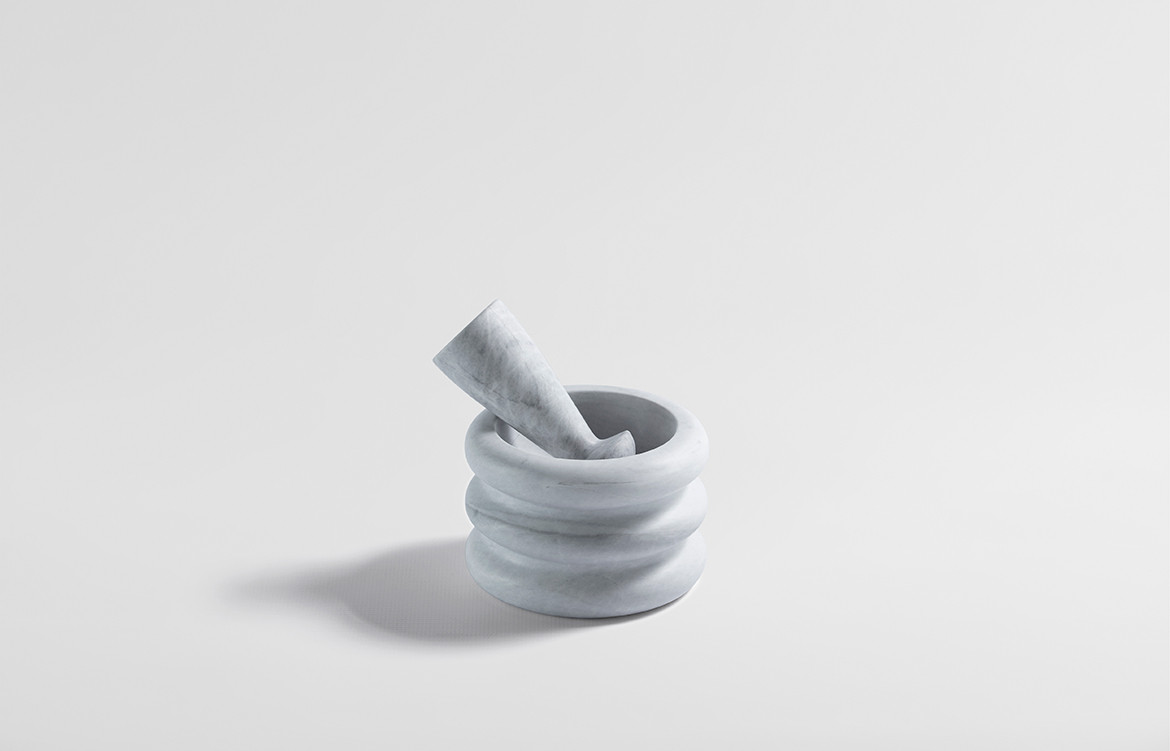 Used in kitchens for thousands of years, there remains a no more satisfyingly primal way to mix dry ingredients than a mortar and pestle. King's take on the kitchen staple is distinctly sculptural, while the natural heaviness of Elba makes for an extra solid base and pleasingly weighty pestle. Together, they make an extra-effective pairing.
Obelisk from Domo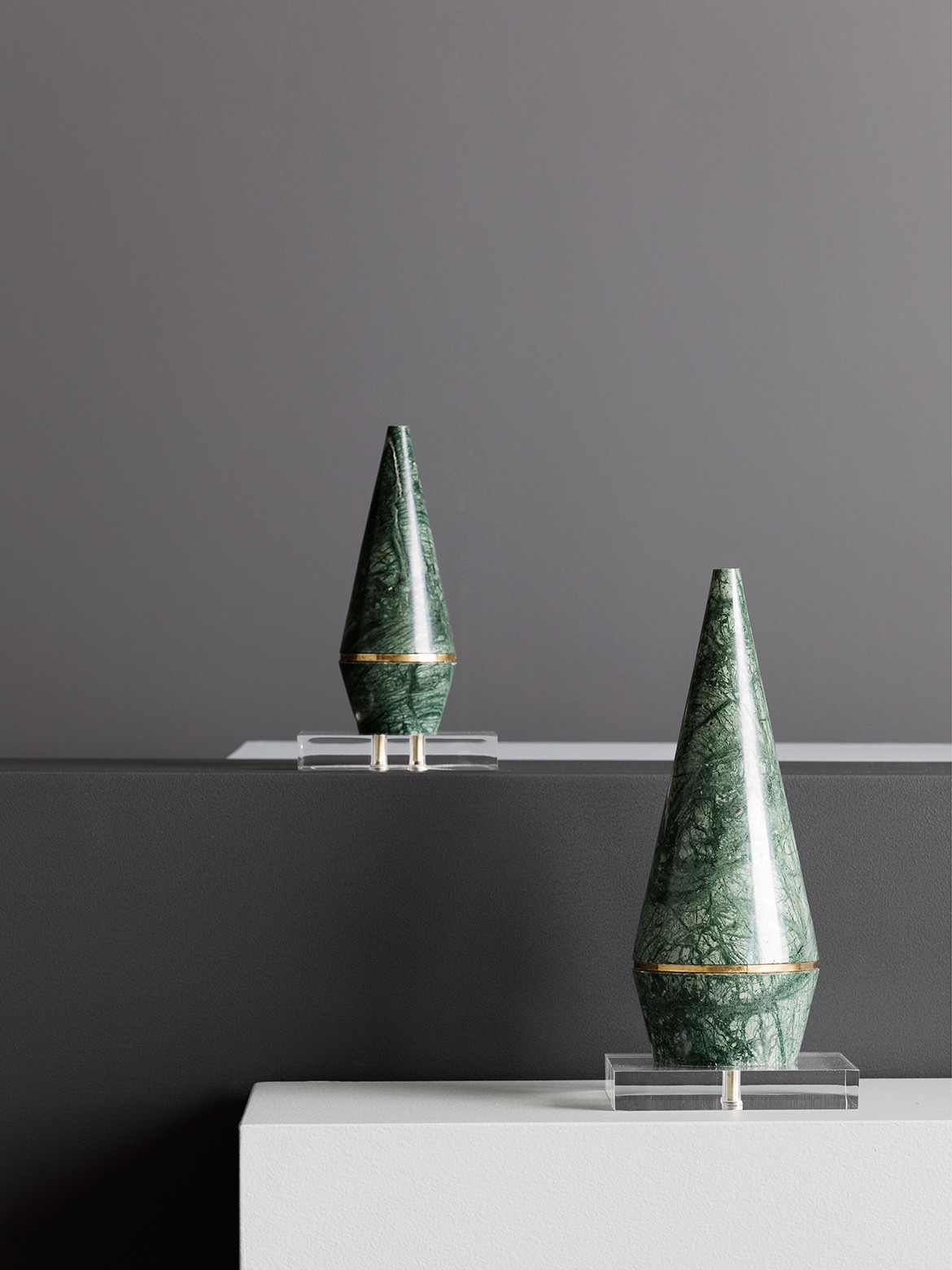 With a shape evocative of a Christmas tree, the DOMO Homewares Obelisk in Green Marble brings the celebratory spirit to the entertaining space. As a gift the DOMO Homewares Obelisk is perfect for perfect for the person who has everything.
Radiofonografo by Brionvega from Living Edge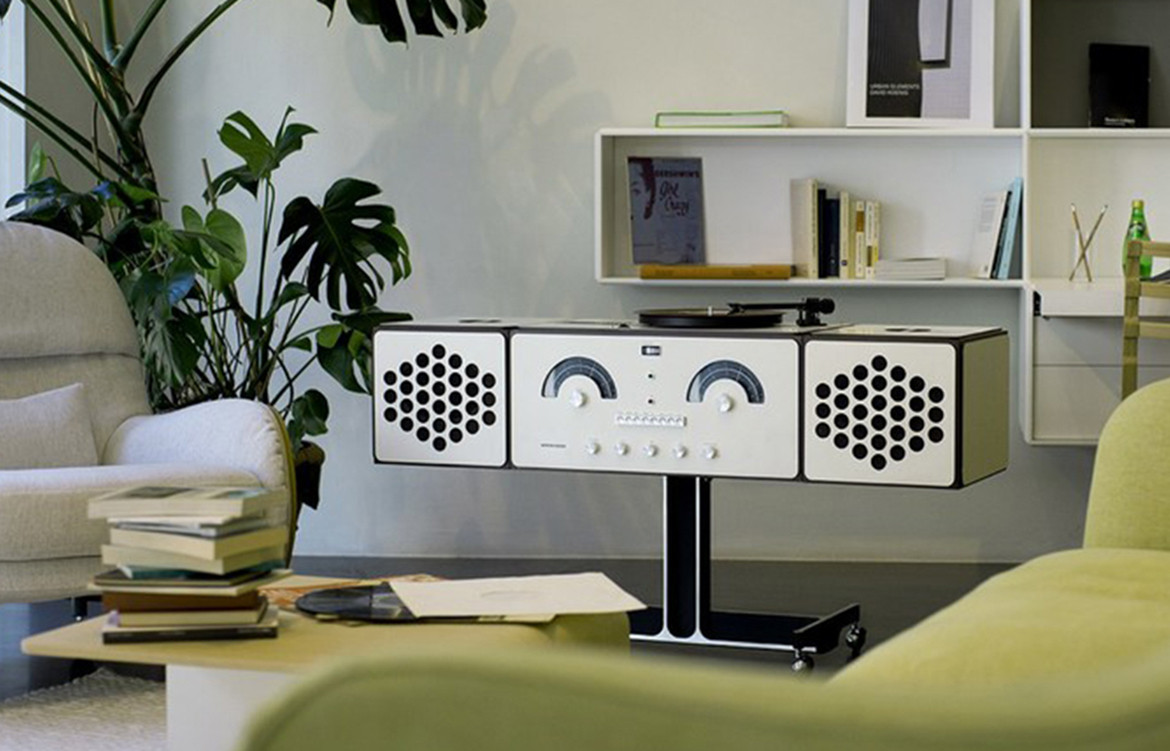 Created in 1965 by designers Achille and Pier Giacomo Castiglioni, the Radiofonografo is a superb work of modern industrial design, thanks to both its incomparable style and sound. Exuding retro charm, along with incredible sonic definition and the ability to orient and move the sound modules to best suit the surrounding environment, the Radiofonografo is sure to get kids, family and friends in a dancing mood.
Integrated DishDrawer from Fisher & Paykel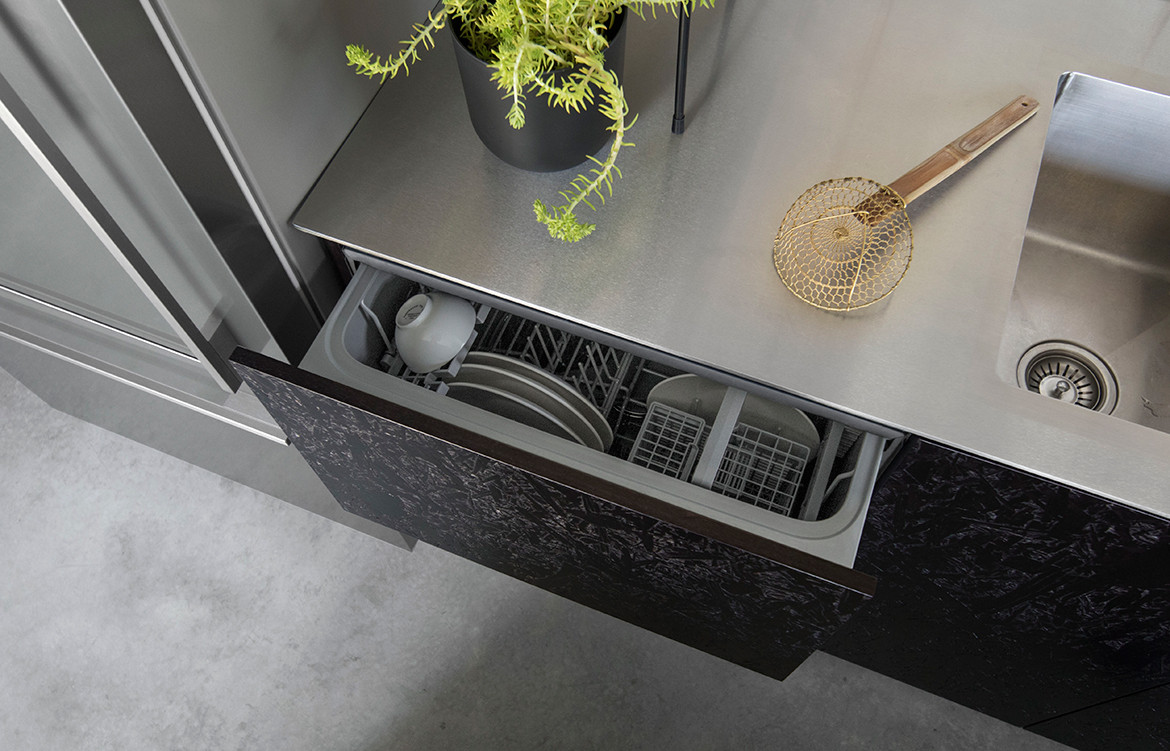 The holiday season calls for lots of eating, which means lots of dirty dishes. The Fisher & Paykel Integrated DishDrawer™ Dishwasher is an entertainer's dream. With the ability to use both drawers independently and select different wash programs, the DishDrawer™ Dishwasher can wash everything from fine glass and crystal to heavily soiled pots and pans. Wash modifiers allow specialised cycle settings.
Porthole Infuser from top3 by design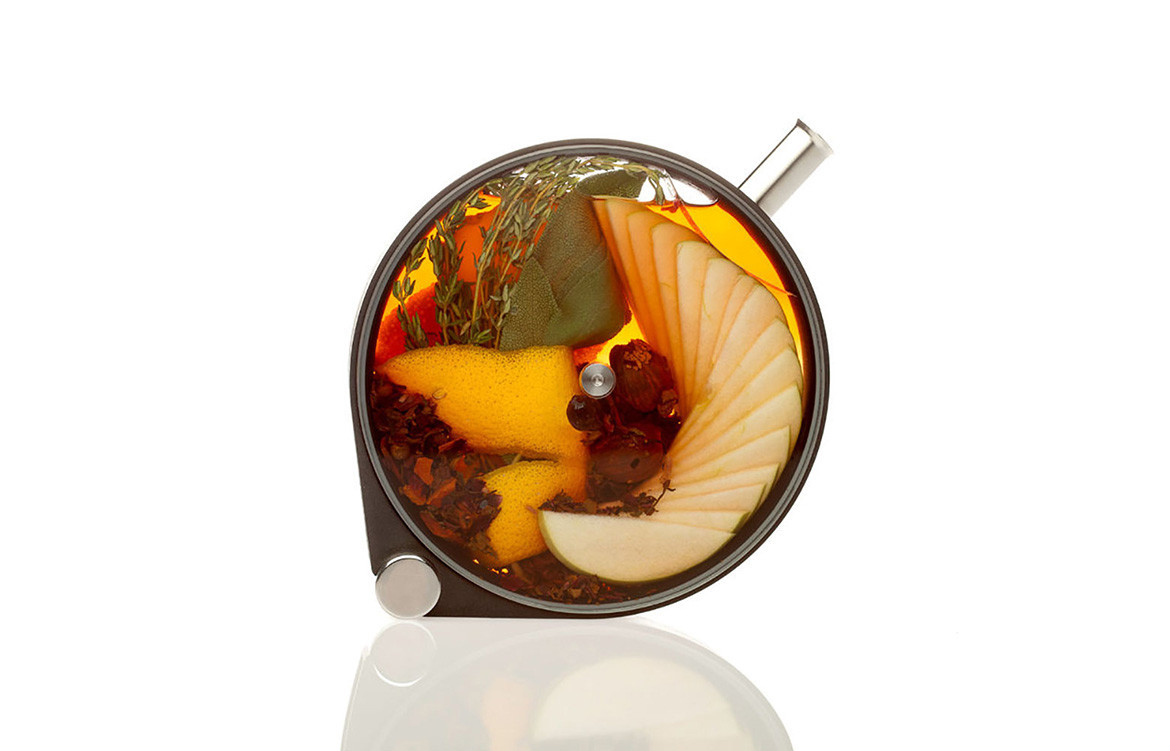 A must for every foodie. The Porthole is a simple, beautiful infusion vessel designed by Martin Kastner of Crucial Detail design studio. It can be used to create striking cocktails, oils, teas, dressings, lemonade, coffee, or any other type of cold infusion.
Omini The Fisherman Napkins Tray by Ghidini 1961 from Artemest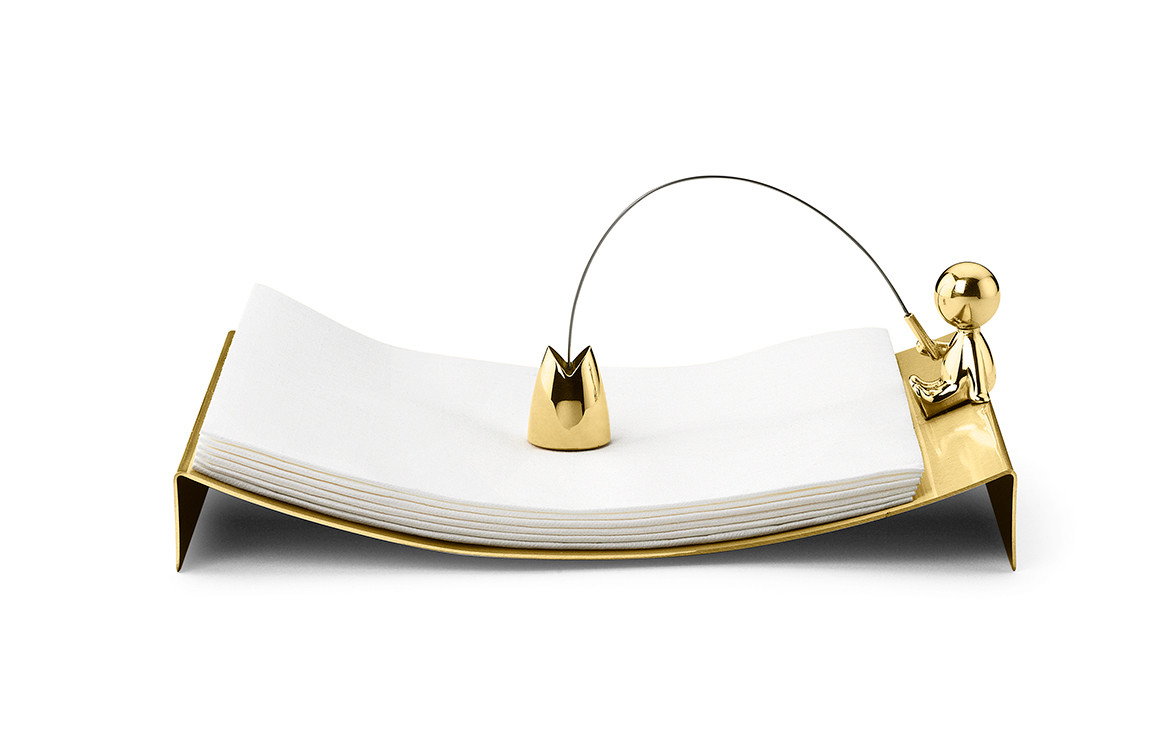 Strikingly elegant in its simplicity, this brass napkin holder boasts a concave silhouette with a shiny finish. A small figurine of a man fishing is seated at the edge of the tray, his curved fishing rod connected to a napkin weight in the shape of a fish about to emerge from the water. A modern take on an ordinary kitchen item, this playful and sophisticated napkin tray will infuse charm and creative design in any modern kitchen.
Tags: Aesop, Artemest, Buster + Punch, Christmas gift ideas, cult, Cult Design, DOMO, Fisher & Paykel, Ghidini1961, Living Edge, top3 by design
---