Puffalo sofa from Ross Didier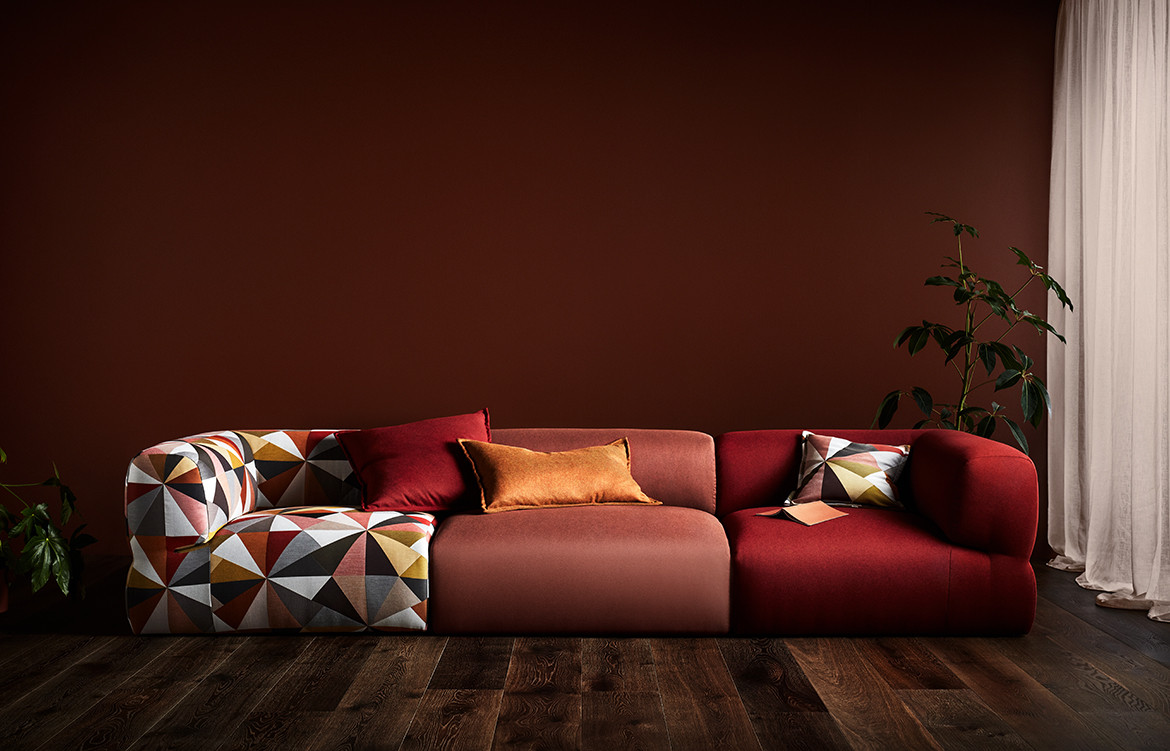 Celebrating the horizontal life, Didier's new Puffalo modular range exemplifies laid-back style. Like the love child of Moncler and Jaguar's E-Type, the Puffalo just begs you to lounge. Flop down, chillout and feel yourself descending into slow motion. Puffalo inspires multiple combinations of voluptuous shapes and can adapt from the largest of living rooms to the smallest statement spaces.
Julep Lounge from StylecraftHOME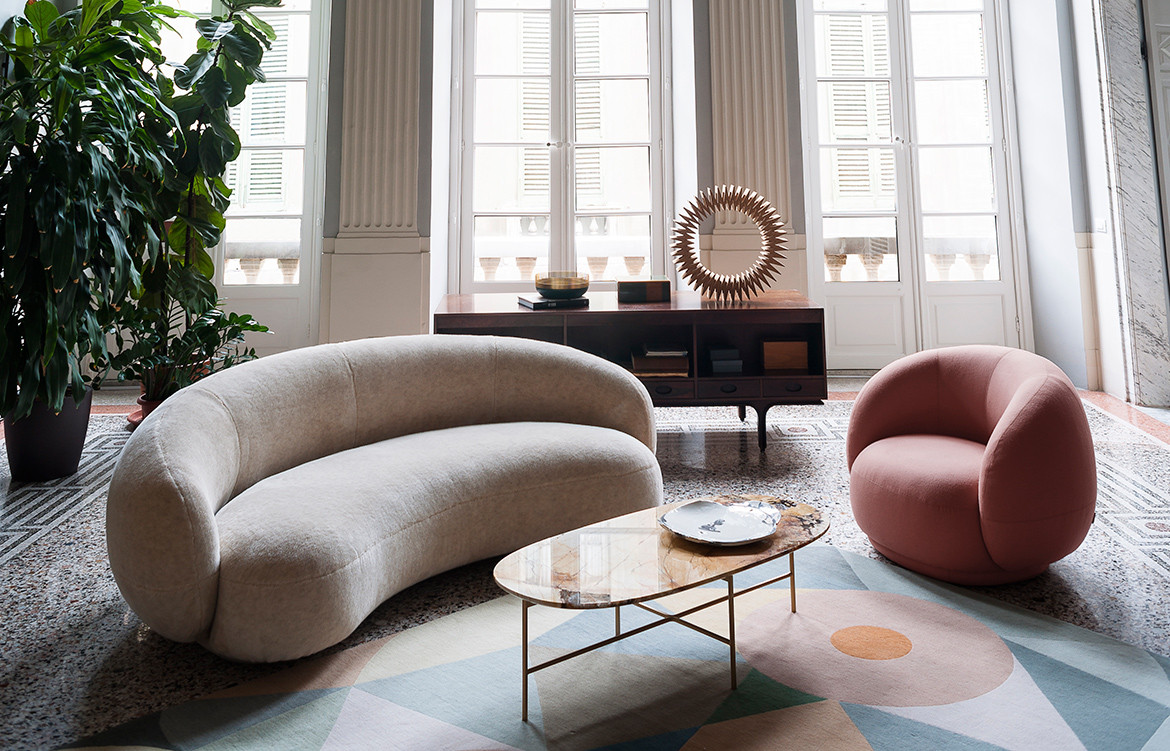 Julep is influenced by the 1950s Avant-Garde movement, drawing upon its simplicity and grandeur. Designed by Jonas Wagell, Julep features an exaggerated, curved form with the recessed base providing a sense of lightness. Upholstery may be specified from Tacchini's house range of fabrics and leathers.
Heartbreaker sofa by Johannes Torpe from Moroso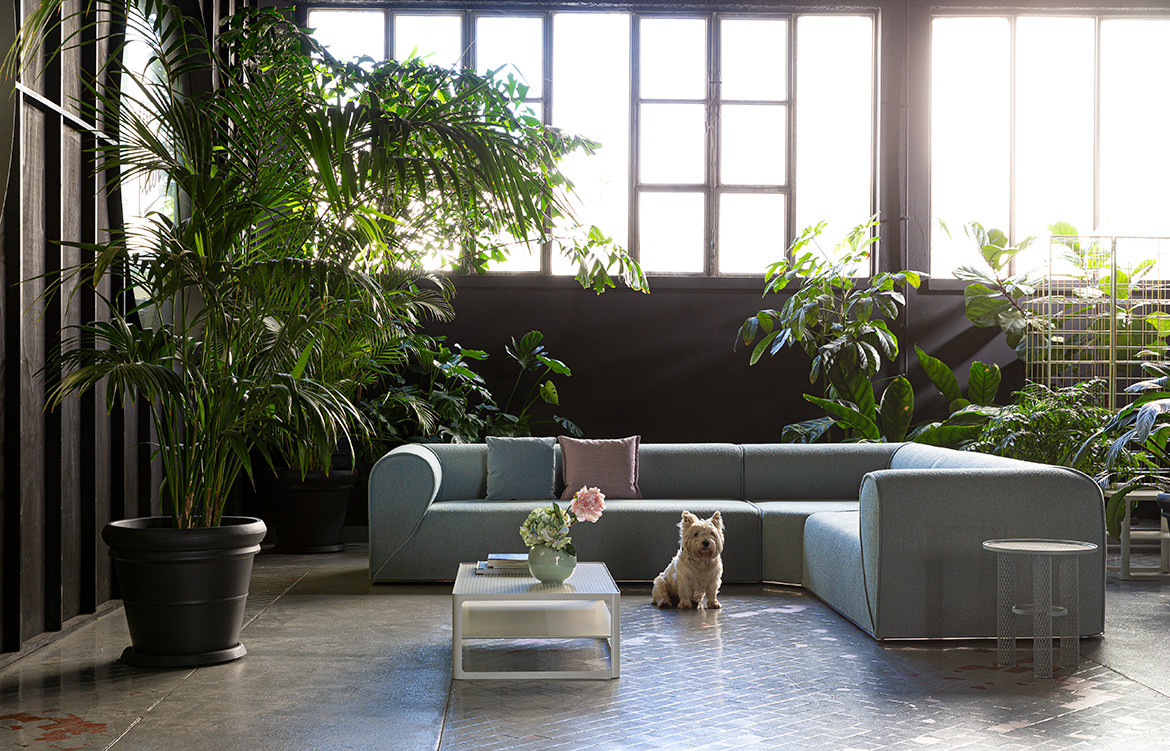 The stylistic hallmark of Heartbreaker sofas lies in the design of the armrests, which represent the halves of a heart, or a broken heart, and which whimsically combine to form a full heart when sofas are placed side by side. Hence the name, which playfully alludes to a broken heart or ironically to a "heartbreaker".
Togo collection from Domo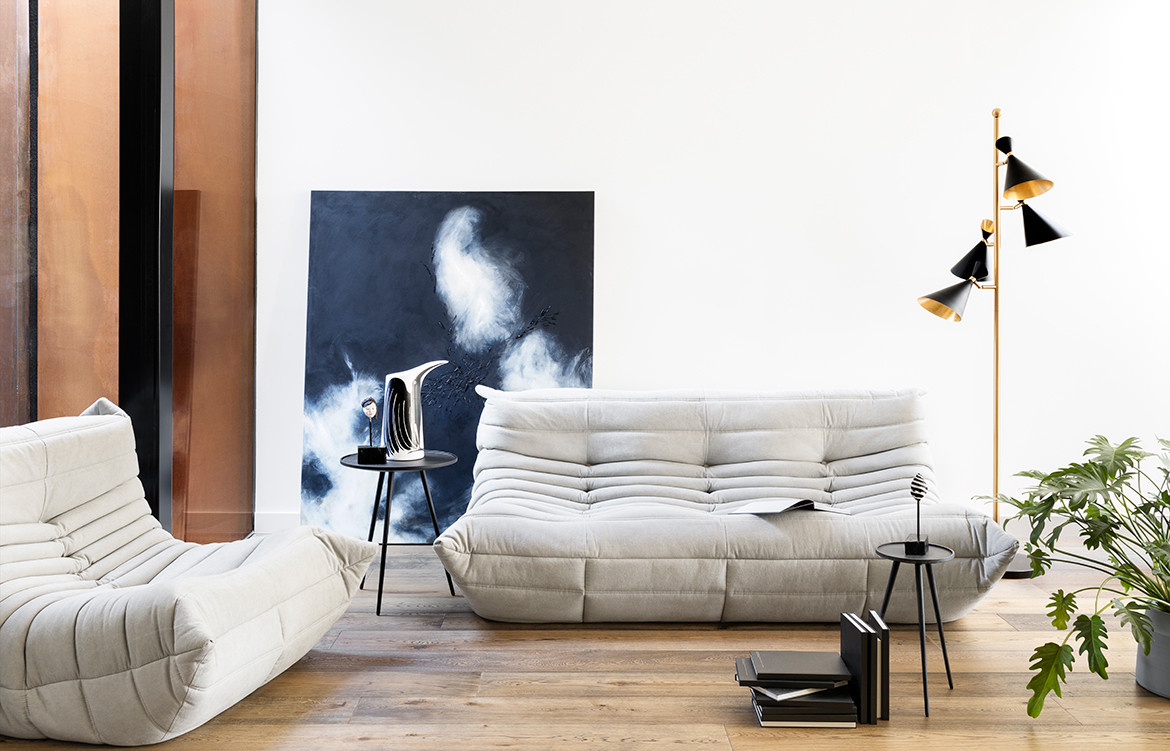 Michel Ducaroy's Togo is a true classic. The Togo collection has been the ultimate in comfort and style for over forty years. It features ergonomic designs with multiple density foam constructions and quilted covers, making each piece both visually attractive and physically inviting.
Tufty-Time sofa by Patricia Urquila from Space Furniture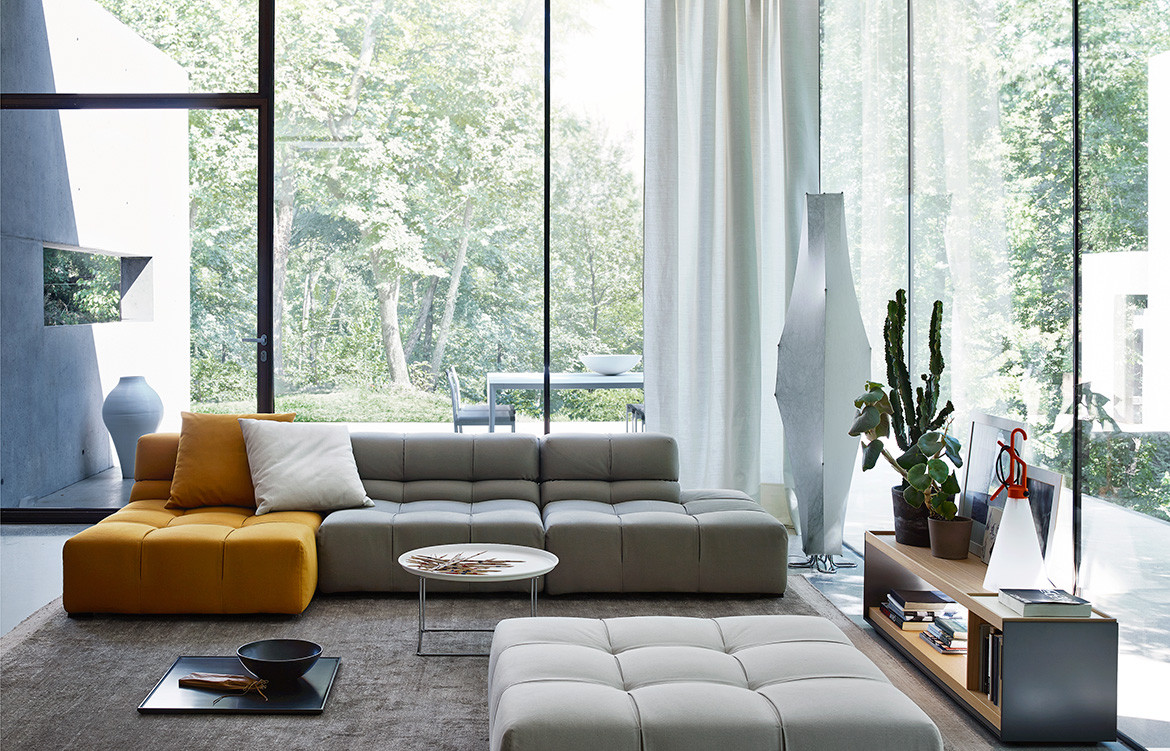 Tufty-Time is not only a re-interpretation of the past, but also an excellent, innovative solution for such issues as modularity, comfort and removable covers. Tufty-Time's modular elements form traditional sofas, chaise longue sofas, corner sofas and island elements. Especially welcoming in the greater-depth version, Tufty-Time becomes a meeting place, or a cosy refuge where to relax.
Lost Keys Sofa from Vela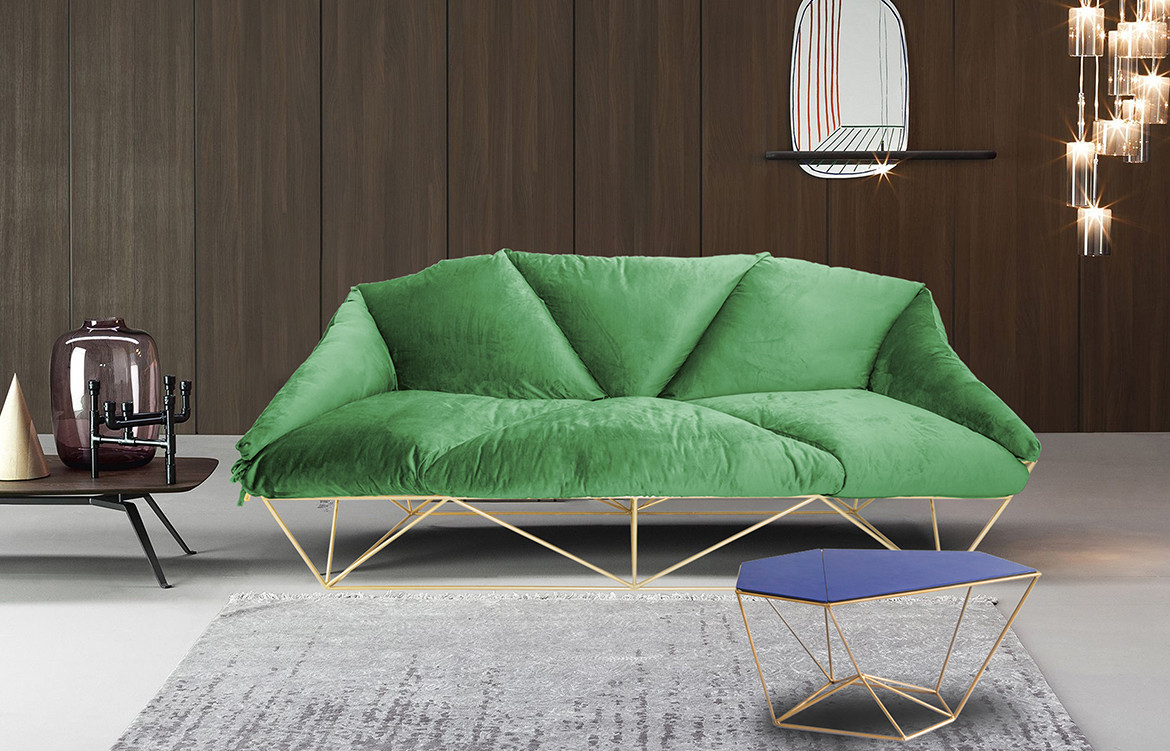 The Lost Keys Sofa gives a minimalist structure supporting an abundant seating area.  This light structure gives the impression that the couch is floating while the velvet fabric intensifies its presence in the space. The metal structure and upholstered seating area are unified through their shared geometric language.
Shabby modular sofa from Coco Republic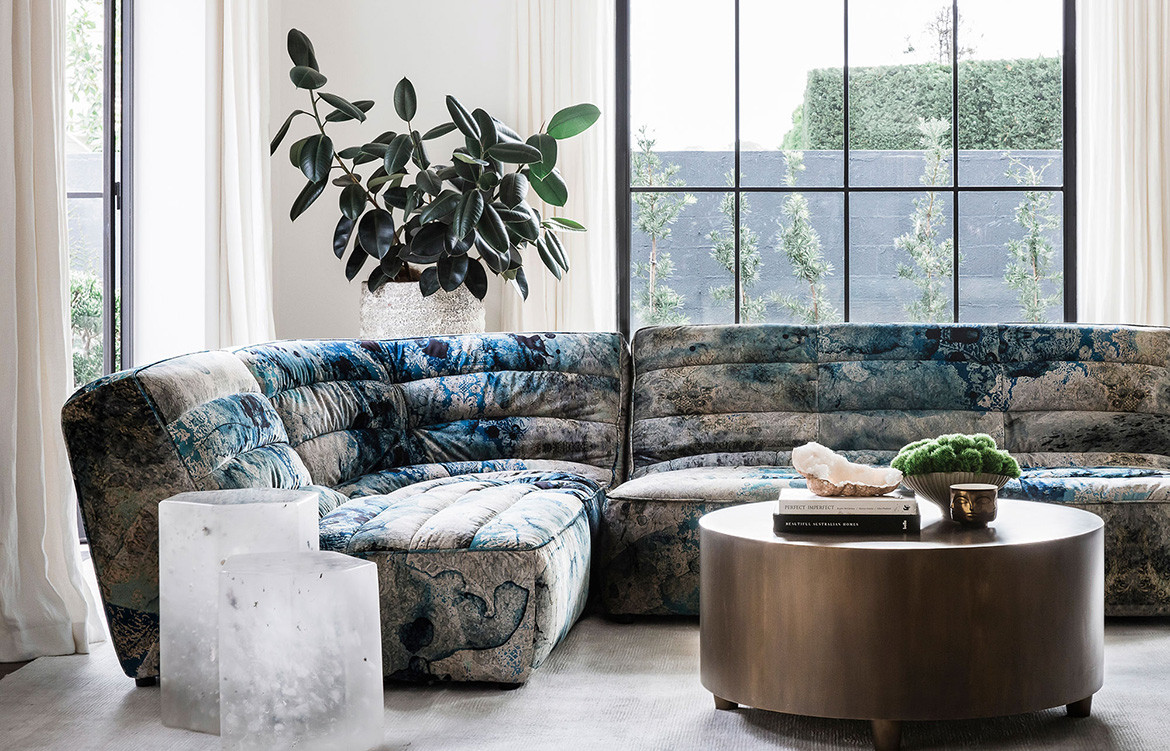 The luxuriously slouchy Shabby takes on a whole new look in new faded and degraded finishes, swapping rich leathers for sumptuous velvets. Shown in Melting Paisley, an original printed design that collides vintage Victorian damask with spontaneous splashes of ink for a daring, modern twist on traditional opulence.
Softcrete by Ross Lovegrove from Living Edge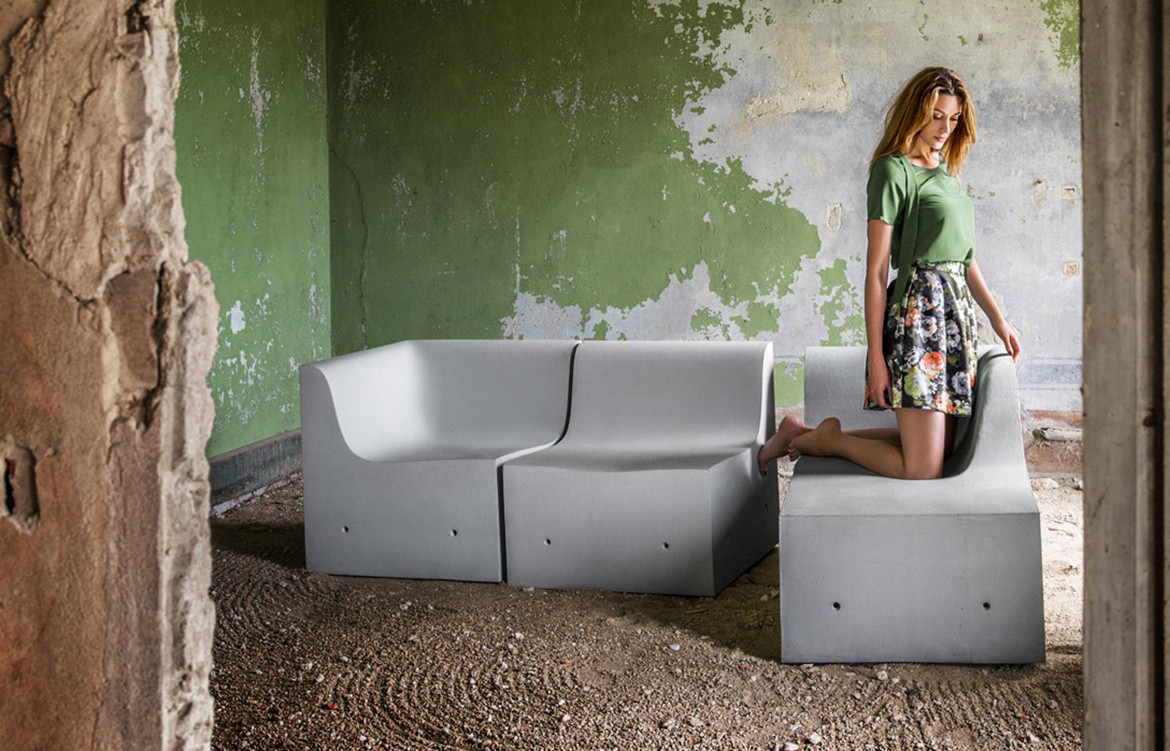 It was only from designer Ross Lovegrove that concrete became synonymous for comfortable, soft and warm. In this wonderful context we find chemistry between the company Gufram and the English designer. Softcrete, the name of this family of seats whose name is an oxymoron of contents, is now a comfortable and comforting seat outside of the box.
Tags: Coco Republic, Designer Furniture, DOMO, Edra, Fernando & Humberto Campana, Heartbreaker, Interior Design, interior styling, Johannes Torpe, Julep Lounge, Living Edge, loves, Michel Ducaroy, Modular Sofa, moroso, Patricia Urquila, Puffalo, ross didier, Ross Lovegrove, soft furnishings, Softcrete, Space Furniture, StylecraftHOME, Togo sofa, Tufty-Time, vela
---