Tim Collins is a Melbourne-based industrial designer who floats happily between a range of projects. From designing domestic objects like chairs and coat stands, through to the creation of quirky eye-catching commercial pop-ups – he has a knack for re-appropriating every day objects in a new way.
His axe inspired realax stools caught our eye with their wobbly organic shape, as did his functional and fun computer key stools. Here he talks about the commercial development of these products and what's next for Cloud Melbourne.
Q&A
Habitus Living: How long have these products been in development? 
Tim Collins: The realax stools took about a year to design, prototype and develop. They have been in production for two years, but the bench is a new addition that was just launched just this year.
The key seat was designed ten years ago and it was my first product on the market. It was launched over seven years ago and was available as a fibreglass version before being a rotomoulded Polyethylene version just a couple of years later..
How stable are the three-legged stools? 
The Realax stools are very stable. In fact three legged stools are more stable than four as you have a triangular configured contact points, as opposed to flimsy square shaped four points.
The rough, rounded shape of these gives then an organic/ prehistoric appeal – what inspired them? 
The name 'realax' speaks for itself with the design derived from axe handles. The form of an everyday item is the inspiration for this range of elegant and organic furniture pieces. Durable in structure and warm in appearance the 'realaxes' adapt the subtle curving form of the axe handle into a sculptural leg design – producing a beautiful series of stools, benches and side tables.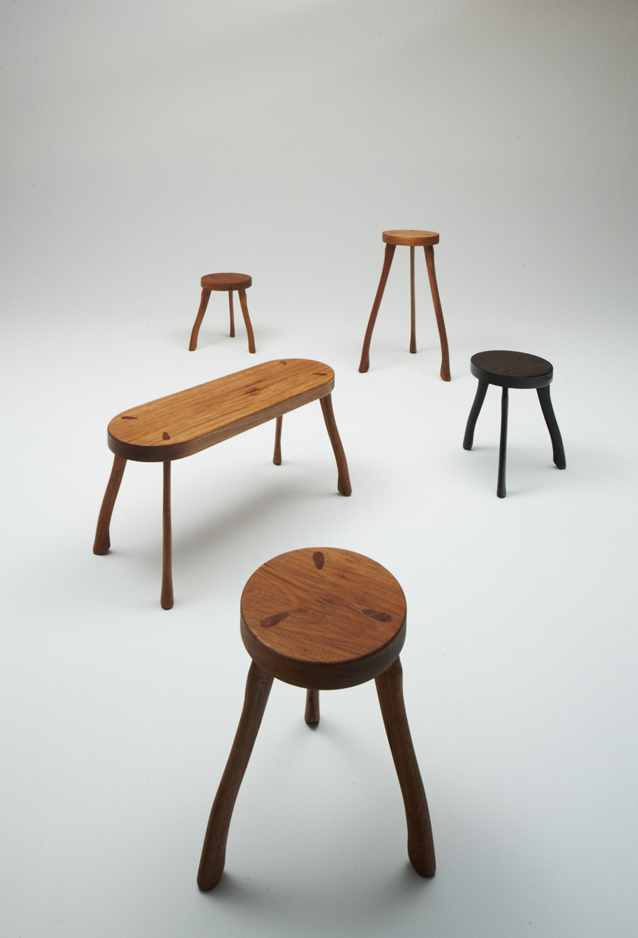 What are the small modular stools intended for?
Clients often use the 'realaxes' as a side table next to baths or sofas. Or they are used for low seating in cafes. The 'realax' collection also includes a bench and a high stool – with full sized axe handles. They are available in natural, black stain or different stains on request.
The key seats were designed to suit the hospitality industry, schools and universities, as well as break out areas in corporate environments or as an individual ottoman. They are available in 16 different colours.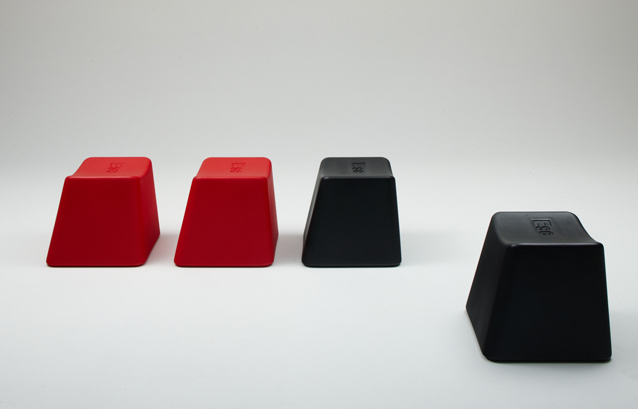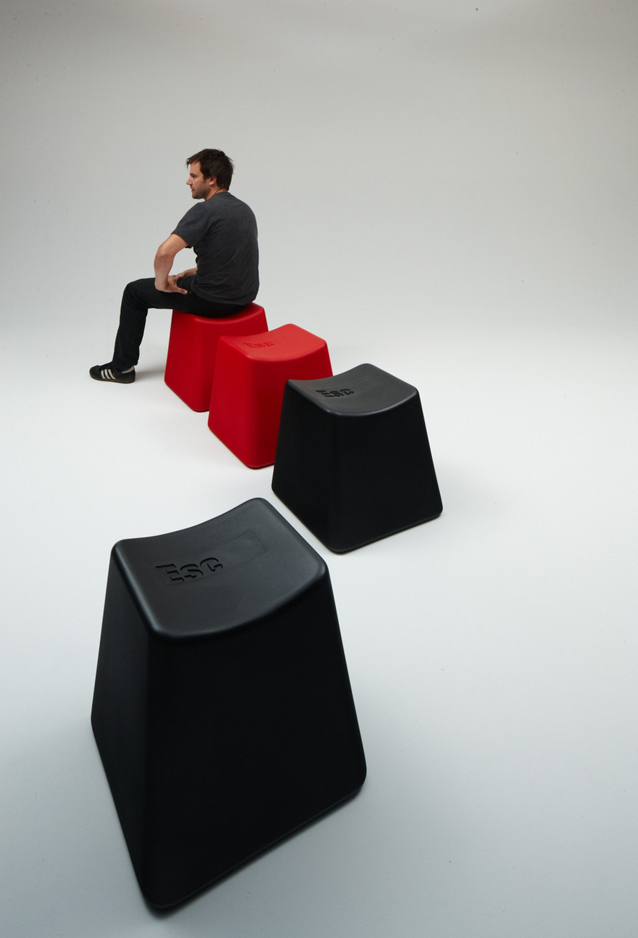 You have worked on commercial projects – how do you enjoy or how do you compare the creation of objects for residences?  Is the process the same? 
The process is very different when creating products for the consumer market as opposed to one-off limited edition pieces or projects for specific clients. Choosing materials and production techniques is a lot more significant when working on products as there is the issue of consistency in quality control for multiple units, focus on sustainability and of course pricing. There is a lot more scope for experimentation and freedom with one off pieces or projects but having said that I enjoy the challenges of both.
Do you have any new furniture designs in development?
Yes, we are working on quite a few new products and projects at the moment, including a multi-purpose table and a very uniquely shaped coat stand. I am also working on a bicycle component as well as other commissioned pieces.tim collins cloud melbpurne
---