Inspired by distant lands and aerial views, the Carousel collection by Designer Rugs presents a reimagination of geometry, where shapes and colours melt into each other to create a luxurious range, which is at once familiar and unexpected.
As the first in-house hand knotted collection for Designer Rugs, Carousel offers a symbiosis of innovation and tradition, where the techniques of centuries past are elevated by designs that are distinctly contemporary. From smooth spheres to sharp angles, each rug is an exploration of shape and colour, with coral hues and deep neutrals playing off each other in a suite of 12 unique pieces.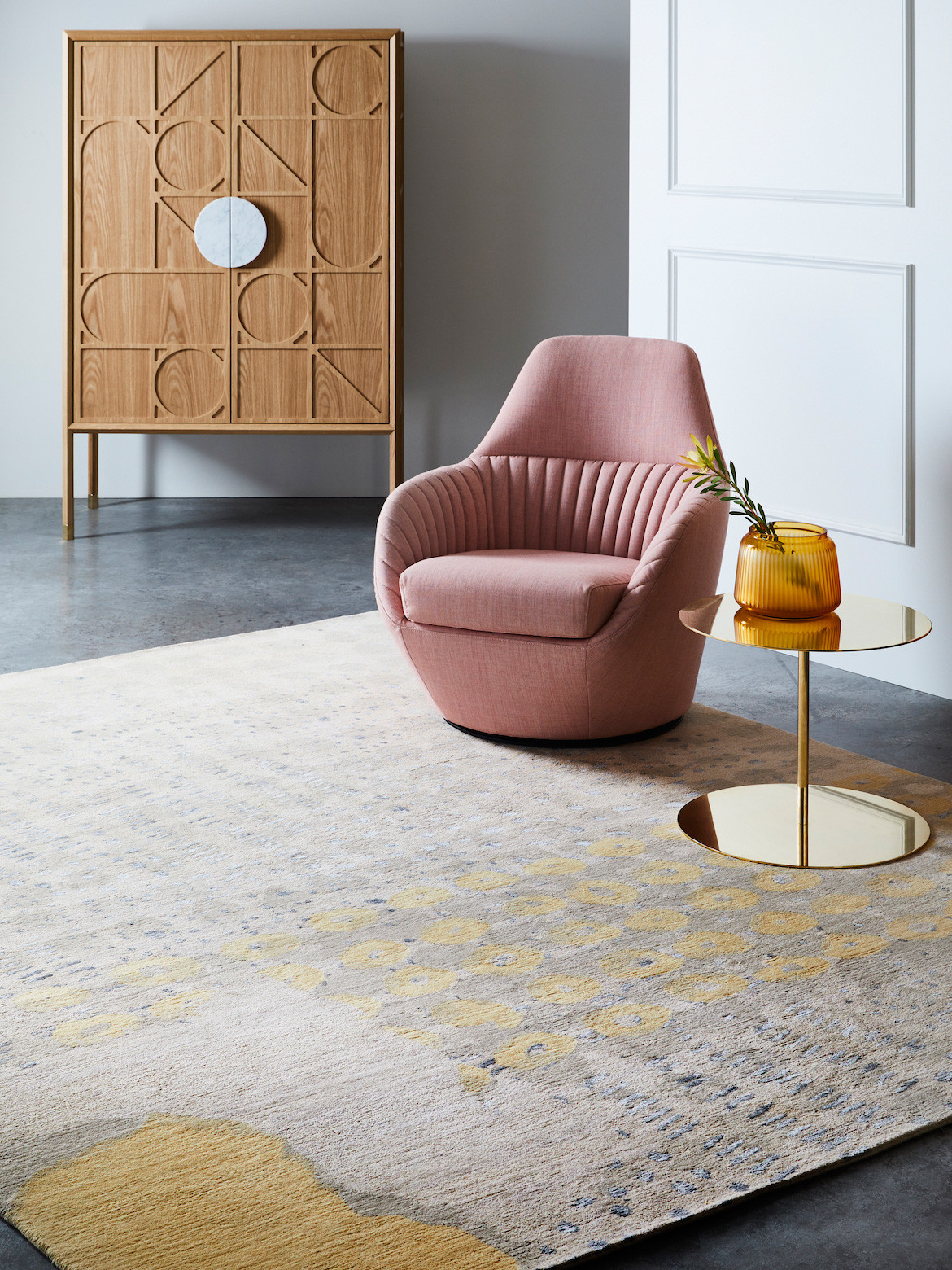 As a collaboration between the Designer Rugs in-house creative designers, Carousel speaks to the wider ethos of the brand and its place at the forefront of the industry. For Christine McDonald and Lia Pielli, Carousel is a visual exploration of their lives and experience in the trade. As designers, innovators and creators, they have produced a collection that is totally unique, where they looked to their past to create rugs for the future.
Working alongside the creative designers was a team of artisans; craftsmen and women who have perfected their skills over generations. Using a palette of Tibetan wool and bamboo silk, each rug has been expertly woven, resulting in products of a considered process and thoughtful manufacturing. The collection is inimitably luxurious, where designs have been translated into rugs that are soft, vibrant and unique to the team that have produced them.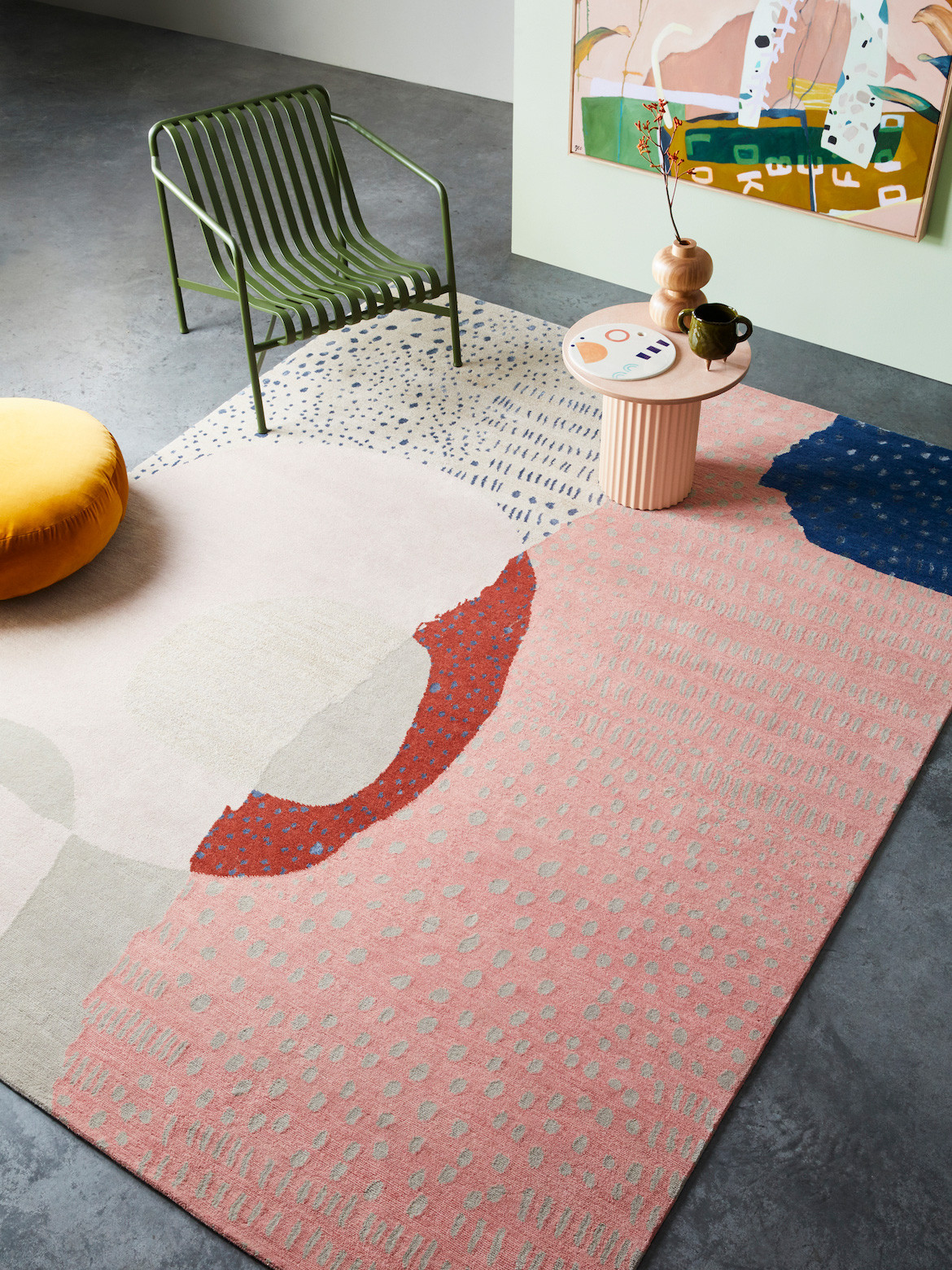 Drawing inspiration from Middle Eastern farmlands and Spanish greenhouses, each rug has its own identity. While connected to the broader collection, each piece is different from the next, offering a style and story which is utterly unique. Inherently versatile, pieces can be layered or left alone, creating design statements en masse or as singular features in any space. The collection can also be customised, with custom colours and sizes available to suit any interior project.
For our pick, we can't go past Bainbridge and Newstead, where asymmetry and layering create a carnival of colour that is both complex and beautiful.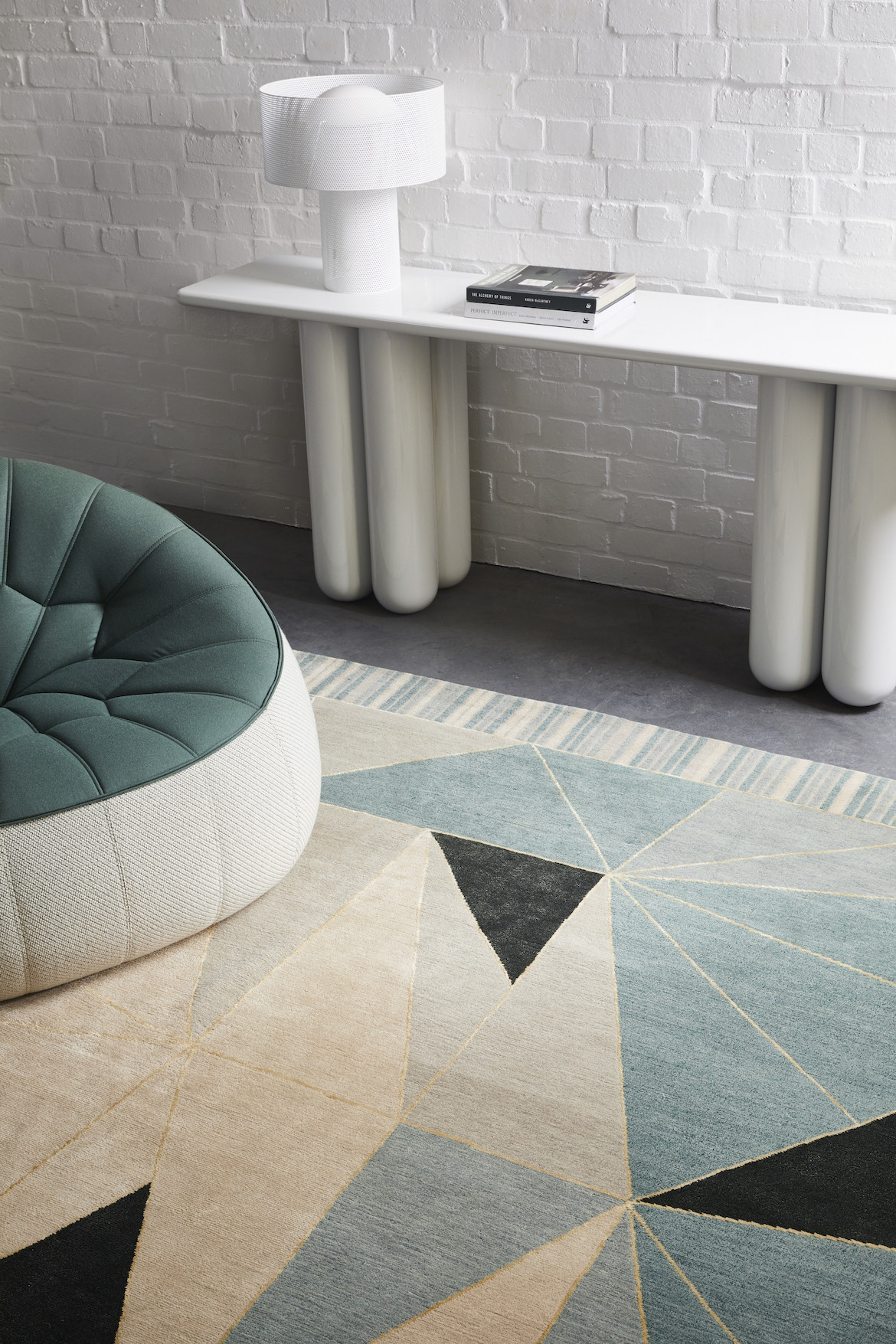 View the whole collection or find out more about Carousel here.
---