Can't decide between shower or bathtub? Thanks to the surprising combi units in smaller sizes, you won't have to. Fitted with a sturdy handle and mechanical latch to prevent the door from being opened accidentally, the door leads to a comfortable shower area.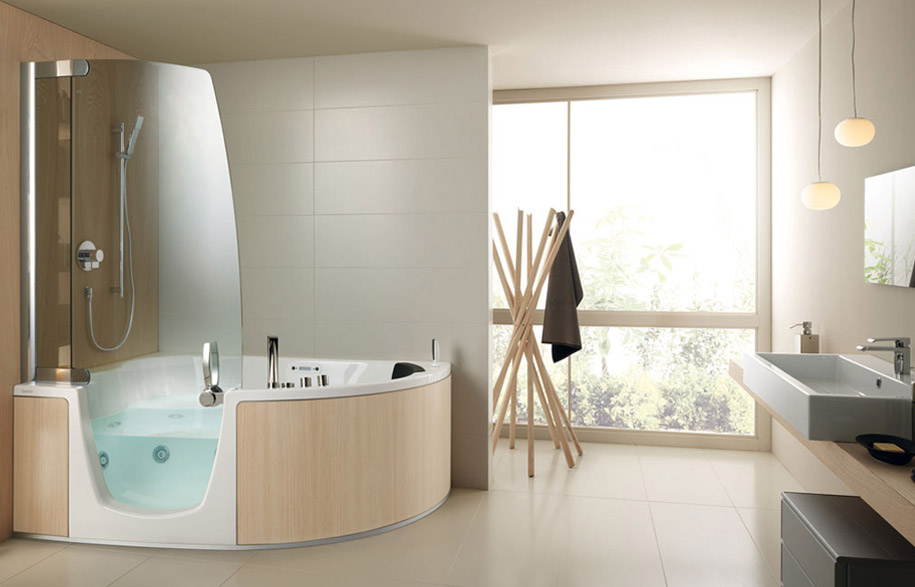 The removable seat allows the unit to be converted into a convenient bathtub, available with whirlpool: a genuine oasis of relaxation. The styling is truly appealing, with the utmost attention to detail and choice between several different wood finishing panels or fully covered to your liking.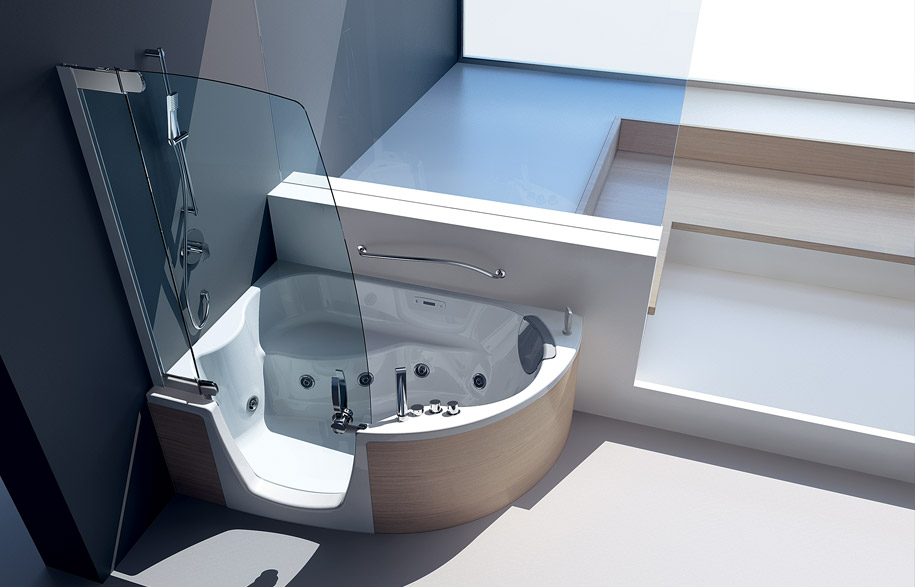 The COMBI generously caters to the needs of children, adults and the elderly. Everyone can enjoy them as either a bathtub or a shower as they are easy, safe and comfortable to use, thanks to painstakingly studied ergonomics.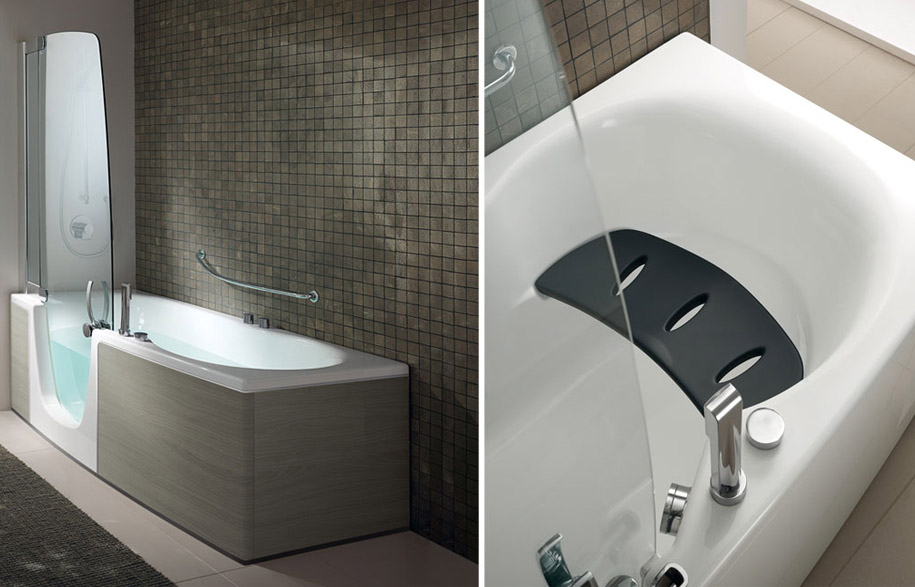 Delsa
delsa.com.au
---