The stylish and versatile Fisher & Paykel Companion range will launch in July 2012. This highly anticipated range of compact built-in companion products includes a Built-in Coffee Maker, Combination Microwave Oven, Steam Oven and Compact Oven all designed to feature simple-to-use capacitive controls, quality stainless steel fittings with easy-to-clean glass and polished chrome trim. 
The Companion range enables you the freedom and flexibility to cook whatever style of dish you like, however you like, whenever you like. The ovens in the companion range all feature digital controlled, electronic thermostats for precise temperature control which means consistent cooking, for every occasion. Whether you're cooking Sunday roast in the Compact Oven, re-heating leftovers for a quick late night snack in the Microwave Oven, or preparing a nutritional and tasty meal in the Steam Oven the companion range will suit all styles of cooking.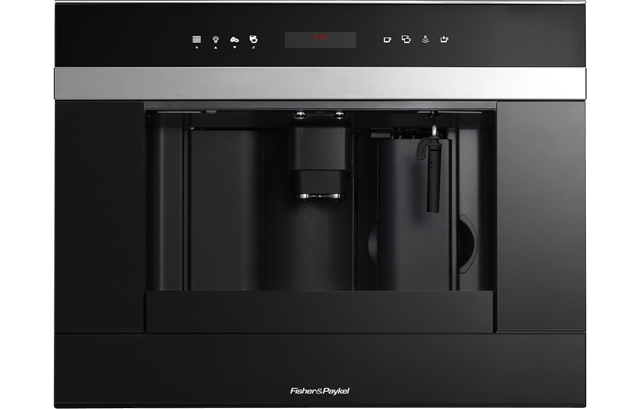 Also boasting an intelligent, Built-in Coffee Maker, featuring a convenient auto-start timer and adjustable shut-off timer, the Companion range can provide high quality coffee ready when you are. Fisher & Paykel understands the importance of a good coffee to help start your day, and with Australians spending close to $800 million a year on coffee for brewing at home, it made sense to incorporate an innovative coffee maker in the companion range.
Fisher & Paykel's Companion range is designed to complement any kitchen, so it is versatile enough to be arranged horizontally in a Linear Set or in a two-by-two square to suit your lifestyle and kitchen design aesthetic.
Tags: Fisher & Paykel
---