Linen and fashion, cushions and napkins; textiles are integral to the world of design and always have been. As well as the print itself, it is also how a fabric feels and how it sits, what feelings the artwork evokes and how it was made that we care about. Here we look at five contemporary designers from Australia and New Zealand who appreciate that wholeheartedly, choosing textile design as their sole enterprise.
1 // Jackie Fazekas / Fazeek
After 15 years working in fashion and floristry, hospitality and design Jackie Fazeek turned her attention to fabric, launching her eponymous brand in summer 2014 and working tirelessly (each Fazeek product is hand printed) since then to keep up with demand. The Melbourne-designer creates a range of linens, including aprons, tableware and textile furnishings, that are, as Jackie describes herself, simple "with a twist". Far from fussy – with a focus on basic shapes and plain, high quality fabric, but never boring – colour and design applied in unique ways so that each piece stands out from the masses – an angled arrow, scattered squares, one splotch of metallic orange – Fazeek designs are both fresh and sophisticated. This fine balance doesn't come out of thin air of course; it's the result of a designer for whom quality and practicality is key. "I love designing and making pieces that can be used tomorrow but also in 10 years time," says Jackie. For her, products should be used – not "just to look at" and last. As a result, Fazeek designs are timeless both in terms of aesthetics and wearability.
Fazeek
fazeek.com.au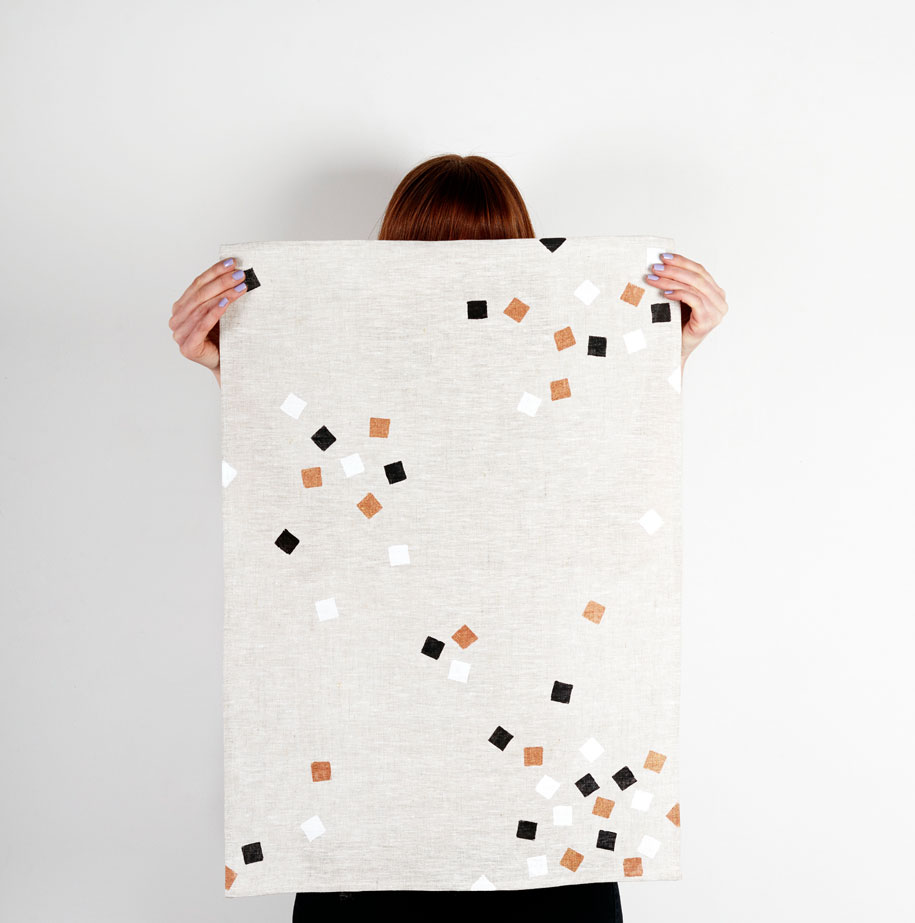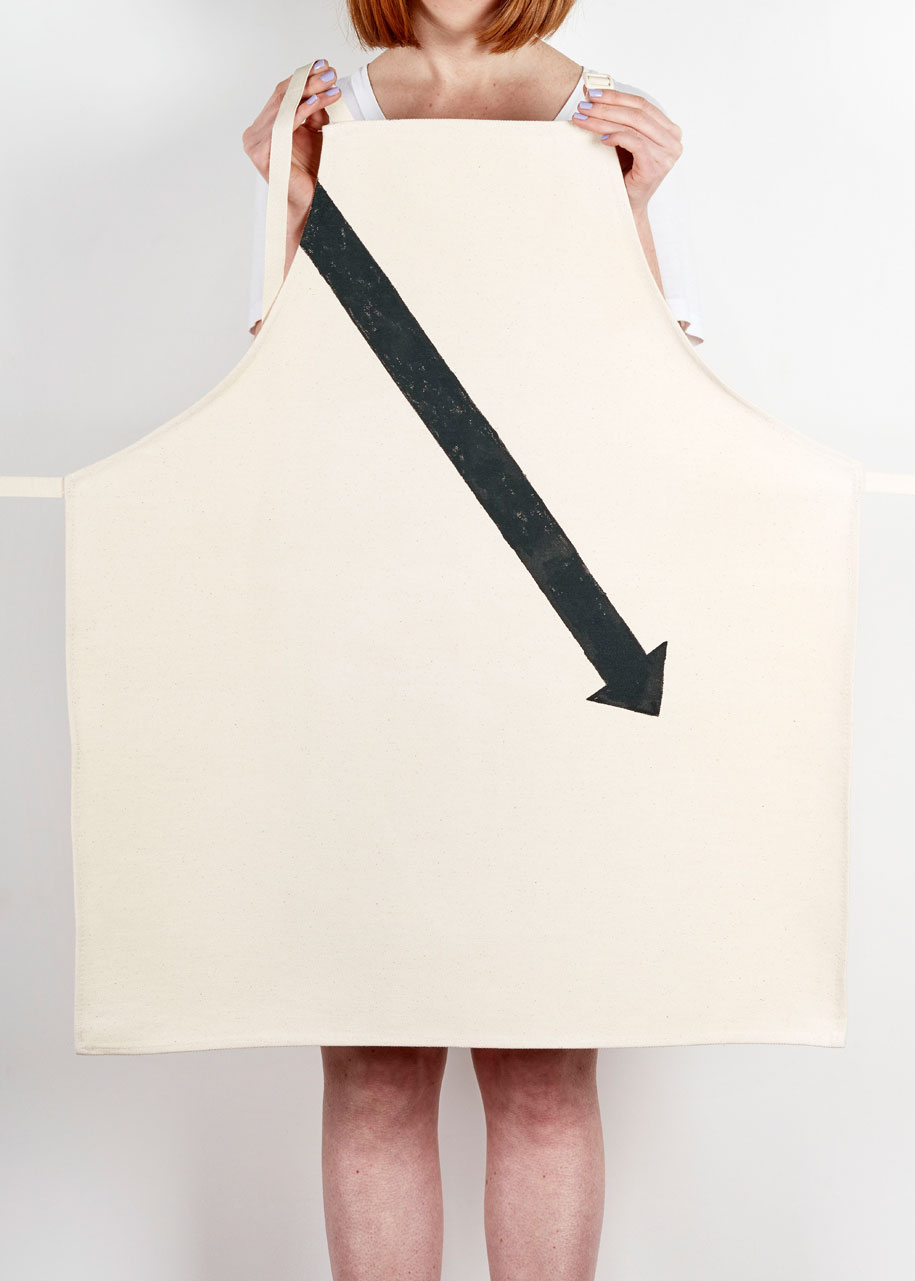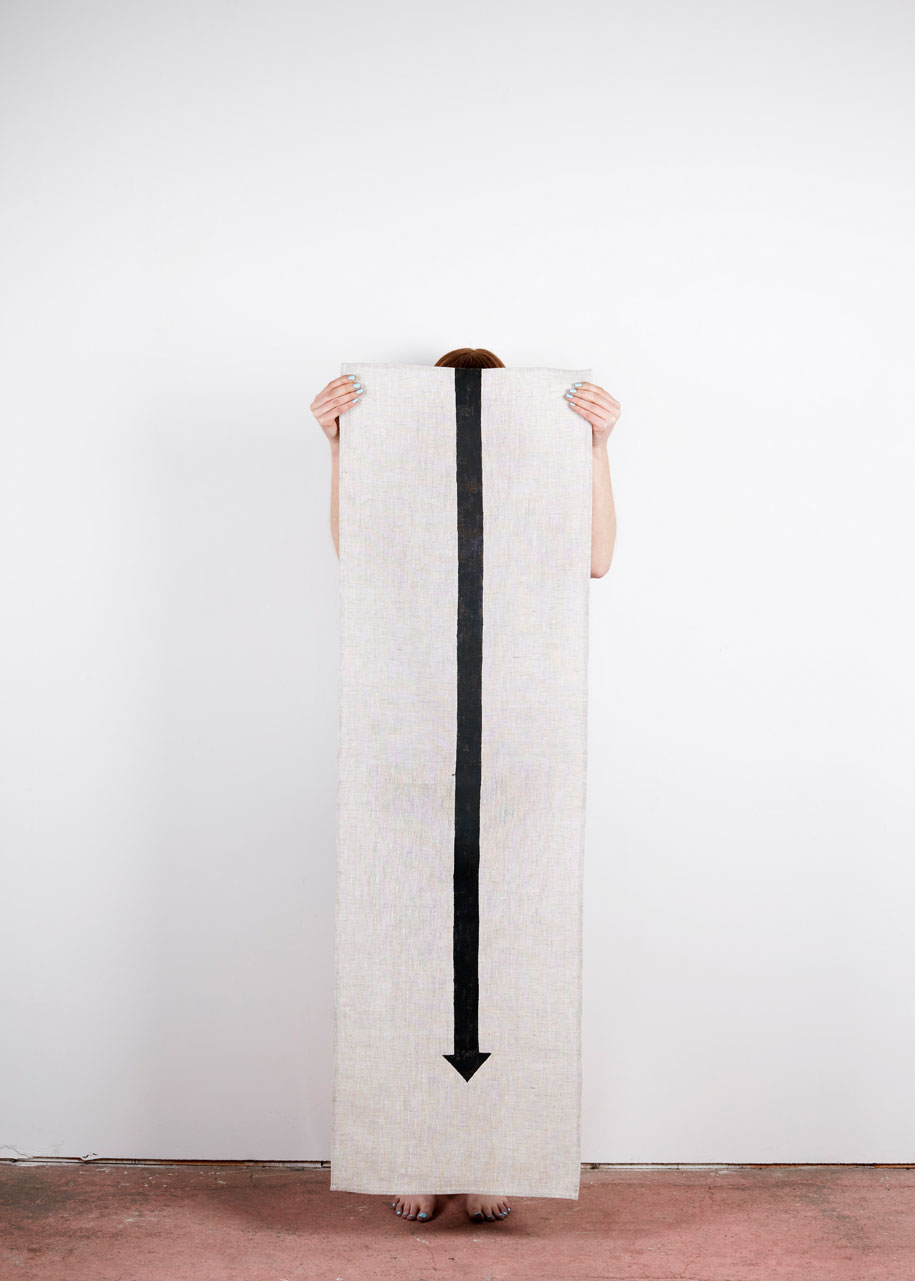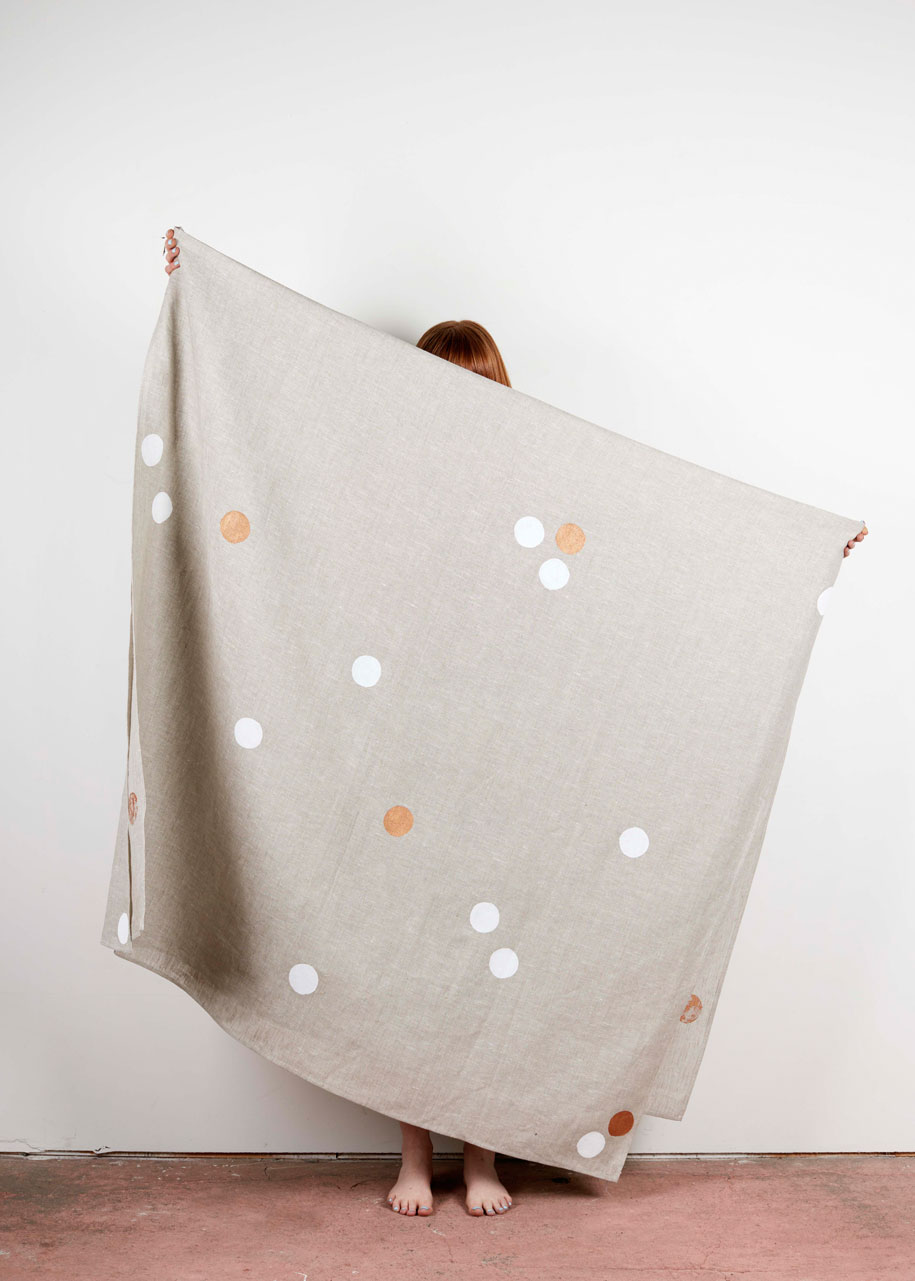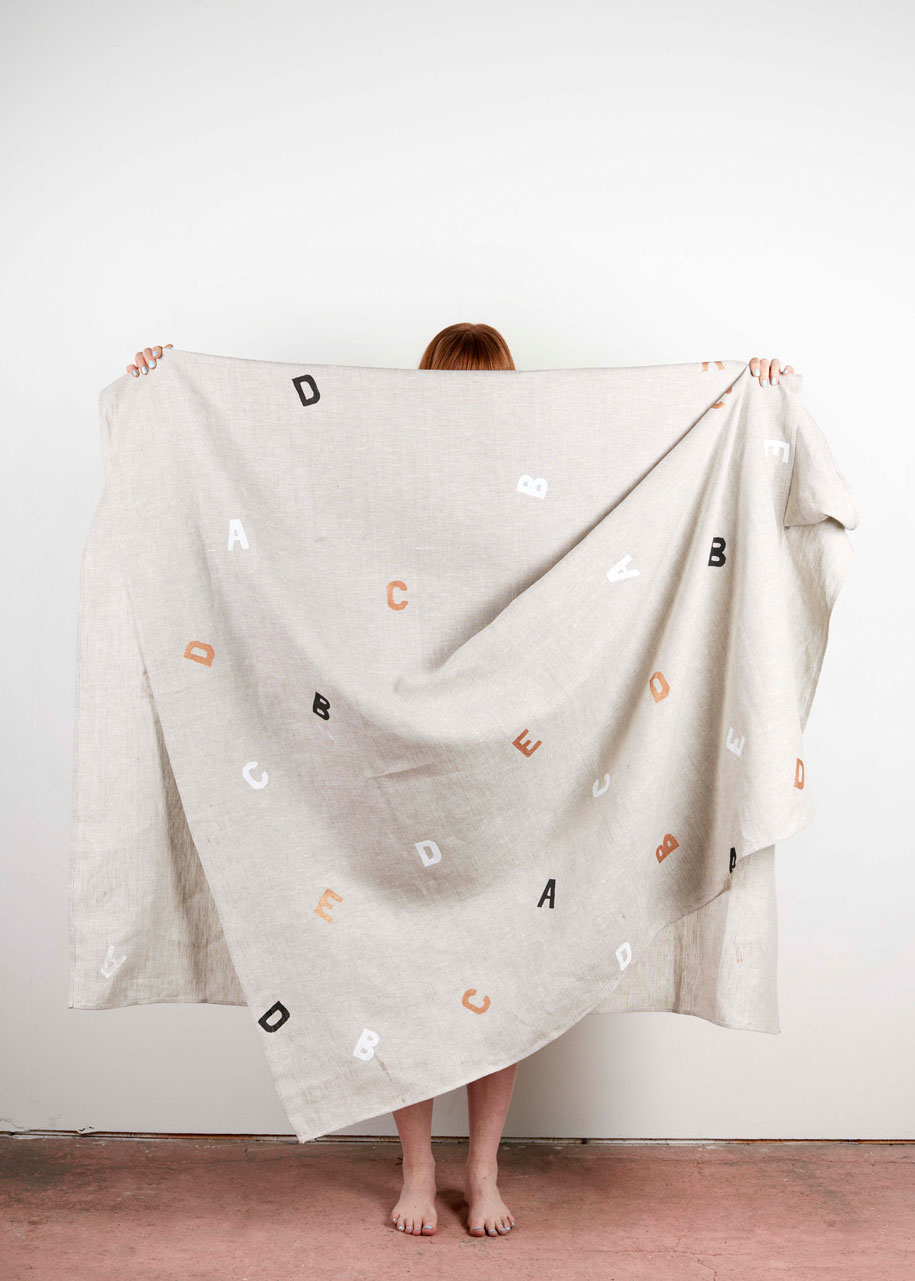 2 // Lauren Elise Cassar / Mirador
Two things inspire Lauren Elise Cassar most: nature and femininity. Her home-town of Tasmania is "just in [her] bones", and femininity, as she points out, "is deep within nature anyway." It's not hard to spot this love for strong life forces in the cotton voile scarves she creates either, which sit under her brand Mirador launched in 2014 with the 'Inkling' range. Each large-scale print is characterised by a glorious sense of energy, movement and beauty: bold, painterly strokes and marbled textures, gentle colours and various colours, strong, feminine lines. Along with a philosophy based on "meaningful choices" and following instinct rather than "trends", Lauren's designs are unique while they're pretty, alive and evocative. "I observe and I make confident choices from these observations," she says. "I know I don't know it all, which is a lovely thing; staying semi-naïve in a creative industry like textile design, hopefully makes my artistic outcomes a little unusual."
Mirador
mirador.net.au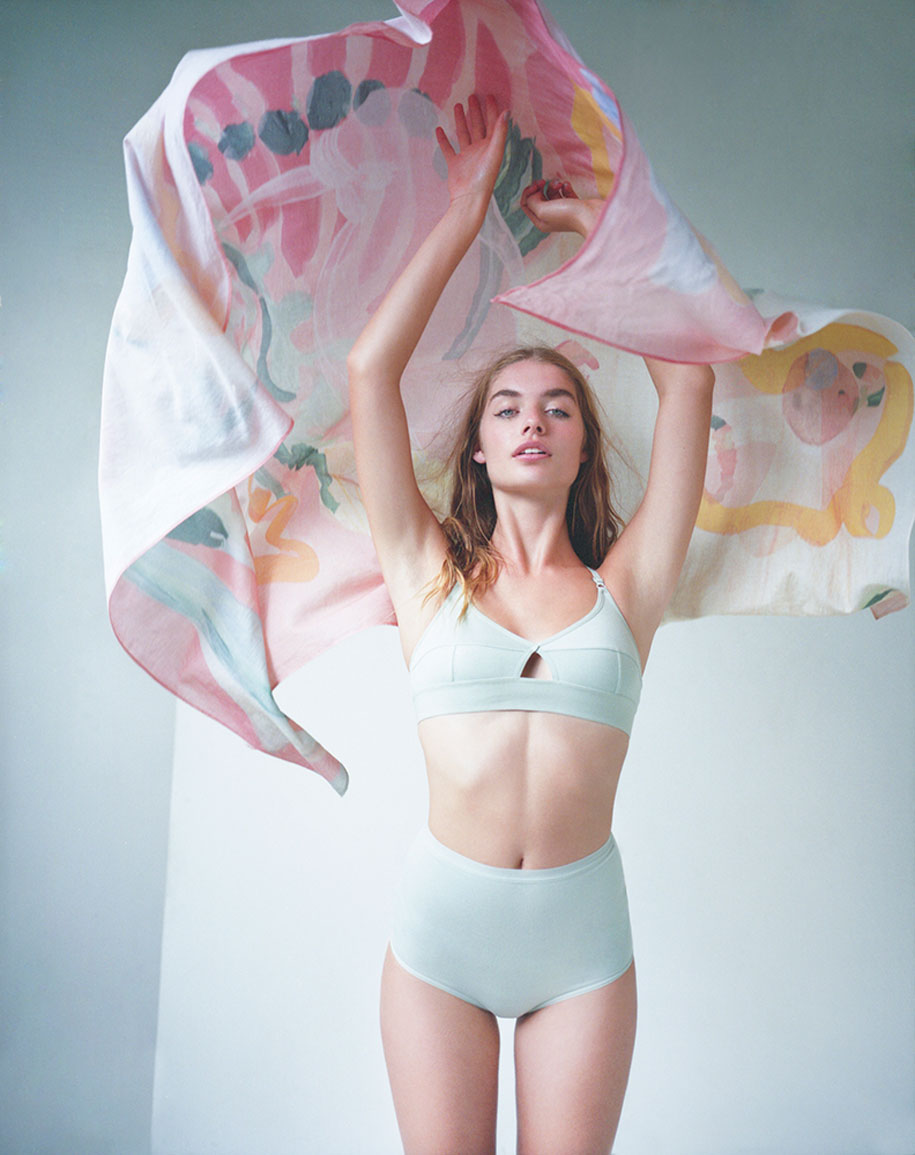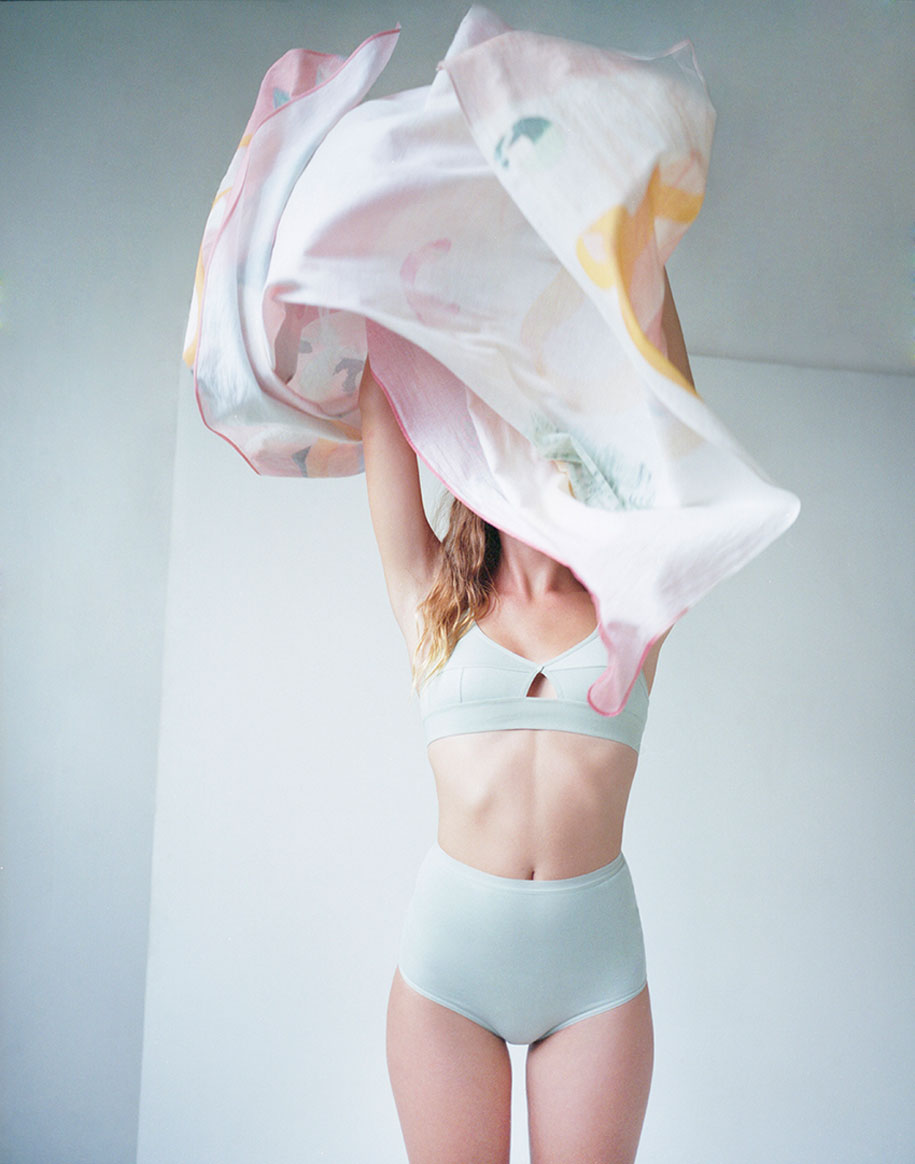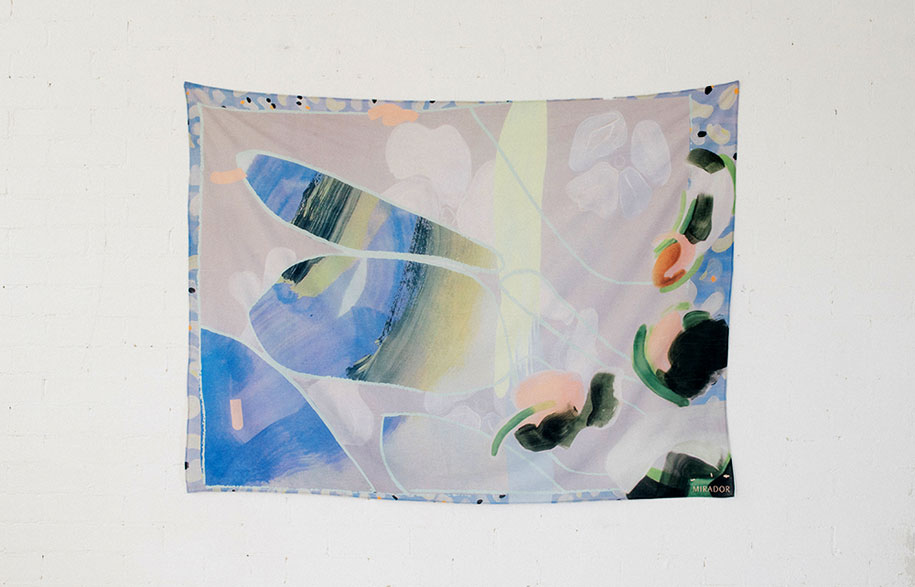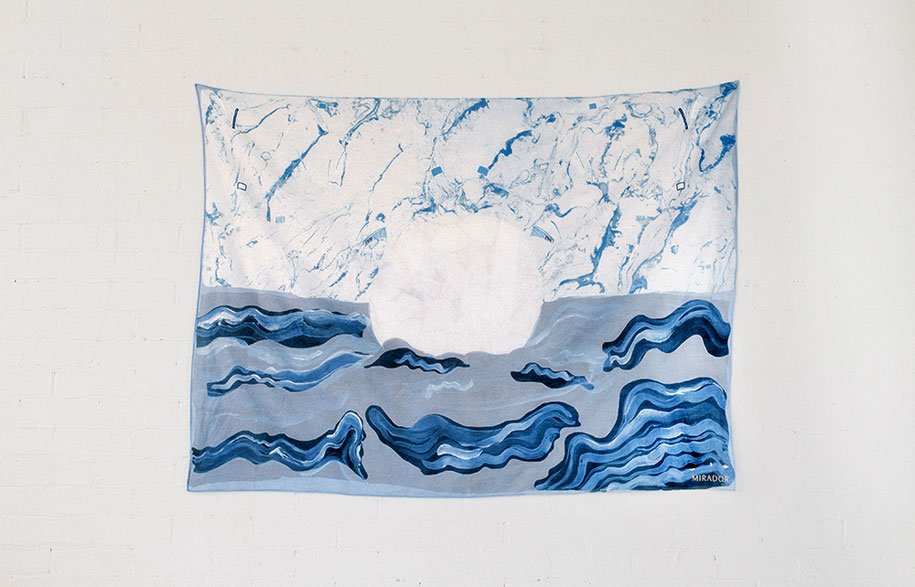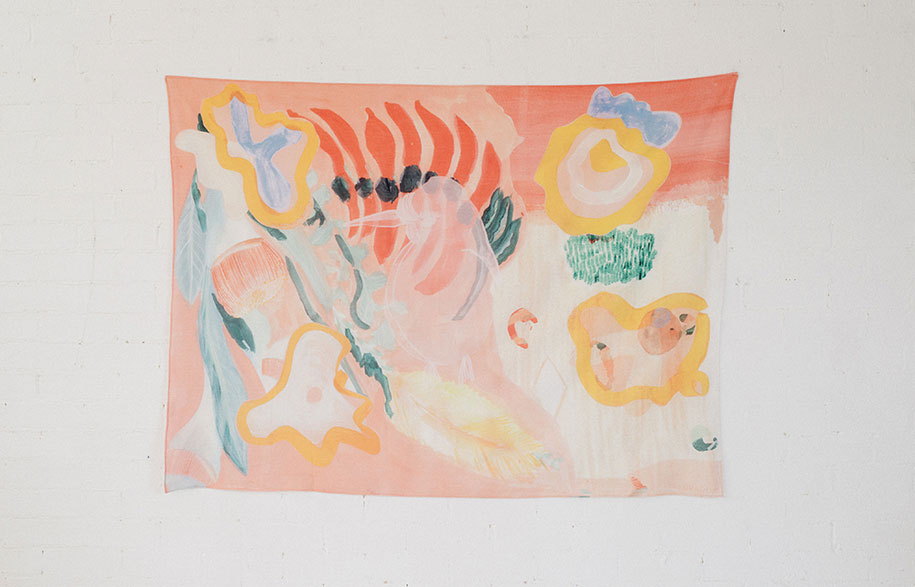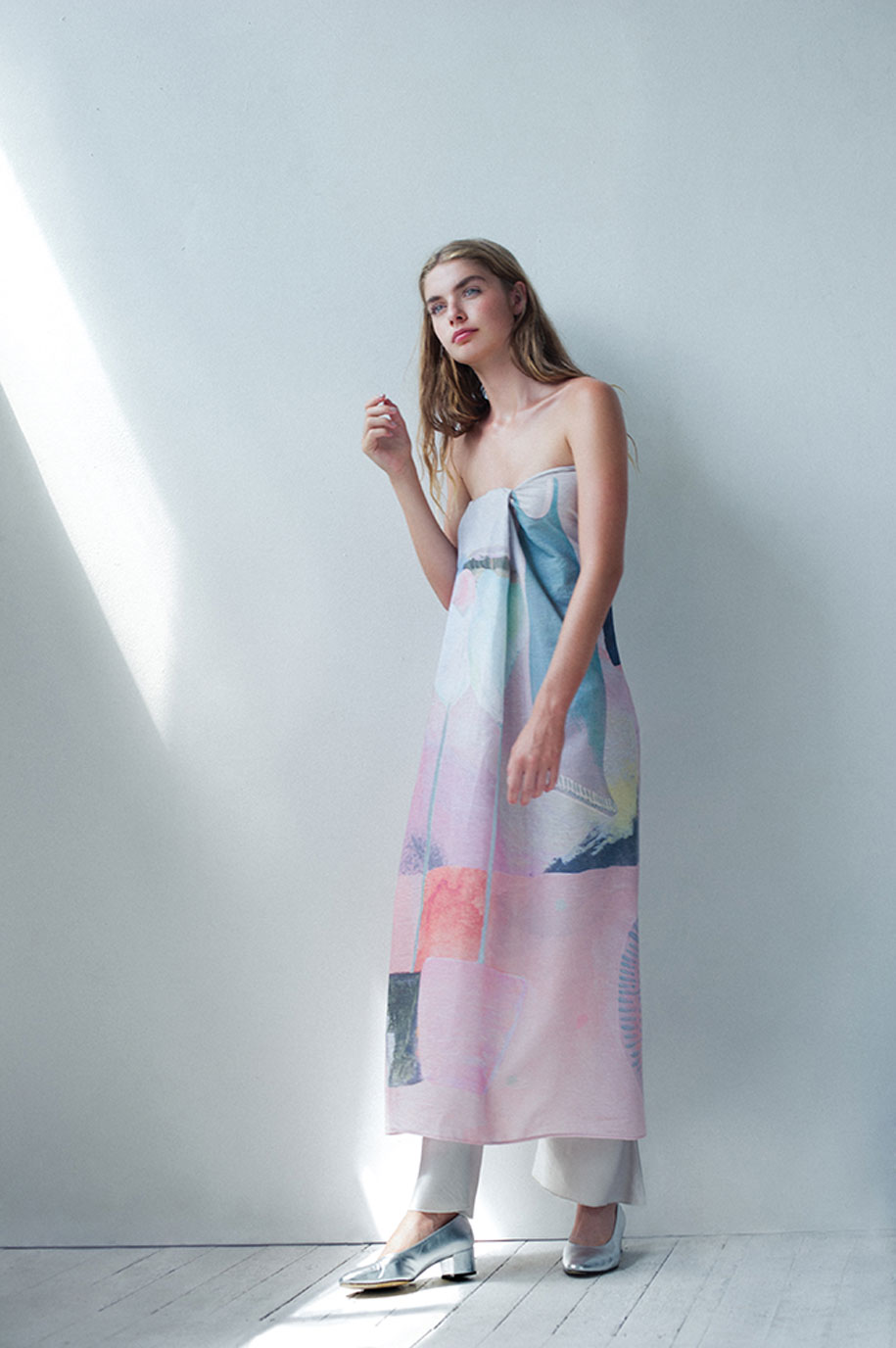 3 // Loren Marks and Sarah Carson / Penney + Bennett
"If it doesn't serve a function it doesn't need to be there," says Loren Marks, half of New Zealand textile design studio Penney + Bennett along with friend Sarah Carson. When it comes to design for these two, it is about keeping things "as simple as possible and maintaining quality and integrity". While the art that emerges from their Auckland workshop is visually loose and effortlessly free, inspired by the New Zealand landscape this time – forests, sand dunes and oceans especially, it is the result of much thought: a lot of concept, a lot of experimentation, a lot of 'editing'. Focusing on textile design exclusively, having "skilled craftspeople" make the product, it is important that each design is "relevant to [their] main idea." The otherPenney + Bennett bench mark is that products age well – using fine natural fabrics that "not only look and feel better with age but the more it is used" – like, for example, the Emperor wool throw, Loren's favourite piece.
Penney + Bennett
penneyandbennett.co.nz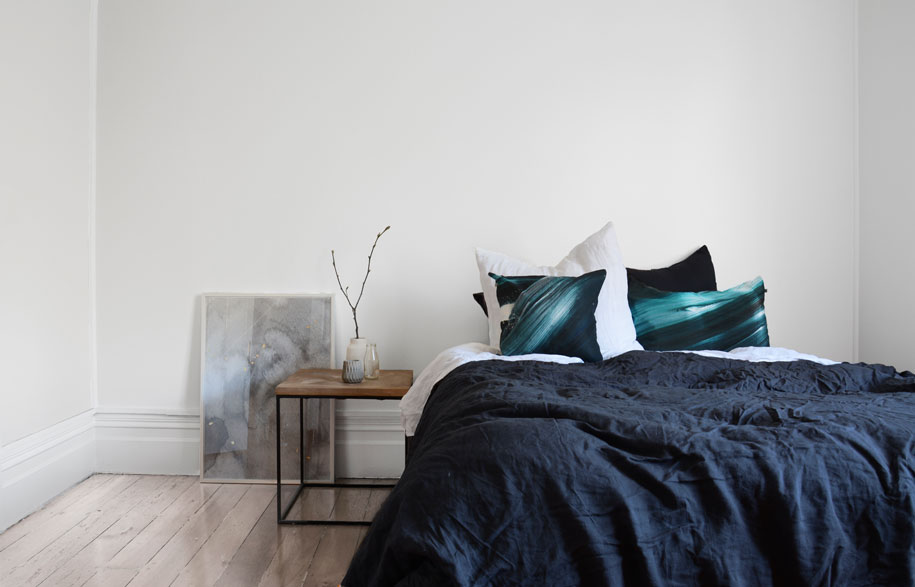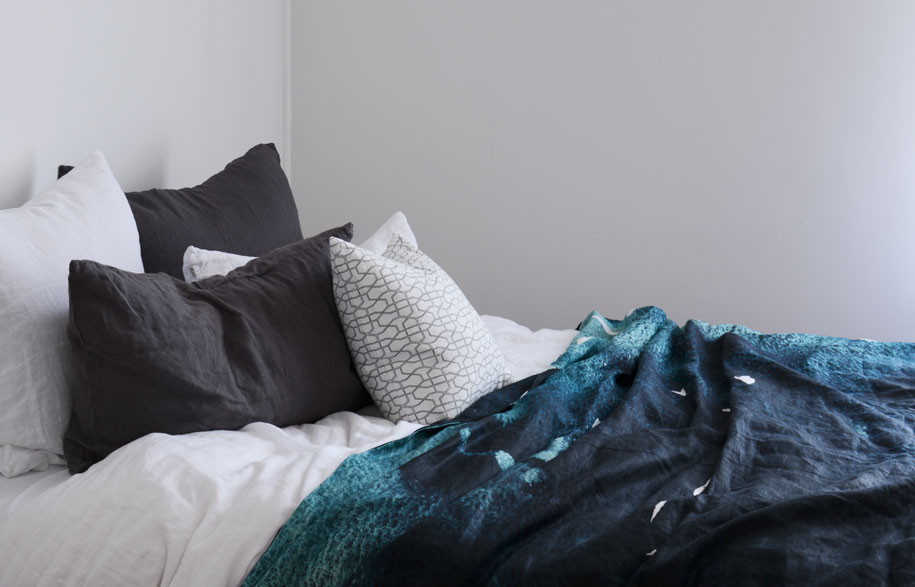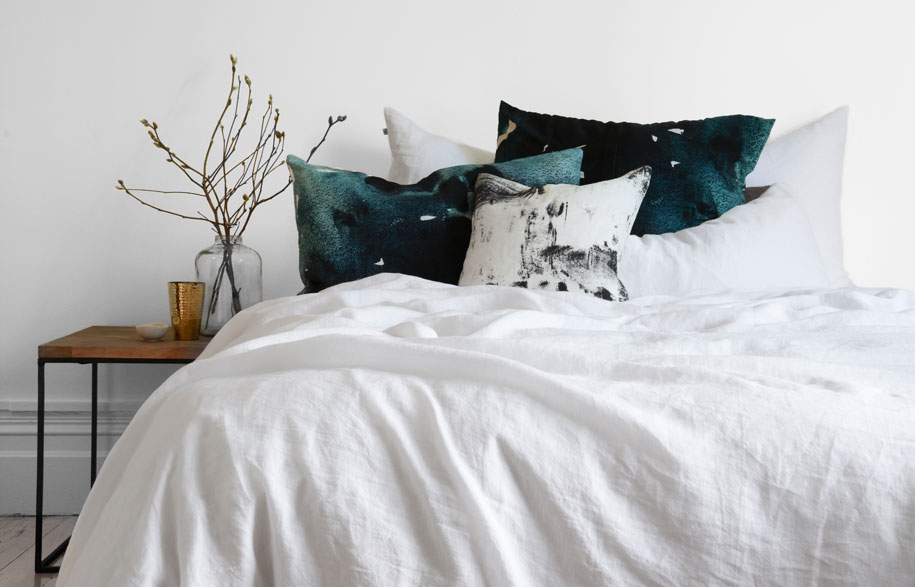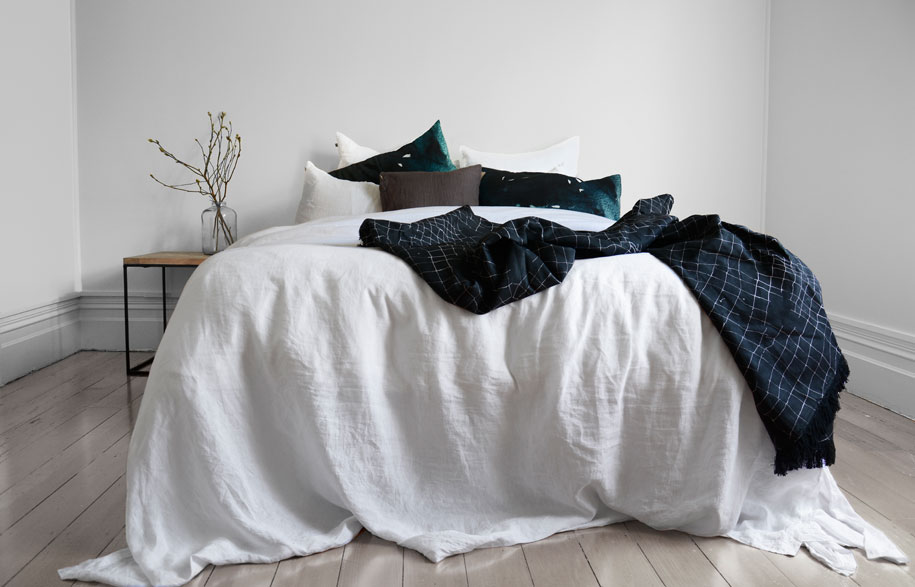 4 // Julie white / Julie White
Building on the tradition of contemporary Australiana, celebrating in a 90s style fashion the flora, fauna, bush, and sea in all its glory, Julie White makes art fashion accessories that are beaming with energy and flare. While she graduated from Glasgow School of Art in Scotland, the Australian designer was born in Adelaide where she has returned to, to launch her first collection. The limited edition of scarves and specialty socks – which easily pass as art or fashion – all start "from scratch, hand drawn on paper". While the final design is digitally scanned, and usually made up of a number of individual components collaged together, the drawings are rarely altered. "I feel it's important to retain their hand drawn nature," says Julie, "which is why I love digital printing. You can see every hand detail there in the fabric." Not difficult to pick, Julie's approach is about "having fun" and "not taking design too seriously. My best work happens when I'm feeling loosened up creatively," she says. One of her favourites the 'Nocturnal print' scarves, one she designed while studying in Glasgow, "homesick for the Australian wilderness".
Julie White
juliewhite.com.au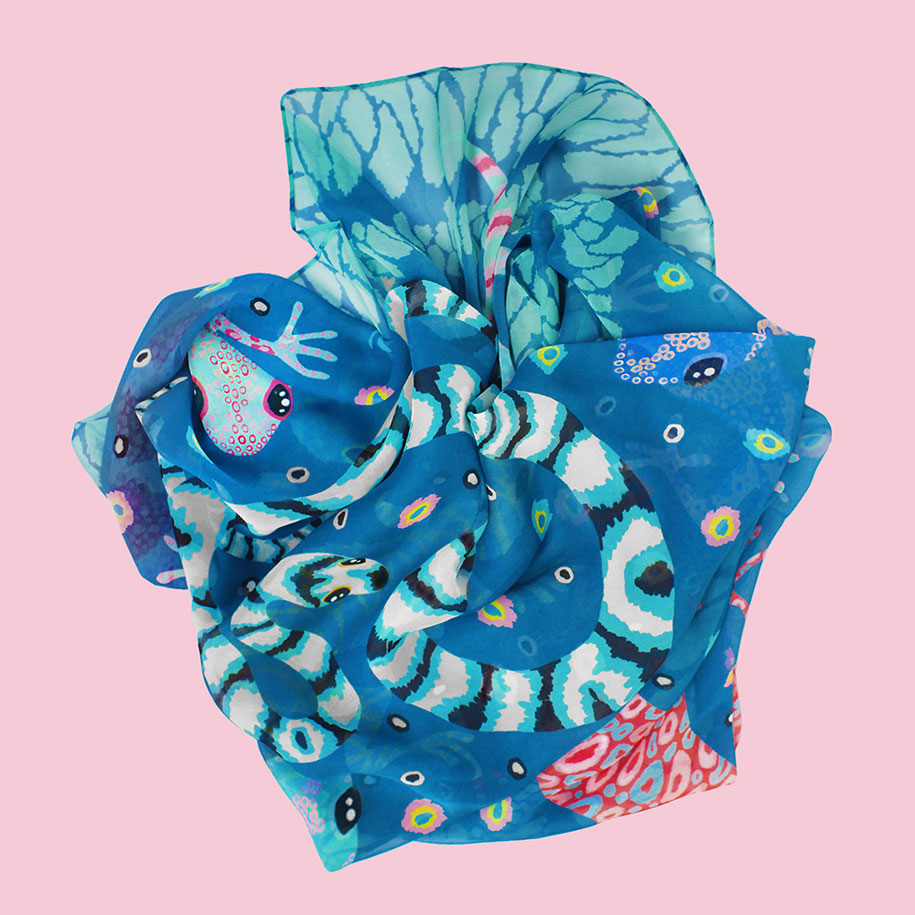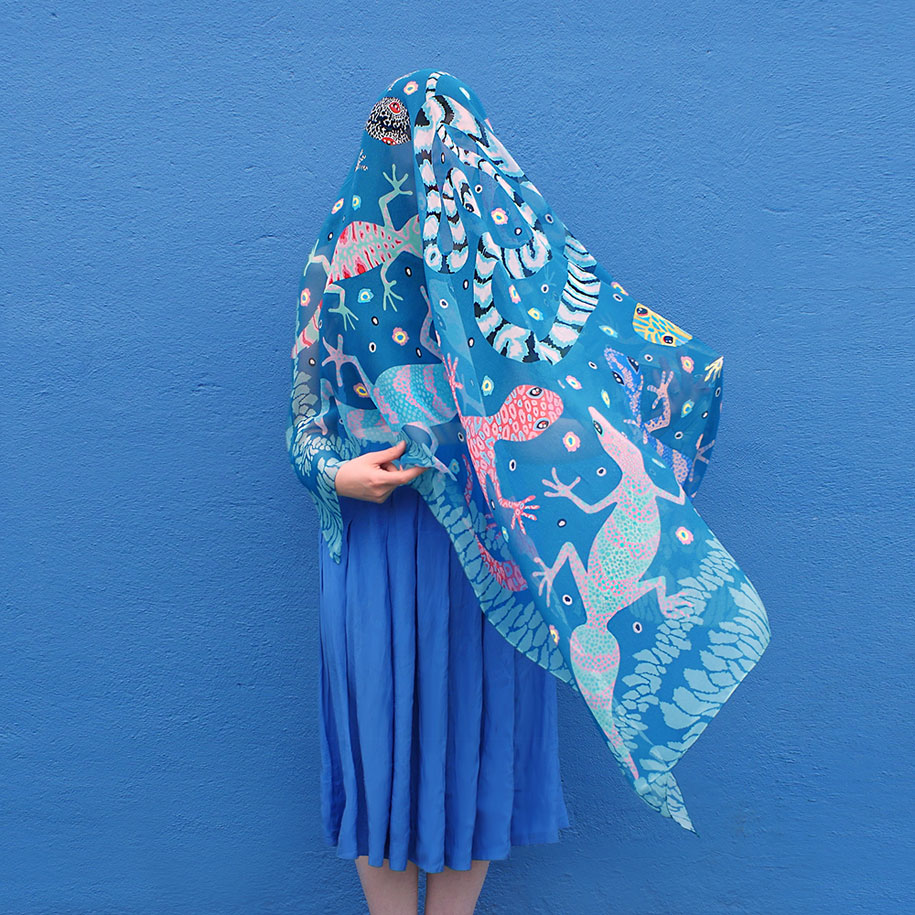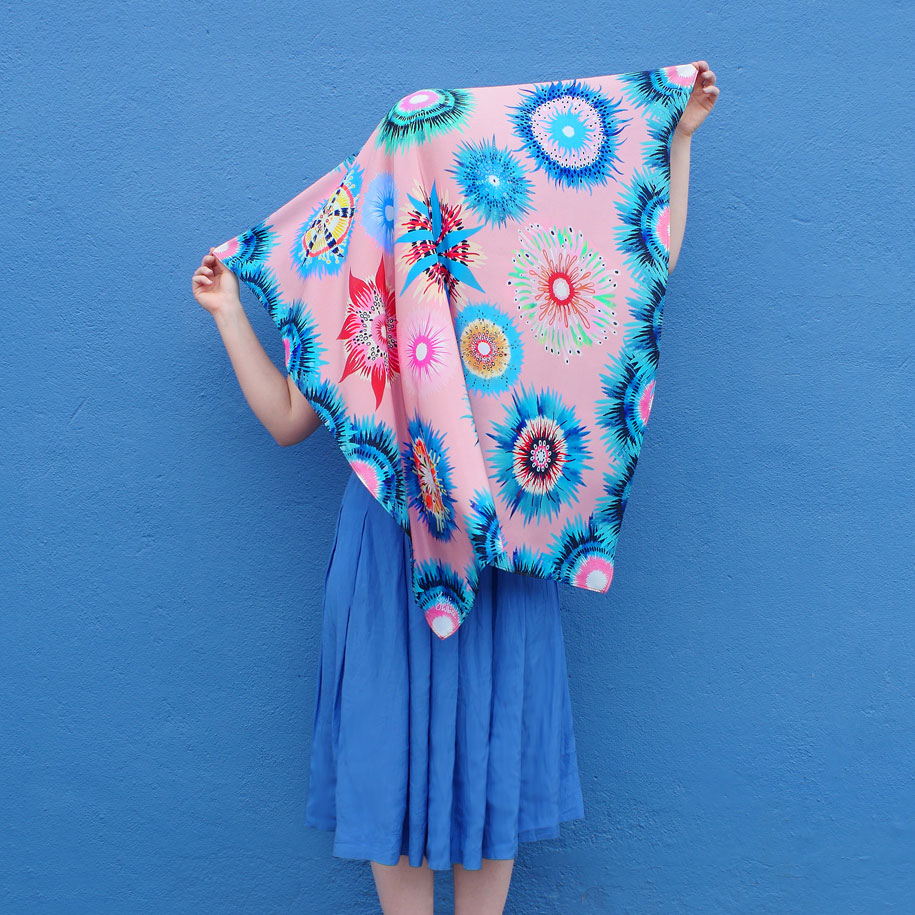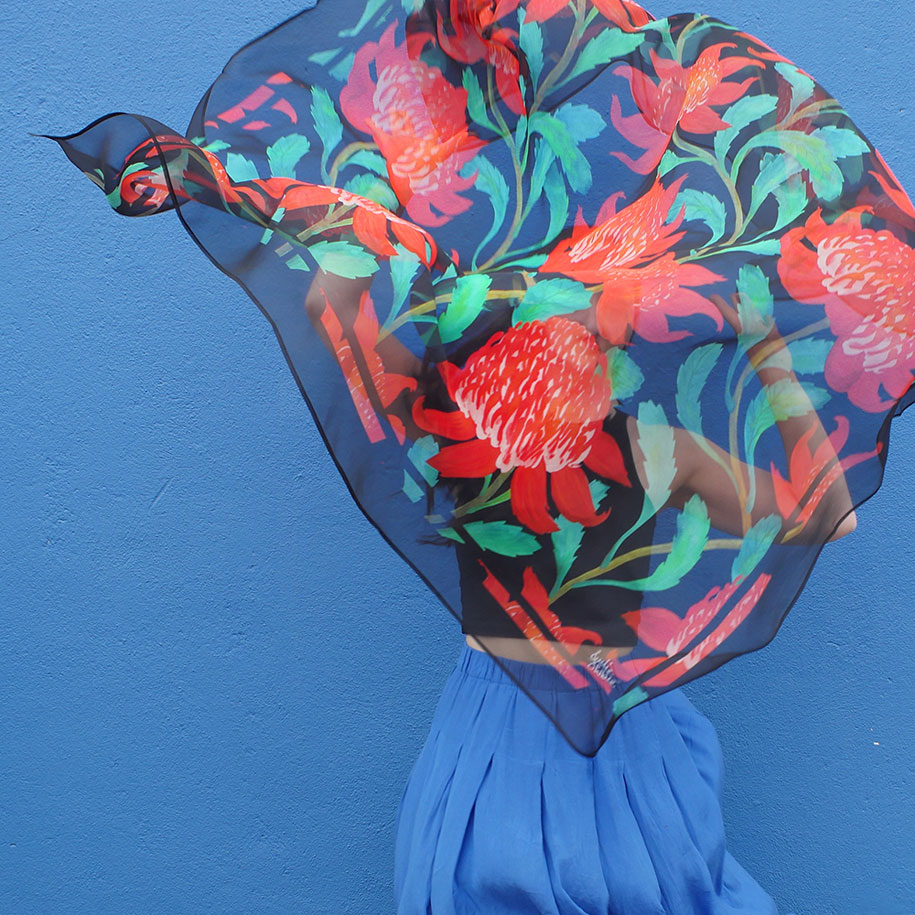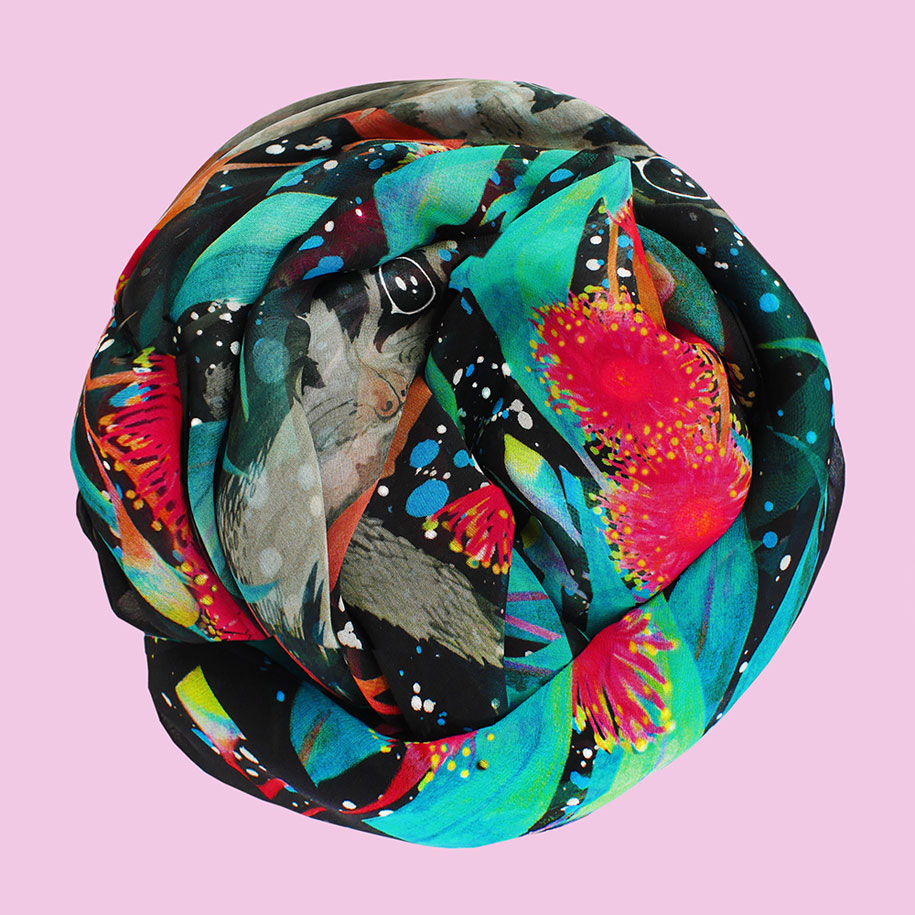 5 // Bonnie Ashley and Neil Downie / Bonnie and Neil
Bonnie Ashley and Neil Downie are not new names when it comes to Australian textile design, but they're well worth re-visiting. Their recently launched Winter Garden Collection, inspired by historical conservatory gardens with rich mosaic floors, glass ceilings and tapestries (resulting in textiles of geometric shapes and abstract florals), prove the Melbourne pair haven't exhausted their source of inspiration – the Australian landscape. "We've been exposed to all sorts of flora and fauna," says Bonnie, "and we've still got so much of the country to explore." While their aesthetic clearly has a global appeal, the hand-printed, one-off homewares now stocked as far as Asia, the UK and the US, it is not simply about creating something that will sell; Bonnie and Neil's approach is centered around producing products that they love and will use themselves. "Longevity is one of the most important factors for us," says Bonnie, "not only from a durability perspective but also in terms of products maintaining their beauty and relevance in years to come." It is the "rich jewel colours" of the Winter Garden collection Bonnie loves, but also that it will stand the test of time.
Winter Garden Collection: Photographer Armelle
Bonnie and Neil
bonnieandneil.com.au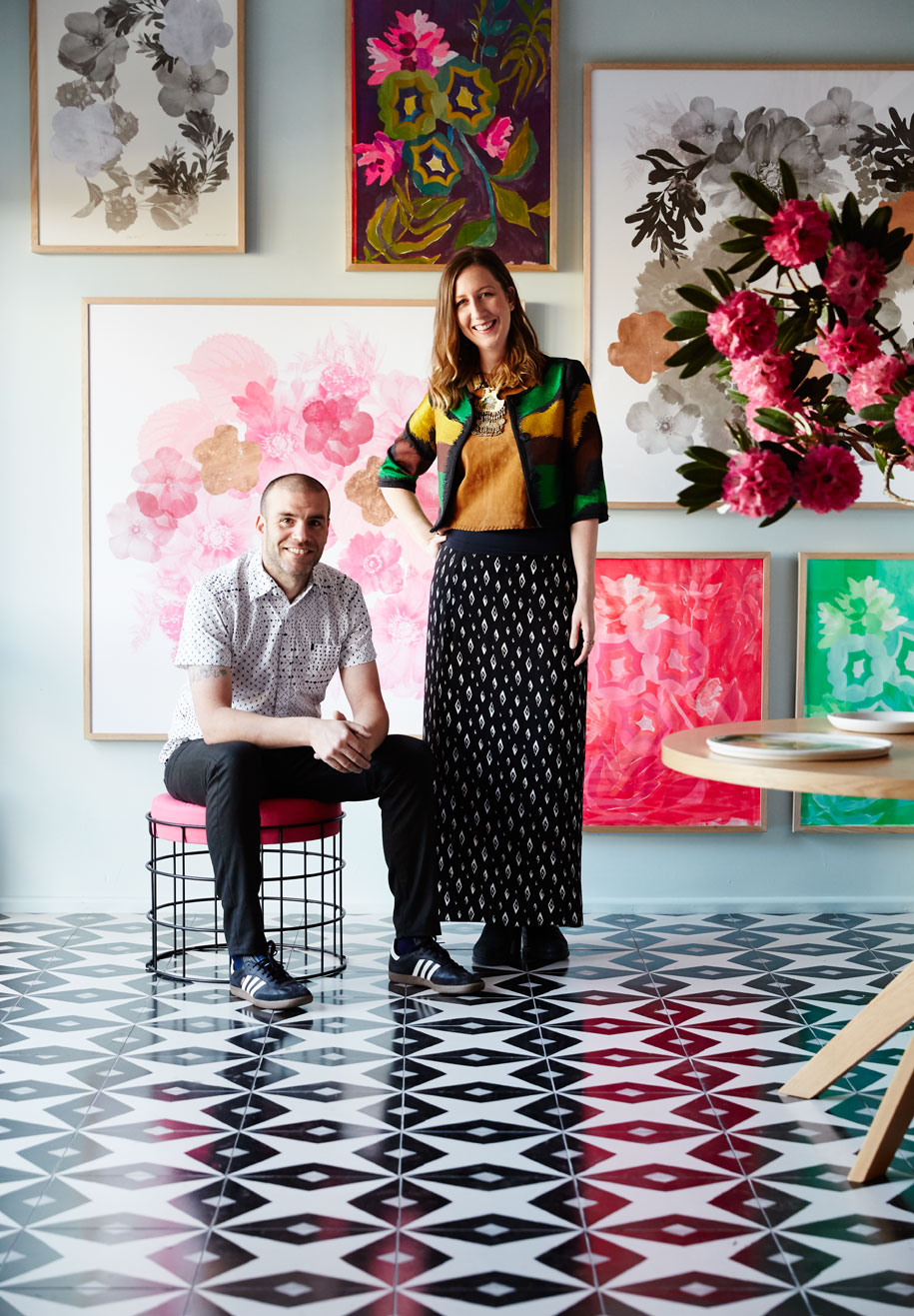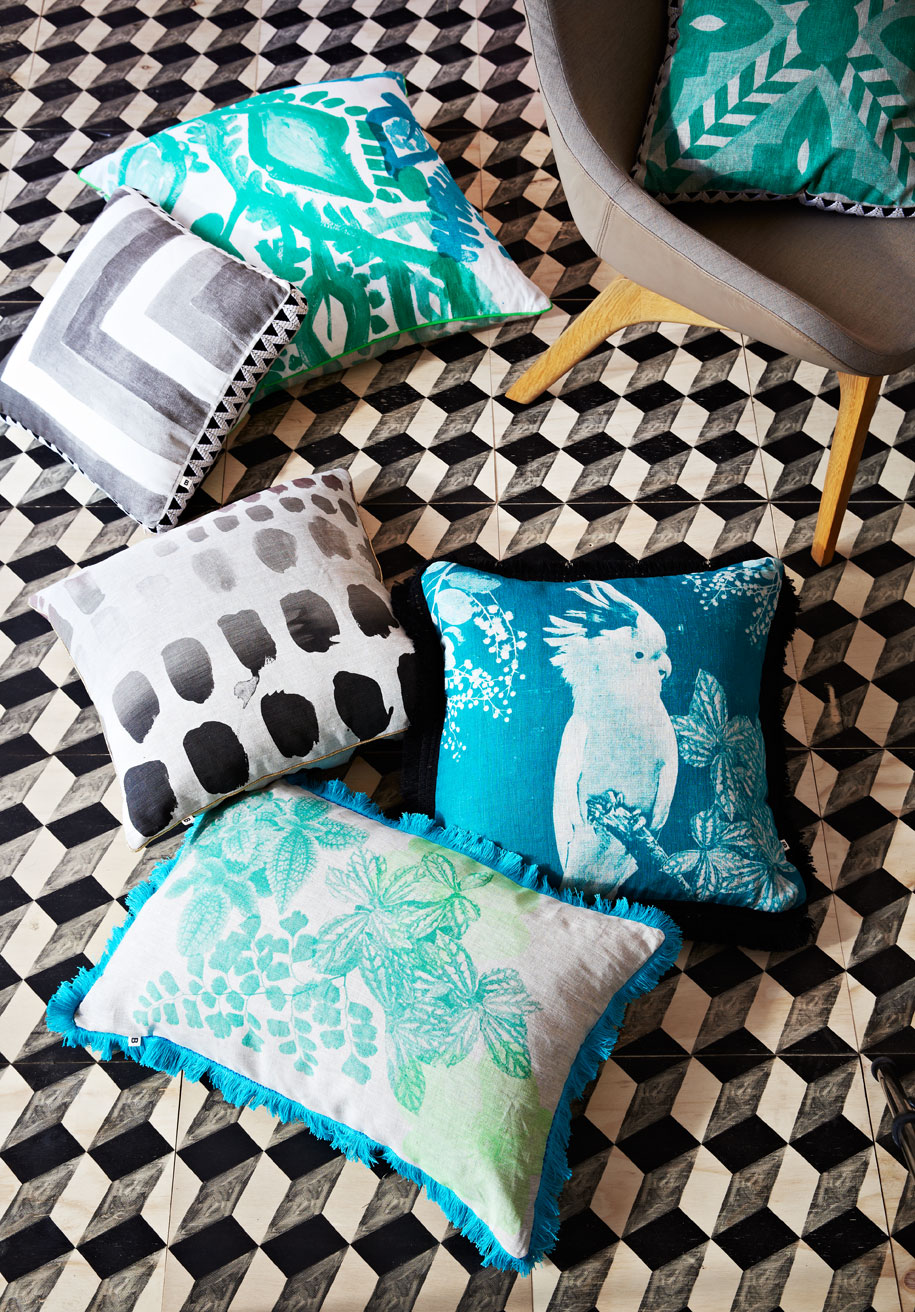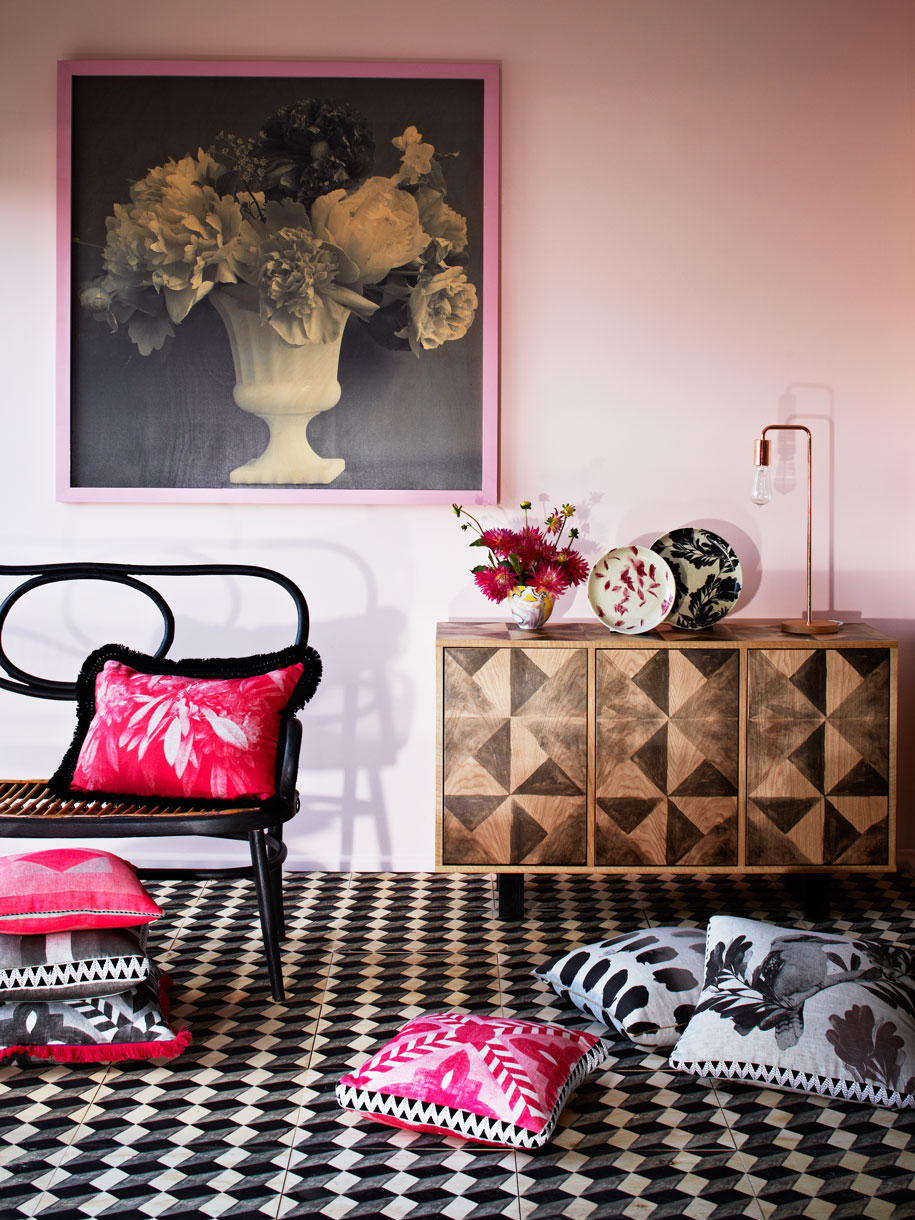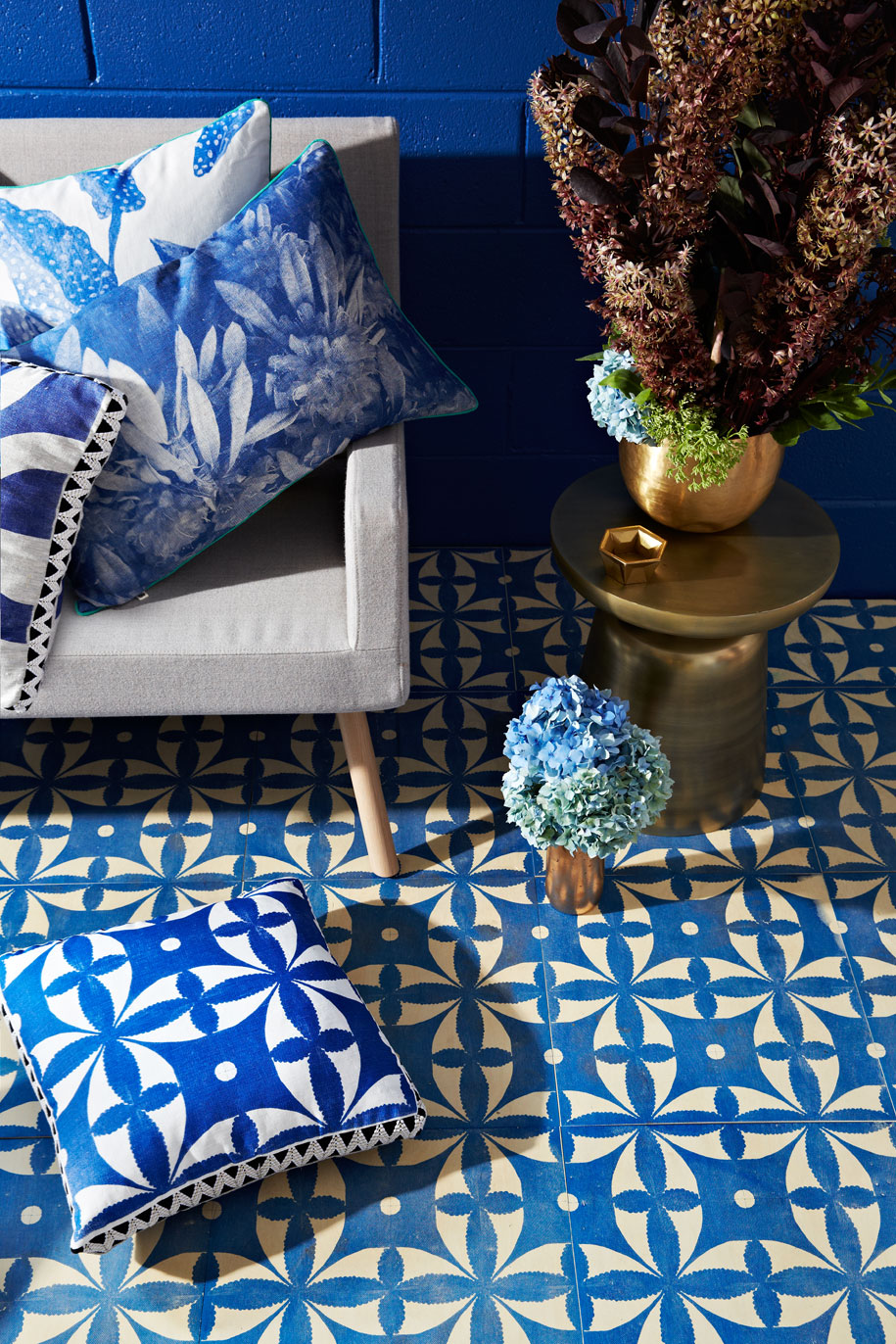 A version of this story also appears in McGrath Magazine.
Tags: fabrics, textile, textile designers
---