With the arrival of Spring comes a chance to refresh and uplift. Its warm days and pleasant evenings welcome us outdoors — we see gatherings on the patio, lounging on balconies, verandas, gardens or sunrooms. With the easing of current circumstances, soon we'll be out more and there's no better time to invest in outdoor furniture. Versatile, comfortable and refreshing, the Nodi sofa is the perfect option to uplift outdoor living spaces.
Extending on the already distinctive Nodi collection, this beautiful new release from Tribu is a lounge series that is unique in its modern, yet timeless, personality.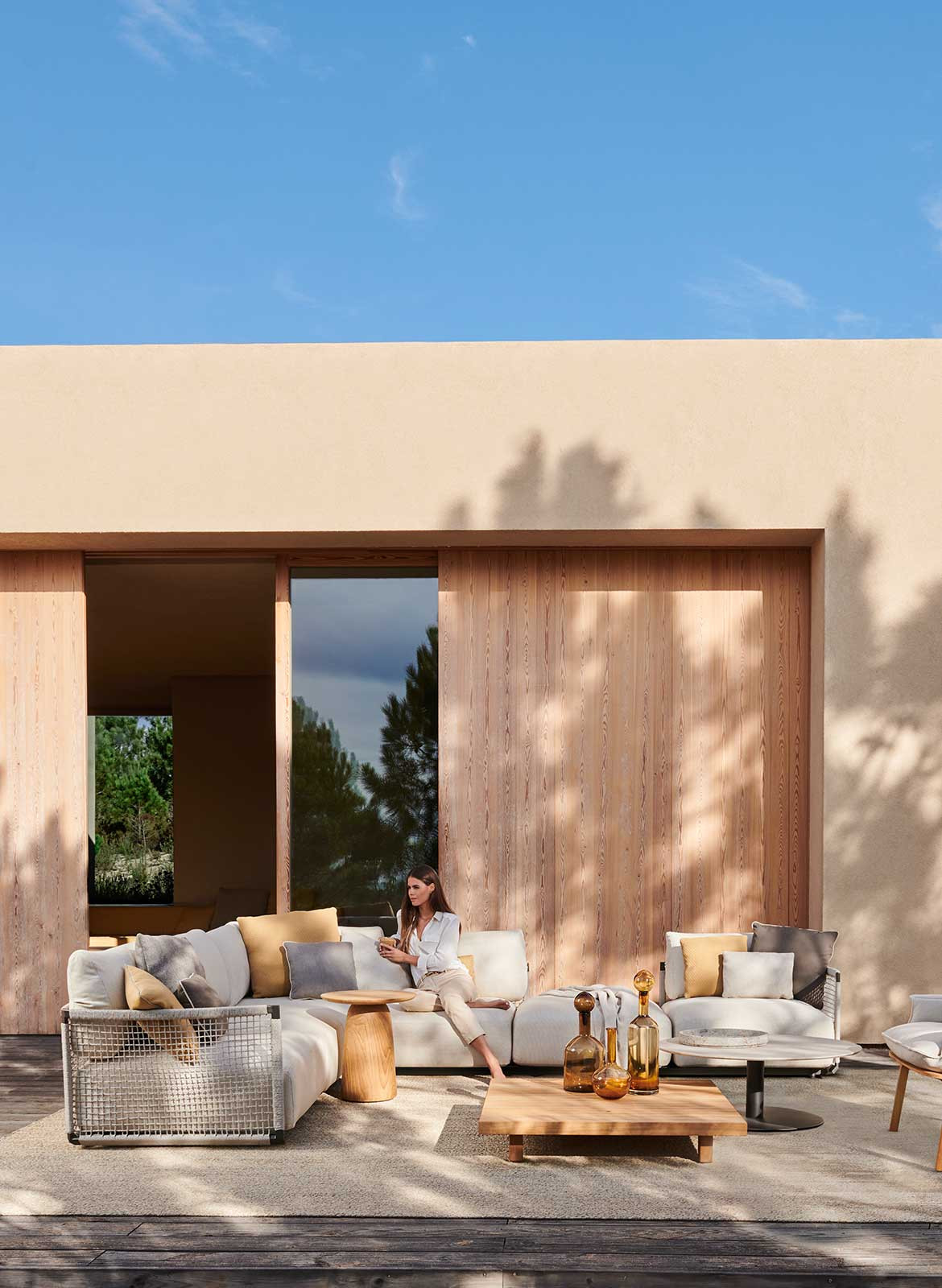 The Belgian brand, Tribu, is characterised by the delicate detailing and elegant radiance of its luxury outdoor furniture. Pioneered in the early nineties was its philosophy that the terrace and garden should be seen as extensions of the house — this vision, strengthened by its years of experience has led to Tribu's internationally acclaimed reputation, with distributors in over 70 countries. The contemporary quality, distinctive purity and individual modernism of their outdoor furniture are unmatched as only the finest designers are selected for Tribu.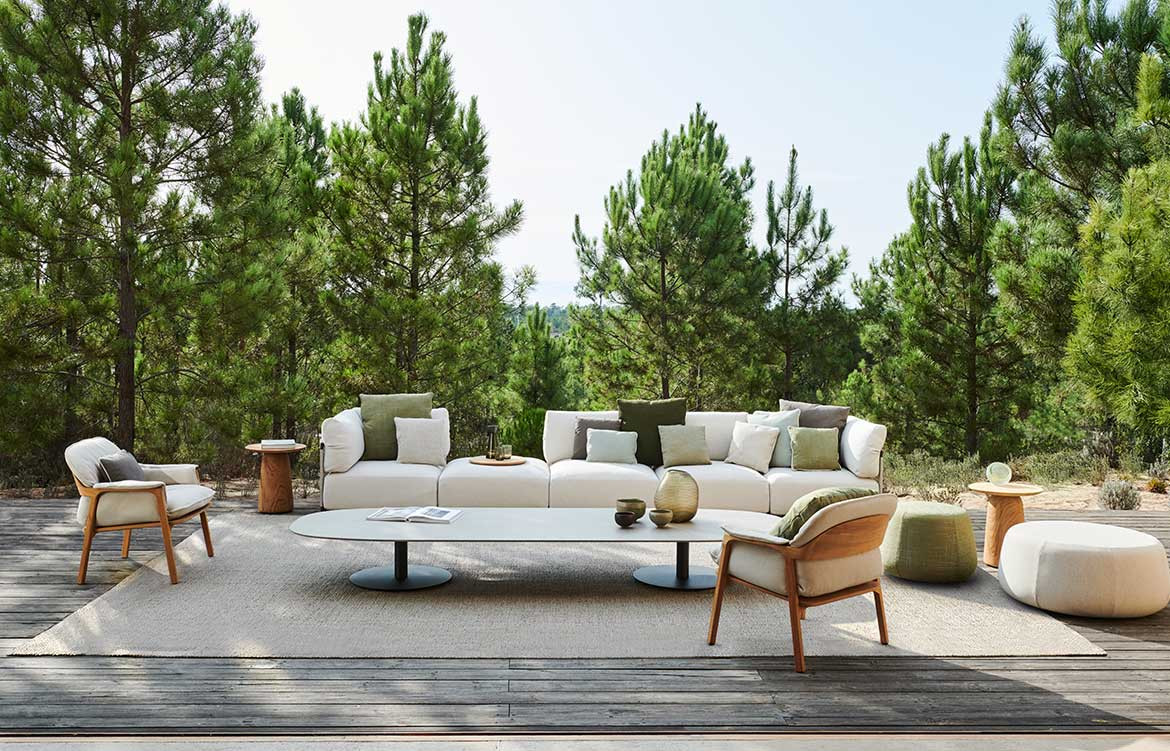 The modular Nodi sofa was designed by Yabu Pushelberg — we can see how the soft contours and simple intricacies of their aesthetics are evident in Nodi's form. The sofa has a distinct curved profile, but a subtle personality, ensuring that it uplifts and refreshes outdoor spaces without dominating them. Glenn Pushelberg says, "The beauty of Nodi and its modularity is that there's an arched back and a rhythm that is quite pretty over two or three-seater sofa shapes. That flexibility makes it unique and it gives a lot of variety to the way you want to use it."
The stainless steel frame of the Nodi sofa cradles seat cushions and creates an interesting rhythm from every angle. Its soft and airy outdoor cushioning promotes indulgence and relaxation, with its woven backrests further complimenting the sofa's overall elegance. Consisting of three seating elements, four-seat depths and two types of back cushions, the Nodi modular sofa is extremely versatile. Multiple configurations are possible — from a formal three-seater to casual daybeds or an extra-large corner sofa, the adaptability is unmatched. The Nodi sofa can be further personalised as there is a choice between two frame colours: white and wengé, and any of Tribu's 130 fabrics.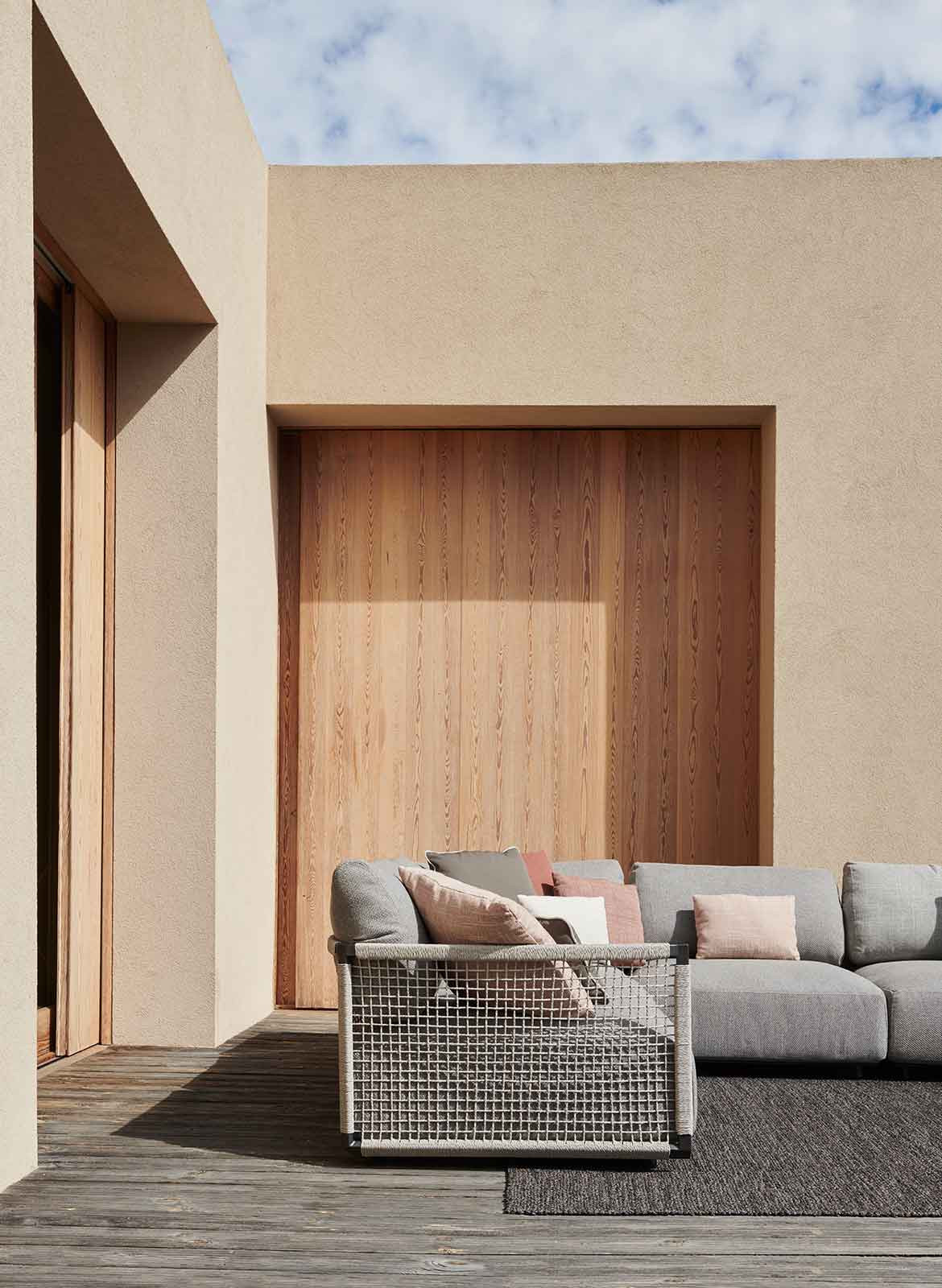 The open weaving in Canax® not only gives a unique lightness and transparency to the design but ensures durability as the Nodi sofa refreshes our outdoor spaces. Canax® is a combination of natural hemp and synthetic fibres, providing significant strength and stability. The PVC also makes Canax® stain repellent, UV stable and resistant to water, frost, heat, mildew and mould. Thanks to its new-generation cushion filling, the Nodi sofa's cushions have similar qualities and high durability — they are resistant to water, UV, mildew and mould — meaning there's no need to bring them inside when it rains.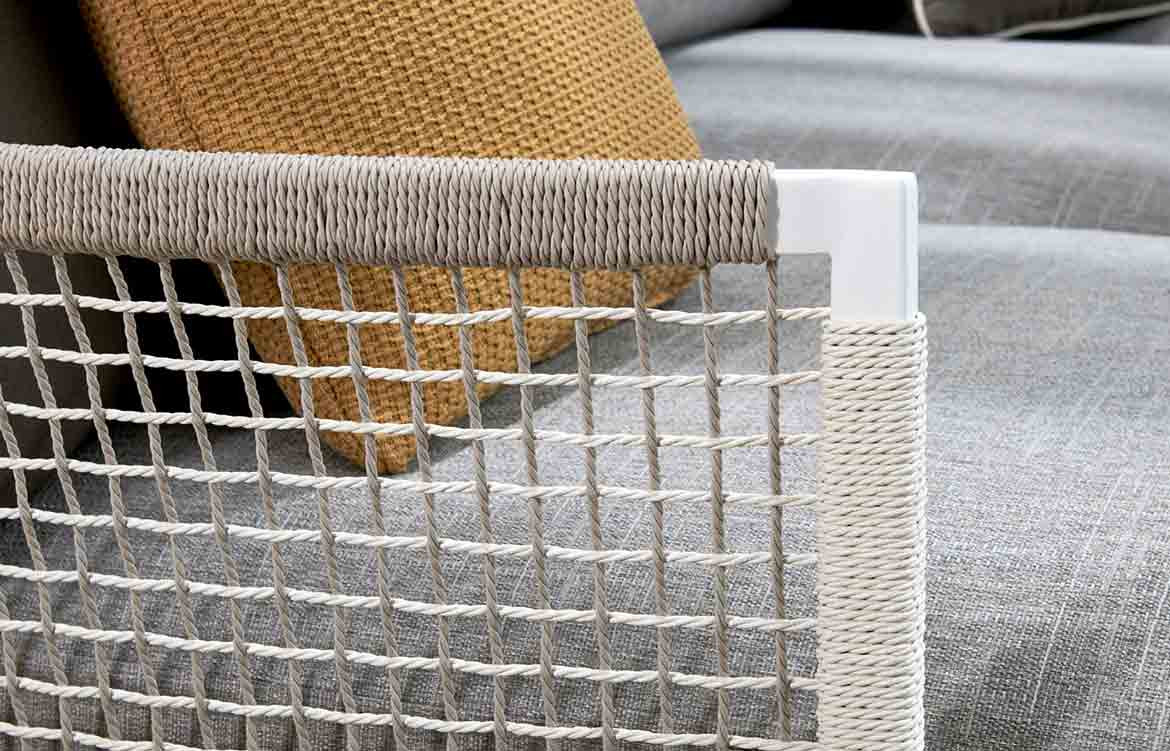 The modular Nodi sofa is manufactured with the highest quality of materials and craftsmanship here in Australia by Cosh Living. An Australian family-owned furniture business, Cosh Living intimately understands our lifestyle and the harsh climate, ensuring that we are only offered the finest outdoor furniture. Tribu's Nodi sofa permits luxury style, comfort, versatility and durability — it's the perfect piece to uplift and refresh our outdoor living spaces.
Cosh Living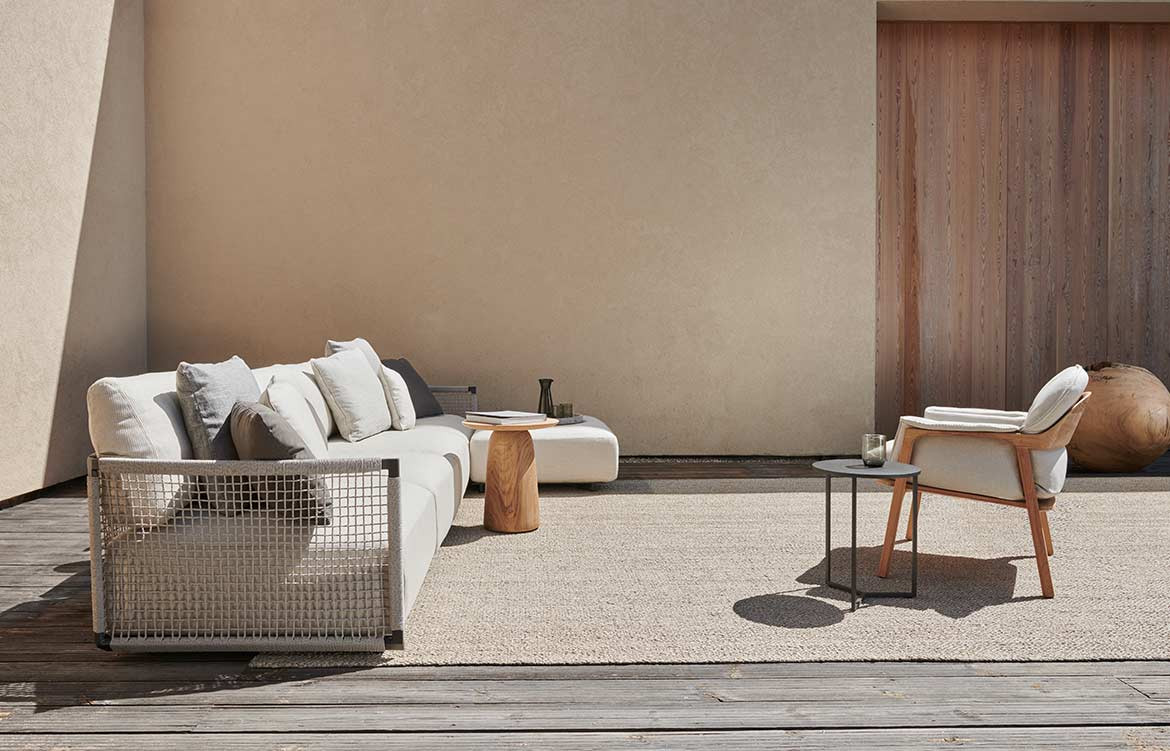 ---