ADesignStudio was created in 2015 as a culmination of Canadian Alex Fitzpatrick's extensive knowledge and experience in the architectural lighting industry. Placing as a runner-up at Sydney Indesign's Launchpad 2015 competition with the Eon Light, and winning Saturday InDesign's Big River Timber to Tokyo competition, Fitzpatrick devises beautiful lighting that is both highly functional and energy-efficient.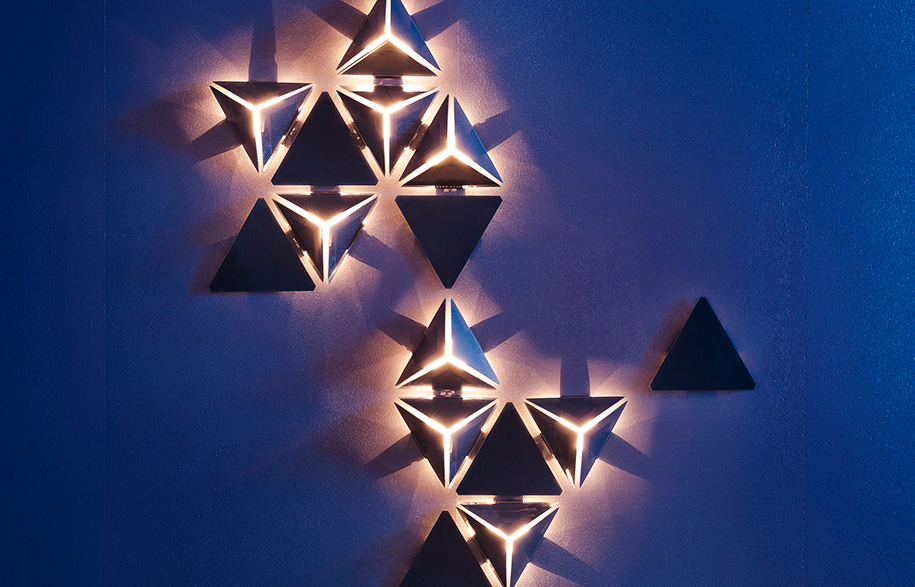 The Eon pendant light is an alchemical glass orb pendant that hangs suspended in a graceful bent brass rod geometrical frame. Its spherical body is comprised of hand-blown glass in a crackle, clear, or bubbled finish, giving the orb a spun sugar texture which is reflected in the soft light and shadows the light throws against surfaces. In overall structure, the light can be broken down into three elements that correspond to three two-dimensional geometric shapes, creating a soft pyramid shape. The single integrated LED chip allows for 50, 000 hours of life, making the Eon pendant an environmentally sustainable lighting choice.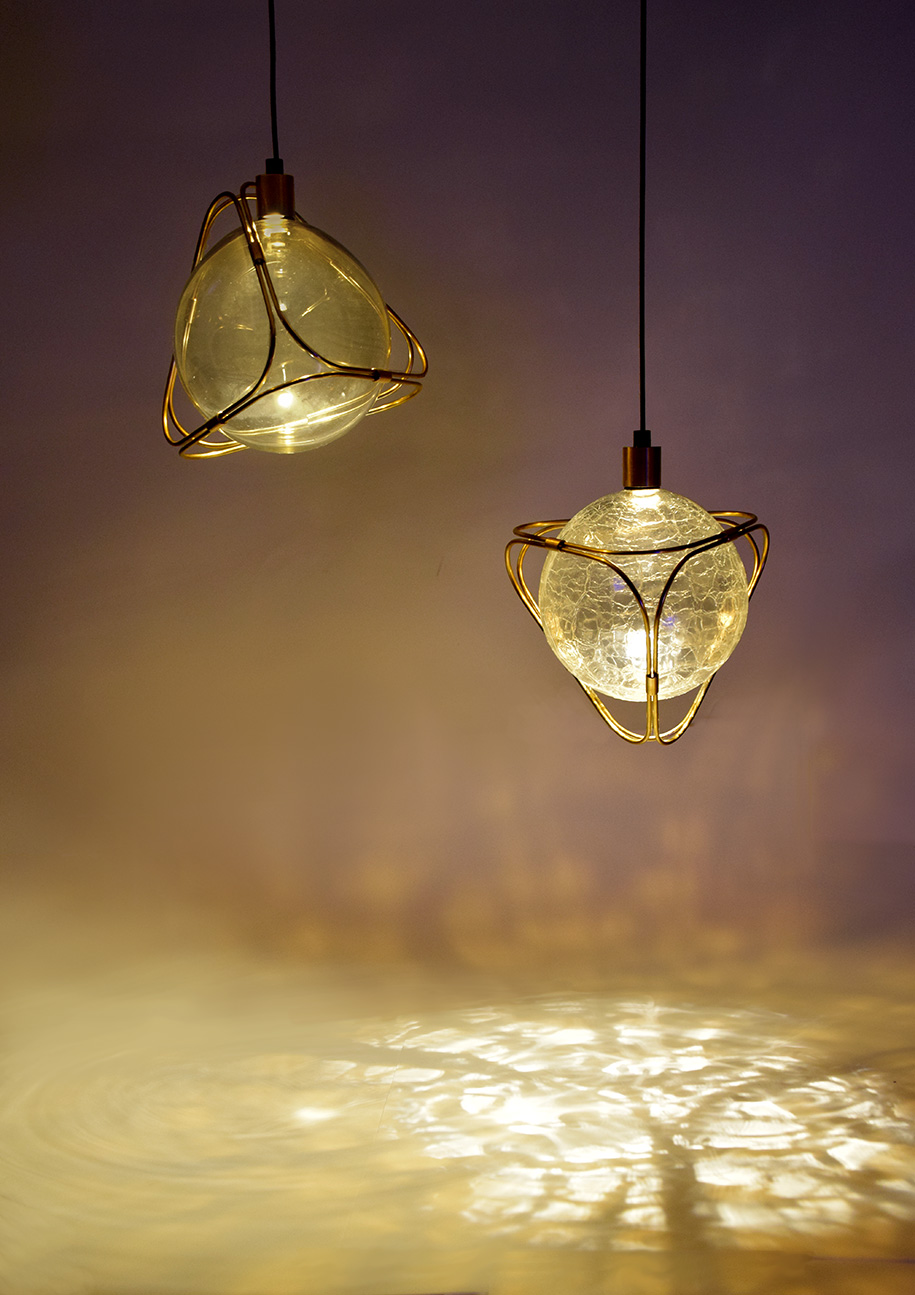 The LightGarden series is more modular, but echoes the focus on geometry that is consistent in Fitzpatrick's work. Comprised as a set of triangles, the elements that make up the Light Garden vary depending on how many LightGarden pieces are used. The lights are available in an array of finishes, allowing for optimal customisation.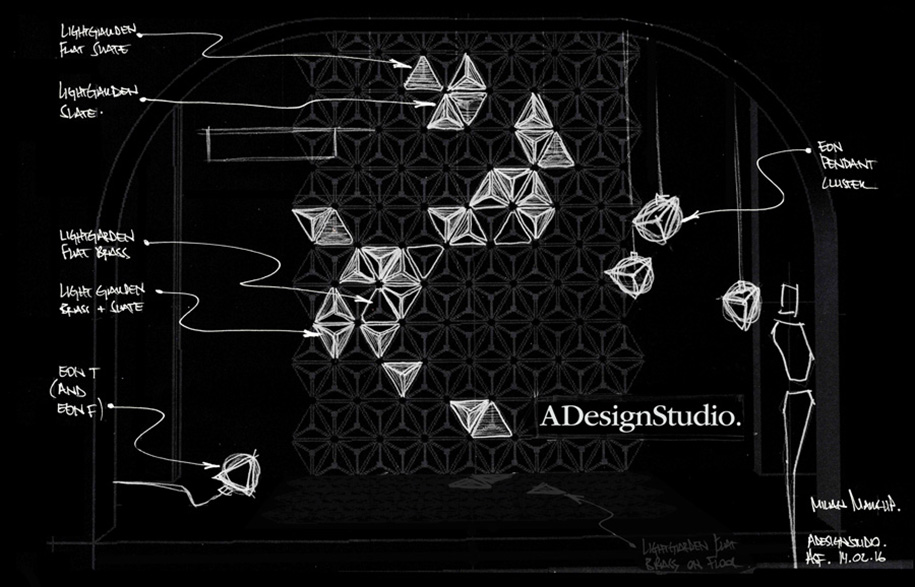 The modular capabilities of Light Garden allow designers to create a large variety of organic and abstract patterns across a surface, with the intimate lights cast creating a warm ambience in a setting. Using internally lit LED lights, each triangle peace exudes light from under the surface, imitating the experience of sunlight filtering through branches and leaves.
ADesignStudio
adesignstudio.com.au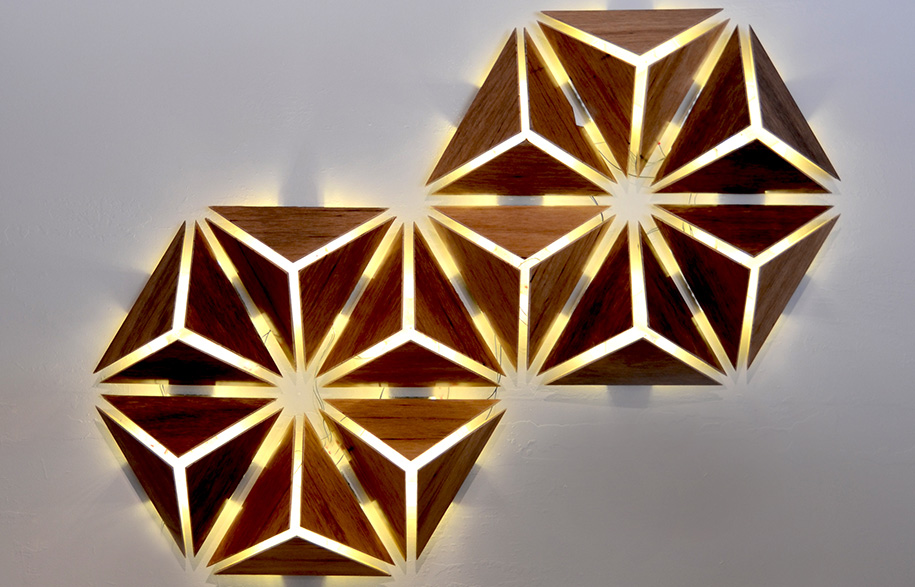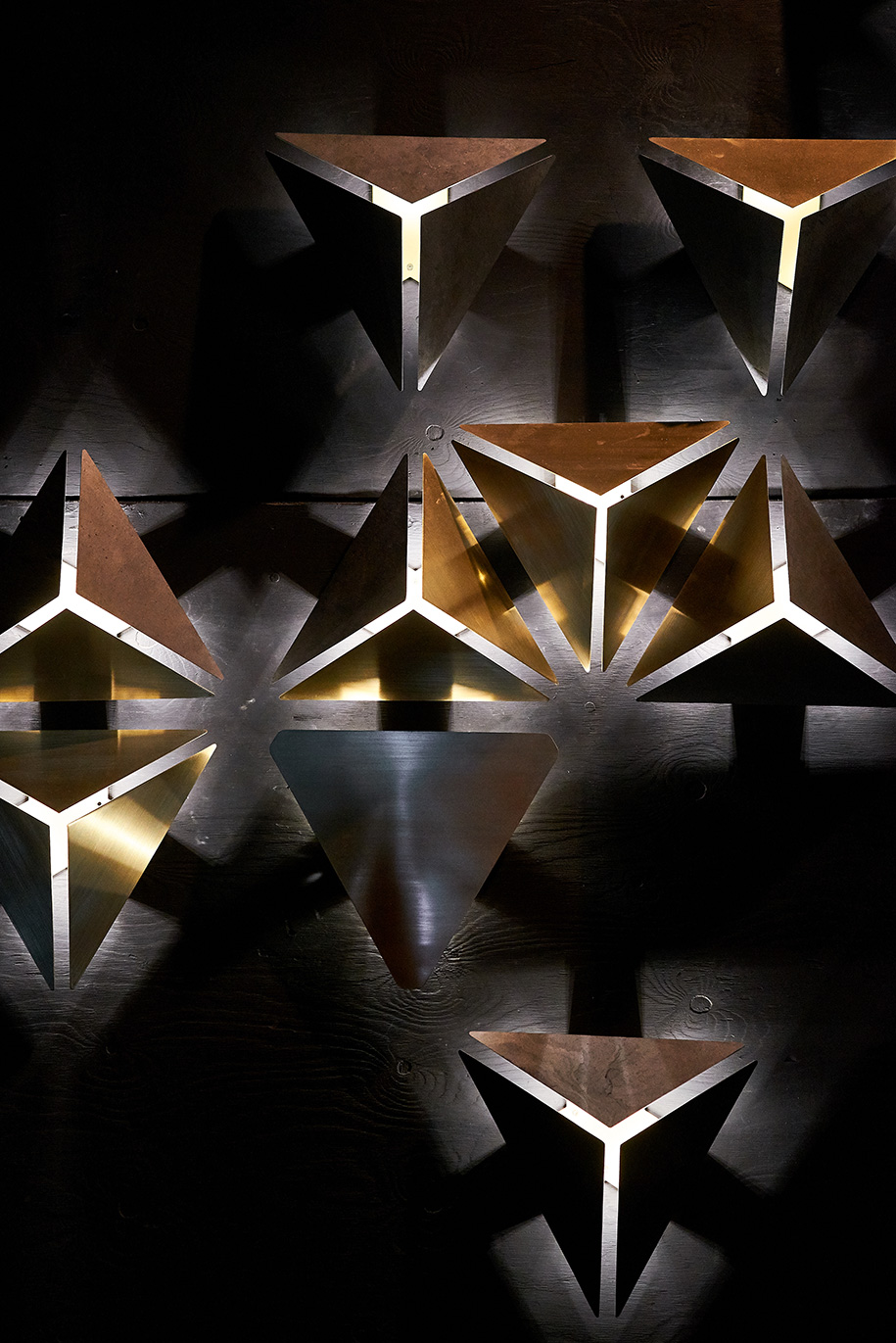 Tags: adesignstudio, australian design, lighting
---